Female wrestling superstar Ritu Phogat is the latest to join the prestigious Evolve Fight Team. She is widely considered one of the greatest wrestlers in the world and has already begun training in mixed martial arts.
Her credentials are about as impressive as you'll find from any newcomer to the sport. Comparably, she just might be the female version of Henry Cejudo, Daniel Cormier, or even former ONE Welterweight World Champion Ben Askren.
Who is Ritu Phogat? Let's dive in and check out 10 things you should know about this budding star.
1) Age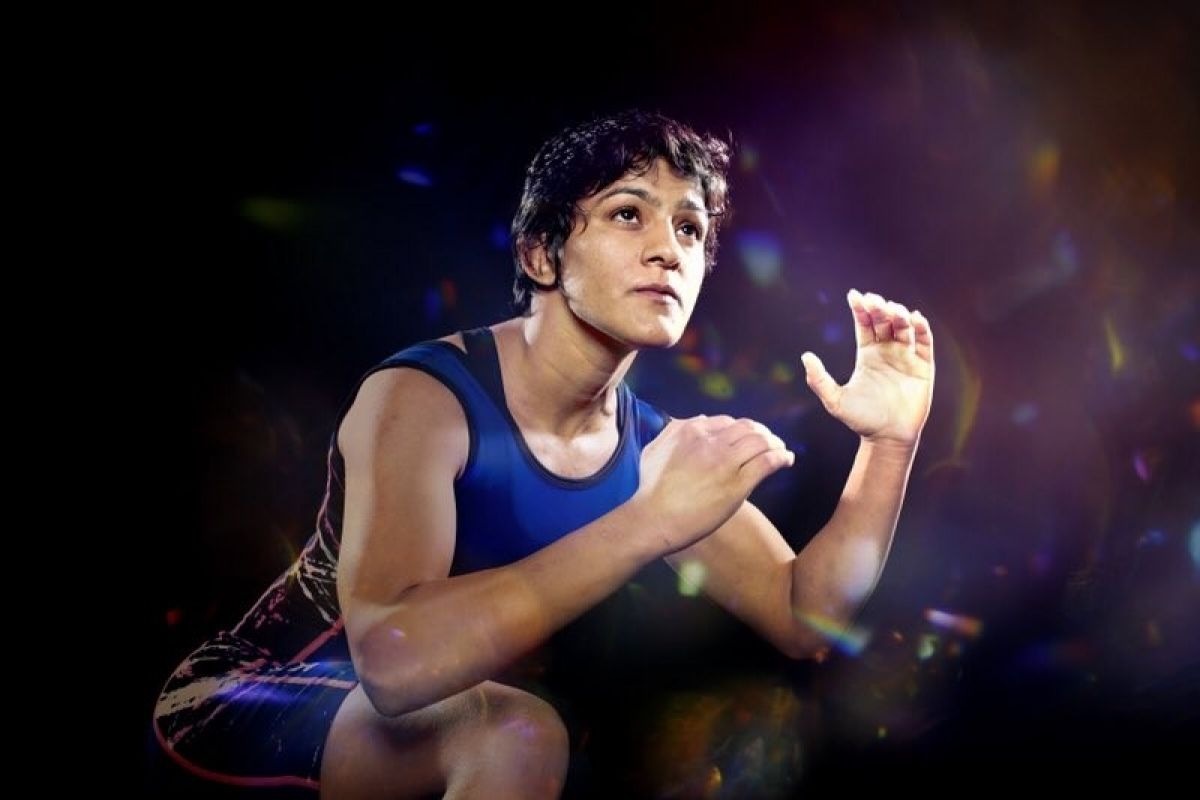 At just 24 years old, Phogat is breaking into mixed martial arts at an age that will still provide her time for growth. She is physically mature enough to compete at a high level and should hit her athletic prime over the next few years.
If all goes well, that could coincide with the maturation of her complete combat toolbox. If that happens, Phogat will be among the most dangerous and intimidating fighters in women's mixed martial arts.
2) Her Father Is Mahavir Singh Phogat
Wrestling is in Phogat's blood. Her dad is Mahavir Singh Phogat, a well-known Indian wrestling coach. Mahavir is such a well-known and respected figure in India, that he has been the subject of a biographical film and book. The Hindi biographical film "Dangal", the highest grossing Indian movie of all time, is based on his life. In 2016, he was awarded the Dronacharya Award, India's top sports coaching award.
He has trained his children, niece, and others who have gone on to be standout performers in wrestling.
3) Started Wrestling Training
Training in wrestling began at an early age for Phogat.
By the age of eight, she was already learning grappling from her father. This early indoctrination to the sport and her natural athleticism prepared her for excellence in this base discipline.
Most will tell you, wrestling is the most practical and useful base for a mixed martial artist, and few have a better wrestling foundation. Phogat comes from a family of wrestlers. It's what they are known for in India.
4) Left Conventional School To Focus On Wrestling
In her teenage years, Phogat began taking her wrestling career even more seriously. So much so, she dropped out of school in the 10th grade in an effort to focus on her wrestling full time.
She was still able to complete studies away from conventional school, but this allowed her to eat, sleep, and breathe wrestling on an even more regular basis. She has always displayed the necessary commitment to become a champion, and her potential to become even greater is unfathomable.
5) She Had a Big 2016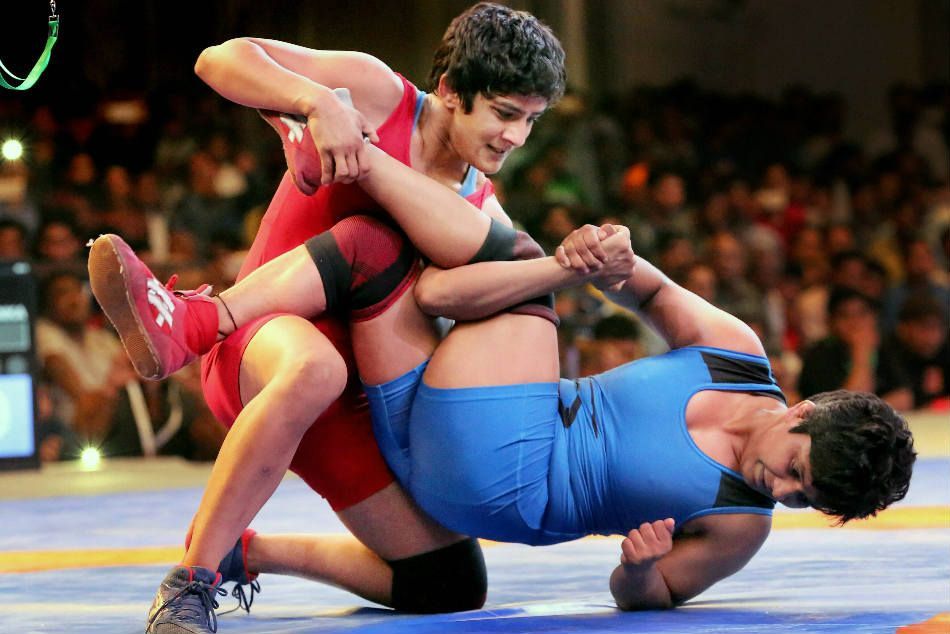 The accolades for Phogat have been rolling in for years. The year 2016 was especially big for Phogat.
She won her second straight National Wrestling Championship. Phogat's dominance on the mats got the attention of mixed martial arts promotions, but she hadn't quite completed all of the goals she had in mind.
Later that year, she won the gold medal in the Commonwealth Wrestling Championship in Singapore. That proved to be a precursor for a career based in Singapore as a professional mixed martial artist.
6) Pro Wrestling League
To close out 2016, Phogat became the most expensive female wrestler at the Pro Wrestling League auction. The Jaipur Ninjas bid ₹36 lakh INR to add Phogat to their squad. In the PWL, rosters are established by auction, and team owners will bid on wrestlers based on their grappling prowess. For Phogat to draw such a hefty bid, is an indication of how highly-regarded she is an athlete.
7) History For India at the World U-23 Wrestling Championship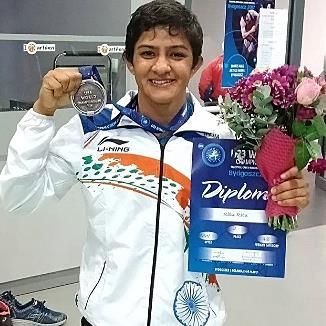 Phogat competed in Bydgoszcz, Poland at the World U-23 Wrestling Championship and made history for her country. She medaled, capturing her country's first silver in the event. Her triumphant performance could serve to inspire other Indian women to follow in her footsteps and compete at a high level in future international wrestling events.
8) Her Sisters and Cousin are Wrestling Champions Too
Wrestling with the Phogats is truly a family affair. Her sisters Geeta and Babita, as well as cousin Vinesh Phogat, are all accomplished wrestlers. In fact, all of them are gold medalists at the Commonwealth Games.
Sangeeta Phogat, Ritu's younger sister, is also an international level wrestler. Perhaps we will see another of the Phogat clan join Ritu and as she assimilates into the mixed martial arts ranks. Perhaps it can happen with ONE Championship. Evolve Fight Team brother-sister combo Christian and Angela Lee are already excelling as siblings in the promotion.
9) She Already Has A Huge Following on Instagram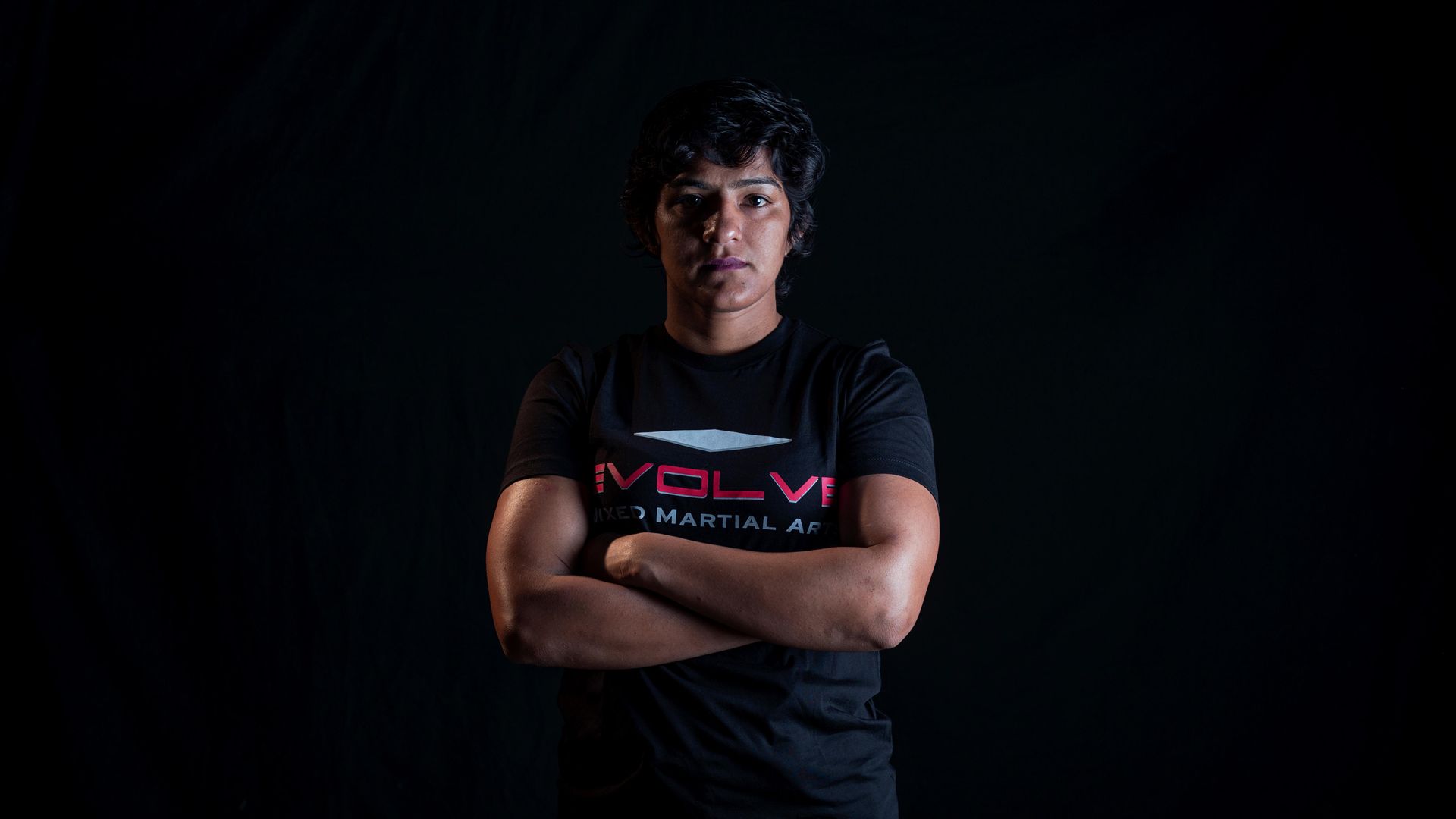 Popularity is no issue for Phogat. She is one of the most well-known and beloved athletes in her country. Phogat already has 194,000++ followers on Instagram, and her fun-loving attitude is a perfect and endearing contrast to her dominance on the mat. She is hoping that those skills and the success will translate over to mixed martial arts.
10) Training With Evolve MMA in Singapore
Ritu is taking her mixed martial arts training as seriously as she did her wrestling. She is training under the World Champions at Evolve MMA in Singapore. At Evolve, Phogat will be paired with top-notch trainers and she'll get elite-level instruction and experience. When she hits the cage, she should be prepared to tangle with the world's best.