ONE Superstar Amir Khan from the Evolve Fight Team is one of the most talented martial artists in the world.
Despite being just 24 years of age, Khan has already accomplished much during his time as a professional combat sports athlete. With a professional clip of 11-5, including eight knockouts — a ONE Championship record — Khan is a dangerous man for any opponent.
With Costa Rica's Ariel "Tarzan" Sexton forced to bow out of the ONE Lightweight World Grand Prix, Khan has been tapped to take his place in the semi-final round. He'll face Turkey's Saygid Guseyn Arslanaliev at ONE: ENTER THE DRAGON, which takes place this Friday, 17 May at the Singapore Indoor Stadium.
It's a much-anticipated clash between two dangerous lightweights who can finish both on the feet or on the mat and an interesting contrast of fighting styles. Fans will surely be in for a treat, no matter the result of the contest.
But Khan is determined to claim victory. If he's able to defeat Arslanaliev, Khan will advance to the final round, where he'll face the winner between Russia's Timofey Nastyukhin and the United States' Lowen Tynanes.
Before Khan steps back into the ONE Circle this Friday night, let's take a look at a handful of reasons why he's the guy to root for.
Today, Evolve Daily shares three reasons why Amir Khan from the Evolve Fight Team is one of the best martial artists in the world.
1) The Perfect Athlete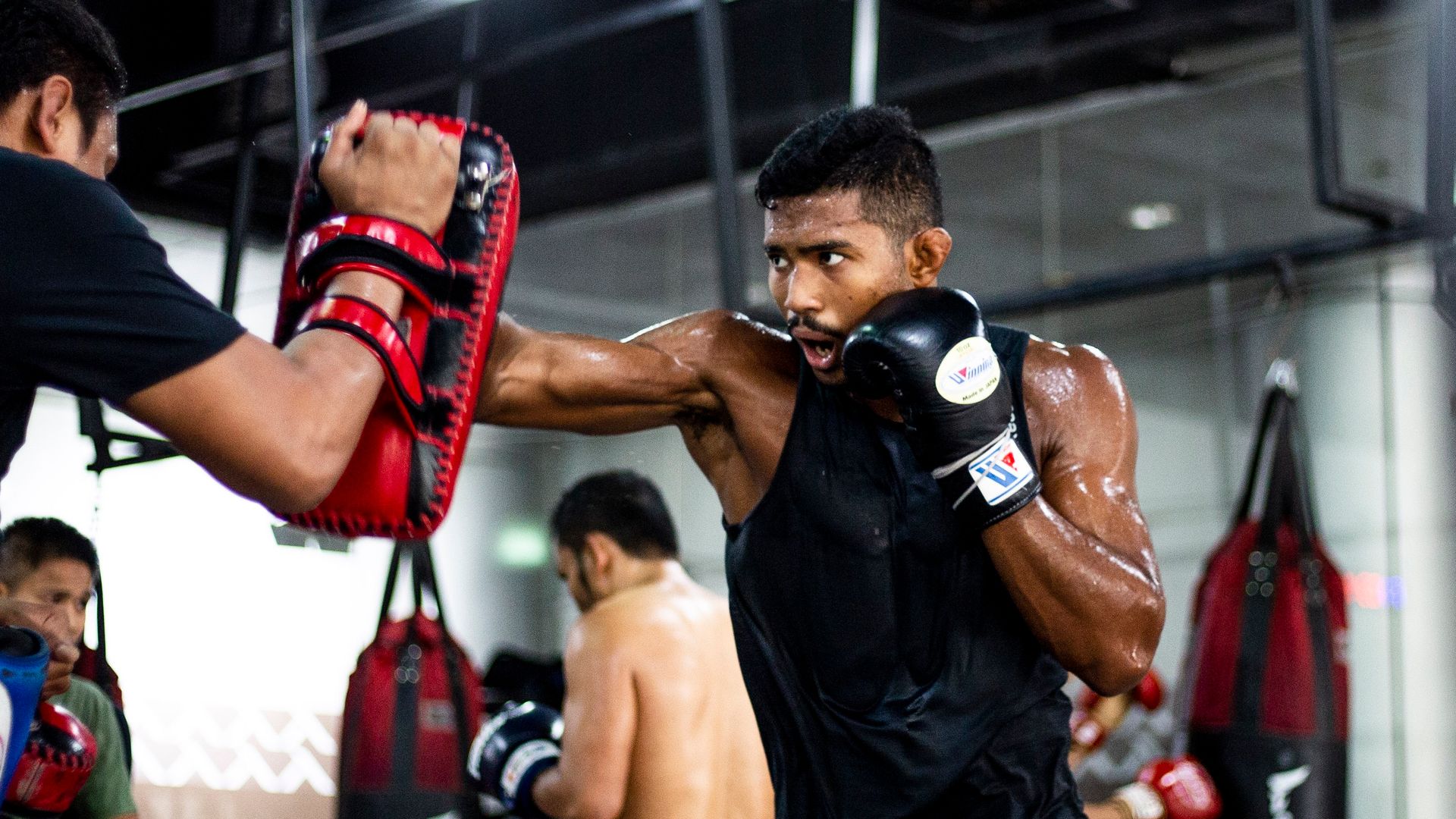 Khan has often been referred to by his coaches and training partners at Evolve MMA as 'The Perfect Athlete'. He is the ultimate combination of skill and athleticism. His body is built for combat.
To top it all off, Khan is an incredibly hard worker. He'll spend hours in the gym perfecting his craft. He's already a Singapore national Muay Thai champion, so his striking skills are certainly top notch. But working with the Brazilian Jiu-Jitsu World Champions at Evolve, Khan's ground game has developed at a breakneck pace.
All but one of Khan's victories so far as a professional mixed martial artist have come via exciting finish, which includes eight knockouts and two submissions. He's capable of finishing in a manner of ways, making him one of the most dangerous lightweights in the world.
And that's not even the scary part. Khan continues to get better every single day. The sky is truly the limit for this young man.
2) Never Give Up Attitude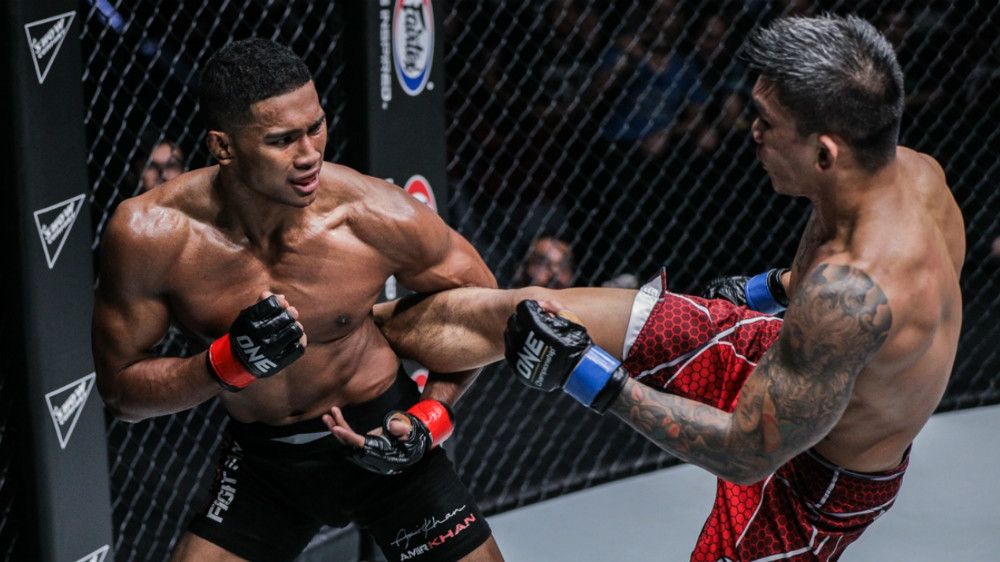 One of the most intangible traits an elite martial artist should essentially possess is perseverance. The 'never give up' attitude is a key component of success and a prerequisite on the path to a World Championship.
Khan simply has no quit in him and will stop at nothing to achieve his goals.
Khan didn't have it easy as a child. He was diagnosed early with Tourette Syndrome, a neurological disorder that causes involuntary muscle tics and spasms. Because of this, Khan was often bullied and made fun of at school.
Yet instead of folding and faltering in his resolve, Khan instead turned to martial arts to give himself the ability to protect himself. It also gave a massive boost to his confidence.
When Khan faced Filipino grappler Vaughn Donayre in 2016, he found himself in a predicament. Caught in a very deep Kimura, any lesser man would have immediately tapped. But Khan braved the pain, fought on, and eventually won by submission himself.
It's Khan's persistence and refusal to lose that sets him apart from the competition.
3) The Value of Hard Work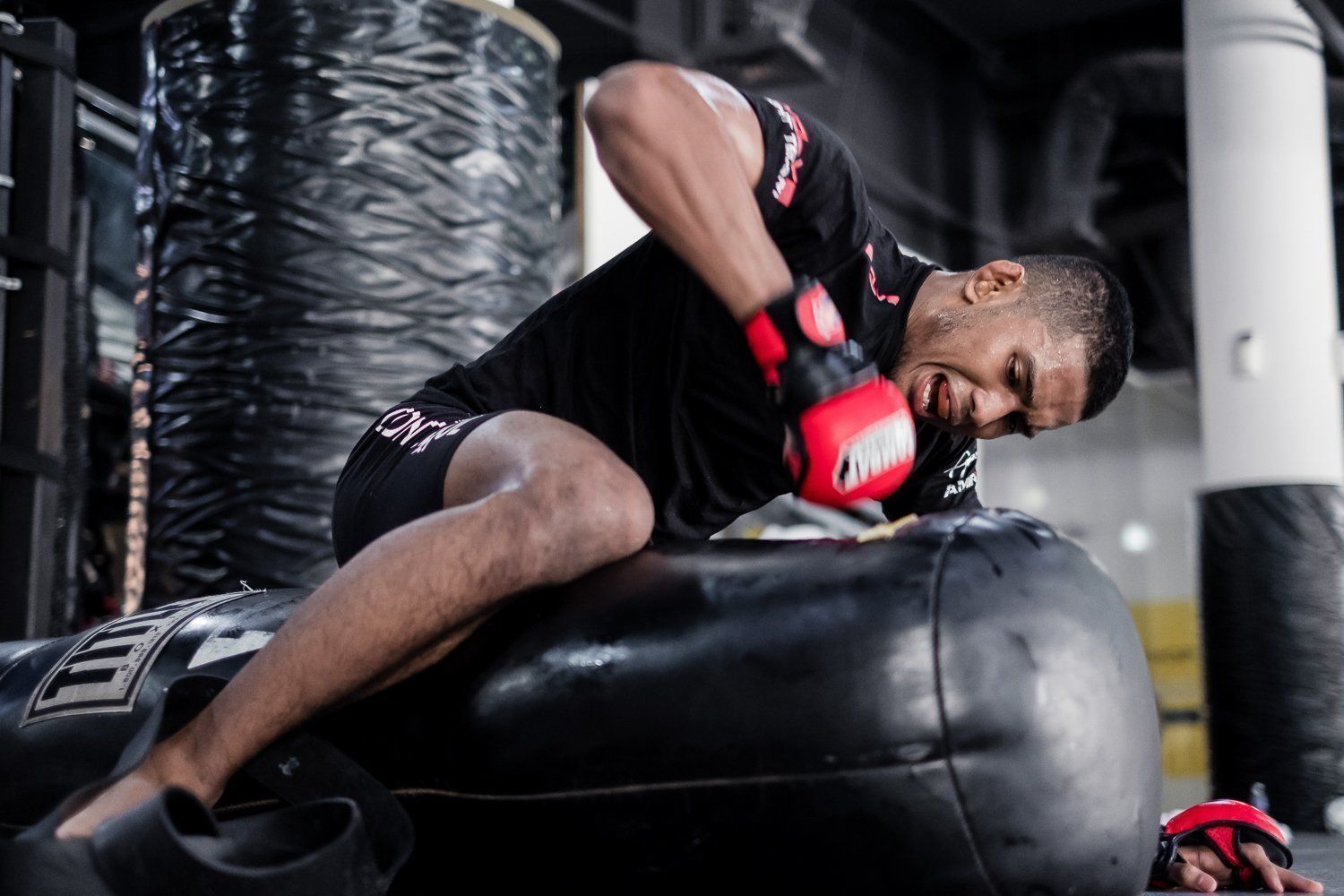 Of course, none of Khan's achievements would have ever happened, had he not worked extremely hard to get to this point. Despite having all the talent in the world, Khan knows to put in the invaluable hours at the gym.
He's also very fortunate to have World Champions across multiple martial arts disciplines to work with at Evolve MMA — champions from Muay Thai, to Brazilian Jiu-Jitsu, to wrestling and boxing. Khan is the total package, and it all stems from his incredible work ethic.
Khan has worked very hard on this camp for his next fight against Arslanaliev, and fans will get to see the result of his training very soon. The 24-year-old promises to showcase his full offensive arsenal, and claim victory in front of his hometown crowd.
The Khan-Arslanaliev showdown at ONE: ENTER THE DRAGON has the potential to win Bout of the Night honors. It promises loads of action from two men who know not how to back down. They're both highly-aggressive and can end matters quickly in a variety of ways.
If Khan can weather the early storm from Arslanaliev, he has a great chance to pick the Turkish warrior apart late in the fight. Arslanaliev isn't used to going the distance, and Khan has enough skill to outwork the tournament dark horse.
Two knockout artists are set to lock horns at ONE: ENTER THE DRAGON, and it's going to be absolutely epic.
ONE: ENTER THE DRAGON takes place this Friday, 17 May at the Singapore Indoor Stadium.