Growing up in the rough and tumble streets of Brazil can be hard for the youth. In certain areas, danger lurks around every corner, and some kids turn to a life of vice and often run into trouble.
BJJ World Champion and ONE Superstar Leandro "Brodinho" Issa from the Evolve Fight Team was raised on those streets, fell into its traps, and ultimately escaped to a brighter future with the help of one thing — martial arts.
As a young boy, he discovered the gentle art of Brazilian Jiu-Jitsu, and it had an immediate impact on his life.
"My hometown is a small town. There really was not a lot to do there," said Issa. "The kids just hang out on the street or go to the beach, and when you do not have anything to do, you tend to find yourself getting into trouble. That is what happened to me."
But through his practice of Brazilian Jiu-Jitsu, Issa was able to turn his circumstances around and make something of himself. Today, he is a World Champion martial artist, and one of the most highly-respected athletes in his sport.
Issa will return to action against promotional newcomer Roman Alvarez at ONE: Spirit of a Warrior, set for Friday, 29 June at the Thuwunna Indoor Stadium in Yangon, Myanmar. The pair will compete in a three-round bantamweight contest, and a victory for Issa could inch him closer to a shot at the ONE Bantamweight World Championship.
Before he steps into the cage this Friday night, let's take a look at how martial arts has impacted Issa's life. Today, Evolve Daily shares three ways Brazilian Jiu-Jitsu changed Leandro Issa's life for the better.
1) It ignited his passion
Martial arts has the power to ignite passion in our lives, and show us what we are capable of as human beings. As a wayward child growing up in Brazil, Issa may not have realized just what was possible in a world of hardship and strife.
But when he began training in Brazilian Jiu-Jitsu, he set upon a journey to unleash his greatness.
"One day, my mother told me I had to start doing something other than hanging out on the streets. She asked me what I wanted to do, so I told her I wanted to start training Jiu-Jitsu," Issa recalls.
It was Issa's older brother who had introduced him to Brazilian Jiu-Jitsu. Every day when he came home from class, his older brother would teach him the techniques they practiced in class.
After giving it a try, Issa fell in love with the sport instantly. He would idolize legends such as Royce Gracie and dream about becoming a world-class athlete. Some of his greatest memories involved just watching Gracie tape with his older brother.
"We would sit and watch him in action, and then I went to the gym and tried out my first class. I really liked it, and I have never stopped training since," said Issa.
2) It gave him discipline
Because he spent most of his time causing trouble on the streets in bad company, Issa says he greatly lacked discipline in his life.
One of the greatest benefits of martial arts is that it instills discipline in its practitioners. Discipline, it turns out, is one of the key characteristics of true martial artists.
"Jiu-Jitsu changes different aspects of your life," said Issa.
"When I started, I got more disciplined, I became more humble and more focused – but it can change people in different ways."
For Issa, martial arts gave him a sense of discipline. He became more invested in his development as, not just an athlete, but also as a human being. Martial arts allows practitioners to peer inside their souls and reveal what they want to be in their lives. More than just a sport, martial arts is a way of life.
"Some people who start Jiu-Jitsu feel better about themselves – they get in shape and they release their stress," said Issa.
"For me, it was more about the discipline, because when I was young, I was a crazy guy. I was not afraid of anything, so Jiu-Jitsu helped me, hugely."
It taught him the values of honor and respect. For a child in need of direction, martial arts was everything.
3) It gave him purpose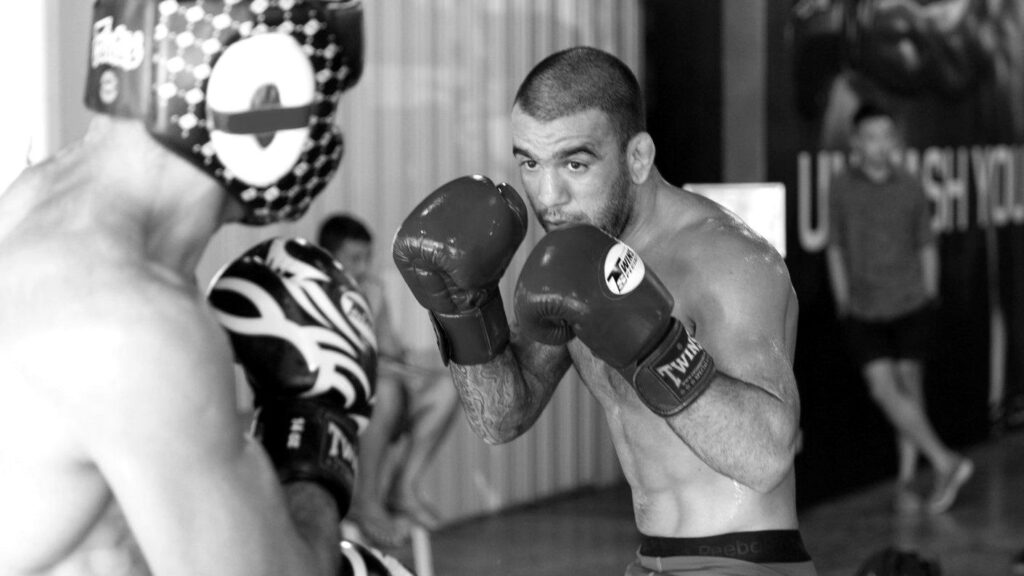 Today, Issa lives in Singapore, where he is a well-respected instructor at Evolve MMA. He teaches the art of Brazilian Jiu-Jitsu to people of all ages. But most importantly, he gives children the avenue of following in his footsteps.
Teaching, Issa believes, is a gift that he was given, and sharing his knowledge with the world is his duty as a martial artist.
Looking back and reflecting on his life, on how he had surpassed all obstacles and overcome some of life's biggest challenges, Issa can't help but feel grateful. In his training and teaching of the "gentle art" of Brazilian Jiu-Jitsu to his students, he is a first-hand witness to the impact martial arts has on his students' lives.
"You can see when people start to train Jiu-Jitsu here – some are shy and some are out of shape," the Brazilian says. "But they get more confident, and they start to eat better and get in better shape. They become happier people."
Martial arts, Brazilian Jiu-Jitsu, gave his life purpose and meaning. It's a feeling that he says he takes into the cage with him every time he performs.