ONE Championship has certainly established itself as the biggest and most influential martial arts organization in the world. When you look at things from a perspective, as ONE combines mixed martial arts with the full spectrum of disciplines like Muay Thai, kickboxing, submission grappling, boxing, no other organization really comes close.
One of the most significant factors ONE can attribute its success to, however, is ONE Super Series. The all-striking super league kicked off in 2018, and immediately introduced itself as the premiere striking outfit in the world.
With so many legends of the sport like Nong-O Gaiyanghadao, Sam-A Gaiyanghadao, Giorgio "The Doctor" Petrosyan, John Wayne "The Gunslinger" Parr, Liam "The Hitman" Harrison, and superstars like Rodtang "The Iron Man" Jitmuangnon and "The Million Dollar Baby" Sangmanee Klong SuanPluResort, there's no denying that ONE Super Series is the world's biggest stage for striking martial arts.
And while ONE Super Series has put together some amazing contests over the last three years, there's still a plethora of interesting matchups to be had. We'd love to see some of these matchups within the next few months before 2021 comes to a close.
Today, Evolve Daily shares four exciting ONE Championship Muay Thai fights we want to see in 2021.
1) Giorgio Petrosyan vs. Nong-O Gaiyanghadao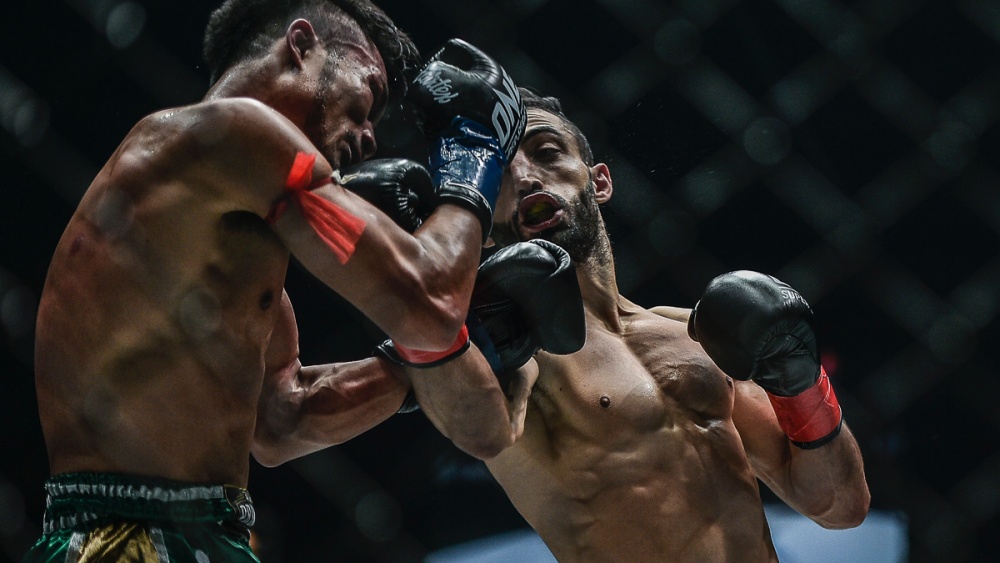 Giorgio Petrosyan and Nong-O Gaiyanghadao are both massive legends in their respective sports.
Petrosyan is widely considered the "Michael Jordan" of kickboxing, and has won multiple world titles in nearly two decades as a professional fighter. Nong-O Gaiyanghadao from the Evolve Fight Team is an absolute legend in Thailand. He is a former Lumpinee, Rajadamnern, and Thai National Champion, as well as the reigning ONE Bantamweight Muay Thai World Champion. He is also a three-time "Fighter of the Year" awardee, and one of the best Muay Thai fighters in the world today.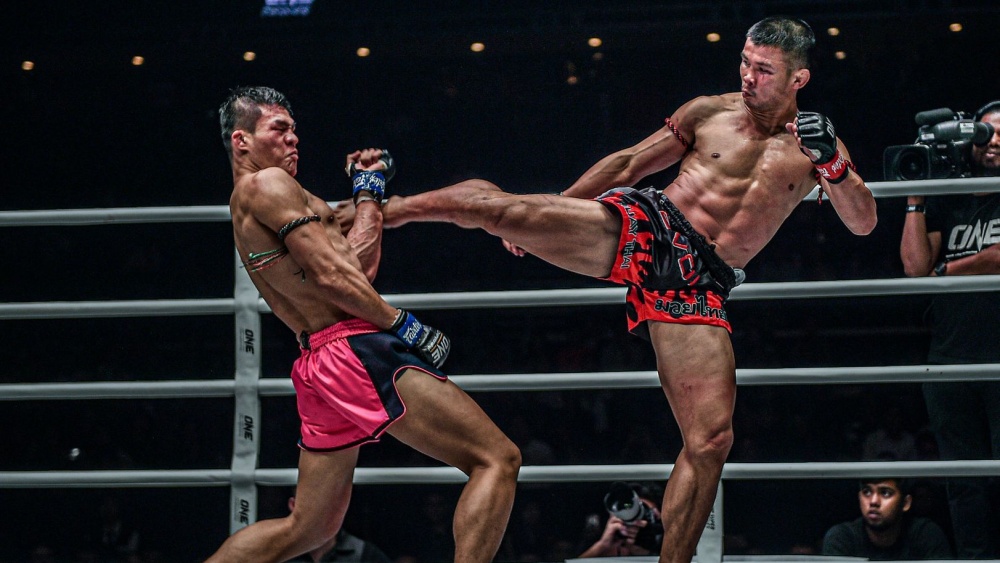 Nong-O has expressed his interest in moving up to featherweight to challenge Petrosyan, whether that be in kickboxing or Muay Thai rules. The prospect of seeing two of the biggest legends in striking martial arts share the ring or Circle together is just incredible, and given the two fighters' distinct styles, it would certainly be interesting to watch.
Both Petrosyan and Nong-O are the epitomai of elite skill and inherent toughness, so the exchanges at the center would come down to who could execute their game plan better.
Would it be Petrosyan's surgical combinations, or Nong-O's powerful leg kicks that will reign supreme?
2) Rodtang Jitmuangnon vs. Superlek Kiatmoo9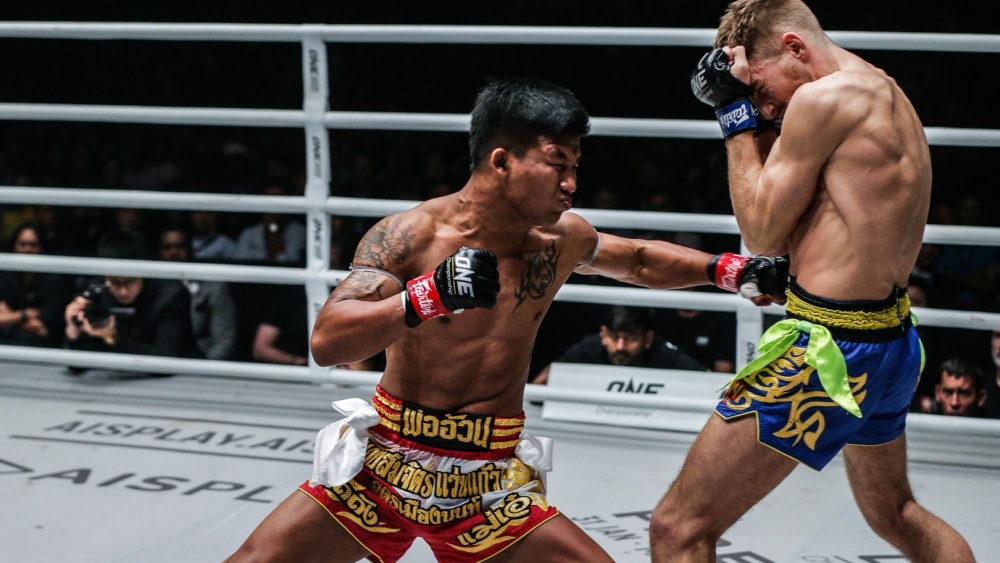 At this stage, it has been very well established that Rodtang "The Iron Man" Jitmuangnon is the best flyweight Muay Thai fighter in the world right now, and without question. The Thai banger is the reigning ONE Flyweight Muay Thai World Champion, and is virtually unrivaled in his weight division.
But Muay Thai purists believe Rodtang's countryman "The Kicking Machine" Superlek Kiatmoo9 is not far behind and is slowly nipping at his heels.
Superlek has impressed so far in his time in ONE Super Series, with his signature victory in the promotion coming over Rodtang's friend and teammate, multiple-time Muay Thai World Champion "The Angel Warrior" Panpayak Jitmuangnon.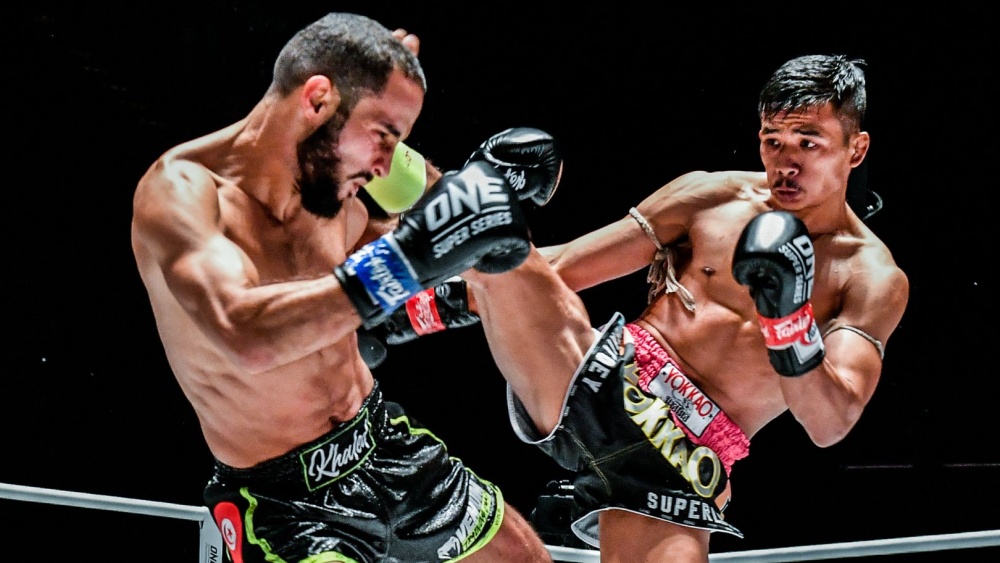 Superlek has showcased incredible skill and technique across his last few fights, and the fight against Rodtang makes absolute sense since he's currently the #1-ranked contender at flyweight.
Meanwhile, Rodtang has emerged as a global superstar since making his ONE Super Series debut in 2018. He's had multiple successful title defenses and has looked absolutely invincible.
After making his American prime time debut at "ONE on TNT I" in early April, the world is awaiting Rodtang's next move, and Superlek could be just the man to step up for the challenge against "The Iron Man."
3) Janet Todd vs. Allycia Hellen Rodrigues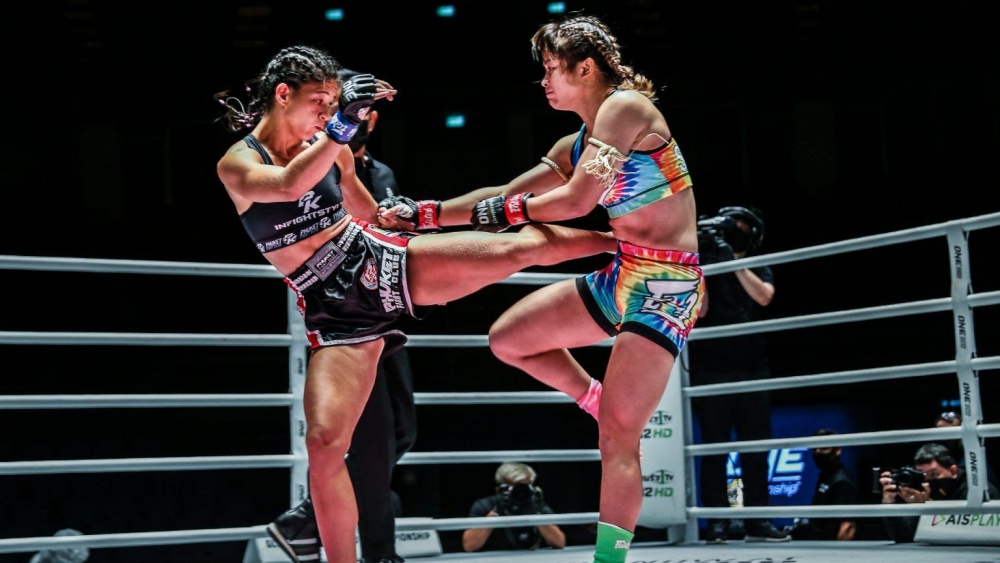 After Brazilian striker Allycia Hellen Rodrigues dethroned Thai superstar Stamp Fairtex to claim the ONE Atomweight Muay Thai World Title, the focus quickly shifted to a clash against reigning ONE Atomweight Kickboxing World Champion Janet "JT" Todd.
Rodrigues burst onto the scene in the middle of 2020, snatching the world title from Stamp over five close rounds of action. The Brazilian utilized her sharp counters to stifle Stamp, and when it was all said and done, two of three judges saw the verdict in favor of Rodrigues. It was a shocking result, but one that would announce Rodrigues' arrival on the global stage of elite-level competition.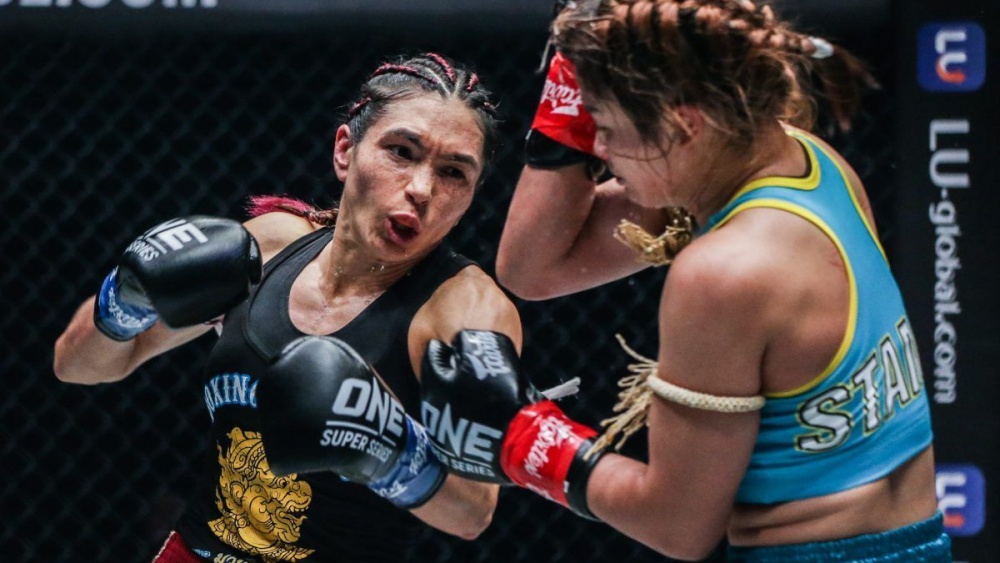 Todd had a similar trajectory when she made her ONE Super Series debut in 2019. However, the American lost to Stamp in a close fight, before working her way back up the ladder to face the Thai star in a rematch months later. This time, Todd outstruck Stamp to win the kickboxing title.
If Rodrigues and Todd meet in the ring under a Muay Thai rule set, it will be interesting to see who can best display their weapons and follow their game plan to secure the victory. Todd has been phenomenal as of late, while Rodrigues will have to deal with being more than a year out of action due to her pregnancy.
4) Petchmorakot Petchyindee Academy vs. Jamal Yusupov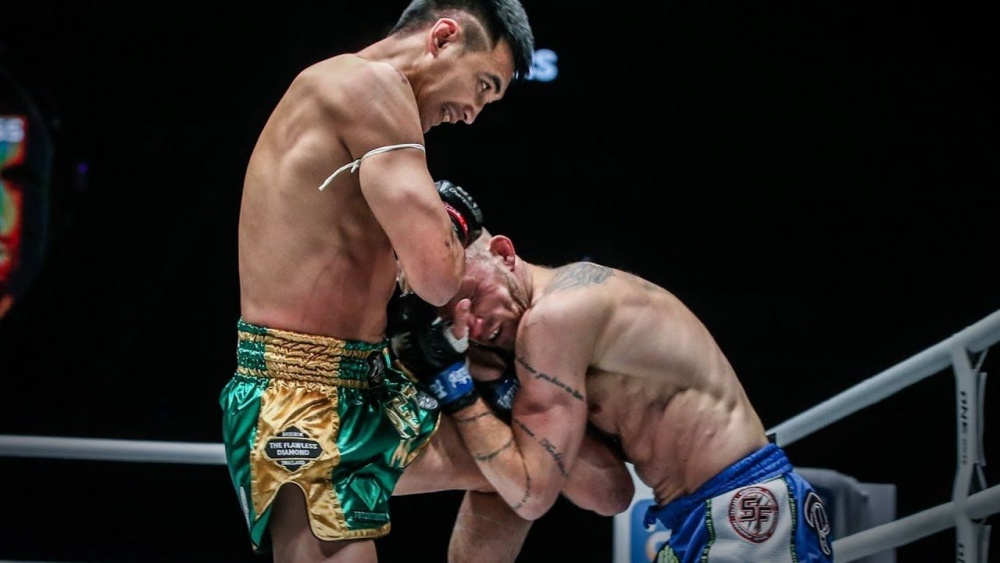 Thai sensation Petchmorakot Petchyindee Academy is the reigning ONE Featherweight Muay Thai World Champion. He earned his spot at the top by defeating some of the biggest names in the sport, including Pongsiri P.K.Saenchai Muaythaigym, Yodsanklai IWE Fairtex, and Magnus Andersson.
Meanwhile, Jamal "Kherow" Yusupov has certainly emerged as a top contender, nabbing the #1 spot on the rankings with victories over Yodsanklai and Samy "AK47" Sana. The three-time Russian Kickboxing Champion is known for his powerful and accurate strikes.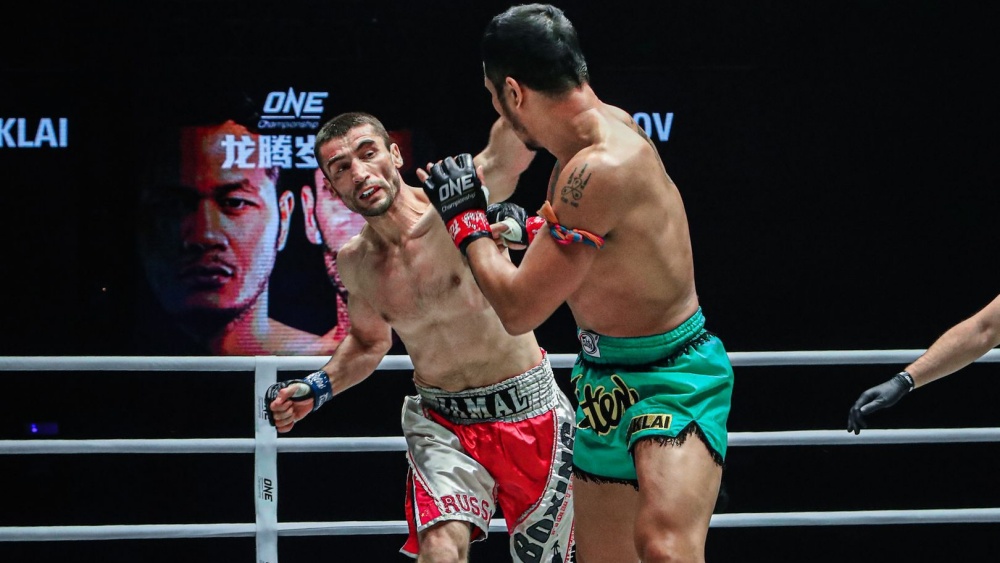 If Petchmorakot and Yusupov do meet in the ring, the Thai warrior will most likely have to find a way to get past Yusupov's vaunted power and pinpoint striking, while Yusupov needs to figure out how to overcome Petchmorakot's volume and cardio. It's a tough matchup for either man, and one fans should be excited to see unfold.
ONE Super Series is the home of the world's best striking talents, and there are so many compelling matchups to be had.
What fights do you want to see in 2021?
You may also like: