The way we view ourselves is important. People often joke about the "dad bod", and it is immediately associated with a beer belly and the look of lethargy. While fathers tend to let go of themselves a little bit as they age, it's certainly time to buck that trend and redefine the meaning of the dad bod.
A positive self-image allows us to project ourselves as individuals who are composed, stable and attractive. All these qualities come from the manner in which we view our self-image. And we can't change the way people look and view the dad bod if we don't start change within ourselves.
As fathers, what we need to focus on is getting our health in order, as well as our physical fitness. These, of course, have their own benefits and advantages. Through martial arts, we are able to change the way others view us, and more importantly, change the way we view ourselves.
There are many ways martial arts training is able to enhance our self-image and the benefits are certainly welcome. This Father's Day, it's time to shake the stigma that dads are overweight and out of shape. Martial arts can help change the world's perception of how us fathers view ourselves.
Today, Evolve Daily shares four ways martial arts helps redefine the meaning of the "dad bod".
1) It gives you the lean physique of a supremely conditioned athlete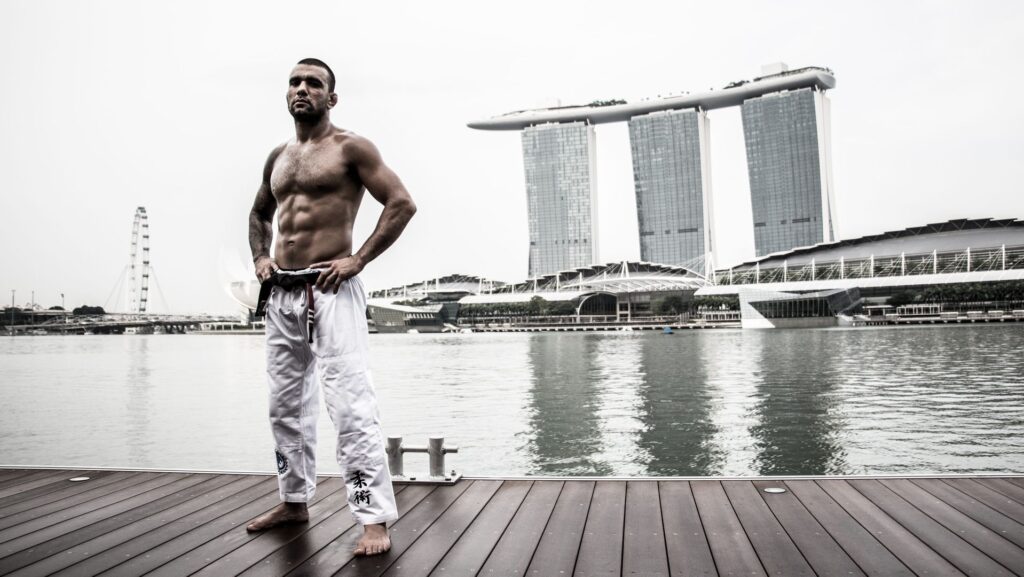 Martial arts unlocks your true physical and mental capacity. One of the immediate effects of constant training is that you will develop the lean physique of a supremely conditioned athlete.
Through consistent training, things you never thought you were even capable of suddenly come within reach. You jump higher, run faster, punch stronger. You're smarter, quicker, and more intelligent. These all work towards bringing you to the best version of yourself, ever.
It allows you to be proud of your own skin and who you are. By training in martial arts, we become better people overall both in society and on a deeply personal level. Most incredibly, we become true athletes and conduct ourselves as such.
Martial arts allows us to realize our limits, and then it shows us how to completely and utterly shatter them. There is nothing impossible with martial arts. Everything is achievable. And this feeling transcends into our personal lives.
Last but not the least, we are happier with our own bodies and self-image.
2) It gives us the ability to defend our loved ones
Self-defense is a basic right for any human being, especially fathers. The knowledge and importance of self-defense in a family setting cannot be overstated. Of course, there is also a responsibility that comes with it.
As fathers, we have to be strong for our families, not just emotionally, but also physically. We have to be able to protect our loved ones in times of need. With martial arts training, particularly in the area of self-defense, we learn how to protect our families from physical harm.
Perhaps the most important benefit of martial arts training is the knowledge and gift of self-defense.
Whether you take up the pugilistic art of boxing, the ancient Thai discipline of Muay Thai, or the gentle art of Brazilian Jiu-Jitsu, martial arts will teach you how to defend yourself and your loved ones from harm.
By practicing martial arts, dads will quickly understand the roles and responsibility that they as martial artists play in today's society.
3) It gives you incredible self-confidence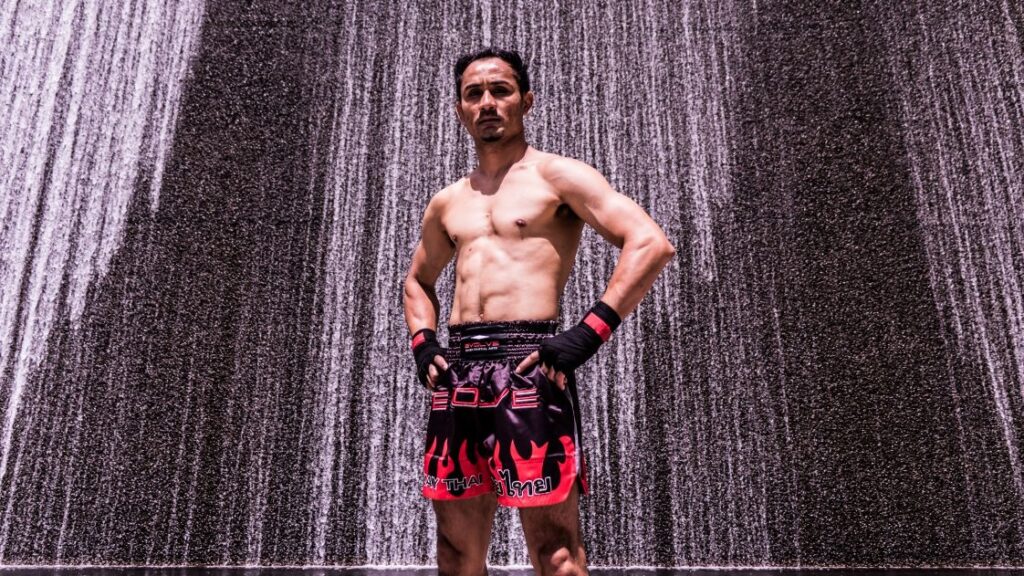 One of the most important benefits of martial arts for us dads is that we are able to gain improved self-confidence. There is nothing more attractive than a man who is confident in himself, no matter his body composition or image. With confidence, we are instantly more attractive regardless of how we look.
Through intense physical exercise, the body releases a healthy amount of endorphins, and we feel stronger, fitter, and healthier each day. And of course, more confident with everything we do.
Martial arts is not only a rigorous physical activity but also an amazing way to enhance the mind and the body. A great portion of martial arts deals with our personal development, and this includes our confidence. As fathers, we should always be confident.
This acquired confidence through martial arts also permeates into our daily lives, especially at home where we spend time with our families.
4) It proves that dads can take care of themselves too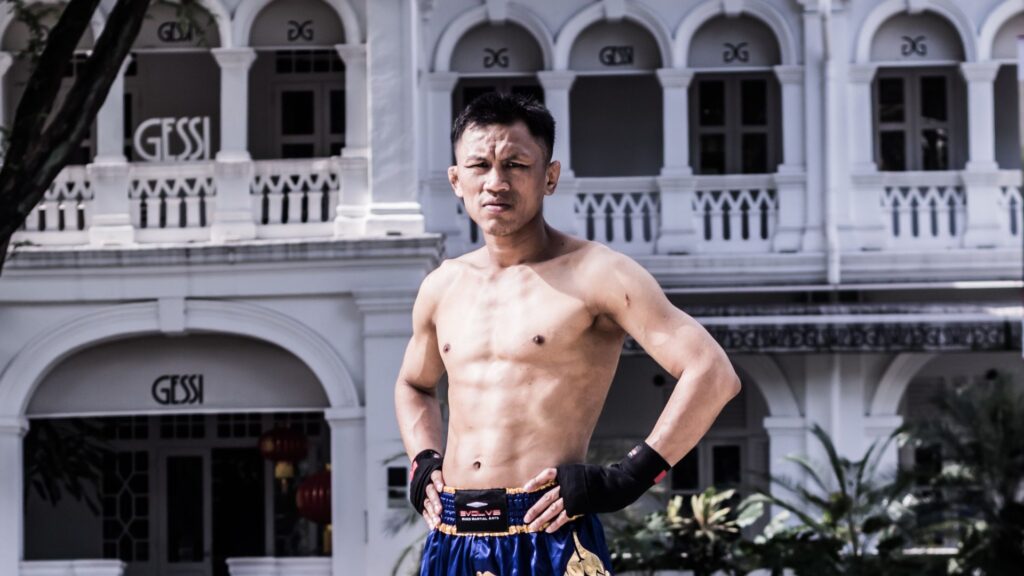 Dads who are looking to lead a healthier lifestyle need look no further than martial arts training. Martial arts is the perfect catalyst for getting the most out of life physically, mentally, and spiritually. Most importantly, it leads the way to a healthier lifestyle.
We all want our fathers to be healthy, and us as dads would want nothing more than to be healthy for our family. Martial arts is a holistic approach to health and fitness and covers everything including nutrition, rest, and recovery.
Yes, our dads do their very best to take care of everyone in the family, but martial arts proves dads can take care of themselves too. Furthermore, martial arts encourages a healthier lifestyle, which means making better nutritional and health choices.
Many diseases are associated with obesity, such as cancer, diabetes, and heart disease. This is why it is important for us, as dads, to take action and do something about our health. Martial arts certainly helps towards that goal.
Martial arts is the best way to change the definition of the dad bod. When people say dad bod, they will soon refer to extremely confident, supremely conditioned, and physically capable individuals who are ready to protect their family from any danger! Book your trial class now.
Book your complimentary trial class with our World Champions below!
If you have any other questions regarding Evolve MMA and the programs we offer, you can get in touch with our membership executives at the following locations:
Evolve MMA (Far East Square)
26 China Street
Far East Square #01-01
Singapore 049568
Phone: (65) 6536 4525
Evolve MMA (Orchard Central)
181 Orchard Road
#06-01 Orchard Central
Singapore 238896
Phone: (65) 6536 4556
Evolve MMA (ONE KM)
11 Tanjong Katong Road
#02-52 ONE KM
Singapore 437157
Phone: (65) 6288 2293
Evolve MMA (PoMo Mall)
1 Selegie Road
#03-11 PoMo Mall
Singapore 188306
Phone: (65) 6337 0082