Boxing is an incredible spectator sport. The way it's structured is designed to bring fans maximum excitement and thrill. It's one of the best spectator sports in history. It's also fun to train boxing, because it really pushes you to your limit and helps you get in shape quickly and effectively.
Boxing may be many things, but make no mistake about it, it's a lot of fun to simply watch, too.
Intense rivalries have been formed in the squared circle, with a number of boxing legends putting together inspired performances against each other. Some matchups are so good that they had to be made multiple times. A boxing trilogy is truly a gift to watch as a spectator.
Throughout history, there have been many amazing boxing trilogies, some very notable. Hardcore fans know, and can suggest a handful of awesome boxing trilogies to watch. We've curated a short list of boxing trilogies to check out.
If you haven't seen these fights yet, you definitely should. Here you have hours of entertaining content to digest. These are must-watch rivalries, with each fight more exciting than the next.
Today, Evolve Daily shares five of the best trilogies in boxing history every fan should watch.
1) Manny Pacquiao vs Juan Manuel Marquez
Perhaps the most storied rivalry on this list is the one between eight-division world champion Manny Pacquiao of the Philippines and tactical counterpart Juan Manuel "El Dinamita" Marquez of Mexico.
Pacquiao first met Marquez in 2004, when they were both competing as featherweights. "Pacman" was fresh off star-making performances against Lehlo Ledwaba and Marco Antonio Barrera. Marquez was relatively unknown outside of hardcore Mexican boxing fans.
The Filipino superstar was mowing down opponents left and right, and appeared to be well on his way to doing the same to Marquez in the first round of their fight. Pacquiao knocked Marquez down three times in the opening frame alone.
But Marquez proved resilient, surviving the early onslaught and making key adjustments to even up the bout. The two proceeded to drill each other for 12 whole rounds, going back and forth with both men having their moments. The fight ended in a draw.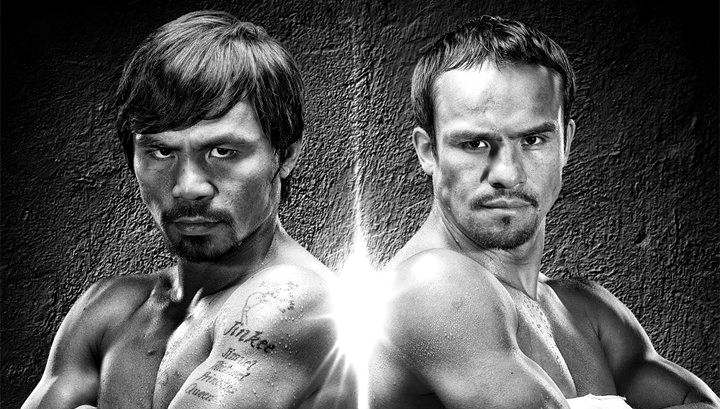 The action was so good, Pacquiao and Marquez had to do it three more times, facing each other a whopping four times in total. Only Marquez has the distinction of a decisive victory in their rivalry, however, when he knocked Pacquiao out in 2012.
Not surprisingly, fans still want to see a fifth fight to this day. But while the Pacquiao camp is willing, Marquez says he's had enough.
2) Manny Pacquiao vs Erik Morales
After Pacquiao and Marquez battled to a draw, the rematch would not come immediately. Instead, Pacquiao moved on to face Mexican boxing legend Erik "El Terible" Morales for the first time in 2005. At that point, Morales was a much bigger name than Marquez, and had a huge fan following.
Pacquiao lost the fight handily, with Morales emerging as the more accurate puncher. The Filipino was criticized for his one-dimensional style, having only one go-to weapon in his vaunted left straight. But after transforming his style into a two-fisted attack with the help of legendary coach Freddie Roach, Pacquiao would get his revenge on Morales in one of the best performances in his career.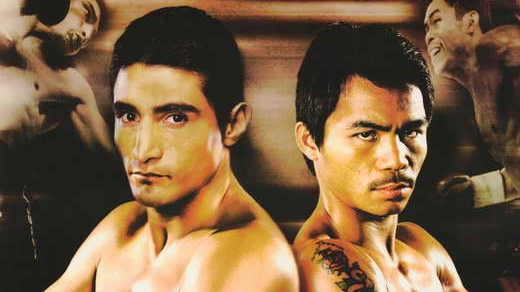 Pacquiao dominated Morales in 2006, overwhelming the Mexican with speed, power, and volume punching. Morales tried his best to keep Pacquiao off him, but was overly defensive throughout the fight. He eventually succumbed in the 10th round by TKO.
They faced each other a third time later that year, and Pacquiao established his dominance once again, forcing Morales to quit on the seat of his pants with a now-infamous head shake as if to say, "no mas."
3) Israel Vazquez vs Rafael Marquez
Juan Manuel Marquez' younger brother Rafael Marquez was once considered the best bantamweight in the world. Of course, the two Nacho Beristein-trained boxers possessed incredible technical skill coupled with the Mexican warrior heart. Rafael was, however, a little more inclined to participate in firefights with his opponents.
When Rafael Marquez first met rival Israel Vazquez in 2007, fans knew they were in for a treat. Both men were known for their come-forward styles, and while many people expected a fun fight, no one could have predicted the absolute brawl that took place that night.
Marquez ended up winning the first fight by KO. In the immediate rematch just five months later, Vazquez scored a knockout victory of his own. The rubber match then came immediately after as well, with Marquez losing a close split decision.
Vazquez was damaged beyond repair but continued to fight. The two men met again in an ill-advised fourth fight in 2010, with Marquez claiming victory by knockout. Their rivalry ended at two wins apiece.
The Vazquez-Marquez rivalry is one that every boxing fan should watch at least once in their lives. Those who do so end up watching it many more times after that. It's that good.
4) Erik Morales vs Marco Antonio Barrera
Mexican boxing is known for its no-frills action and excitement. If you're looking for an all-out war, you watch two Mexicans go at it. It's that simple. In the year 2000, two of the greatest Mexican boxers who ever stepped foot in the ring, Erik Morales and Marco Antonio Barrera, began their intense rivalry.
Morales and Barrera featured similar come-forward styles, with neither man willing to move backward, else take a hit to their ego. It was as much a battle of wits as it was a battle of fighting skills. Barrera represented Mexico City, while Morales championed the people of Tijuana, where he was from. They created an intercity rivalry that had fans passionately split down the middle.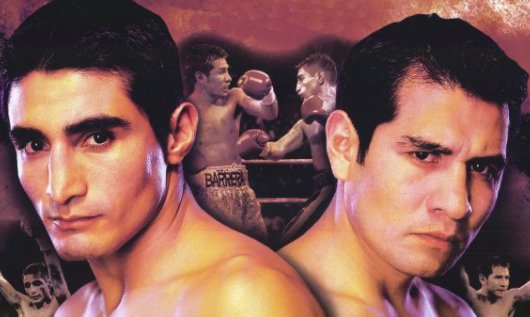 Each one of their fights in this beloved trilogy was laced with nitroglycerine. Every round offered explosive non-stop action, as the two men figured in an intense battle of attrition, with the first man to take a step backward losing machismo.
Morales took the first fight by split decision, while Barrera won the rematch unanimously. The rubber match took place in 2004, with Barrera taking home a majority decision. The two fighters were so evenly matched, fans still debate who was better to this day.
Additionally, both Morales and Barrera hated each other personally, which made for a more compelling backstory before every bout. It was the ultimate boxing rivalry.
5) Arturo Gatti vs Micky Ward
Last but certainly not least on this list is the trilogy of bouts that transpired between the late Arturo "Thunder" Gatti and "Irish" Micky Ward. If you're the type who appreciates mindless brawling in boxing, this one is for you. Both men threw skill and strategy out the window in every encounter, opting instead to trade punches at the center of the ring until one could no longer continue. They were the epitome of boxing's "blood and guts warriors."
Gatti and Ward first met in May of 2002, with Gatti dropping a close majority decision. The rematch happened just months later, this time with Gatti edging out Ward just enough to win by unanimous decision. The rubber match happened immediately after, and Gatti again got past Ward just slightly.
It was hard to fathom how either of them were able to stay on their feet after taking so much punishment, but each man just kept moving forward and punching each other in the face for 36 rounds.
It was the type of fight that took everything out of both men, and neither Gatti nor Ward were the same after facing each other. They were, as Teddy Atlas would often refer to them, "damaged goods."
Sadly, Gatti is no longer around to regale us with his experience. In 2009, he was found dead in a hotel in Ipojuca, Pernambuco, Brazil, where he was on holiday with his Brazilian wife, Amanda Rodrigues, and their 10-month-old son.
You may also like:
5 Boxing Matches Fans Wish Would Have Happened But Never Did