Martial arts teaches practitioners the knowledge and wisdom of self-defense. Protecting yourself and others around you is a basic human right. It's knowledge that everyone should have access to.
For those who have never been in a real fight, it can be a scary thought. Luckily, martial arts empowers us with the knowledge of self-defense. The reality is, there's no telling if and when we may find ourselves faced with an impending physical confrontation.
We may be thrust into situations where we, and the people around us, are at risk of physical harm from an assailant or an attacker. In these situations, it is best to be well equipped with the skills necessary to protect ourselves. By training in martial arts, we gain the ability to do just that.
These World Champions have the knowledge and experience gained over years of training, and their insight can help us better understand how to use our skills effectively in real fights. In times when physical confrontation is inevitable, it's best to have every advantage.
Here are a handful of real-world self-defense tips from World Champion martial artists.
1) Choose not to fight
Nong-O Gaiyanghadao from Evolve MMA's Evolve Fight Team is one of the most highly-decorated Muay Thai fighters of all time. He is known for the speed, power, and precision behind his strikes, and can end any fight at any given moment.
But the veteran still believes the best way to end conflict is to avoid altercation altogether.
"The best way to deal with fights is to not fight at all," says Nong-O.
"Avoiding physical altercation is still the best solution to any conflict that may arise. As martial artists, we must only choose to fight when it absolutely cannot be avoided and we must defend ourselves and the people around us."
Martial arts teaches us that the best fight is one that doesn't take place at all. Always seek a peaceful resolution first. Diplomacy should take precedence above all. Only when fighting is inevitable and unavoidable should you choose to use your skills to protect yourself and others," Nong-O concluded.
2) Analyze the situation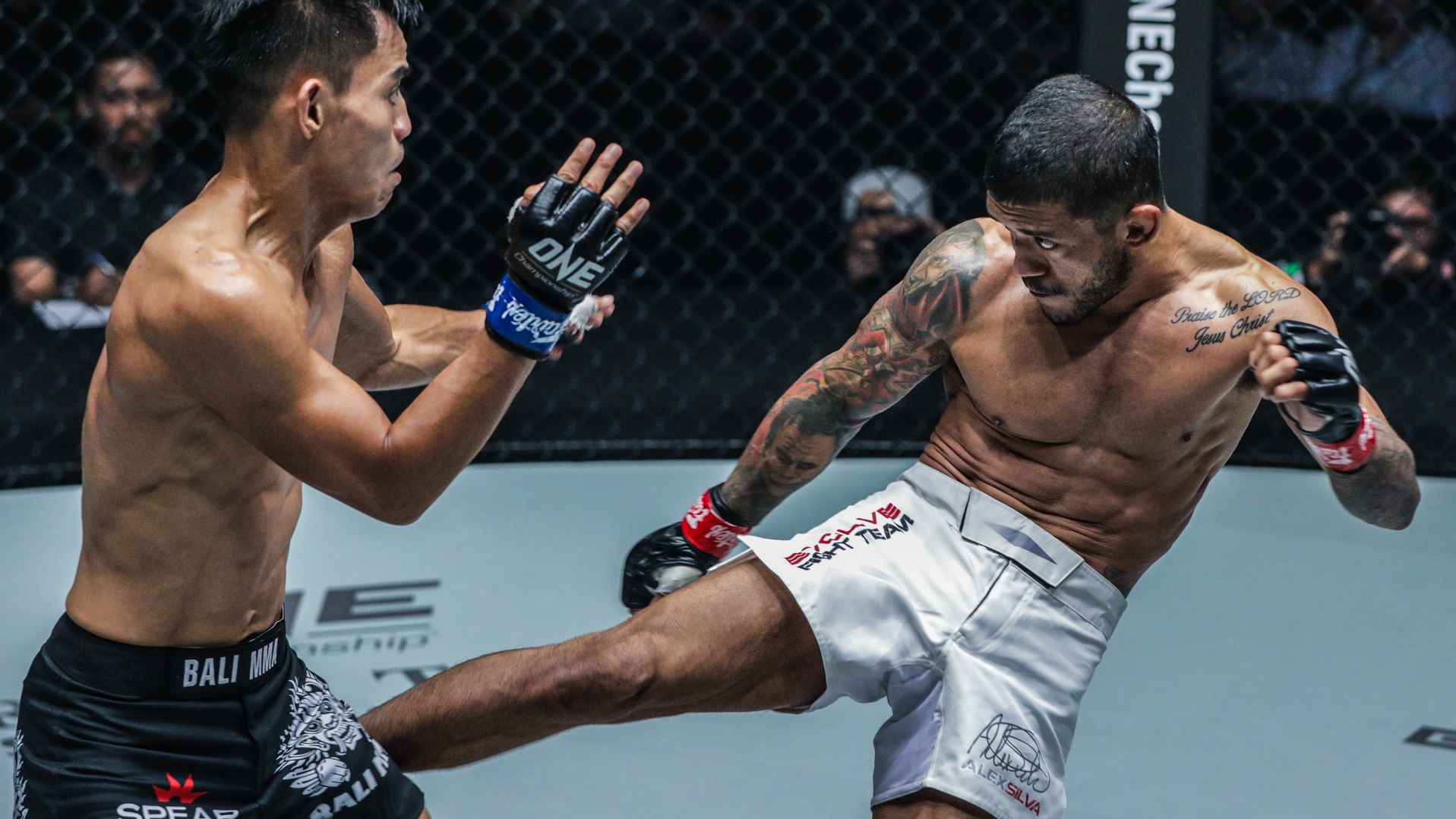 Brazilian Jiu-Jitsu World Champion Alex "Little Rock" Silva from the Evolve Fight Team learned many things during his lifetime of training in 'the gentle art'. One of the things he learned is how to solve problems effectively.
This involves analyzing a situation and then determining the best course of action or a solution. Silva believes this is a major determining factor of whether you win a fight or not.
"The best way to win a fight is to analyze the situation very carefully," says Silva.
The 36-year-old veteran says you should mentally ask yourself a few questions quickly before making any decisions.
Is your opponent armed? Is there more than one opponent? Will the environment play a factor? These are situational aspects that you must be aware of before engaging in physical conflict.
"The wise will analyze the probability of victory first, before heading into battle. It is always best that you know what you are getting yourself into. If there is a chance to avoid physical confrontation altogether, then that is the best solution," Silva concluded.
3) Find the quickest most efficient route to victory
Two-time Brazilian Jiu-Jitsu World Champion and Evolve MMA instructor Teco Shinzato believes fights don't have to drag out. In fact, the best fight strategy is one that ends abruptly and in your favor. For Shinzato, determining that strategy should come first in every fight, even if you have only a split second to make decisions.
"In instances when fighting is absolutely necessary, find the quickest and most efficient route to victory," says Shinzato.
"Oftentimes, the best path to win a fight is one that takes the least amount of effort and one that causes the least amount of damage to all parties involved. Fighting is half-mental, it's about developing a winning strategy before you execute."
In this case, it is good to have a wide array of combat skills at your disposal, to help you deal with any situation.
"Maybe it's using your Muay Thai skills to incapacitate an aggressive opponent. Or perhaps it is using your BJJ to gently subdue your foe. Your strategy can be quick and explosive. Or it can be gentle and effective. It's your choice, depending on the situation," said Shinzato.
"The important part is that you're well-equipped with the necessary skills."
4) Keep your composure and confidence
Multiple-time Muay Thai World Champion Sam-A Gaiyanghadao from the Evolve Fight Team is a picture of composure and confidence inside the ring. He says it has been the secret to his success all these years.
Paying attention to your mental state, especially in the heat of battle, leads to better decision-making on the fly.
"One important thing you have to pay attention to when heading into an actual fight is your mental state. You can't be short-tempered and lose your cool. You have to be composed and confident," says Sam-A.
"A cooler head leads to better decision-making, especially in highly-volatile situations. Being in control of your emotions means you can make quicker, more effective decisions on the fly. A cluttered mind can cloud your judgment. A clear mind ensures you are making informed, calculated decisions in the heat of battle."
Lastly, Sam-A says confidence will steer you towards victory by getting you in touch with your capabilities.
"Having confidence helps you better understand what you are and are not capable of."
5) You have a responsibility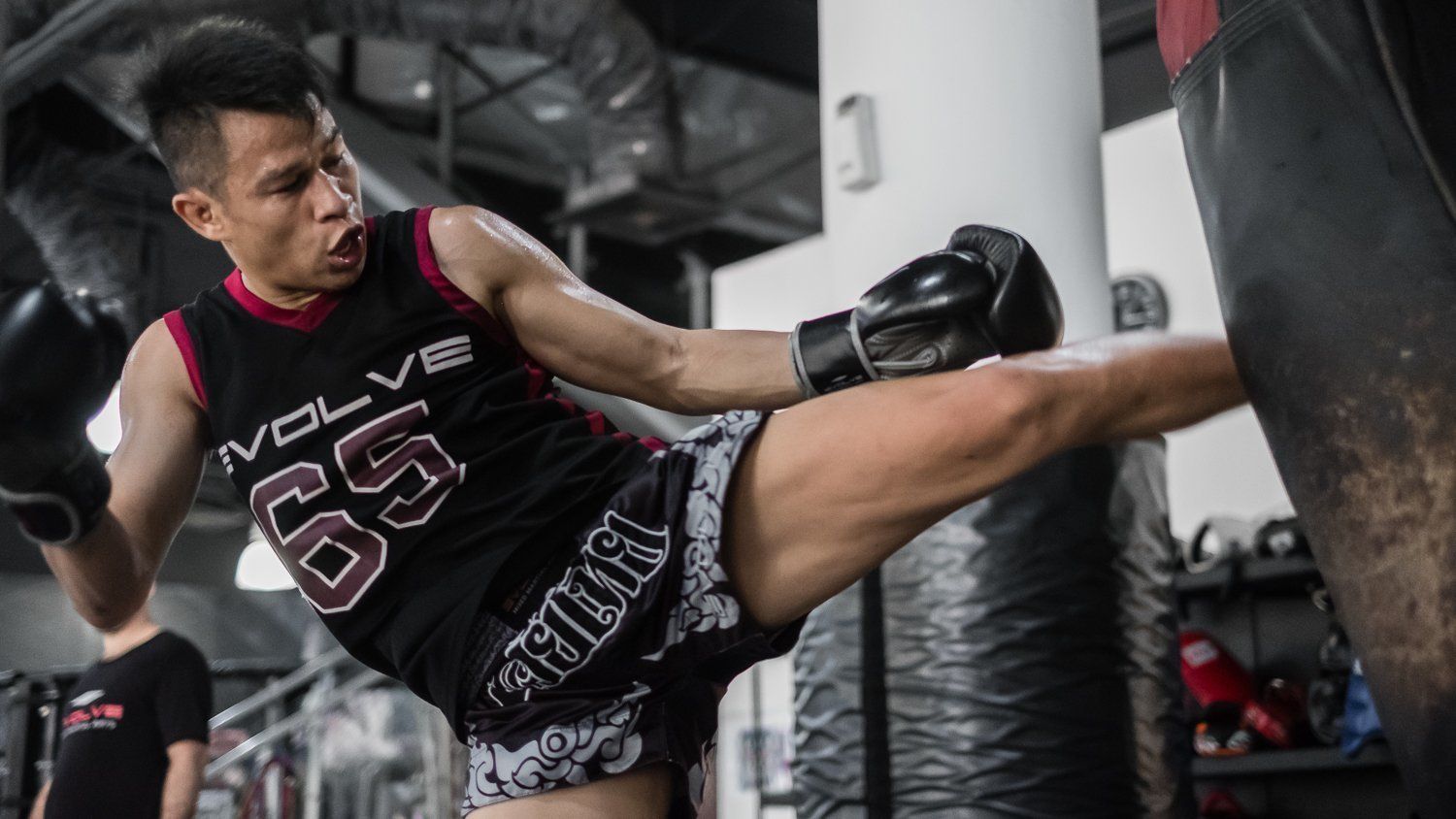 Multiple-time Muay Thai World Champion Sagetdao Petpayathai from the Evolve Fight Team spent an entire career chasing the biggest accolades in the sport of Muay Thai. He then transitioned to mixed martial arts a couple of years ago, chasing an entirely different dream and feels like a new fighter.
For Sagetdao, having the skills necessary to protect yourself will ensure victory. But even if you aren't involved in the fight, the Evolve MMA instructor believes we, as martial artists, have a responsibility to protect others just as much as we need to protect ourselves.
"With your martial arts and self-defense skills, you have a responsibility to protect not just yourself, but also the others around you who do not have the ability to protect themselves," says Sagetdao.
"If someone around you is in trouble and on the verge of breaking out into a fight, and if that person does not have the knowledge of self-defense, you have a responsibility as a martial artist to help diffuse a situation, especially when there are women and children in danger."
Using your martial arts skills and techniques, especially in situations that call for self-defense and the defense of others, is our duty.
"We must always use our skills to defend those who are in need of assistance. This doesn't mean going out and starting fights with people you don't know. It means helping people avoid fighting altogether," Sagetdao concluded.
The streets can be a scary place if you don't know how to defend yourself. Book a complimentary trial class today to start your martial arts journey!
Book your complimentary trial class with our World Champions below!
If you have any other questions regarding Evolve MMA and the programs we offer, you can get in touch with our membership executives at the following locations:
Evolve MMA (Far East Square)
26 China Street
Far East Square #01-01
Singapore 049568
Phone: (65) 6536 4525
Evolve MMA (Orchard Central)
181 Orchard Road
#06-01 Orchard Central
Singapore 238896
Phone: (65) 6536 4556
Evolve MMA (KINEX)
11 Tanjong Katong Road
#02-52 KINEX
Singapore 437157
Phone: (65) 6288 2293
Evolve MMA (Clarke Quay Central)
6 Eu Tong Sen Street
#04-18 Clarke Quay Central
Singapore 059817
Phone: (65) 6226 2150