In today's cutthroat world of business, possessing the skills necessary to stay ahead of the competition at all times is crucial to success. The margin for error is very slim, and it is important to always be on top of the game to make sure your business runs smoothly.
We all have natural leadership abilities, but in order to be a true leader, we have to make sure we improve in every aspect, professionally. As leaders, the benefits of martial arts can help take us from average to excellent.
For centuries, martial arts has proven to be a positive influence on people's lives. The reason being is that, through constant practice of martial arts, we improve various skills. We enhance many of the talents and traits that impact both our personal and work lives.
There are many great benefits that martial arts can bring into your life. The profound impact of training and the discipline people gain from the daily practice of martial arts is invaluable. And it can no doubt make us better professionals.
Let's dive in and analyze exactly how martial arts can help us become better business leaders. Today, Evolve Daily shares five ways martial arts can turn you into a CEO.
1) It teaches you to work within a team environment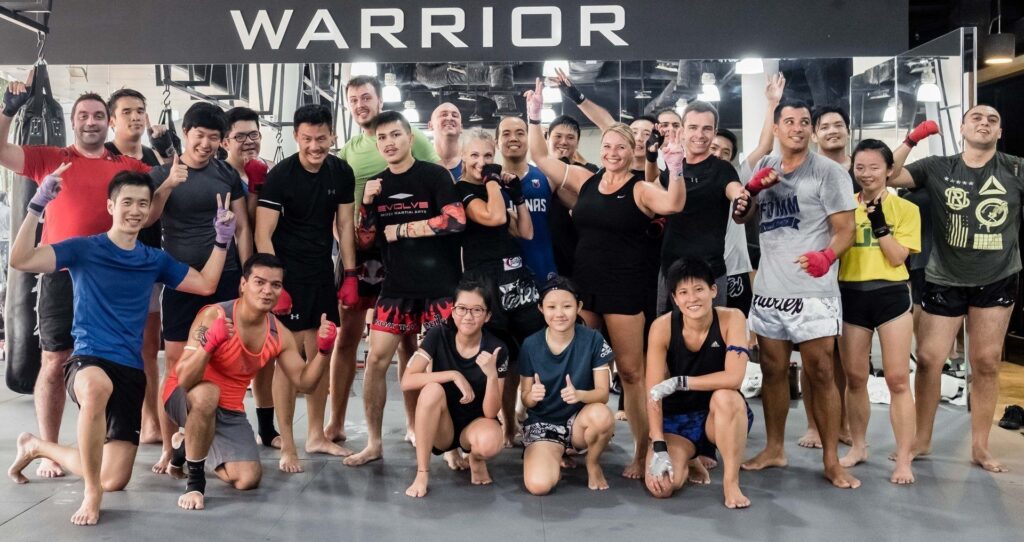 One of the first lessons we learn when we begin training martial arts is how to work within a group. Your martial arts experience isn't a journey you traverse alone. In fact, in order to progress as a martial artist, you will need a tremendous support system — such as your coaches and your gym mates.
Understanding how teams function and how everyone can evolve as martial artists together is crucial to your development. Working together to achieve common goals is one way to practice good teamwork in martial arts. Communicating your strengths and weaknesses and how it relates to others is also important.
By constantly placing us in a team environment and teaching us how to function well in a group, martial arts helps us improve our social interaction and intrapersonal skills.
2) It builds leadership skills
The ability to guide your colleagues and steer a team to success, this is what it means to be a leader. It is a skill that everyone is born with, ready to be honed and polished. But to truly be known as a great leader, a solid foundation and leadership skills must be developed.
Through martial arts training, practitioners gain the experience necessary to develop leadership skills. One way to exhibit good leadership is by sharing knowledge among peers. In martial arts, we are always expected to help guide our fellow gym mates and teach each other best practices and proper techniques.
Martial arts provides plenty of opportunities for you to showcase your skills while helping others reach the same level of success.
3) It trains you to be a critical thinker
It doesn't matter what you do as a professional, critical thinking is one of the most important aspects of running a business. Thankfully, martial arts helps develop the problem-solving skills you need to be able to handle any given situation.
It's no secret that in business, tough junctures will undoubtedly arise. Situations that force you to find answers to even the most impossible of problems are common. Through martial arts, we are taught to think outside of the box to discover the best solutions. Furthermore, martial arts teaches us how to adapt to our surroundings.
Martial arts such as Brazilian Jiu-Jitsu and wrestling allow us to make use of every skill we have in order to solve problems both mentally and physically.
4) It teaches discipline and hard work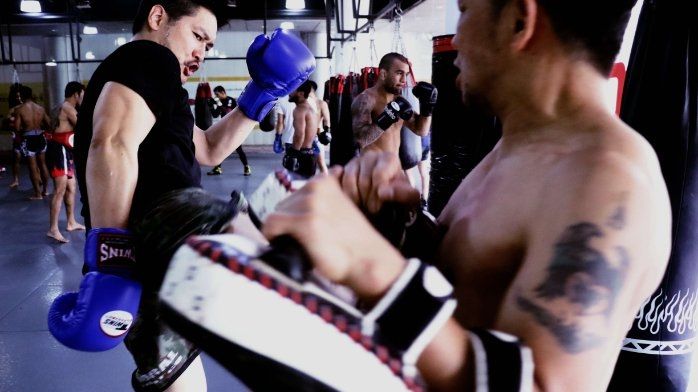 Perhaps the most important lesson martial arts teaches us in regards to leadership is the value of discipline and hard work. While martial arts is the most intense physical fitness program you will ever undergo, it never fails to exercise the body's most important muscle — the mind.
The reality is, there will come many times when you feel as though you can't push any further. It may seem impossible at the time, but what martial arts offers is the ideology that anything can be achieved with enough discipline and hard work.
Enhancing your mental strength is extremely important in business. Martial arts strengthens your mind and gives you an improved ability to handle pressure.
5) It gives you supreme health and fitness
Last but not the least, martial arts' most impactful benefit is that of supreme health and fitness. Running a business is hard and extremely taxing on the body. Which is why being in great shape and being physically fit is an important asset to have as a business leader.
Running the day to day is a grind, and without the mental fortitude and optimal fitness, coping with the rigors of management will be tough. Because martial arts will bring you to being in the best shape of your life, you will be better equipped physically to deal with the stress of a high-pressure work environment.
Going from hard-working employee to CEO is not impossible, and to put yourself in the best position for success is super important. If you are ever given the opportunity to lead a company, martial arts can help you become successful.
Start your martial arts journey today by signing up for a complimentary trial class.
Book your complimentary trial class with our World Champions below!
If you have any other questions regarding Evolve MMA and the programs we offer, you can get in touch with our membership executives at the following locations:
Evolve MMA (Far East Square)
26 China Street
Far East Square #01-01
Singapore 049568
Phone: (65) 6536 4525
Evolve MMA (Orchard Central)
181 Orchard Road
#06-01 Orchard Central
Singapore 238896
Phone: (65) 6536 4556
Evolve MMA (ONE KM)
11 Tanjong Katong Road
#02-52 ONE KM
Singapore 437157
Phone: (65) 6288 2293
Evolve MMA (PoMo Mall)
1 Selegie Road
#03-11 PoMo Mall
Singapore 188306
Phone: (65) 6337 0082