Finding the right workout routine can be a daunting task if you are new to working out. There are so many different types of fitness routines being advertised and you might not be sure if you are fit enough to take on these workouts.
You are not alone. It is normal for people who are new to working out or those who have not worked out in some time to feel a bit overwhelmed when trying to figure out what type of workouts will get them towards their fitness goals.
The first thing you should do if you have been inactive for a while is to see a doctor who will determine if you are healthy enough for physical exercise. If the doctor gives you the green light, take advantage of your health and make a commitment to take better care of yourself.
We're here to help you with your quest to be healthier and more fit. Here are 4 workout routines that are great for people who are new to exercising.
1) Martial Arts Classes
Martial arts are an enriching and fun-filled way to get yourself back in shape. It is also one of those workouts that are great for people who are just starting out. You will have an instructor to guide you and motivate you to work harder, and everyone is allowed to grow at their own pace at the martial arts gym.
There is no need to be intimidated about the prospect of training with people who are more experienced than you are. These are often the best training partners since they will often give you pointers during classes.
Martial arts classes allow you to gradually get back in shape at a pace you are comfortable with. The next thing you know, you'll be able to go full speed for an entire hour. Students can burn up to 1,000 calories during an hour-long session of martial arts like Muay Thai.
The techniques and drills you do work out most of the muscles in your body, strengthening and toning them. In other words, adding martial arts to your regular routine will get you a leaner, more defined body.
The benefits of going to martial arts classes don't end there. It also improves many other physical attributes like your balance, flexibility, coordination, and endurance.
Martial arts also improve your quality of life away from the gym. It emphasizes the importance of values like perseverance, hard work, and discipline as you progress through the ranks and it teaches you how to solve problems under pressure. Martial arts classes also give you a chance to socialize with interesting people. Many of them will have fitness goals that are similar to yours. Over time, friendships will form. There will be times you can't wait to get to the gym just to socialize with your training partners.
Unlike many other fitness activities, martial arts classes never get boring. Every martial art has thousands of moves so you are constantly learning new techniques and drills. You never know what you are going to get until your instructor makes the announcement. That keeps your training from becoming monotonous. You always look forward to it because you know you are going to have a unique experience during each class.
2) Endurance Training
If you do not feel great about your current level of fitness, endurance training is a great way to safely strengthen your body and start working towards being healthier. Low-impact endurance activities like riding a bicycle or swimming are typically best, but you can also add activities like running and jogging into your routine as long as you schedule off days.
Endurance training burns up fat and it improves your cardiovascular endurance over time. That is something you will need as you look for more challenging activities to add to your personal fitness routine.
3) Body Weight Exercises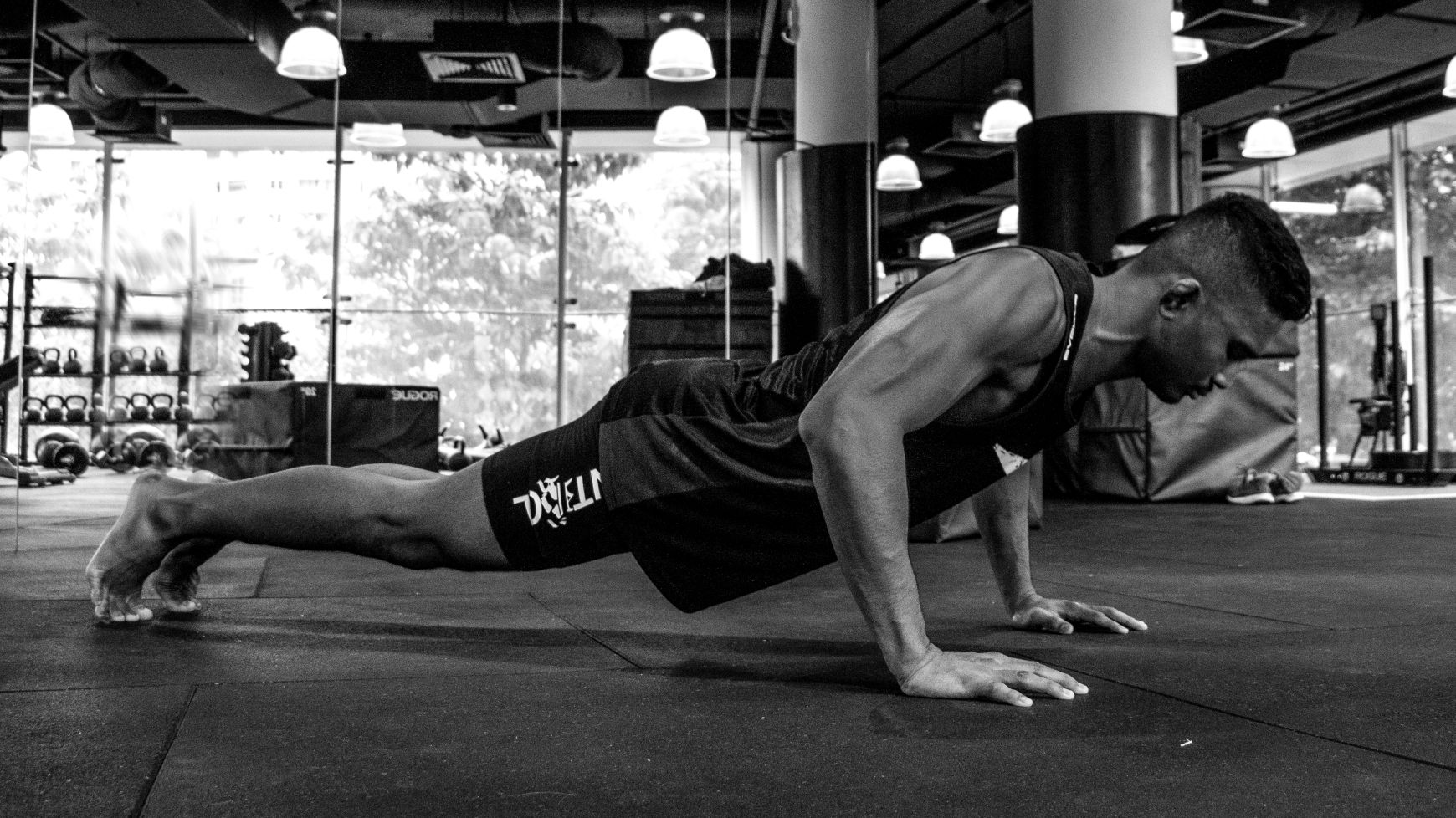 Body weight exercises are the easiest type of workouts to fit into your schedule since you can perform them at home. They are a good way to strengthen your body before taking on more challenging workouts. Body weight exercises help to build and tone muscles. They can also be used to create anaerobic workouts.
A fitness routine that incorporates exercises like push-ups, crunches, pull-ups, and body weight squats hits all the major muscles in your body. It won't take long before your muscles are noticeably more defined and toned when you stick to your routine.
4) Working Out With A Personal Trainer
People who have never worked out in their lives should consider working out with a personal trainer. This has many benefits. A personal trainer is extremely knowledgeable about how the body works so there is no need to worry about if you are doing things properly.
Your trainer will sit down with you to discuss your goals, come up with a workout plan, create a nutritional guide, and ensure you are performing all the exercises correctly. A personal trainer will also push you during your workouts and help you to stay motivated.
The first step towards becoming fit is finishing your first training session. Just sign up for something you find interesting and stick to it. It won't take more than a few weeks before working out feels like a normal part of your life. If you're looking to get fit while having fun and learning to defend yourself, give martial arts a try.
Book your complimentary trial class with our World Champions below!
If you have any other questions regarding Evolve MMA and the programs we offer, you can get in touch with our membership executives at the following locations:
Evolve MMA (Far East Square)
26 China Street
Far East Square #01-01
Singapore 049568
Phone: (65) 6536 4525
Evolve MMA (Orchard Central)
181 Orchard Road
#06-01 Orchard Central
Singapore 238896
Phone: (65) 6536 4556
Evolve MMA (KINEX)
11 Tanjong Katong Road
#02-52 KINEX
Singapore 437157
Phone: (65) 6288 2293
Evolve MMA (PoMo Mall)
#03-11 PoMo Mall
1 Selegie Road
Singapore 188306
Phone: (65) 6337 0082