Today, everyday objects are smarter and more responsive to our needs than ever before. Our smart fridges let us know when we run out of milk, and our fitness gadgets can make our workouts interesting and fun and our fitness goals easier to reach.
So, how is the sporting and fitness industry using technology to make our lives better?
Trends In Fitness Technology
The tech and fitness industries have come together to create innovative fitness gear.
We now have gadgets that keep track of how well we exercise, and an emerging trend fits old sports gear with tech that collects data while offering perks that make our workouts more interesting. We also have equipment that allows us to exercise in virtual or gaming environments.
With so much to choose from, how do we find a product that will actually make a difference in our fitness journey? We need to examine innovative fitness products and determine their effectiveness.
Here are some of today's most interesting fitness innovations.
1) Track your swimming performance with the Spire Smart Swimsuit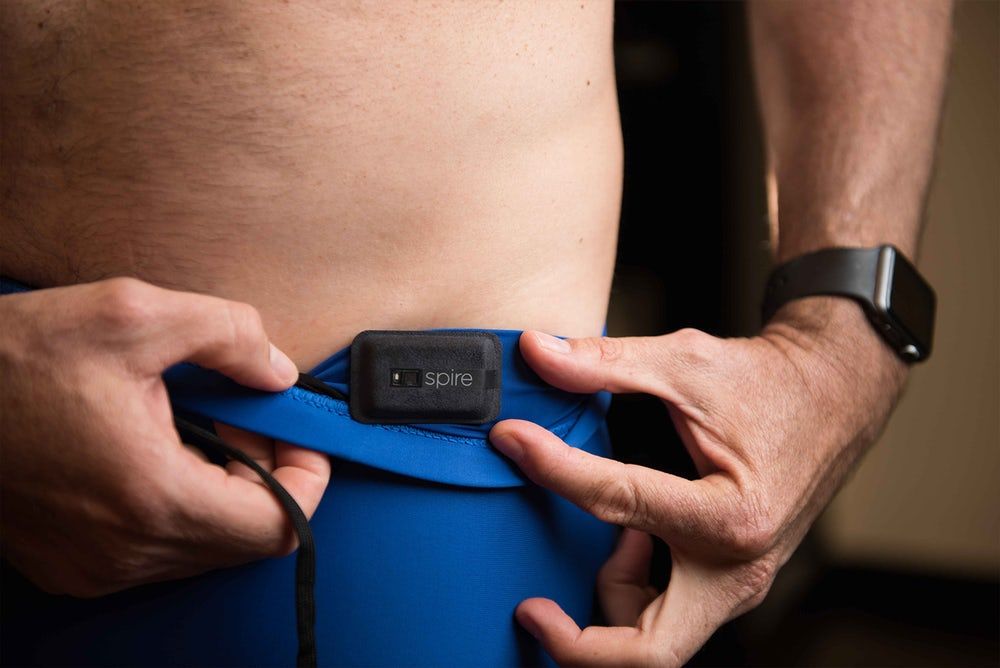 The Spire swim tracker combines sportswear and tech. It is designed to collect a swimmer's data and send it to the Swim.com app. The tracker is removable and attaches to any compatible athletic swimsuit to transform it into a smart swimsuit.
Once you put on your smart swimsuit, the Spire tracker syncs with the Swim.com app and starts monitoring your performance.
2) Hit the gym in virtual reality with the Black Box VR
To all the tech-loving fitness enthusiasts out there, you should really check this one out when you have a chance. Black Box VR is the name of the product and the name of the company that created this VR gym experience.
Black Box VR turns a regular resistance training session into a VR video game where you throw meteors at your enemies by doing standing chest presses. In the same way, each resistance exercise is incorporated into a move in the game.
You will feel the burn, and you will be kicking and punching evil villains while you feel it.
3) See how your heart is doing with a Nokia Body Cardio Scale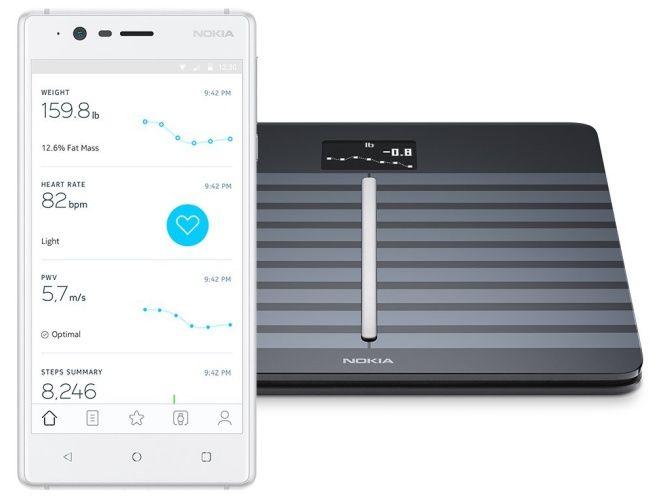 The next time you decide to weigh yourself, go a couple of steps further and get a full body workup with this nifty scale. Measure the composition of your body by using the scale to get the following information:
BMI
Body fat percentage
Bone mass
Muscle mass
Water content percentage
To top it off, the scale measures your heart rate as well as the health of your heart and its arteries. Through its Wi-Fi connection, the scale sends the data to the Withings help-mate app on your android phone or iPhone.
Thanks to this app, you now get a physical every time you weigh yourself.
4) Swim to your favorite tunes with the Finis Duo underwater mp3 player
If you are looking for motivation while you do your laps, consider the Finis Duo mp3 player. Unlike regular underwater headphones, the Finis mp3 player does not fit in the ear, which means no worrying about earphones coming loose and letting water in. No more listening to music that sounds like it is traveling through water to get to your ears.
The Finis mp3 player is basically two "audio modules" connected to each other with a wire. Each module has clips that attach to the goggle straps on either side of your head. The audio modules rest on the temples right above the ears, where they blast music through your cheekbones and into your ears. You can even use earplugs to block out the sound of water at the same time.
5) Improve your biking experience with a smart helmet from Coros
Coros has created a bike helmet that does more than just protect your head. It has built-in headphones that fit right above the ears. The headphones conduct sound into the ears through the bones in the face, which leaves the outer ear free to catch background sound.
The helmet also tracks your mileage and can detect collisions. If it detects a serious bump, the helmet will send out a text message that will alert your loved ones and emergency services about a possible accident.
6) Exercise while you game with the Wii Fit U
Your Wii console can also be used for exercise. Just buy the Wii Fit U game, which comes with its own fit meter. The fitness game incorporates Wii's balance board and game console to provide an immersive gaming experience that will get your heart pumping in no time.
The game comes with all kinds of workouts: strength training games, balance games, aerobic and yoga workouts, and most recently, dance workouts.
It has been around for a while, but the Wii Fit U is still a lot of fun.