Setting a New Year's resolution at the start of each year is a great way to ensure you are constantly growing as a person. However, only about eight percent of those who set a resolution each year are able to stick to their plan.
If you constantly find yourself being part of the 92 percent that has a hard time sticking to their New Year's resolution, this article is for you. Here are a few things that will make it easier for you to stick to changes you decide to make:
1) Write down your goals
Putting down what your goals are on paper gives you a constant reminder of the things you want to work on. Write down your goals and place the list somewhere you will see it each day. Also, write down the benefits of accomplishing each goal and the consequences of not being able to do so. Write down as much as you can. If your resolve ever dwindles, reading why you set your goals in the first place can strengthen it.
2) Goals should be realistic and broken down into steps
There are simply no benefits gained by setting unrealistic goals. Sure, it might feel good when you write them down, but it only leads to you becoming discouraged. Instead, make sure your goals are things that can be accomplished.
For example, if your goal is to improve your personal fitness, planning to lose 25 kg and develop a six pack in a month is not a realistic goal. Instead, set attainable goals like losing a few kilograms each month and treat yourself whenever you reach that mark.
3) Work smart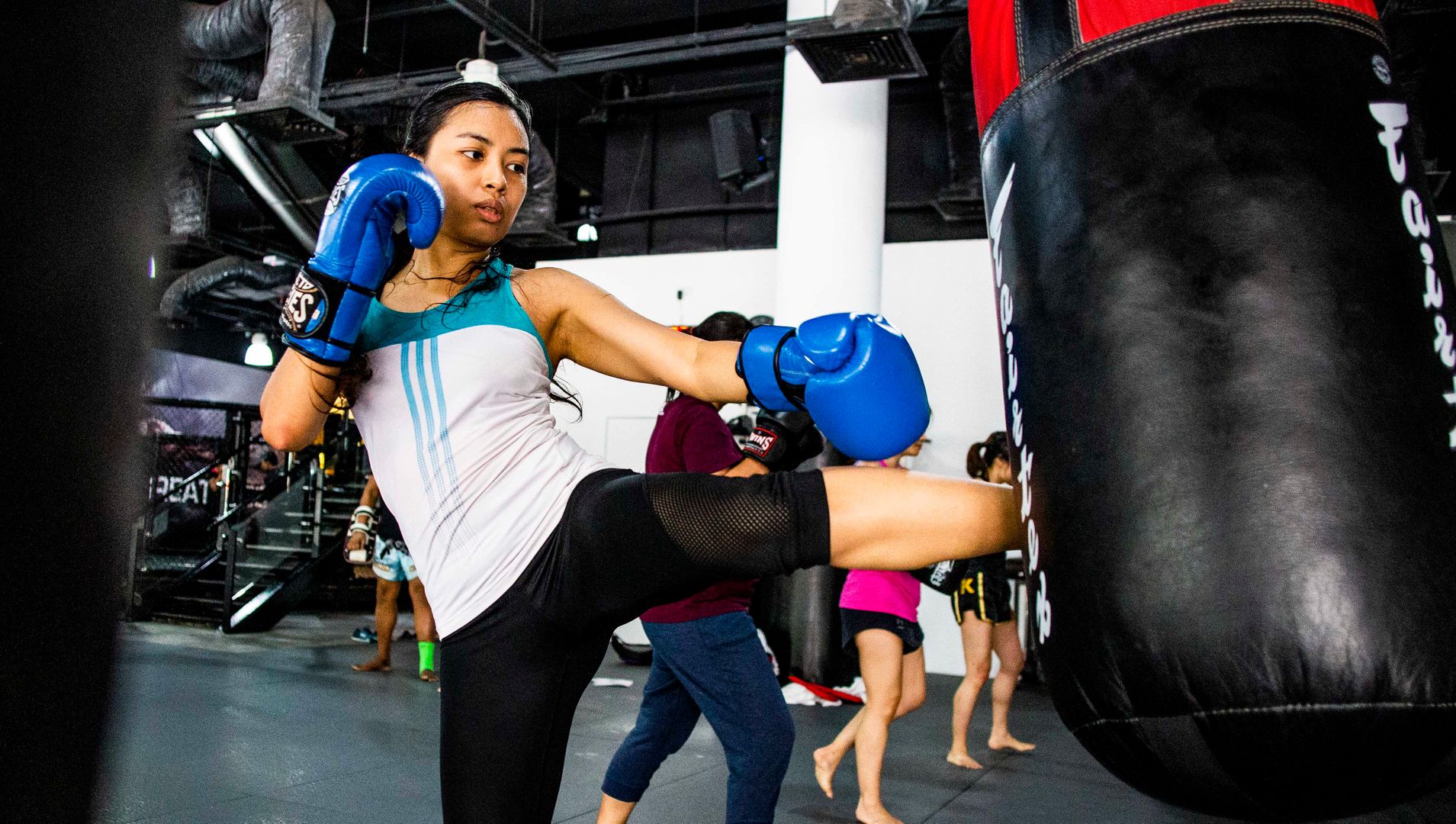 About a quarter of the people who set a New Year's resolution abandon it by the time the first week of the year is over. The beginning of any lifestyle change is often the hardest part, but there are simple things you can do to make it easier. It's a matter of understanding the things you love and coming up with compromises that allow you to reach your goals without having to give up everything you enjoy.
For example, if your goal is to eat healthier, deciding to cut out all the foods you love is almost certain to end up with you going back to your normal eating habits. Instead, come up with healthier meals and consume the foods you love in moderation.
4) Technology is your friend
If you are one of those people who long for the days VHS tapes were the norm, you are better off dealing with your aversion to technology. While it can be annoying to see everyone at a social gathering staring at their cell phones instead of interacting with one another, smartphones make life a lot easier for many people.
There are a countless number of apps that can help you keep track of your goals and progress. There are also many apps that take all the hard work out of reaching any fitness goals. Gone are the days people went around researching how to count calories. Just enter what you ate into an app, and it figures out how many calories were in the meal on its own.
Not sure if your blood pressure is higher than normal? Your phone can probably measure it and let you know what range you fall into. Want to keep track of your workouts? Apps on your phone can do that do!
5) Come up with a detailed plan
One of the main reasons why about a third of people who have a New Year's resolution abandon it by the start of February is because they do not have enough time to stick to the changes. This is the result of poor planning and not figuring out the amount of time and effort needed to reach the goals that have been set. Only set goals that require an amount of time that fits into your schedule.
For example, you are going to have a hard time reaching your fitness goals if you can't fit regular workouts into your schedule. A detailed plan ensures you can't use being too busy as an excuse to give up on your goals since you have already allocated certain time periods to work on them.
6) Don't be impatient
Most lifestyle changes take some time, so there is no need to be in a rush to reach your goals. Don't be overly focused on the end result. Make sure you have as much fun as possible during the journey. There will likely be some bumps on the road, but consistency, patience, and determination go a long way.
Do your homework when coming up with a plan, stick to it and you will eventually reach your goals.
7) Find similar minded people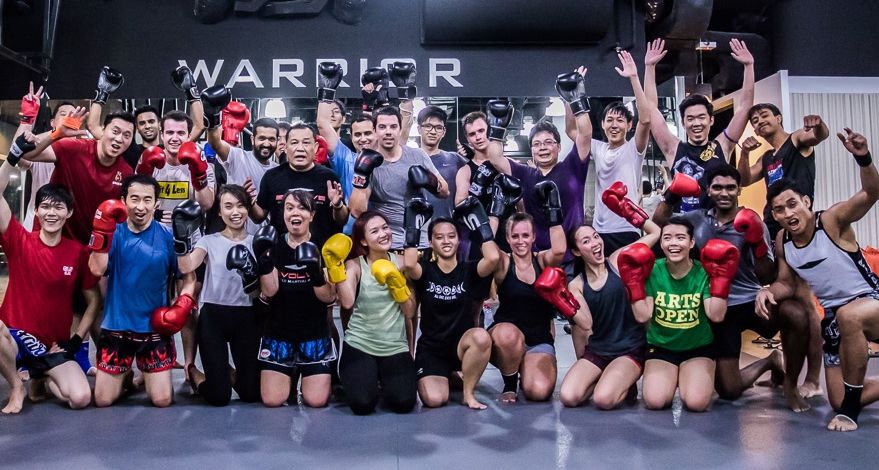 Being around people who are working toward similar goals makes it easier for you to stick to yours. For example, a person who wants to improve his/her personal fitness is more likely to stay committed to his/her goal if he/she opts for martial arts classes over working out on his/her own.
It's not just about martial arts classes providing a much more effective workout either. Having training partners who you enjoy working out with helps to keep you motivated. They serve as a support system that motivates you and pushes you to work hard when training.
Finding a group activity is particularly beneficial to those who have a hard time getting motivated.
8) Don't be too hard on yourself
There's no need to abandon your New Year's resolution when you have your first stutter step. If you ended up going to the bar the two nights you were supposed to work out last week, don't beat yourself up about it. Instead, use it as your motivation to do better moving forward.
Self-improvement is a lifelong journey and you should always look for things you can improve each New Year. If improving your personal fitness, confidence, ability to defend yourself or overall health is one of your New Year's resolutions, sign up for a complimentary trial class with World Champions at Evolve MMA!
Book your complimentary trial class with our World Champions below!
If you have any other questions regarding Evolve MMA and the programs we offer, you can get in touch with our membership executives at the following locations:
Evolve MMA (Far East Square)
26 China Street
Far East Square #01-01
Singapore 049568
Phone: (65) 6536 4525
Evolve MMA (Orchard Central)
181 Orchard Road
#06-01 Orchard Central
Singapore 238896
Phone: (65) 6536 4556
Evolve MMA (KINEX)
11 Tanjong Katong Road
#02-52 KINEX
Singapore 437157
Phone: (65) 6288 2293
Evolve MMA (PoMo Mall)
#03-11 PoMo Mall
1 Selegie Road
Singapore 188306
Phone: (65) 6337 0082