When Muay Thai legend Dejdamrong Sor Amnuaysirichoke from the Evolve Fight Team steps into the ONE Championship ring this Friday night, he will be looking for redemption against a former foe.
Representing the true values of martial arts, Dejdamrong wants to prove that losses are not real setbacks, but mere learning experiences that make you a better fighter and athlete.
On the main card of ONE: Call To Greatness, which takes place 22 February at the Singapore Indoor Stadium, Dejdamrong goes up against the Philippines' Jeremy "The Jaguar" Miado in a highly-anticipated rematch.
"Every bout is important. No matter what bout it is, I'm going to give a hundred percent to get the win," said Dejdamrong.
"With this being a rematch, it also has that added factor of wanting to do better than last time."
His first encounter with Miado didn't end well, as Dejdamrong suffered a heartbreaking loss. But the multiple-time Muay Thai World Champion didn't reach the pinnacle of martial arts by simply winning every bout he fought in.
Dejdamrong takes pride in his learning experiences above all, which allowed him to gain valuable insight into his strengths and weaknesses as a fighter. It's something that the veteran mentions as being extremely important in the development of every martial artist.
"You always learn a lot from fights. You learn what worked and what didn't. Oftentimes, it is hard to predict how a fight will go, and you only really know for sure once you're there," said Dejdamrong.
"I've learned from my mistakes in the first bout and will go in there smarter this time and fix my previous mistakes to come out with the victory."
"Kru Rong" is a 3-time Lumpinee Stadium Muay Thai World Champion, a Thailand National Champion, and Omnoi Stadium Muay Thai World Champion. He has wowed audiences all across the Land of a Thousand Smiles with his quick hands and lightning quick feet.
With over 25 years of competitive experience, Dejdamrong has amassed a stellar 282-65-3 during his time competing in Muay Thai.
But even after a tremendous Muay Thai career, Dejdamrong still sought new challenges.
"I wanted to conquer a new arena," said Dejdamrong.
"So when ONE Championship was established here in Singapore. I knew I wanted to be a part of it. The allure of competing against the world's best, showcasing my skills in front of millions of people, it's something that I wanted to pursue."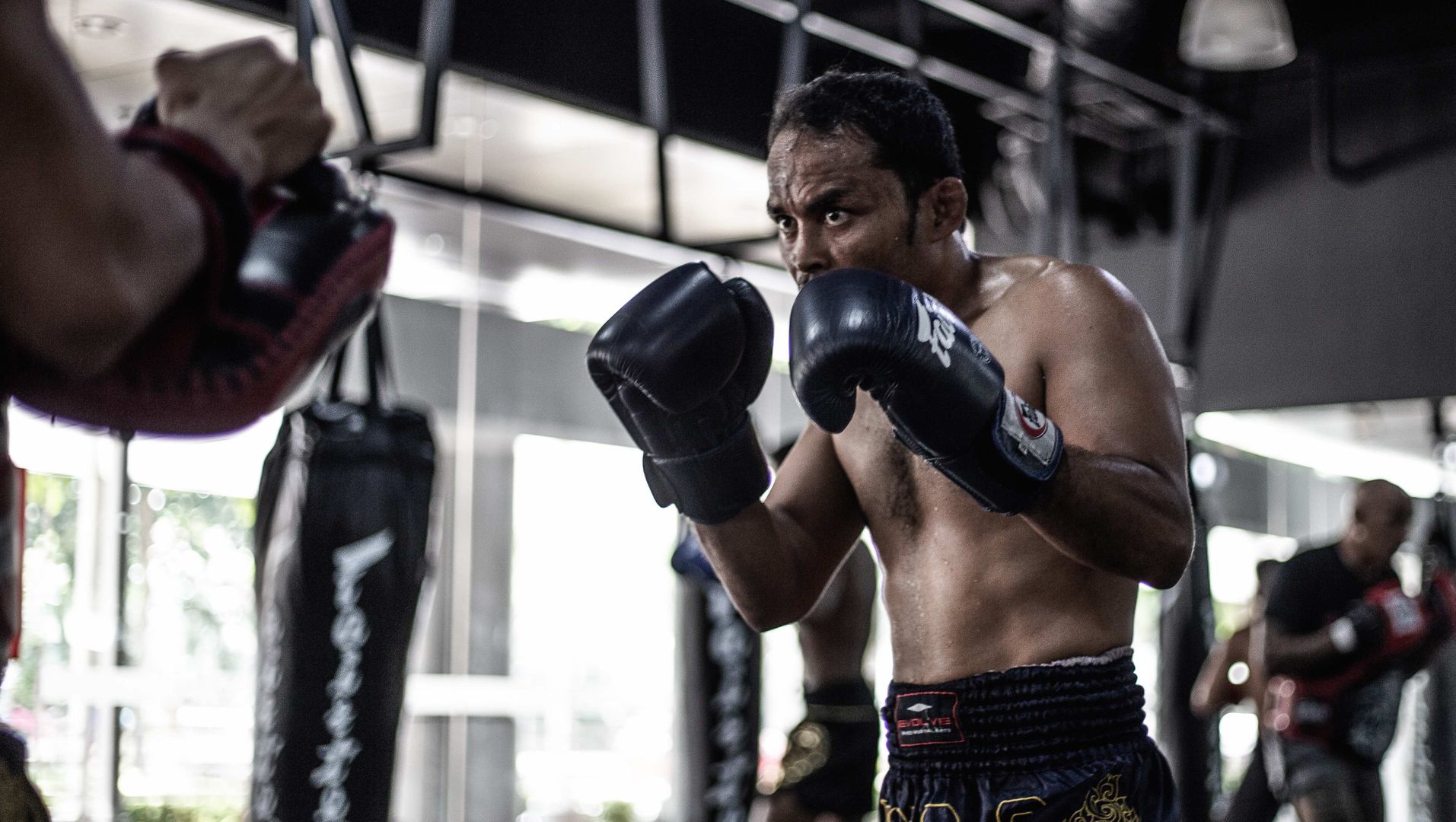 When he made the transition to mixed martial arts in June 2014, fans expected a lot from the living legend, and he certainly delivered. Dejdamrong won his first six bouts as a professional mixed martial artist, along the way capturing the ONE Strawweight World Title.
He became a force to be reckoned with, unstoppable like a freight train tearing through opponents while further building his legend. Not only did Dejdamrong showcase his elite striking skills, which he no doubt honed during his time as a Muay Thai fighter, but he also showed fans he could grapple too, earning a pair of victories by submission.
Dejdamrong became a true mixed martial artist in every sense of the word, and accomplished his goal of competing with the best in the world.
To say that Dejdamrong has had a colorful professional martial arts career thus far is an understatement. Yet despite his myriad of achievements and accolades, the 40-year-old veteran has just one thing on his mind, and that's redeeming himself by beating Miado this Friday night.
"Miado is tall and has good hands. I started mixed martial arts because it was a new challenge for me, so I enjoy facing someone like him," said Dejdamrong.
"I'm very excited to get back in the ring in front of my fans, teammates, and Evolve MMA students in Singapore. All the hard work of training is done, it's now time to compete."
Looking to make his legion of fans proud, Dejdamrong will climb into the ONE Championship ring at ONE: Call To Greatness searching for another victory, which will perhaps bring him closer to another shot at the ONE World Title.