The absolute best young grapplers came out to compete at the recently concluded Abu Dhabi World Youth Jiu-Jitsu Championship 2018. Held at the Mubadala Arena at Zayed Sports City, United Arab Emirates on the 22-23 April, the Abu Dhabi World Youth Jiu-Jitsu Championship 2018 brought out the brightest stars who took to the mats in search of medals and glory.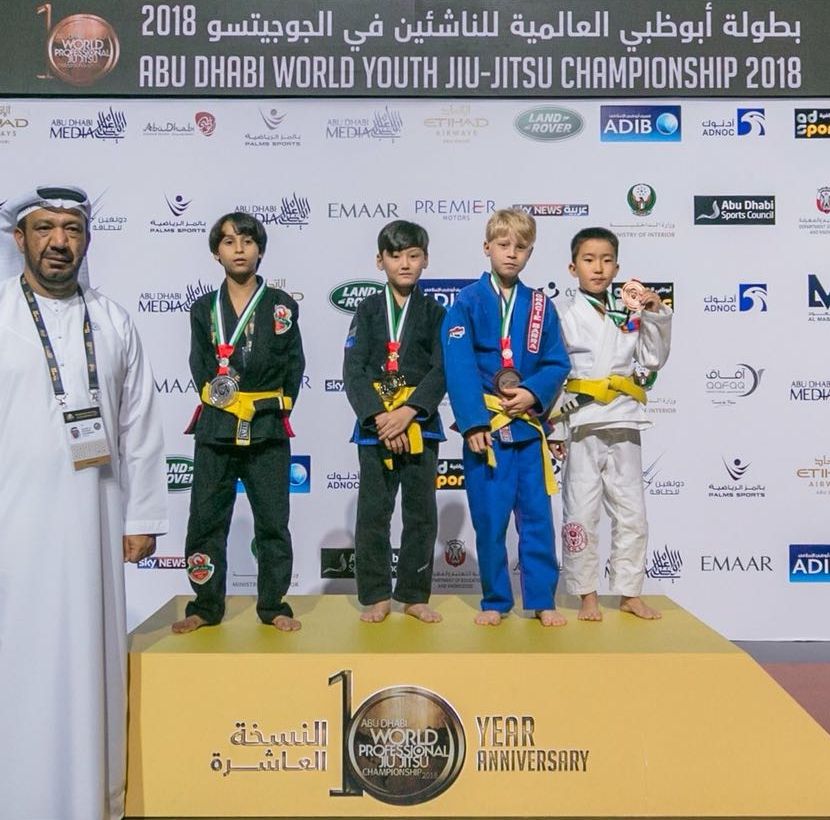 In the end, it was Evolve MMA that emerged as the #1 academy in South East Asia, tallying a total of five gold medals, two silver medals, and two bronze medals.
"It is an honor to be a part of this amzing event, guiding the youth in the sport of Brazilian Jiu-Jitsu and helping to ensure there is a bright future," said Brazilian Jiu-Jitsu World Championship Silver Medalist Almiro Barros, the Program Director of the Evolve Children's Program.
"I am very proud of all our children, and the hard work and dedication they have put in."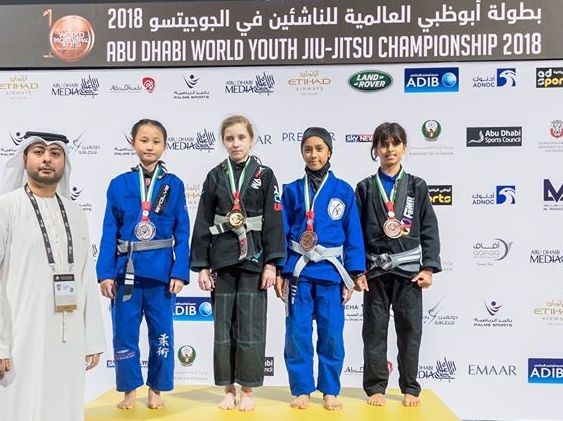 Open to all international players under 18 years of age, the Abu Dhabi World Youth Jiu-Jitsu Championship is one of the World's top BJJ competitions. Evolve MMA students took on competitors from all across the world, including countries such as Australia, United Kingdom, Russia, France, and Brazil, among others.
The UAE Jiu-Jitsu Federation (UAEJJF) was established in November 2012 as the official authority for Jiu-Jitsu in the UAE and is the annual organizer of the Abu Dhabi World Youth Jiu-Jitsu Championship.
The UAEJJF plays a major role in supporting and developing the sport of Jiu-Jitsu in the region, building a strong generation of athletes to excel both at the local and international levels. The UAEJJF's responsibilities include implementing policies that develop Jiu-Jitsu in collaboration with various entities, educational institutions, and other partners in order to advance the sport locally, regionally, and globally. It is one of the largest Jiu-Jitsu organizations in the world.
"Evolve MMA is proud to be represented here, and I am happy that we came out here to give it our all. I am super proud of our children and all who competed. They gave it their all and performed great," Barros added.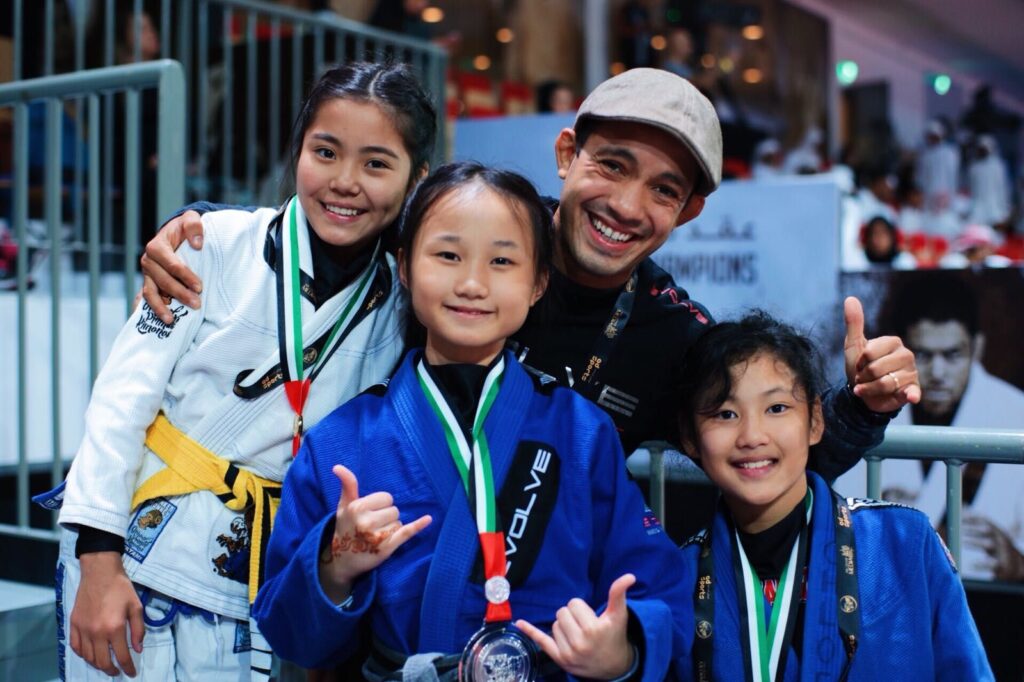 Taking home gold medals for Evolve MMA in the boy's division were Noah Lim, Danish Faiz Bin Khairulnizam, Cayden Teo, and Alem Mamesh, while Kamila Khalyksovet earned herself a gold medal in the girl's division.
Stephen Andrew Cartagena and Alisha Nasha Bte Danial Haris both bagged silver medals, while bronze medals were awarded to Chloe Vuu and Isaac Ng Yong Heng.
Evolve MMA, headquartered in Singapore, has long offered a complete martial arts training system for kids called the Little Samurai Children's Program — a 360-degree approach to a child's overall wellness. It is the only children's program in Singapore that is designed by a Harvard University graduate.
The classes aim to help build life skills for children through martial arts, teaching confidence, mental strength, discipline, and focus, in addition to a complete self-defense training course which helps to empower children with the knowledge and skills to combat childhood bullying.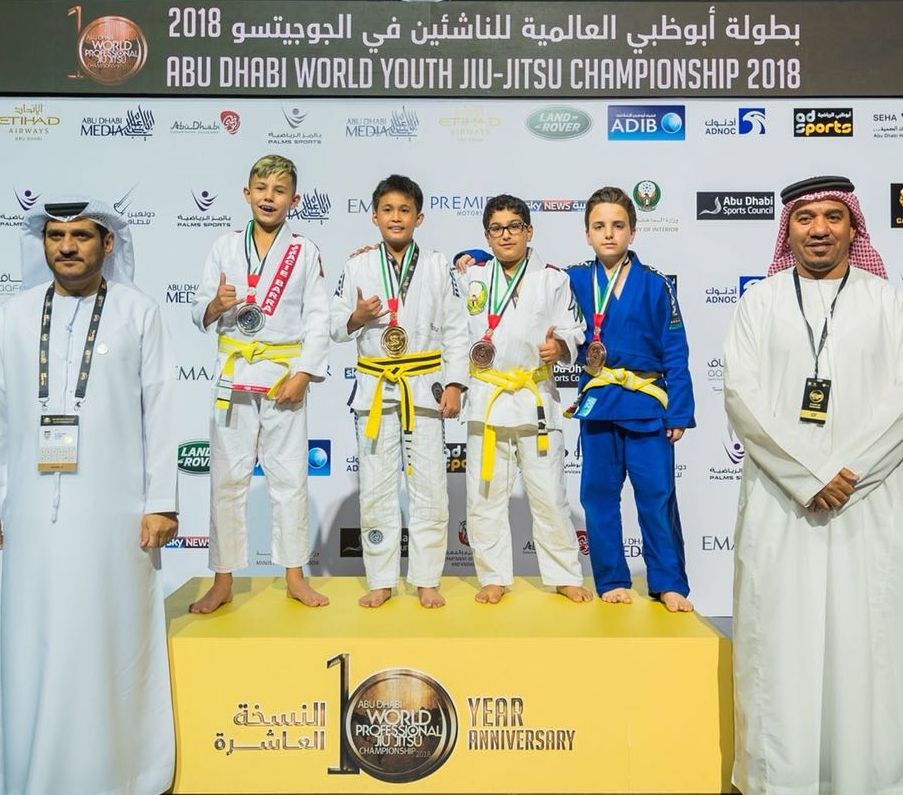 "The program at Evolve is growing a lot, and I am very fortunate to be able to help guide these kids down the right path and teach every principle martial arts as to offer," Barros said.
"I would like to congratulate our kids and all who helped out in this competition. Continue to work hard and learn all that you can from each other, and from your instructors, and we will continue to train hard and compete."
Congratulations to all the warriors who competed at the Abu Dhabi World Youth Jiu-Jitsu Championship 2018!