When you're on top of the world in your craft, there isn't much left to do. But sooner or later, the desire to face new challenges comes forth, and you find yourself in a completely new world, with unlimited obstacles to conquer.
For multiple-time Brazilian Jiu-Jitsu and Submissions Grappling World Champion Garry "The Lion Killer" Tonon from the Evolve Fight Team, his transition from BJJ to mixed martial arts has been both a new experience and an incredibly satisfying one.
Tonon made his cage debut last March when he faced Filipino prospect Richard Corminal. The American actively used his striking skills which he developed specifically for his transition to MMA, instead of using the grappling skills he is known to have. The result was a second-round technical knockout in Tonon's favor.
This time around, although he still feels nervous heading into his second fight, Tonon says fans can expect a better performance.
"I definitely feel the nerves, the anxiety, and jitters coming back to the cage for my second time. I know it will get a little bit easier every time, in terms of everything you experience leading up to a fight," said Tonon.
"The very first time, obviously everything was different so that was pretty rough. But every time I fight, I'll get a little more comfortable. I'm excited to get to that point where I'm just as comfortable fighting as I am in Jiu-Jitsu."
With fighting, of course, comes experience. Tonon is already considered the world over to be one of the best pure grapplers in martial arts. Chances are that if an opponent goes to the ground against him, they aren't getting back up and they're getting submitted easily.
One thing that Tonon says that has really improved this time around is his confidence, which he hopes will continue to rise with each experience in the cage.
"The confidence that I have going into Brazilian Jiu-Jitsu tournaments compared to the confidence I have coming into mixed martial arts is very different. The main reason for that is I've done Brazilian Jiu-Jitsu tournaments and matches hundreds of times, maybe professionally pretty close to a hundred times. When we talk about mixed martial arts, you have to remember I have no prior experience whatsoever," said Tonon.

"I think one thing that fans can expect from me this time is a little more confidence, more sense of direction."
At ONE: REIGN OF KINGS, Tonon will take on Rahul "The Kerala Krusher" Raju in a three-round lightweight contest.
Although fans were used to him rolling on the ground, spinning a web of grappling mastery around his opponents, he focused solely on featuring his striking skills in his first bout. This time around, however, he plans to showcase a more well-rounded mix of striking and grappling.
"I think you might see more of my grappling skills this time around. I've been playing with a bunch of different strategies that incorporate grappling into my shoot boxing and I think you may see it a little more," said Tonon.
"With striking, I have a little bit more of an idea what I'm doing, to say the least. I've been studying specific strategies now, instead of just studying skills, whereas before I had to work on very basic things like distancing from my opponent, learning how to set up a takedown, and now I have some more strategies that I have built around the skills that I have now.
"There are specific punches that I throw better than others, and specific styles that work well for me — people that I've watched who have contributed to that style."
"I definitely want to get more experience on my feet, I probably plan to stay more on my feet and playing in that position, getting more time just trying to soak in all that experience. But it's definitely possible you could see me finish with a submission."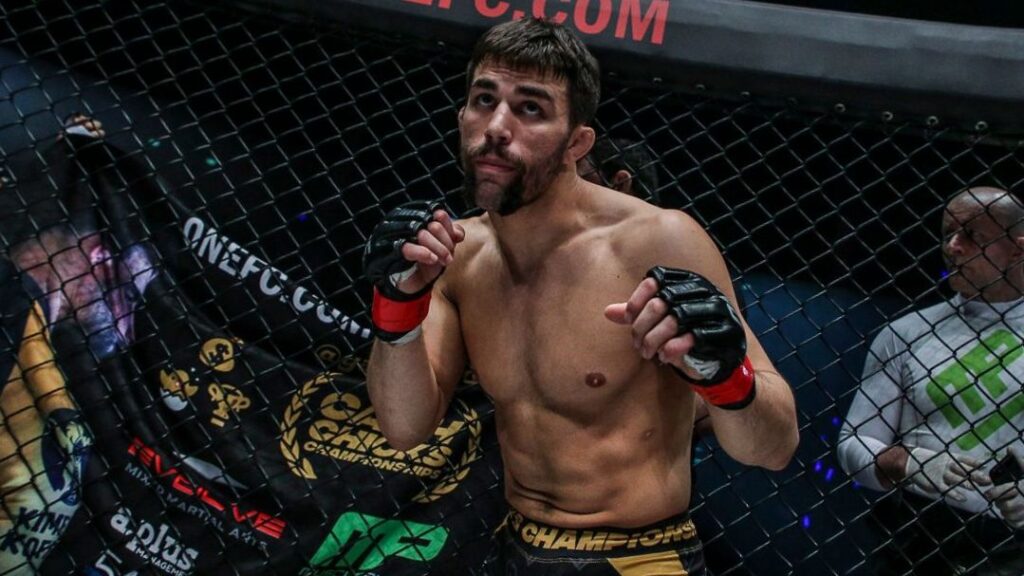 Though "The Lion Killer" is but a young cub entering just his second of what could be many mixed martial arts bouts in a very promising career, he already has an idea of what he wants to have achieved when it's all said and done.
Plain and simple, he wants to be one of the best to ever step foot inside the cage.
"The end goal for my MMA career, I don't necessarily see it as one thing, but I'd like to just be one of the greatest mixed martial artists of all time. There are always new guys coming in and I'm sure no matter how well I do, there's going to be someone who does better than I ever did," said Tonon.
"But that's really my job, it's to try to be as good as I possibly can with this. I don't think I would go into something like mixed martial arts if I wasn't interested in being the best at it. It's too high of a risk to get involved in something like this and not try to make it, not try to pull out all the stops, and really try to be the best you can possibly be. That's my goal."