Evolve Daily introduces a new series called, "Gyms Around The World!" With this new series, we will introduce you to the world's top martial arts schools in every country.
It doesn't matter whether you have a desire to step into the ring and compete, if you wish to lose 5kg, or if you just need to de-stress after a long day at work. The Griphouse is the place to be. With a culture where everyone is there to help each other get better, you'll feel right at home with like-minded individuals who are on the same journey as you: to become your best self possible!
Today, Evolve Daily speaks to Guy Ramsay, owner and coach of The Griphouse, which is home to the Dinky Ninjas Fight Team, as well as UFC Superstars JoJo Calderwood and Robert Whiteford.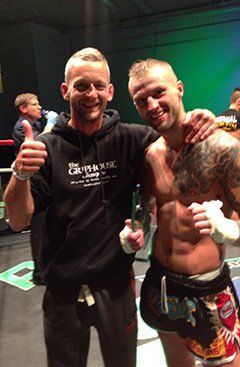 How did you get involved in martial arts?
As a young teenager, I couldn't get enough of Bruce Lee, Monkey, and the Water Margin – the physicality coupled with philosophy was something I had never encountered before in regular sport. So I found a karate club in my neighborhood and began a (so far) 30-year journey.
What's your favorite thing about martial arts?
They are very inclusive, everybody can get something out of training, regardless of their motivation for training, their size, or their background.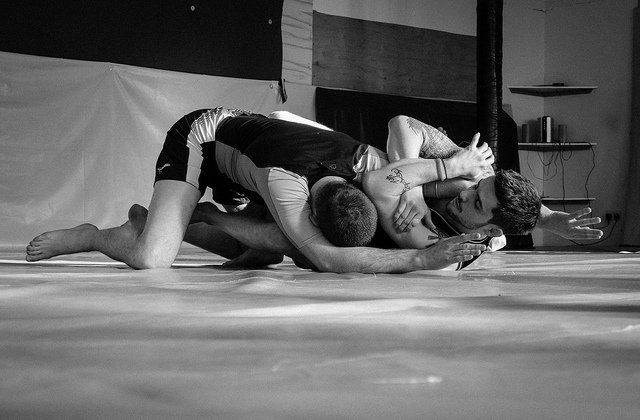 What's the biggest challenge you've faced in your martial arts career?
Understanding and dealing with team dynamics when fighters are highly individual, and strongly ego driven – these are traits you have to possess in order to be a competitive athlete. I know I've made some fairly serious errors along the way in how I've dealt with issues with the fight team. Mistakes are like losses though; we learn and grow from them.
What do you consider your biggest martial arts accomplishment?
Ha, keeping a gym open for 10 years without going crazy.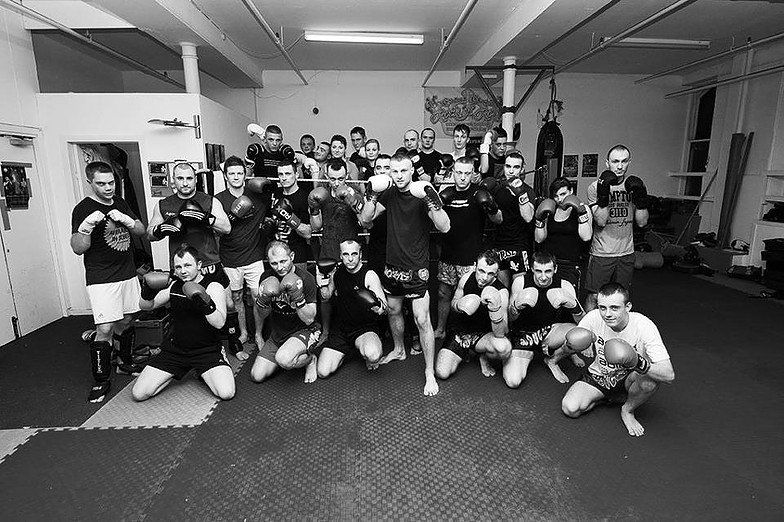 What do you believe are the main benefits of training martial arts?
Aside from the physical stuff, I see people in high pressure jobs – ambulance drivers, pediatric surgeons, police, marines, who tell me they cope with their jobs because of the outlet for stress that martial arts training gives them. The ability of a sport to engage somebody so fully that they can switch off from 'real life' or mental health worries cannot be underestimated.
When and why did you start The Griphouse?
Oct 2005. Myself and Paul (McVeigh) – Maverick MMA champ and now BJJ black belt – realized that without full-time facilities, we were going to be outgunned by opponents who had access to full time training. We were moving between sport centers, scout halls, gangland boxing gyms, and back gardens, trying to do our fight prep.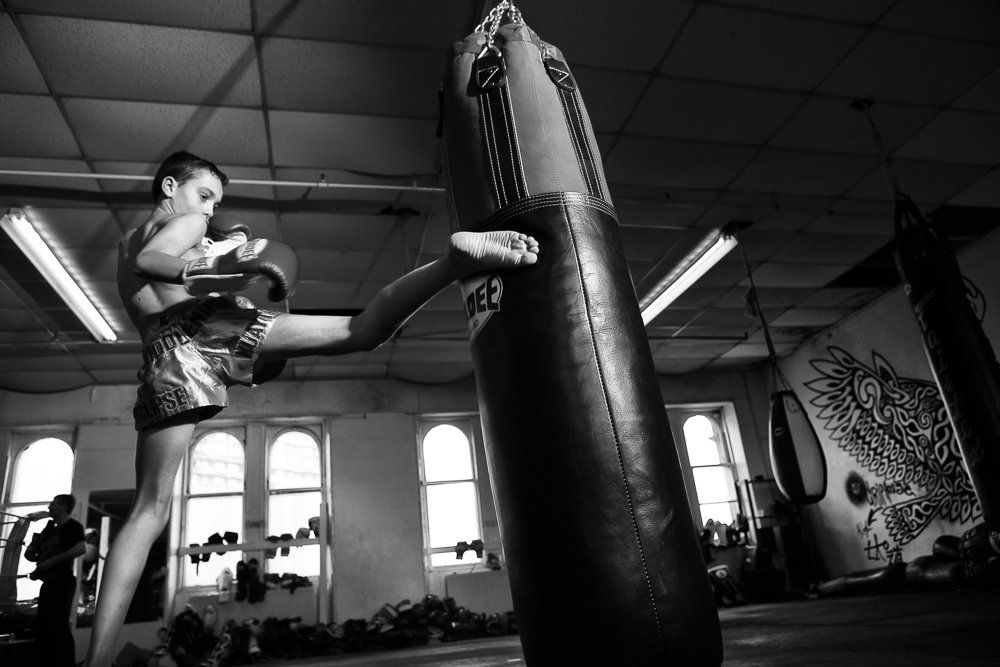 What's your favorite thing about running a martial arts gym?
Strangely enough, nothing to do with martial arts – I saw something really cool last week – after grafting really hard for an hour, 4 of our junior fighters sat down by ringside and did their school homework as the adults were throwing each other around. Little things like that make me very proud of the atmosphere within the gym.
What's the hardest part about running a martial arts gym?
That if I screw it up, I'm going to have to get a real job. There is no 'hardest part' – I chose this life, I have no interest in being rich (in monetary terms), I'm surrounded by motivated people trying to be better versions of themselves every single day… If I see things as 'hard' then I need to reassess what I'm doing and why.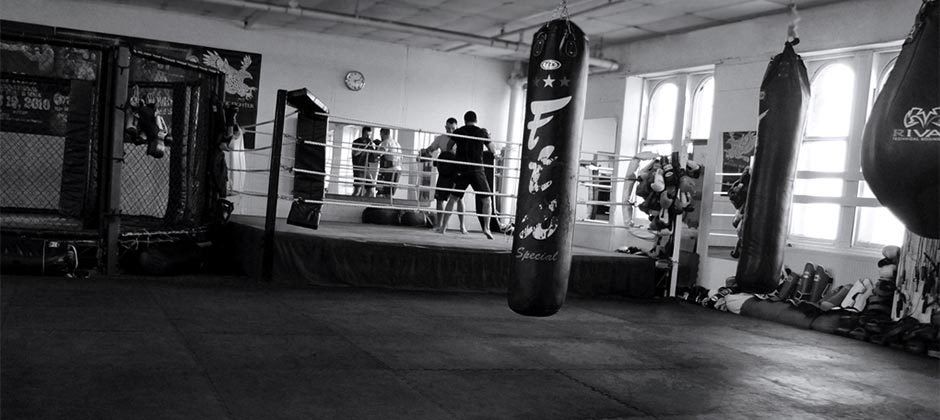 What are you most proud of about The Griphouse?
I guess people would expect the answer to be about getting two athletes into the UFC, or training three Muay Thai world champions… But I'm most proud that the gym has become a second home/sanctuary for some of the finest people – with all sorts of craziness, demons, pasts – who unite to do the one thing that helps them make sense of the world, and they're doing it through martial arts.
What advice would you give to someone beginning their martial arts journey?
Coaches. It's all about the coaches. The style doesn't matter. If you feel that you can learn in the environment the coach creates, be there. Ask questions, do some research. And always remember that you can never ever get enough basics.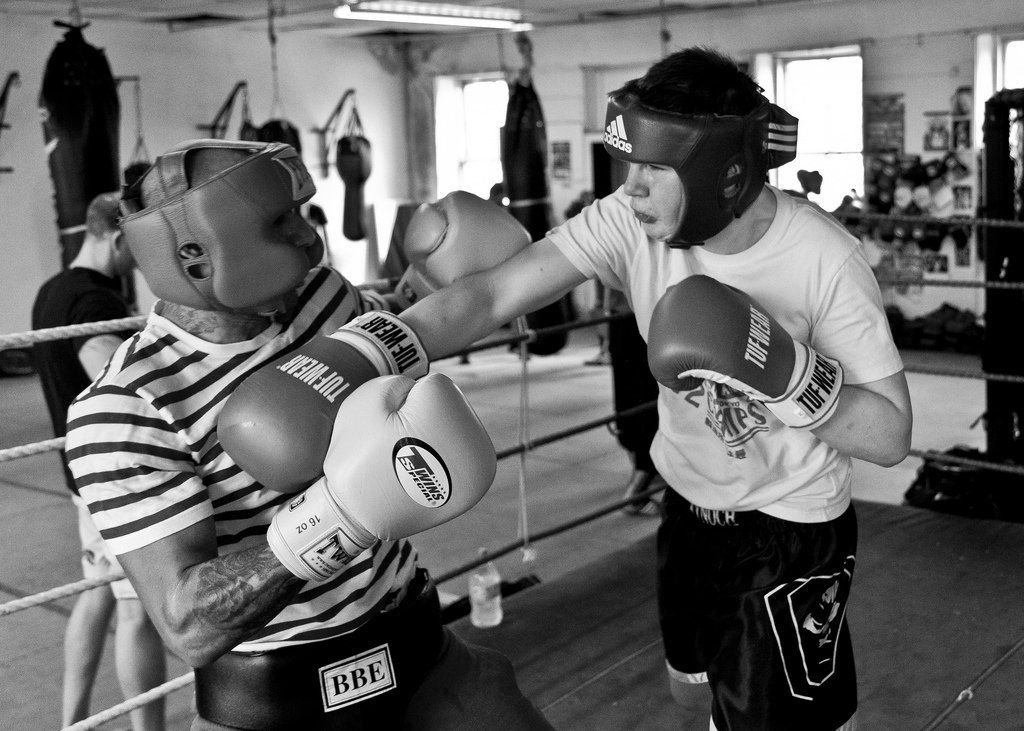 Who are some martial artists you admire?
Tameo Mizuno (Shorinji Kempo), Paul Harrison (Tei Karate), Paul McVeigh, James Doolan, Andre Manaart (Mejiro), Samkor… And my two favorite female martial artists – Hilary Mack (Muay Thai World Champ) and Jo Calderwood (Muay Thai World Champ)
How does your philosophy for martial arts differ from those of other instructors/coaches?
I'm not sure it does! The one thing I've always tried to hold on to is this – if you see the student coming through the door as a dollar sign rather than as a human being, it's time to find something else to do, because you've lost the love of coaching.