Evolve Daily introduces a new series called, "Gyms Around The World!" With this new series, we will introduce you to the world's top martial arts schools in every country.
Are you having difficulty sticking to a workout schedule because you get bored at the gym? Well, it doesn't have to be this way! Westside MMA offers a variety of exciting martial arts classes which would not only equip you with self-defense skills, but also be a fun way to get in shape!
What's more, Westside has a family-oriented approach, making it a safe environment meant for the whole family – with its kids and womens classes. So why not bond with the whole family over martial arts!
Today, Evolve Daily speaks to Stuart Grant, director and head coach of Westside MMA.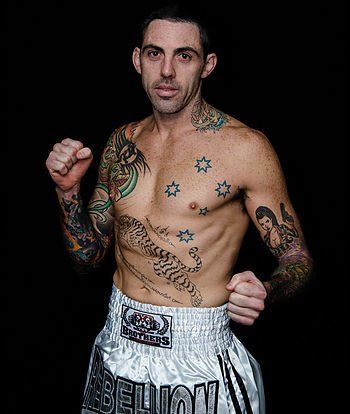 How did you get involved in martial arts?
My interest in martial arts started during the 80's when I was about 7 years old. TV was the biggest influencing factor, back when Chuck Norris movies were popular. There was only one martial arts club in the small town I lived in, so it was easy to choose the gym to train in.
What's your favorite thing about martial arts?
I think my favorite part about martial arts is that anyone can participate and benefit from training. Everyone has limitations to some degree. However, martial arts allows people to work within their limitations and still achieve outstanding physical and mental results.
What's the biggest challenge you've faced in your martial arts career?
I think the biggest challenge I have faced would have to be the early days of starting Westside MMA. I began teaching in a local scout hall with very limited advertising and promotion. There were days where I would have only one person, or nobody, turn up to class. I think being able to realize that there was a much greater purpose than those times when nobody showed up was the most challenging time I have encountered.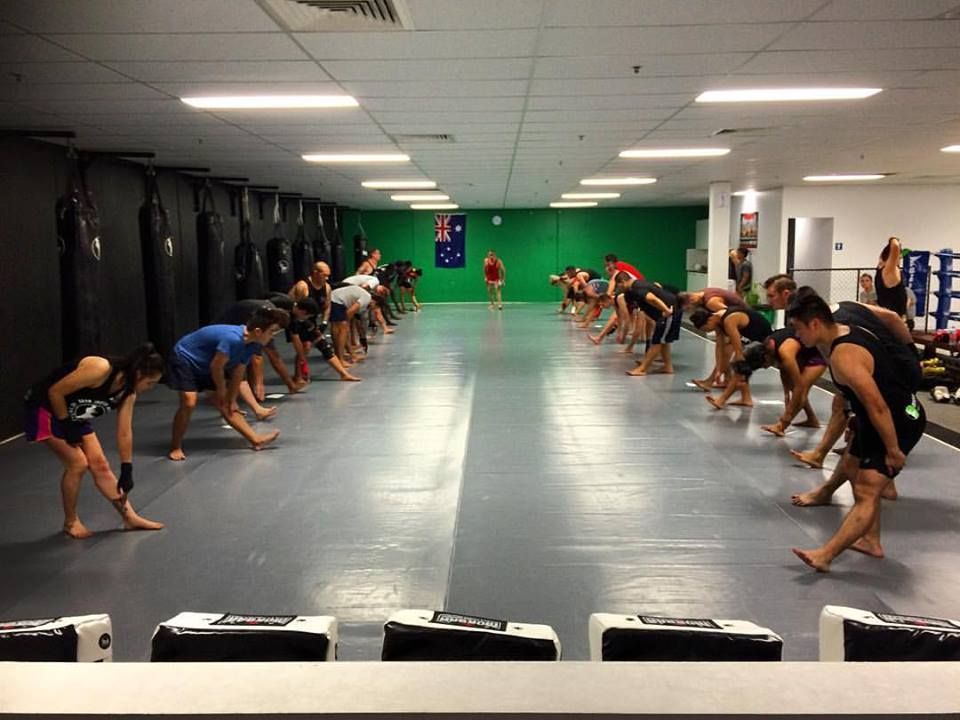 What do you consider your biggest martial arts accomplishment?
I would have to say my greatest accomplishment is being able to change thousands of lives. Building a dream and working to have a positive impact on so many lives is a priceless reward.
What do you believe are the main benefits of training martial arts?
I believe there are two main benefits. Physical health and fitness, as well as mental health. From these two elements there are many other benefits, but I think speaking broadly, most things could be attributed to one of these two areas.
When and why did you start Westside MMA?
I started Westside MMA in 2009. Growing up, I had 2 aspirations in life: to serve in the Royal Australian Navy, and to run my own martial arts gym. In 2009, when I knew I was discharging from the RAN, I made the choice to work towards my second life aspiration. I have always thrived on helping and teaching people. As I know how positive martial arts can be for people, I wanted to be able to provide the opportunity for others to experience these benefits.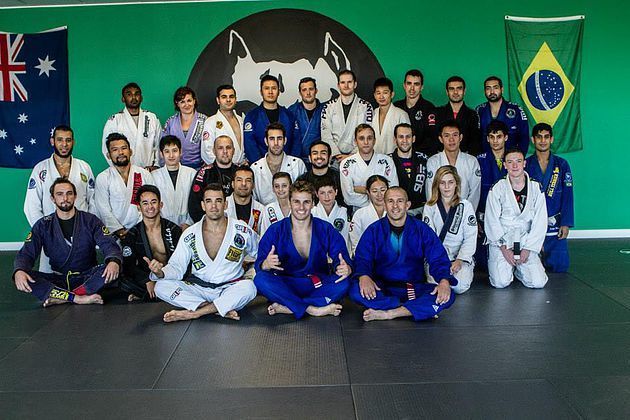 What's your favorite thing about running a martial arts gym?
I would have to say watching the kids grow up with martial arts. We have seen kids come into the gym and literally grow up inside the gym. Seeing them develop into young men and women, possessing the virtues that we strive to promote, is probably the most rewarding part of this job.
What's the hardest part about running a martial arts gym?
The hardest part would have to be staying ahead of the game. I always work to keep Westside MMA at the leading edge of our industry, and that requires a lot of work behind the scenes. Marketing, promotion, new programs and initiatives etc. Maintaining all of those things require constant focus.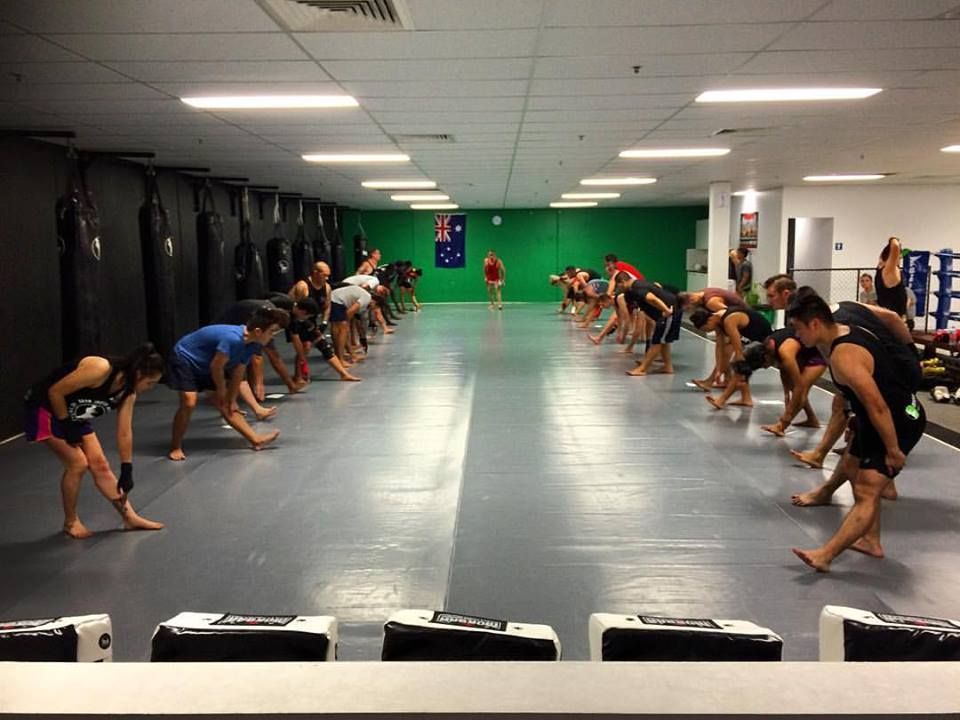 What are you most proud of about Westside MMA?
The community that we have developed is something special. Being able to provide an environment such as ours, in an industry that even today still has some negative stigma attached to it, is testament to the values held by and promoted by all of our staff. As with any form of influence, it all begins at the top. We have amazing staff with outstanding virtues so the environment that this creates is an encouraging and positive environment for the whole family.
What advice would you give to someone beginning their martial arts journey?
Don't be afraid, embrace the challenges ahead of you, ask questions, and of course, have fun!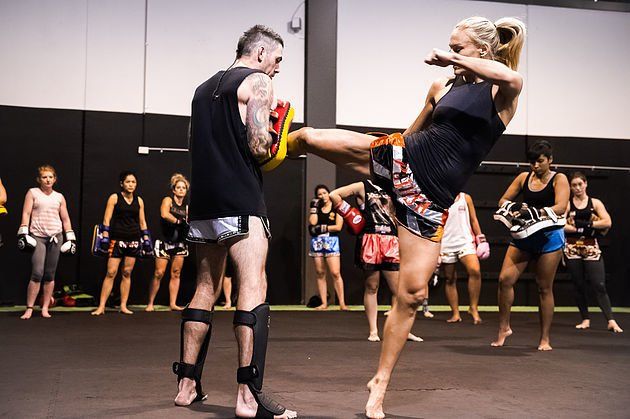 Who are some martial artists you admire?
Where do I start? I guess the ones who have most shaped my own martial arts development would be Kru Yodtong, for all of the amazing work he did for Muay Thai, and the continuing effect his legacy has on Muay Thai the world over. The Gracie family is also a group that I admire. Both of these groups, Sityodtong and the Gracies, have been able to express their philosophies to the world by being brave, bold and adventurous.
How does your philosophy for martial arts differ from those of other instructors/coaches?
In all honesty, I don't think many martial artists would have different philosophies. We may prioritize things a little differently but at the end of the day we all have very similar drive and motivations for the industry we are in.