There are many people out there who find reasons to avoid improving themselves, especially when it comes to martial arts. Some convince themselves they are too old, some tell themselves they are too out of shape, while others feel martial arts is something that's best left to the professionals.
The reality is that none of these things are true.
Martial arts training comes with many benefits. Some of these include: becoming more disciplined, improved focus, improved problem-solving skills, improved fitness levels, improved social skills, becoming more confident, and lower stress levels.
Dr. Carol Tang decided to give martial arts training a try at the age of 48, and two years later, she's still going strong. She says it's one of the best decisions she's ever made.
"You know, I always joke with the other students that I represent the senior citizens at the gym," Carol jokingly explains. "And I say it proudly because I never thought I would last until 50 years old still doing Muay Thai. When I was 48, I made a decision to try Muay Thai. After about two years, I really enjoy it. I had been watching through the glass panels of Evolve at Orchard Central, for about a year. I had a lot of reservations about joining because I was already 48. And I thought, 'maybe I should try Evolve.' So I went down for a 30-minute trial session, and after that, I said, 'just do it!'"
Anyone who gives martial arts classes a try will reap these rewards. These things don't just make you a better human being, it also pays dividends in your personal and professional life. Coming up with reasons not to start a martial arts program, is not the right way to improve yourself.
Of course, the quality of the gym you decide to train with is also a factor. Fortunately, most gyms have a strict moral code, so the training environment is one anyone can feel comfortable in.
"For me as a person, I think I value Evolve and the instructors," Carol adds. "They have certain values that are similar to mine. And that is integrity. Evolve's name is synonymous with World Champion trainers. After joining Evolve, I have become more consistent. It has improved my stamina a great deal, I'm no longer tired when I climb a flight of stairs, so that helped me physically. My time management skills have improved."
Carol had her share of struggles when she started training Muay Thai, but her instructors were patient with her. She appreciated all the time they've invested in her.
"I would be the sort that if the instructors said 'right block,' I would do a left," Carol explains. "The Orchard Central instructors have been very patient with me, and I really appreciate that."
When she's not firing high kicks at pads, Carol works at the National Neuroscience Institute as a Senior Principal Investigator and the Head of the Neuro-Oncology Research Program.
"I work in the capacity of a supervisor for laboratory research, as well as coordinating certain aspects of our work that has the aim of improving patients' survival outcome," Carol explains. "Integrity is very important in research. We have to know that the data is reliable and it has been honestly acquired. You have to be very disciplined, having passion for your work. I am a believer that when you love what you do, you will do it well. And when your motivation comes from within, you will train even if your favorite buddy isn't around."
Nowadays, most people have very busy schedules, and that can make finding time for hobbies like Muay Thai training difficult. Carol is no exception, but, fortunately for her, Evolve MMA has classes going on throughout the day so there's always a class for her to attend whenever she has time to train. That makes it a lot easier for her to fit her training into her busy schedule.
"The other thing that attracted me was the availability of different classes throughout the day," Carol explains. "The timing is very tough because of my long hours at work. And that's great because you have such a great choice. You don't have to stop your training if your work schedule changes. I've seen how Evolve's team of people changed for the better. When you have set a culture, where people know that they will be appreciated and grown, I think that will be sustainable in the long run."
Carol is particularly thankful for the instructors at Evolve MMA, she credits them for her growth as a martial artist, and she looks forward to what the future holds.
"I hope that in the time to come, I will observe as well as learn from many more instructors at Evolve MMA," Carol continues. "Martial arts gave me reassurance that what I value in life, especially human interactions, can be driven by a moral compass that we all should have. And that respect for others, being kind to people. If you learn to motivate them and grow them, you will have a team of people who will be on autopilot mode because they will be so inspired and motivated to follow what they believe is also helping them."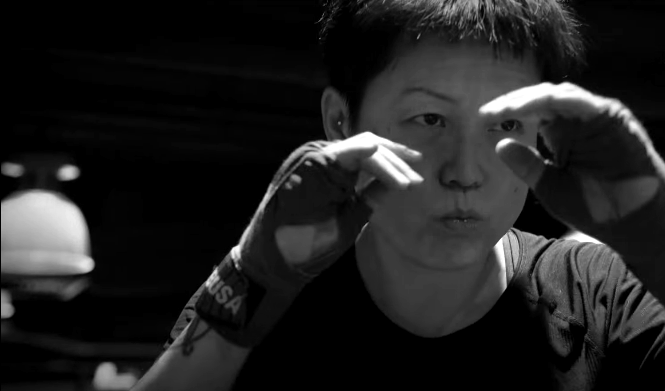 Everyone can enjoy the many benefits that come with training martial arts. It starts with you making a commitment to improving yourself and sticking to the training when it gets tough. At the end of the day, you will be proud of all your accomplishments.
Give martial arts training a try and schedule a complimentary introductory class at Evolve MMA. Your decision will make you more confident, disciplined, level-headed, healthier, and happier.
Book your complimentary trial class with our World Champions below!
If you have any other questions regarding Evolve MMA and the programs we offer, you can get in touch with our membership executives at the following locations:
Evolve MMA (Far East Square)
26 China Street
Far East Square #01-01
Singapore 049568
Phone: (65) 6536 4525
Evolve MMA (Orchard Central)
181 Orchard Road
#06-01 Orchard Central
Singapore 238896
Phone: (65) 6536 4556
Evolve MMA (ONE KM)
11 Tanjong Katong Road
#02-52 ONE KM
Singapore 437157
Phone: (65) 6288 2293
Evolve MMA (PoMo Mall)
1 Selegie Road
#03-11 PoMo Mall
Singapore 188306
Phone: (65) 6337 0082