Most of us want to live a full, healthy life, with a great body to show for it. In reality, many of us live the exact opposite of this aspiration. We work long hours and head home at the end of the day. By the time we walk through the door, exhausted, we barely have enough energy to order takeout and decompress in front of a screen.
After a while, the effects of this type of lifestyle begin to take a toll. We start to put on weight, slowly but surely. We start to feel 'stuck' as if the psyche runs out of breath whenever it makes the smallest effort.
At this point, a person may decide to take up jogging or pay for a gym membership, but these efforts tend to last a short while. Most people lose their passion and gradually put fitness on the back burner. This is a story as old as modern history. It often ends with the protagonist losing interest in their latest fitness effort.
Jamie Marcelo has a similar story, but his has a far more inspiring ending.
Meet Jamie
Jamie Marcelo is a video editor and an avid gamer. Both these things are his life's passions, but both these things require Jamie to spend long hours seated in front of a screen. Video editing is intense, and it uses up a lot of the mind's resources. Remaining seated for long hours also drains the body of energy, despite the fact that a desk job is not that physically demanding.
After a hard day's work, Jamie would go home and unwind by playing video games. He would eat food that only takes a minute to prepare or order. The gaming sessions would keep him up late, which would cause him to wake up late, only to go to work and start the whole cycle again. In the end, the less than great diet, the long hours of sitting, and disruptive sleeping patterns took a toll.
Jamie started to put on weight, despite the fact that he would make an effort to jog for an hour every night.
When Workouts Won't Work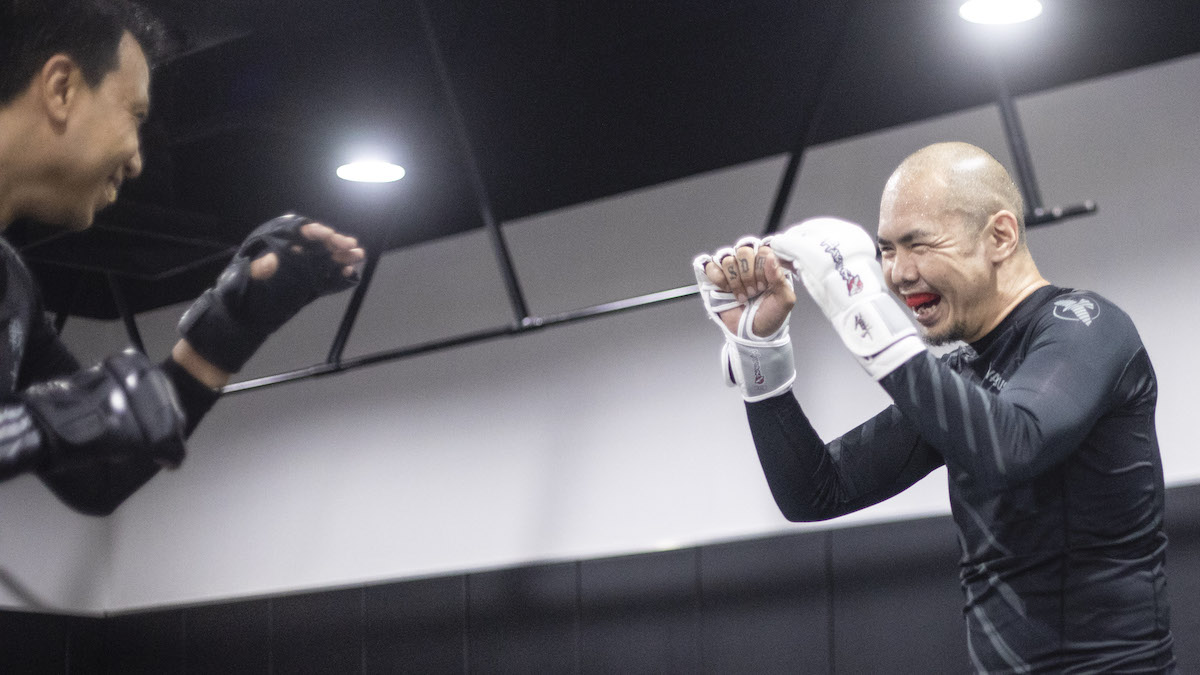 Jamie has one very admirable trait: He tries, and he tries, and he keeps trying. He tried to jog every day, but he seemed to burn fewer calories than he consumed. He tried weights, cycling, and, at some point, he even hired a personal trainer to help him shed the pounds. Nothing worked.
This is the story of many people currently dealing with their own fitness struggle. For a while, Jamie would enjoy small signs of progress as he stuck to a workout for a while. Then the passion would fade, the workouts would become erratic, and the weight would return. After a while, Jamie would give weight loss another shot, and the cycle would repeat itself.
Jamie's fitness efforts were slowed down by two common drawbacks. The first is boredom, where a fitness routine becomes uninspiring. Jamie could not run without a high-energy playlist. Sometimes, even the most immersive playlist was not enough.
The second and most frustrating drawback is ineffective workouts. Having little to show for the sacrifice of sticking to a fitness regimen can be frustrating enough to make a person quit.
This was Jamie's fitness struggle, until he tried something new.
Turning It Around With Martial Arts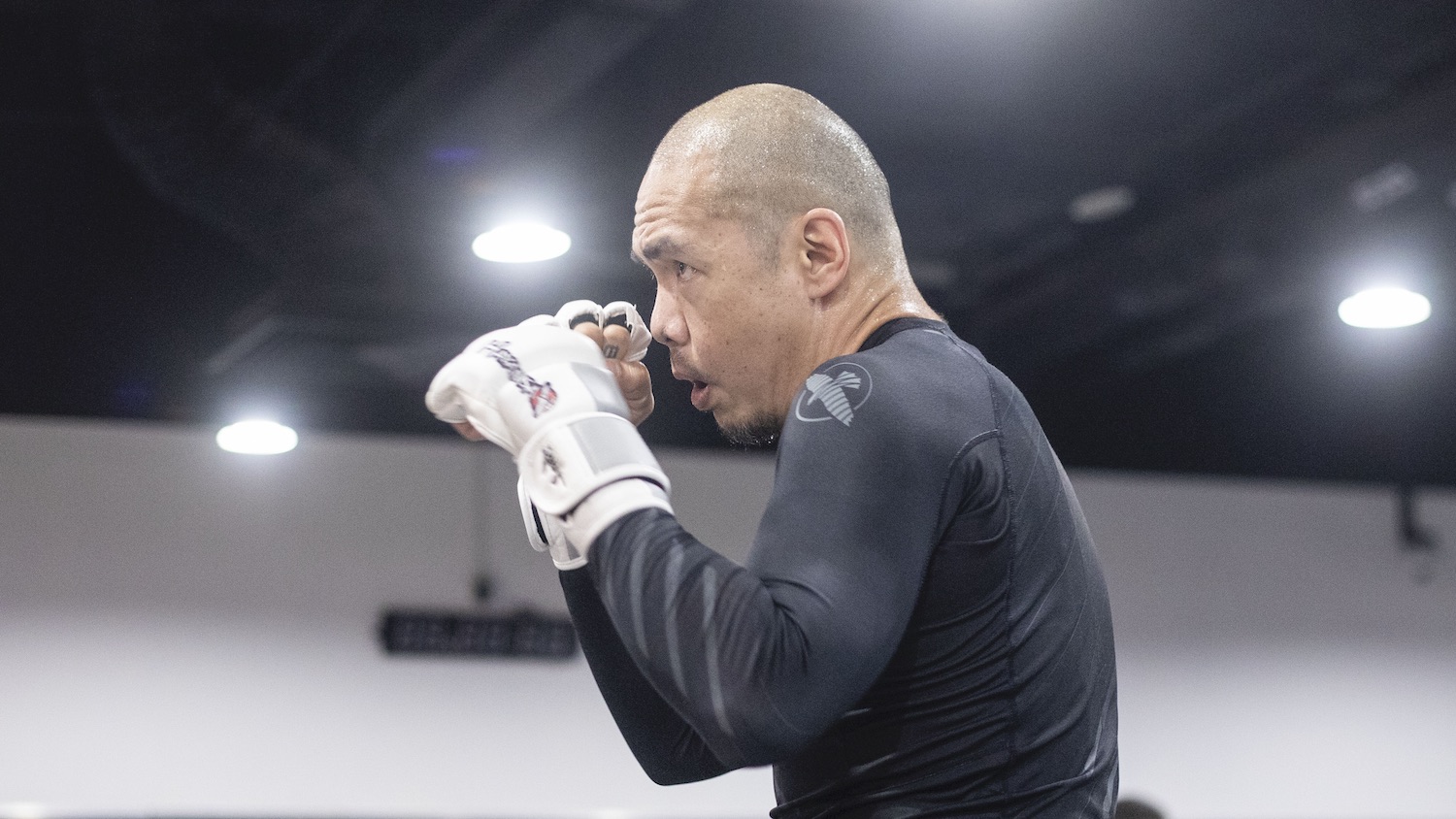 As he went about his life, Jamie would often walk right past Evolve MMA. He would see people training inside and think, "That looks amazing. If only I were younger and if only I weighed less, then I would try that." That was four years ago when Jamie was 42 years old. One day, he worked up the courage to give a boxing class a try.
He took a trial class, and after the first couple minutes, he was completely out of breath. He loved every second of those two minutes, though. That was when Jamie decided to take up martial arts.
When he started to train, Jamie weighed between 85 and 90 kilos. He could not walk up two flights of stairs without getting completely winded. Slowly, he started learning and perfecting different techniques. The practice alone burned fat and calories at a brisk pace. Today, Jamie can run up and down a flight of stairs five times without breaking a sweat.
Martial Arts Works Every Muscle In Every Part Of Your Body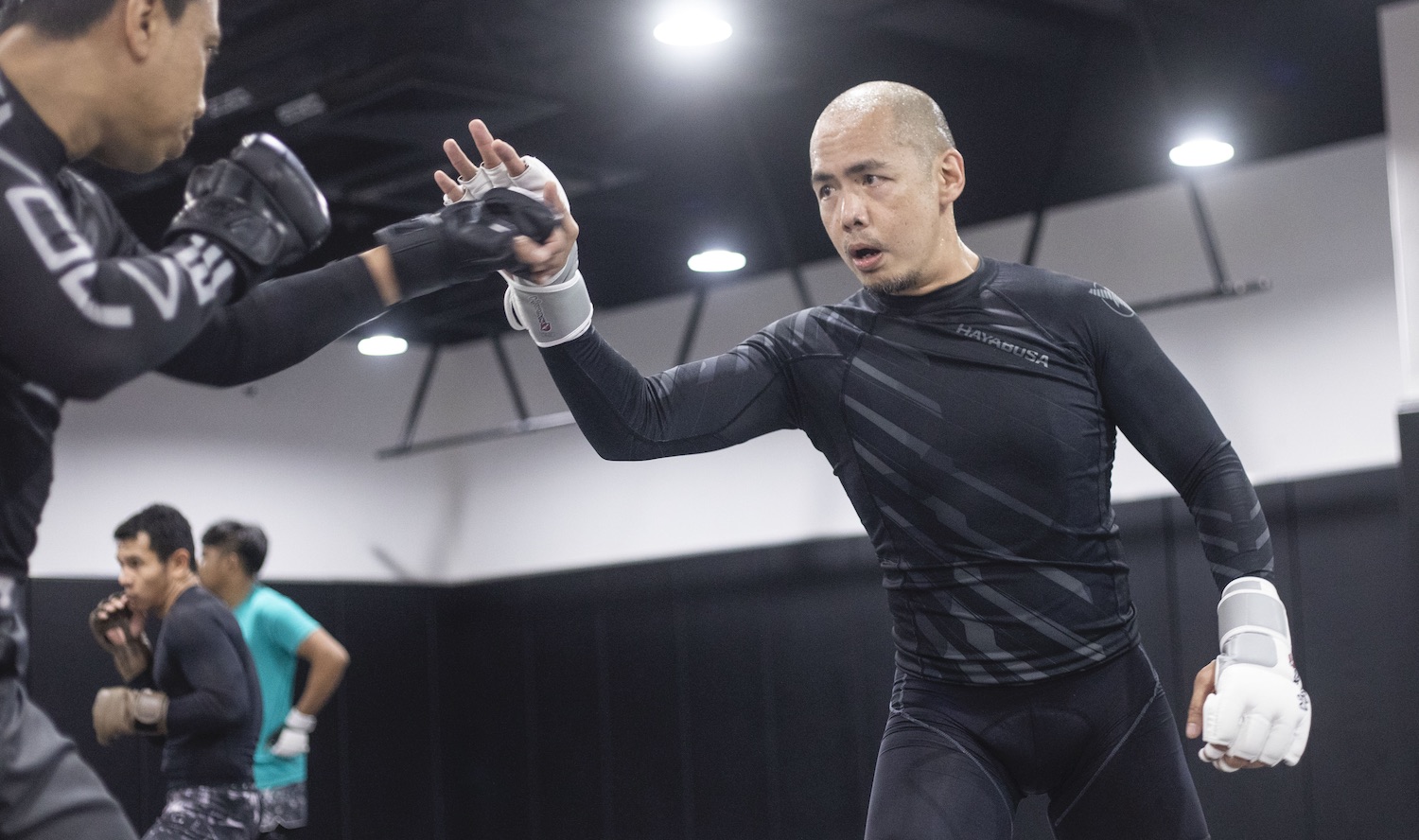 An effective fitness regimen kills many birds with one stone. The martial arts of Muay Thai, Brazilian Jiu-Jitsu, and boxing that Jamie trains happen to be just that. Should you take up this martial art, you will have to practice. As you learn how to throw different kinds of techniques, you will strengthen each muscle in your torso and get a brisk cardio workout as well. In Muay Thai, as you learn to use your legs to kick and block, you will work your core, your lower body, and get a great cardio workout. In BJJ, as you learn how to maneuver your body on the mat to perform the techniques, you will get a full-body workout.
Your workouts will become even more intense if you choose to spar with your training partners. Martial arts will captivate you as you learn more techniques and start to perfect them. You will develop a passion for learning and improvement that will make you forget all about losing weight.
Until one day, you catch a glimpse of yourself in the mirror and notice that the weight is gone and in its place is a toned, sculpted body. You will smile and get right back to training.
Fitness Is Just One Of The Many Benefits Of Martial Arts
Muay Thai, BJJ, and boxing have meditative qualities that help with relaxation and stress relief. A student of these martial arts also learns discipline, patience, perseverance, and focus. These are skills that are useful, both in the studio and in the real world. Martial arts inspires its students to adopt work-life balance, a healthier lifestyle, and a productive daily routine. Martial arts also fosters a sense of community in all its students.
Jamie forged strong bonds with his instructors, who push him to improve every training session. He receives encouragement tips from fellow students, who sometimes double as his sparring partners. These days, when a person joins Evolve MMA to learn martial arts, Jamie will help them from time to time, the same way more experienced students helped him when he first started.
He knows that martial arts is about community and family, just as much as it is about improvement and excellence.
If you want to experience the same life-changing martial arts journey that Jamie has been on for the last few years, it all starts with a trial class. Sign up for a complimentary trial class today!
You may also like:
WATCH: How This 61 Year Old Lost 25 Kilos And Gained A New Lease On Life (Video)
Book your complimentary trial class with our World Champions below!
If you have any other questions regarding Evolve MMA and the programs we offer, you can get in touch with our membership executives at the following locations:
Evolve MMA (Far East Square)
26 China Street
Far East Square #01-01
Singapore 049568
Phone: (65) 6536 4525
Evolve MMA (Orchard Central)
181 Orchard Road
#06-01 Orchard Central
Singapore 238896
Phone: (65) 6536 4556
Evolve MMA (KINEX)
11 Tanjong Katong Road
#02-52 KINEX
Singapore 437157
Phone: (65) 6288 2293
Evolve MMA (Clarke Quay Central)
6 Eu Tong Sen Street
#04-18 Clarke Quay Central
Singapore 059817
Phone: (65) 6226 2150