Every martial arts journey starts off the same way, like blank pages in a storybook waiting to be written. The decisions we make and the paths we choose to traverse determine where that story leads us.
Training Muay Thai in Singapore blessed Evolve MMA Instructor Amir Gani with a life he could have never imagined and set him on an extraordinary journey of self-discovery. From living with his parents at home to fighting professionally in Thailand and New Zealand, Amir is one of the most experienced Muay Thai instructors in Singapore.
Today, he passes his knowledge onto his students at Evolve Mixed Martial Arts, in addition to working with Muay Thai World Champions such as Nong-O Gaiyanghadao, Sam-A Gaiyanghadao, and Singtongnoi Por Telakun from the Evolve Fight Team.
Leap Of Faith
Amir began as a fitness instructor, helping clients lead a healthier lifestyle through proper nutrition and exercise. Not long after, he discovered Muay Thai at a local gym and decided to make it a career.
"In 2012, I made that leap of craziness. The fact that I could chase my dreams in Muay Thai, really made me feel alive," Amir said.
He moved to Thailand to further his training and study of the 'Art of Eight Limbs.'
"Going to Thailand to train, work, and fight. When I was in Thailand, I was training a lot. The fact that I could chase my dreams in Muay Thai, really made me feel alive," Amir said. "Even though you were sore all over the place. It's the best thing ever."
Living In A Foreign Land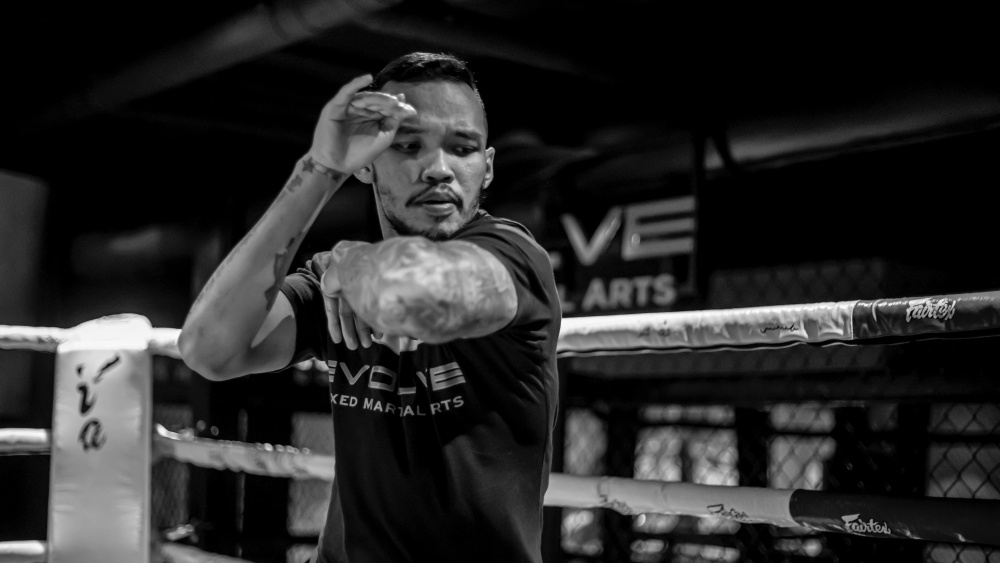 Amir spent three years in Thailand. But after his financial situation became difficult, the Singaporean moved to New Zealand at the recommendation of a friend, where he would pursue a professional fighting career.
In order to survive in a foreign land, Amir had to find other ways to support himself, working odd jobs. However, it also opened up an opportunity for him to teach Muay Thai on the side.
"It was a different experience. Taught me a lot about being humbled down," he recalled.
"Even though it was hard. Because in the morning, we had to tend the vineyard, and in the evening, I was teaching Muay Thai. And that was actually my first gig teaching Muay Thai. And it was a very good experience for me."
Setbacks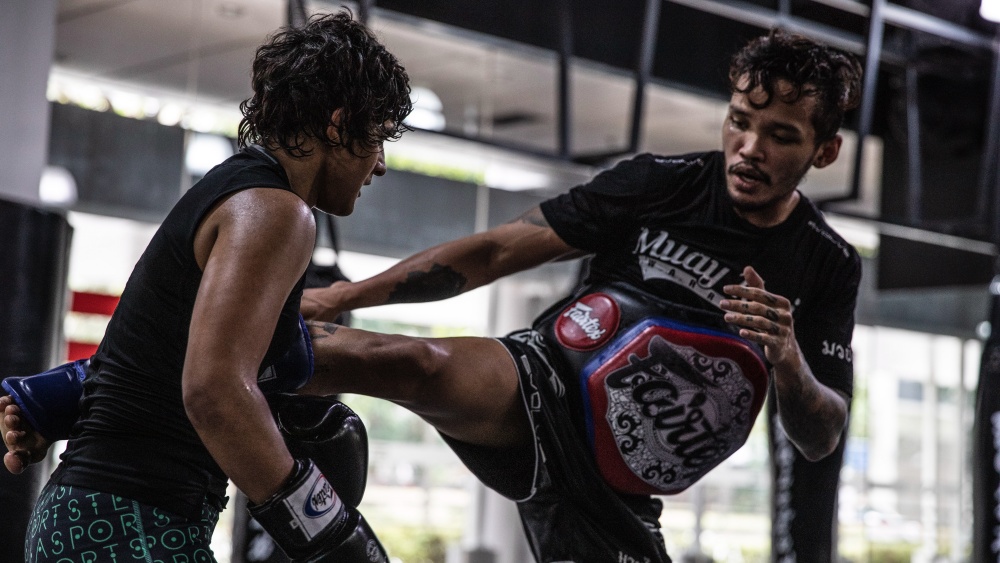 An injury he suffered after a Muay Thai match dashed his professional dreams and caused Amir to contemplate his future. He missed his home and missed his parents. But when his uncle passed away, Amir knew it was time to return to Singapore.
"When I had that injury, I really thought of home quite a lot. When you are all the way, 24 hours away, from your parents, all you think about is your mom and your dad. So it's kind of sad and lonely," he said.
"After a few days, the bad news just kept coming. I lost my uncle. That was really a turning point for me."
Amir went home and decided to continue teaching Muay Thai in Singapore. He taught at a local Muay Thai gym but soon discovered that the money he was making was hardly enough to get him through to the next month, let alone allow him to build savings for his family.
A Golden Opportunity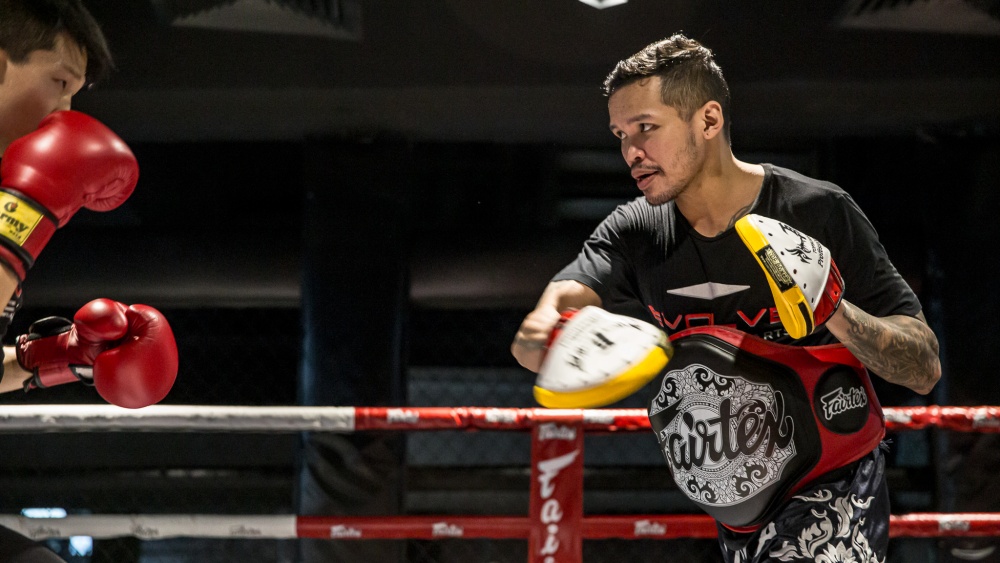 Fortunately, a position opened up at Evolve, one that Amir and his family were grateful for.
"When the opportunity of Evolve came along, it really felt nice. It felt like I could learn a lot more at Evolve," Amir said.
"I was one of the first few assistant instructors to join Evolve. The moment I got the job, I still remember HR calling me. And then right after, Chatri [Sityodtong] called me. At first, when I got the call, I was like, 'Really? Why? I thought Evolve would never hire Singaporean instructors.' Learning every day with these champions in Evolve, you will never stop learning."
In two years, Amir was promoted to full-time Instructor, the first Singaporean to earn the honor. He was finally able to support his family and more, providing for his wife and daughter while taking care of his mother and father.
"I cried a bit," Amir recalled.
"Changed My Life"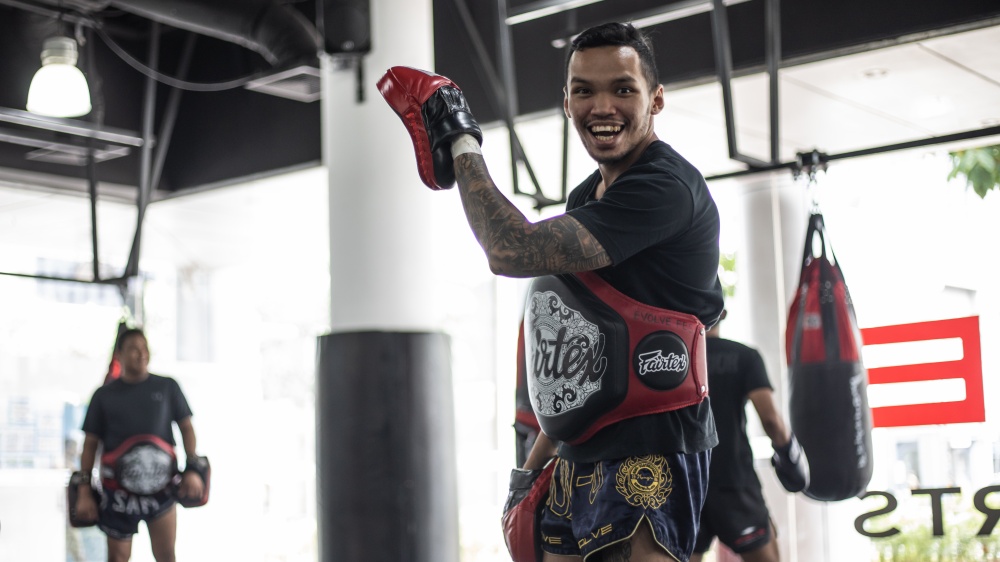 "Working at Evolve changed my life in a very positive way. Financially, emotionally, and intellectually. Financially, Evolve has helped me a lot. I'm proud to say that I have a lot of savings, so that's good to have. And both of my parents are happily retired. I just love this moment in my life."
If Amir had given up at any of the many setbacks he experienced in life, he would have never gotten to where he is today, where he can do what he loves, teach the martial art that he loves, and achieve success.
Muay Thai taught Amir never to back down from any challenge.
"Martial arts changed my life, and it changed me as a person too. I'm proud to be where I am today. It's all thanks to Muay Thai," Amir said.
"If you are chasing your dreams, I suggest to not give up, to always embrace the moments, and always have a big heart. And sometimes you don't know what hard work can lead you to."
You may also like:
Here's How Muay Thai Changed The Lives Of These Entrepreneur Brothers