While it might not be the first thing that comes to your mind when it comes to things to do with your special someone on Valentine's Day, a martial arts class can be a fun and, even, romantic date. It is equally fun for couples who have been together for some time and those going on their first date.
Happy Valentine's Day from the Evolve Family!

Posted by Evolve MMA on Thursday, February 13, 2020
Let's take a look at some of the reasons why a martial arts class can be a great date you will both remember for quite some time:
1) It's a great ice breaker
Martial arts classes allow you to interact with your date without having to worry about awkward silences or forced conversations. That wouldn't be an issue for a couple that has been together for a while, but it is very beneficial to those who are still getting to know each other.
Training will help you both get a great workout in and that will lead to your brains releasing feel-good hormones. You will have lots of fun while learning cool martial art techniques, and you'll feel a lot more relaxed afterward.
2) Allows you to observe how your date interacts with others
If you're still getting to know your date, martial arts classes provide the perfect opportunity to observe how your date interacts with others. Classes are a group activity, so the two of you will get to intermingle with other students and, perhaps, other couples as well.
By the end of the class, you will have a better understanding of your date's personality. If the person is fussy, that will be obvious during the class. If the person is shy, you will notice that as well. Of course, your date also gets to observe how you interact with others during the class.
3) It can form a foundation for your relationship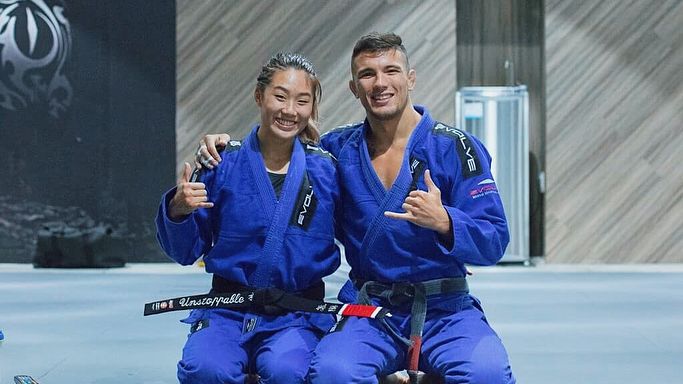 If you and your significant other equally have fun during your martial arts class, it can serve as a foundation for your relationship. It is impossible to predict what a date will turn into in the future, but having something that you both love and enjoy is a solid foundation for any relationship.
4) Meet new friends
If you talk to most people who train a martial art, they will tell you that the social aspect of the sport is one of the things they enjoy the most. Martial arts gyms are filled with some of the most interesting people you can think of.
These are people that you and your date can go have fun with away from the gym.
5) Show off your physique
If you are already in decent shape, taking a date to a martial arts class is a great way to impress him/her with your physical prowess. Just try not to overdo it. You certainly do not want to spend the entire time telling your date how awesome you are. Subtly show off your skills and fitness when the opportunity naturally presents itself.
You'll also get a chance to evaluate how fit your date is.
6) You learn techniques that work
Martial arts are a lot more than having fun and getting a good workout in. You actually learn techniques that you or your date can use to defend yourselves if the need ever arises. One of the main reasons why people decide to give martial arts a try is because they want to learn how to protect themselves and their loved ones. Who knows? Maybe one of the techniques you learn during your Valentine's Day date will be handy someday.
7) You get to make a great first impression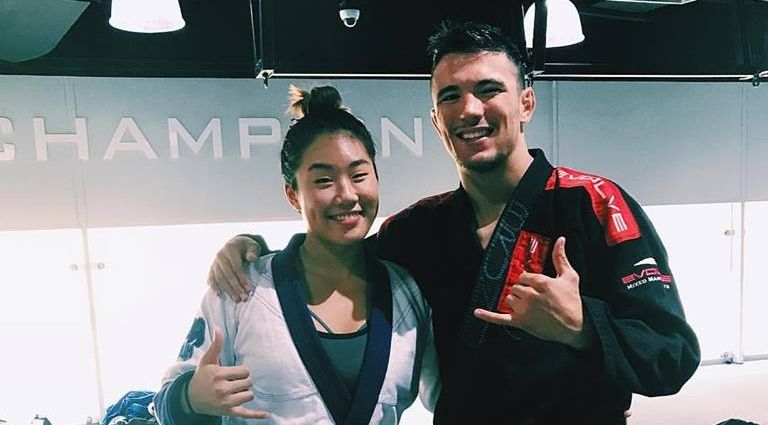 Taking your date to a martial arts class is a great way to showcase your unique personality. It is not exactly the first thing that comes to most people's minds when they think of dates, and that tells your date you are capable of thinking outside the box. It lets him/her know that he/she will have fun and learn interesting things when he/she hangs out with you.
8) It can make you both improved versions of yourselves
The benefits of learning any martial art are endless and your journey starts the first time you walk into a martial arts gym. When you take a date to a martial arts class and you both have fun, it can become an activity that you do together.
Learning martial arts together will make your relationship stronger and it will get you both in the best physical and mental shape of your lives. You will both learn many important life lessons that will benefit your relationship with each other and others in your personal and professional lives.
Separate yourself from other potential partners this Valentine's Day and take your date to a martial arts class. He/she will have a great time while getting to know you better in a group setting.
A martial arts class is one of those dates that your crush won't forget anytime soon. If you are in the area, come down to Evolve MMA and take advantage of a complimentary introductory class on Valentine's Day.
You may also like:
Here's How Martial Arts Boosts Your Social Life
Book your complimentary trial class with our World Champions below!
If you have any other questions regarding Evolve MMA and the programs we offer, you can get in touch with our membership executives at the following locations:
Evolve MMA (Far East Square)
26 China Street
Far East Square #01-01
Singapore 049568
Phone: (65) 6536 4525
Evolve MMA (Orchard Central)
181 Orchard Road
#06-01 Orchard Central
Singapore 238896
Phone: (65) 6536 4556
Evolve MMA (KINEX)
11 Tanjong Katong Road
#02-52 KINEX
Singapore 437157
Phone: (65) 6288 2293
Evolve MMA (Clarke Quay Central)
6 Eu Tong Sen Street
#04-18 Clarke Quay Central
Singapore 059817
Phone: (65) 6226 2150