If you have ever thought about getting your kids involved in martial arts, now may be the perfect opportunity to give them a little taste of what to expect.
Evolve MMA is set to hold its Evolve Kids Camp, a 4-day martial arts holiday camp taught by World Champions, which is designed especially for young children. From 10–13 December 2018, bring your children to Evolve MMA for a series of martial arts classes in Muay Thai and Brazilian Jiu-Jitsu.
Children ages 7–9 and 10–13 are invited to participate and learn the basics of martial arts as well as its principles and philosophies. Martial arts are, of course, not just a means of self-defense but also a way of life. Apart from learning self-defense techniques, martial arts also teach many human values, such as honor and integrity, and make people better citizens.
This holiday season, give your kids the ultimate gift—the gift of martial arts, and set them on the path to becoming a true martial artist for life.
Today, Evolve Daily shares five reasons why the Evolve Kids Camp is the holiday activity you've been looking for.
1) Lay the Foundation for Bully-Proofing
Bullying is every parent's nightmare whenever they send their kids off to school. It's certainly a scary thought and a problem that affects the lives of many students, especially in Singapore, the country with the third highest rate of bullying in the world. Although as parents we try our best to mediate rough behavior between children, it's impossible to control everything.
The best thing to do is lay the foundation for bully-proofing by empowering our kids with training in martial arts. They will understand how their actions draw certain consequences and reactions from other kids, and they will become responsible for using their physical skills and martial arts techniques for the greater good.
Martial arts are for everyone whether your child is the bully or the one being bullied. Enrolling your child in a martial arts class will instill in them the knowledge and wisdom of self-defense, all while teaching them true values of respect, sportsmanship, responsibility, and camaraderie.
2) Your Kids Will Learn the Fundamentals of Martial Arts
In this 4-day course, your children will get a complete introduction to the world of possibilities that martial arts provide. They will learn basic fundamentals, such as how to utilize every limb in the human body and the importance of physical health and fitness, and also mental health.
By having your kids train in Muay Thai, for example, they learn the "Art of Eight Limbs" and the history behind one of the most complex martial arts in the world. In Brazilian Jiu-Jitsu, kids uncover the "gentle art" and learn how to diffuse physical situations quickly and efficiently with the least amount of force.
Martial arts are more than just a workout or a way of combat. Martial arts represent a way of life. Martial artists all over the world live by a certain code and carry a responsibility to not only protect themselves but also protect others.
3) Give Your Kids Confidence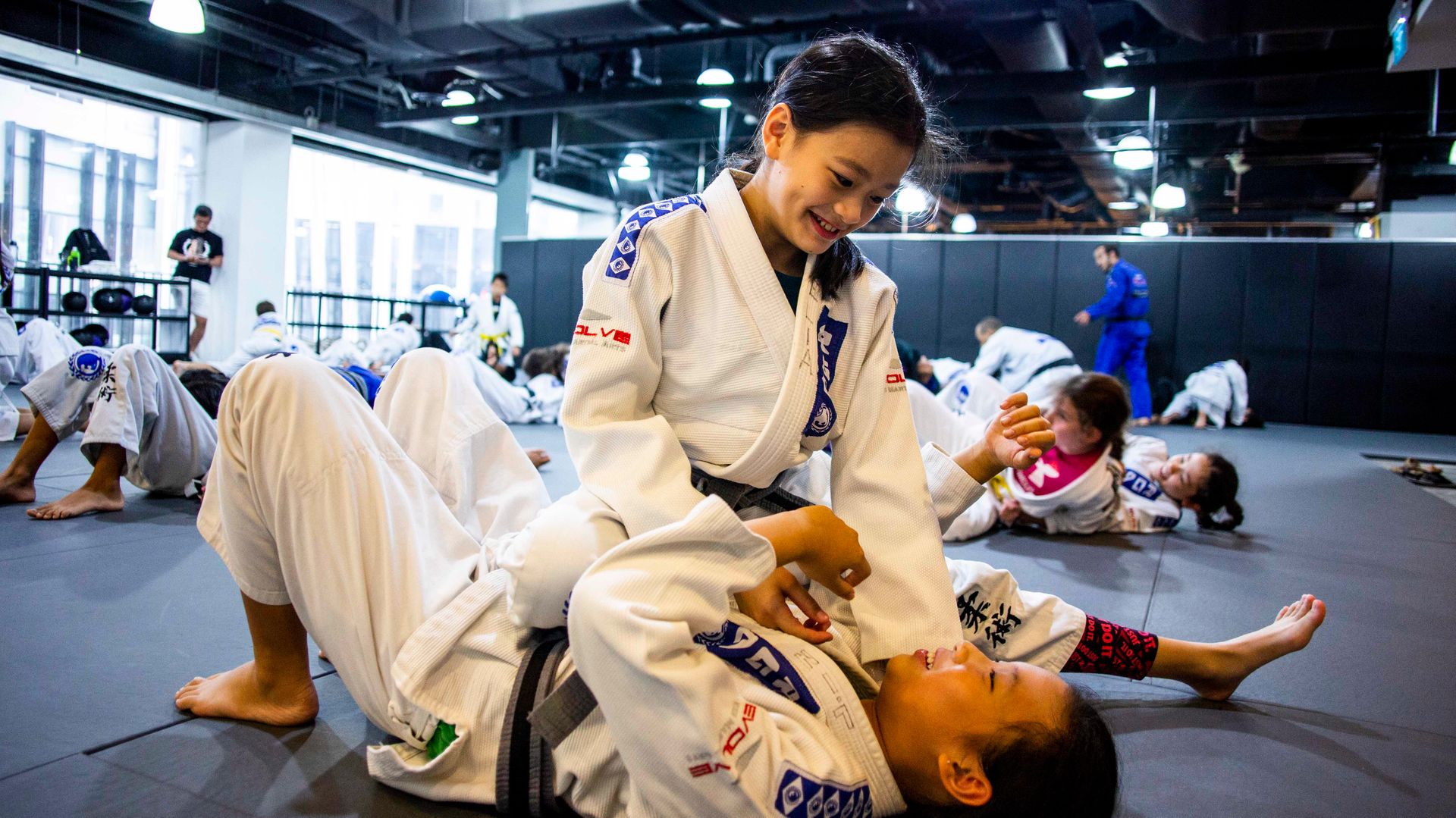 One of the most important things that martial arts empower children with is confidence, which many of them lack today.
One of the many great benefits of martial arts training is that children develop a solid sense of confidence in themselves. By training in martial arts, kids are faced with a set of goals and milestones they strive to achieve.
Reaching these milestones gives them a solid sense of accomplishment. In turn, this empowers children with self-esteem and confidence.
When kids become more confident in themselves, they eliminate much of the insecurity that is the root cause of the bullying epidemic. They also become better able to help others in leading by example or by actually helping one another become more confident as well.
Furthermore, martial arts boost children's confidence by allowing them to grow socially. By providing them with ample social interaction, they become more socially aware and intelligent and get a good grasp of their place in society.
4) Introduce Your Kids to Various Martial Arts Disciplines
If you've been thinking about introducing martial arts to your kids but don't know where to start, this 4-day course will allow them to experience different martial arts firsthand to find out what interests them.
Perhaps they enjoy the total body workout that is Muay Thai, Thailand's national martial art, which focuses on many different striking techniques that involve the legs, elbows, knees, and fists.
Or they could be more interested in Brazilian Jiu-Jitsu, which is one of the most efficient martial arts to use in self-defense. Originally developed by the Japanese before being brought over to Brazil by the world-renowned Gracie fighting family, this sport is immensely popular not just as a martial art but also as an alternative workout.
With the Evolve Kids Camp 2018, you can introduce all these martial arts and much more to your kids.
5) Watch Your Kids Have Loads of Fun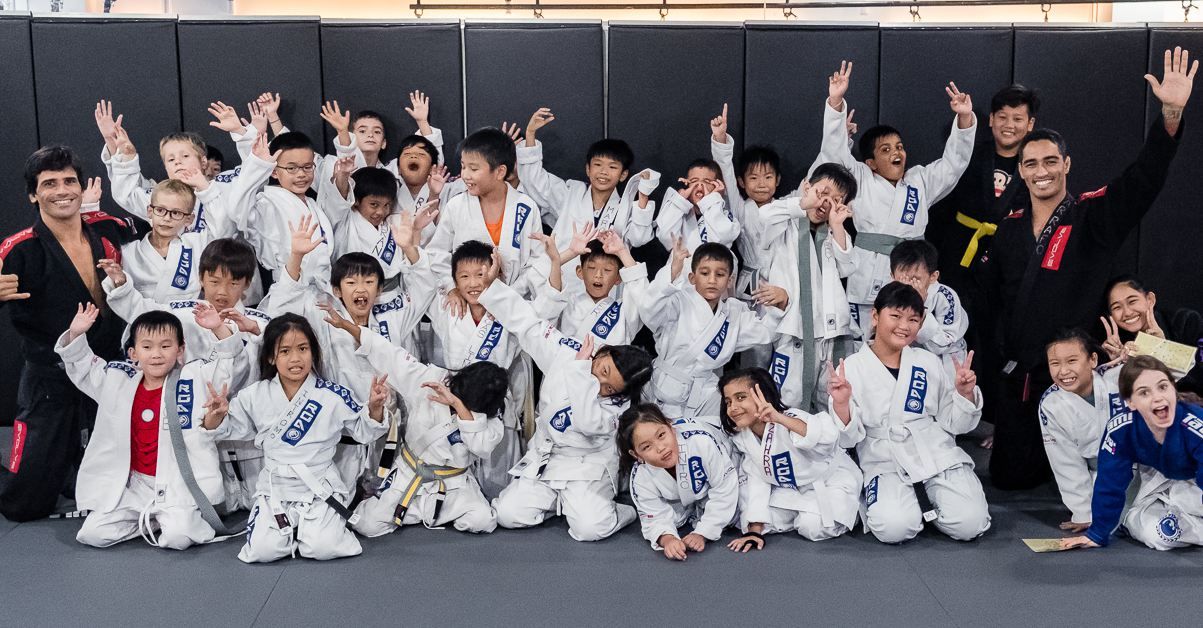 By enrolling your children in the Evolve Kids Camp 2018, you can watch them have a lot of fun during training.
Practicing martial arts provides an effective workout and has become quite popular during the last several years. At the root of its effectiveness is the fun factor. Ask anyone who trains in martial arts and they will tell you that martial arts training is the most fun they have ever had with a workout.
By introducing this fun workout and martial arts training to your children, they may become hooked for life.
Every martial arts training session is unique. The focus can change abruptly from working on kicks one moment to punch combinations or grappling transitions the next. At times, kids will even learn different breathing and meditation techniques.
Introduce your kids to the science and philosophy of martial arts and open up a whole new world for them. Martial arts offer loads of fun, which you'll see in your children when they train.
So if you're looking for a holiday activity that's not only fun but will help your child learn and grow, sign up for the Evolve Kids Camp 2018!
SIGN UP FOR THE EVOLVE KIDS CAMP NOW!