As Brazilian Jiu-Jitsu (BJJ) practitioners, we're all always looking to improve all facets of our BJJ game. And, as we all know, one of the most complex aspects of BJJ is one's guard game. Unlike the top position, there are many different guard games and variations of those guard games that one needs to learn or at least become acquainted with during his or her BJJ journey. Who better to learn from than practitioners who have won some of the most prestigious BJJ competitions with their unbeatable guard games?
If you ask any BJJ practitioner who follows the competition scene, they'd know that two of the best guard players in BJJ today are the Miyao brothers. Because of their physique, their style of BJJ is extremely technical. In fact, they often compete in the absolute division and fare quite well because of their impassable guards.
Hailing from the famous Cicera Costha academy in Brazil, the Miyao brothers have undoubtedly influenced a generation of BJJ practitioners with their skill and talent in competition. We have seen them defeat even legends of the sport with their trademark guard styles. Luckily for Evolve MMA students, the Miyao Brothers have chosen the academy for a special bootcamp, available for all belt levels and any student looking to work on his/her guard game and beyond. This Miyao Brothers Weekend Bootcamp is guaranteed to be SOLD OUT due to limited available slots. To grab your spot NOW, CLICK HERE!
Still not convinced? Read on and find out why you should attend the Miyao Brothers Bootcamp at Evolve MMA:
1) Their Guards Are Impassable
While guards are mainly used to mount sweeps and submissions, the most fundamental guard skill is maintenance. With an impassable guard, you are free to try anything, and from there, your rate of learning will skyrocket! At the Miyao Brothers Bootcamp, you'll learn the secrets to guard maintenance from the masters themselves. You'll find out what you need to give your guard game that extra advantage and make it difficult for anyone, perhaps even your favorite training partner, to pass your guard.
2) Their Style Of BJJ Nullifies Their Opponents' Weight And Strength
The Miyao brothers rose to fame when they proved that at less than 70kg, they could compete in and win in even the most competitive absolute divisions. Because of their weight disadvantage, the Miyaos use only the most effective techniques that work regardless of an opponent's weight or strength. At the bootcamp, you'll learn which techniques will work for you so that you can adapt it to use against any of your opponents. And if you're a smaller practitioner, learning from the Miyao Brothers will definitely give you the confidence that your techniques can work against a bigger and stronger opponent.
3) Their Berimbolos Are Unstoppable
The Miyaos weapon of choice is the berimbolo and for good reason. They have proven that it's efficient, effective, and against some of the best, even unstoppable. The brothers are well known for this move and their opponents know what they are trying to do, but they are able to complete it anyway. This shows that there are details that they have mastered that many others aren't aware of. At the seminar, you'll learn the intricate details that only the Miyao Brothers know about the berimbolo. Unlike other practitioners, the Miyao Brothers constantly use the berimbolo, so if you've been wanting to learn it or improve your own berimbolo technique, this bootcamp is your best bet.
4) Their Guards Are Versatile
The beauty of the Miyao brothers' guards is that there is something for everyone. Against better opponents, you will find them employing almost any guard you can think of. This is again because there is no risk of being passed and their willingness to experiment is unwavering. If you've been looking for a way to look beyond your usual guard repertoire, perhaps the Miyao brothers will inspire you to be more adventurous and take more risks.
5) They Don't Hold Back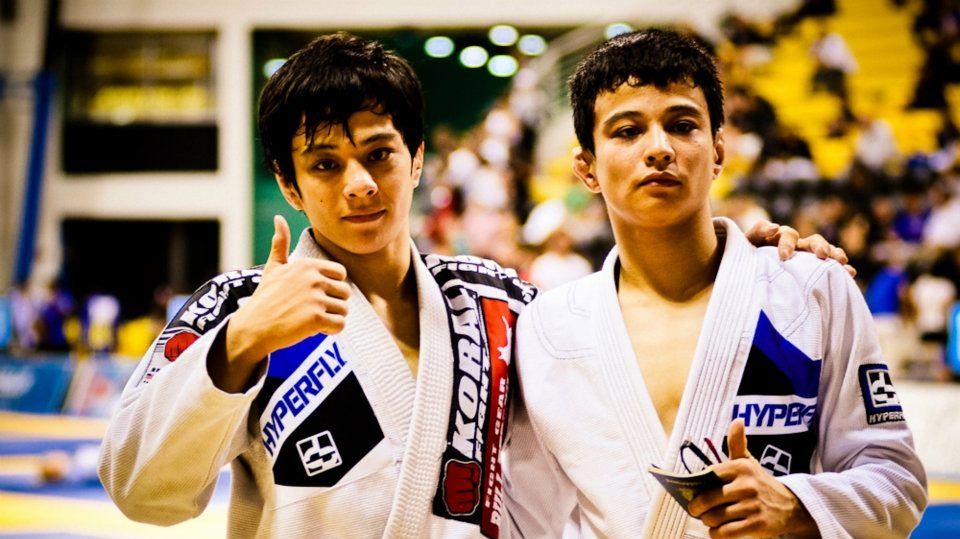 The Miyaos give their matches all they've got and the same goes with sharing their techniques. You will find pictures and videos of them training with numerous high-level partners from different teams and rulesets because they learn and share this way.
There's no doubt that the Miyao Brothers BJJ Bootcamp is the boost your guard game needs. But don't just think about it, sign up now as spots are limited!
The 6-hour Miyao Brothers Weekend BJJ Bootcamp
Who: Legendary multiple-time BJJ World Champions Paulo and Joao Miyao.
Date: Sat Sep 29 and Sun Sep 30, 2018, 10am-1pm
Venue: EVOLVE Far East Square in Singapore
Investment: $250 for Evolve students, $300 for public
Exclusive access to a 6-hour Miyao Brothers Weekend BJJ Bootcamp, in which they will share the ideology and techniques that are revolutionizing the game and that they have used to win BJJ competitions at the highest level.
Photo opportunities with the Miyao Brothers.
SIGN UP FOR THE MIYAO BROTHERS BJJ BOOTCAMP CAMP NOW!