Unless you've been living under a rock for the past ten years or have never stepped on a BJJ mat, then you have no excuse but to know who Marcus "Buchecha" Almeida is. In January 2019, Buchecha made it to the Guinness Book of World Records as the athlete with the most world championship gold medals in Brazilian Jiu-Jitsu with 11 gold medals under his belt. There's no doubt that he is one of the greatest grapplers of his generation and of all time in the sport of Brazilian Jiu-Jitsu.
If you've been wanting to take your BJJ game to the next level, here's your chance to learn from one of the most renowned competitors in the sport. This June 22-23, Buchecha will be heading to Evolve MMA for a two-day seminar. But don't just think about it, you'll need to sign up soon because this seminar is guaranteed to be SOLD OUT due to limited available slots! CLICK HERE to get your spot, now! Need more convincing? Here are 4 Reasons Why You Should Attend the Marcus "Buchecha" Almeida Seminar.
1) It is a once-in-a-lifetime opportunity to train with Marcus "Buchecha" Almeida, the greatest grappler in the sport of BJJ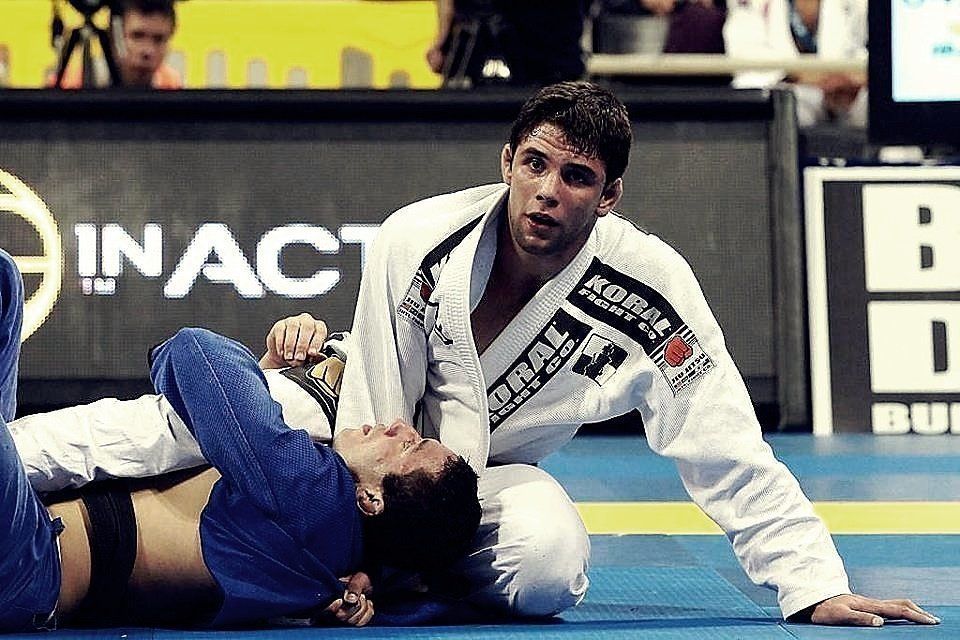 In 2012, Buchecha faced off against the legendary Roger Gracie. At that point, he was still a young gun and an up-and-coming competitor with an impressive amount of wins against some of the biggest names in the sport. Thanks to his notable performance against Gracie, he was thrust right in the spotlight. To this day, he continues to dominate in competitions, using his explosive, technical style against other prestigious competitors.
At this seminar, you'll learn the techniques that have helped Buchecha get to where he is today. If you've been wanting to learn new techniques and want to incorporate Buchecha's winning style into your own game, you'll get the full lowdown from Buchecha himself. You'll see how he gets into certain positions, his favorite transitions and submissions and understand his approach to BJJ.
2) You'll learn more about what it takes to be the best in the sport
If you're a competitor, there's no better person to teach you about a winning mindset than the greatest competitor in the sport himself. Learning from the person who has faced some of the greatest names (and continues to do so) could certainly change the way you think about BJJ and your mentality. If you aren't a competitor, don't worry, there's still something to learn. Buchecha's winning mindset applies to all students, even if you're just thinking about winning your sparring sessions.
3) You'll learn some of the most innovative techniques in modern BJJ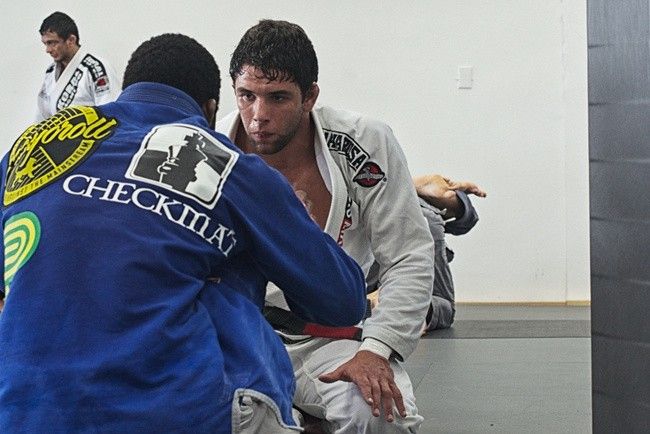 Despite his size and stature, Marcus "Buchecha" Almeida is one of the most technical competitors in his division. And you can see it in his game. Unlike bigger competitors who usually hold positions and smother their opponents, Buchecha plays like a smaller BJJ competitor, using an open guard and lots of movement. And Buchecha is known for always staying on top of the game, adapting as the game changes. He doesn't try to impose the game that got him the win in past competitions, he stays updated with the latest BJJ techniques and incorporates it into his game or develops a solid defense against them.
4) You'll learn Buchecha's style of BJJ
Ask any BJJ fan and they'll tell you that what makes Buchecha different from your typical ultra heavyweight competitor is the fact that he is able to mix agility, explosiveness, and technical ability – a trait that not many competitors at his weight level have. He knows when to pick up the pace, when to hold his opponent down and when to explode (thanks to his amazing strength and conditioning). He is fearless when it comes to going for submissions, which make his matches usually very exciting. You will learn all the techniques that have helped Buchecha reach the pinnacle of the sport of BJJ, including the submissions that have worked against some of the greatest names in BJJ. For passionate BJJ competitors and students, this is one seminar you won't want to miss! But don't just think about it ­– sign up for the Buchecha seminar today!
What: Marcus "Buchecha" Almeida Brazilian Jiu-Jitsu seminar
Where: Evolve MMA Far East Square
When: Saturday and Sunday, June 22 and 23, 2019
Price: SGD$250 for EVOLVE members $300 for the public
Here's what you will get once you sign up for the Marcus "Buchecha" Almeida Brazilian Jiu-Jitsu seminar :
Exclusive access to an intensive 2-day seminar with Grappling Superstar and multiple-time BJJ World Champion Marcus "Buchecha Almeida, in which he will teach the tips and tricks that helped him win every major title in BJJ! There will be a total of 6 hours of instruction (3 hours daily).
Photo opportunities with Buchecha, Evolve's World Champions, and the Evolve Fight Team.
This seminar is guaranteed to be SOLD OUT due to limited available slots. Grab your spot NOW!