Last weekend's tryouts for the Evolve Muay Thai Competition Team was a huge success. All of the Evolve students who took part in the tryouts displayed the true values of martial arts. Giving it their all and competing with class, all of the participants should be proud of themselves.
We would like to show our appreciation to all of the students who took part in the tryouts. Training and preparing for the tryouts is never an easy task and the hard work showed in the ring. As martial artists ourselves, we know how it's nerve-wracking to put yourself to the test in front of all of your instructors and classmates. Regardless of whether you made the team or not, we know and appreciate that you've trained your heart out to prepare for this event.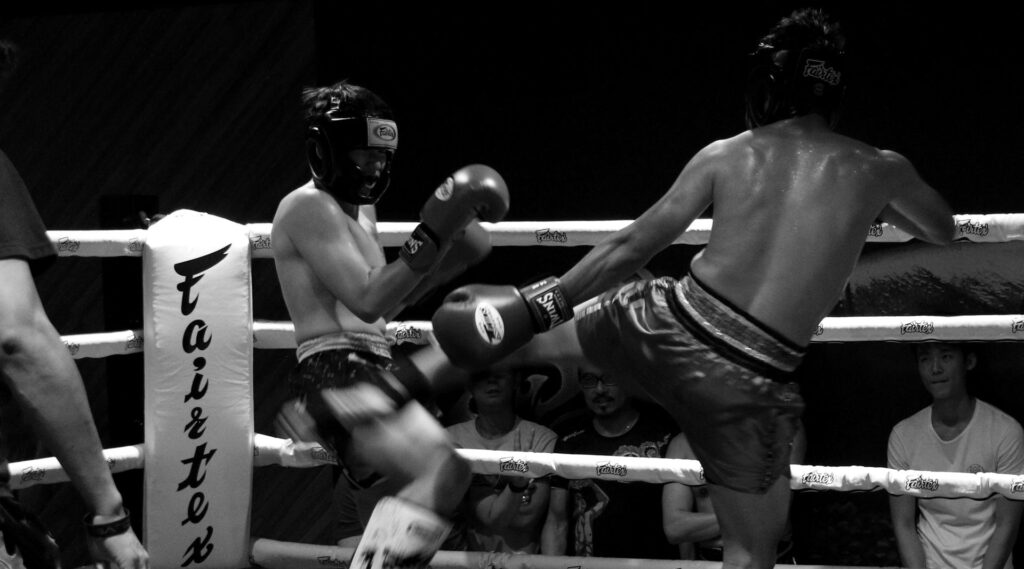 After careful consideration, the Evolve Muay Thai Instructor Team has compiled a final list of students who have successfully made the Evolve Muay Thai Competition Team. On behalf of Evolve MMA, we'd like to congratulate the following students as the newest members of the Evolve Muay Thai Competition Team:
Su Wee Tan
Afiq Shazni Bin Abdul Talib
Geoffrey Tsui
Sean Tan
Mohamed Syahmi Subhan
Will Duthie
Once again, congratulations to all of the warriors who came out and competed in the EVOLVE Competition Team Tryouts! Everyone is a winner. If you did not make the team this time, you can try again on 3 – 4 March 2018. Keep training hard and unleash your true greatness!