Multiple-time Muay Thai World Champion Nong-O Gaiyanghadao from the Evolve Fight Team has seen in it all inside the ring, traversing Thailand's most prestigious stadiums whilst winning the most coveted titles. But the allure of performing in front of a global audience, which runs up to 1.7 billion potential viewers across 138 countries around the world, brought Nong-O out of hiatus and back into the thick of the action.
Nong-O joined the famed ONE Super Series earlier this year, launched to bring together the world's greatest talents in striking martial arts. He defeated France's Fabio Pinca in Manila in his promotional debut, proving dominant and showing virtually no ring rust en route to a shutout unanimous decision.
This time, Nong-O is scheduled to return to action on the main card of ONE: KINGDOM OF HEROES, set for Saturday, 6 October at the Impact Arena in Bangkok, Thailand. The 31-year-old martial arts protagonist says he is well-prepared to put on a show, especially since his friends, family, and hometown crowd will be watching from ringside.
"I'm very excited to be back competing in Bangkok. I've competed in all of the big Muay Thai stadiums in Bangkok, but competing in Bangkok at ONE Championship is a new experience for me," said Nong-O.
"I am proud to be able to represent Thailand on the global stage, and doing so in front of Thai fans will be special."
Despite already accomplishing much in the Muay Thai arena, Nong-O joining ONE Super Series opens up a myriad of possibilities. The opportunity to face the best strikers in the world has Nong-O beaming with excitement and adrenaline.
In his second bout for ONE Championship, Nong-O is scheduled to face former ISKA & WBC World Champion Mehdi "Diamond Heart" Zatout of France in what should be a spirited showdown between two aggressive strikers.
Victory, of course, is firmly in Nong-O's mind, and he says he feels completely relaxed heading into his 312th professional contest.
"I don't feel any extra pressure with the fight being in Bangkok. Every fight I have I take seriously and aim to do my best and put on a show for the fans," said Nong-O.
"No matter where I'm fighting, I always give 100%."
As for what will happen on fight night, Nong-O believes he has the victory in the bag. Despite giving props to his opponent for being a worthy opponent, the Muay Thai legend is confident of victory and believes he already has the blueprint to defeat Zatout, given that his teammates Muay Thai Champion Tukkatatong Petpayathai and Muay Thai World Champion Sagetdao Petpayathai have already faced the 35-year-old Zatout.
"My opponent is a good fighter. He has fast punches. My teammates at Evolve, Tukkakatong and Sagetdao, have already fought him before," said Nong-O.
"I look forward to facing him in the ring."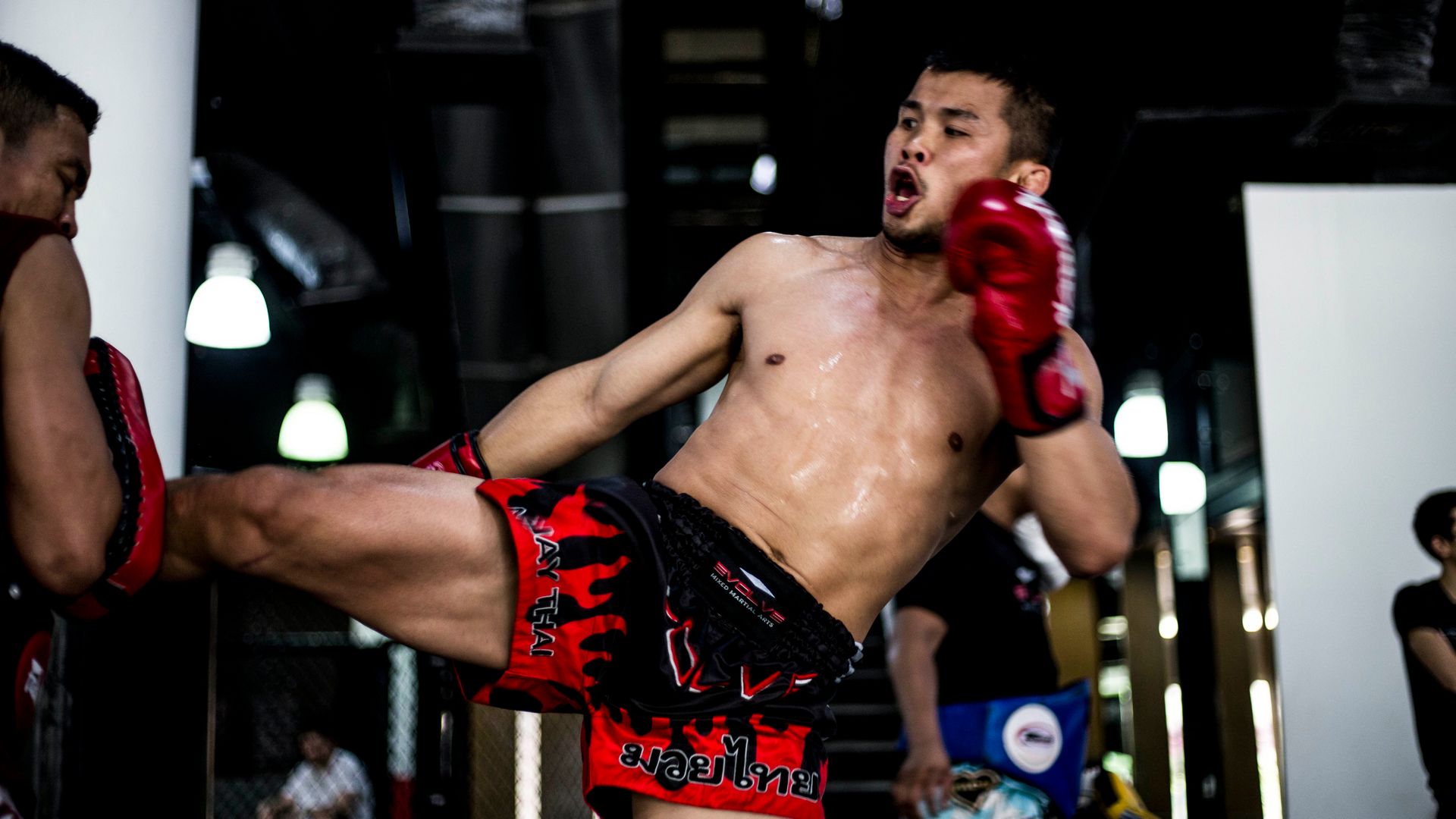 ONE: KINGDOM OF HEROES is set to become the biggest evening of martial arts in Thailand's history. For the very first time, world-class boxing is on the table for ONE Championship, who brings home Thailand's greatest boxing superhero. In the main event, The Ring Magazine and WBC Super Flyweight World Champion Srisaket Sor Rungvisai will defend his title against Iran "MagnifiKO" Diaz of Sonora, Mexico.
It's going to be an amazing evening of pure martial arts action, and one that fans will not want to miss. Catch Muay Thai World Champion Nong-O Gaiyanghadao showcase his incredible skills. Show your support and download the ONE Super App so you can watch all the action live and for free, available on iOS and Android mobile device platforms.