Muay Thai is so much more than the ability to evade an opponent's attacks and fire back with shots of your own. In a way, Muay Thai is a philosophy, a way of life even. It teaches focus, commitment, community, and constant self-improvement. The physical benefits of Muay Thai are just the gravy that comes with the main course.
That is not to say that the physical benefits of Muay Thai are not significant. Muay Thai can transform your body in ways that you did not believe were possible.
Meet Henry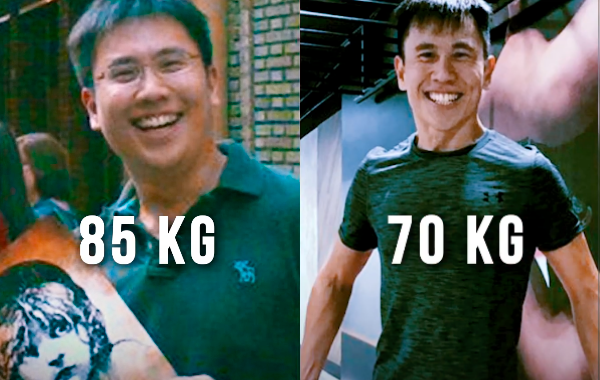 Henry Liew would be the first to tell you that physical fitness was one motivator that drove him to give Muay Thai a try. He reached his weight loss goals and got something even more important in the bargain: Discipline and passion. These two are the secret ingredients that will make or break your fitness journey.
Without passion, a person will lack the motivation to stick to their fitness routine. Passion makes it so much easier to cultivate discipline, as Henry found out. This is the story of Henry Liew and Muay Thai.
Henry's Challenges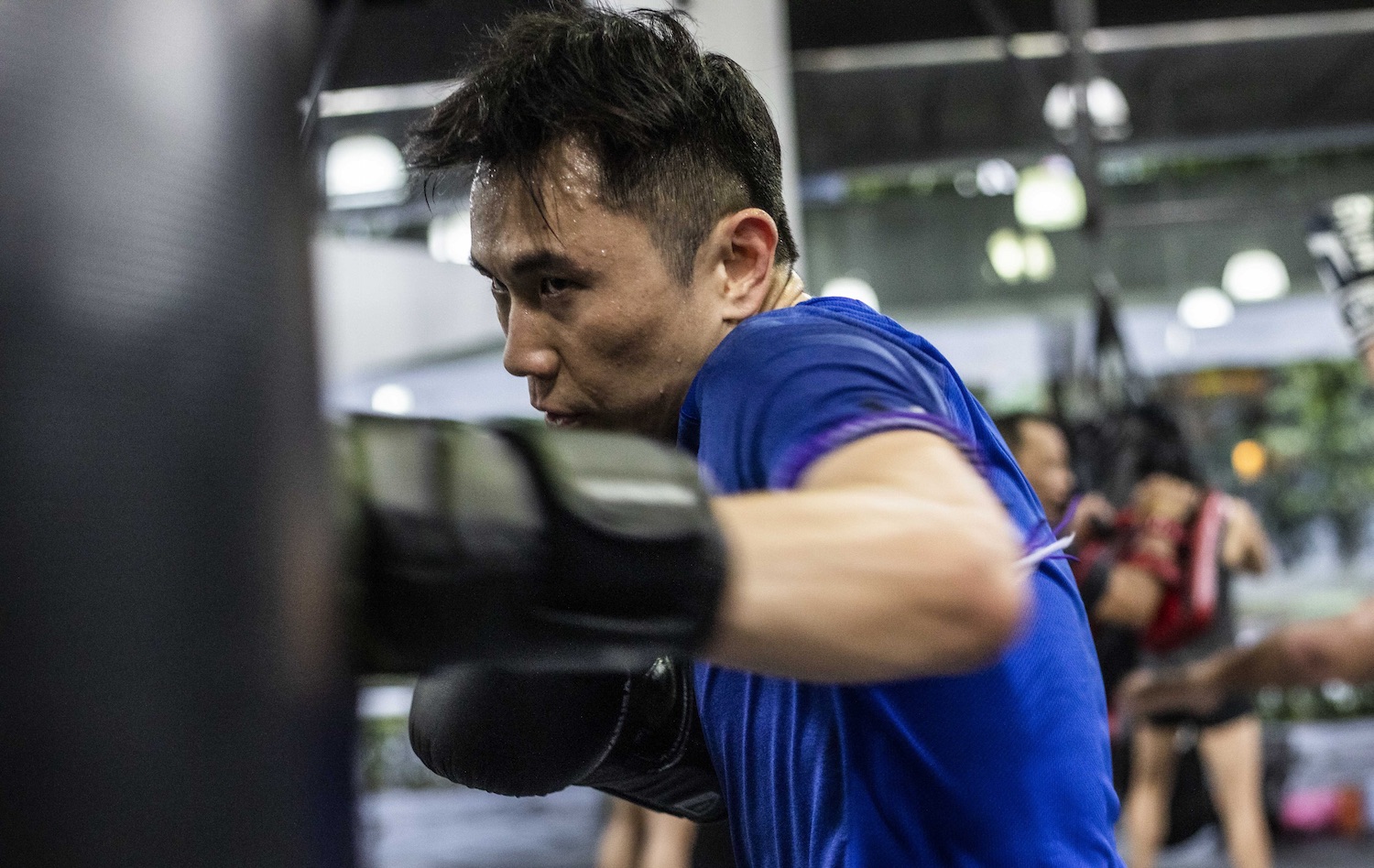 Henry Liew would describe himself as a foodie. Which is fitting seeing as he is one of the directors of Bengawan Solo, a bakery chain known for its pastries. Managing a large and thriving business takes long hours, as Henry would tell you. Henry's demanding schedule relegated regular exercise to the bottom of his to-do list. Now, because he loves food, Henry gained weight. Quite a lot of it.
Trying (And Failing) To Reach A Fitness Goal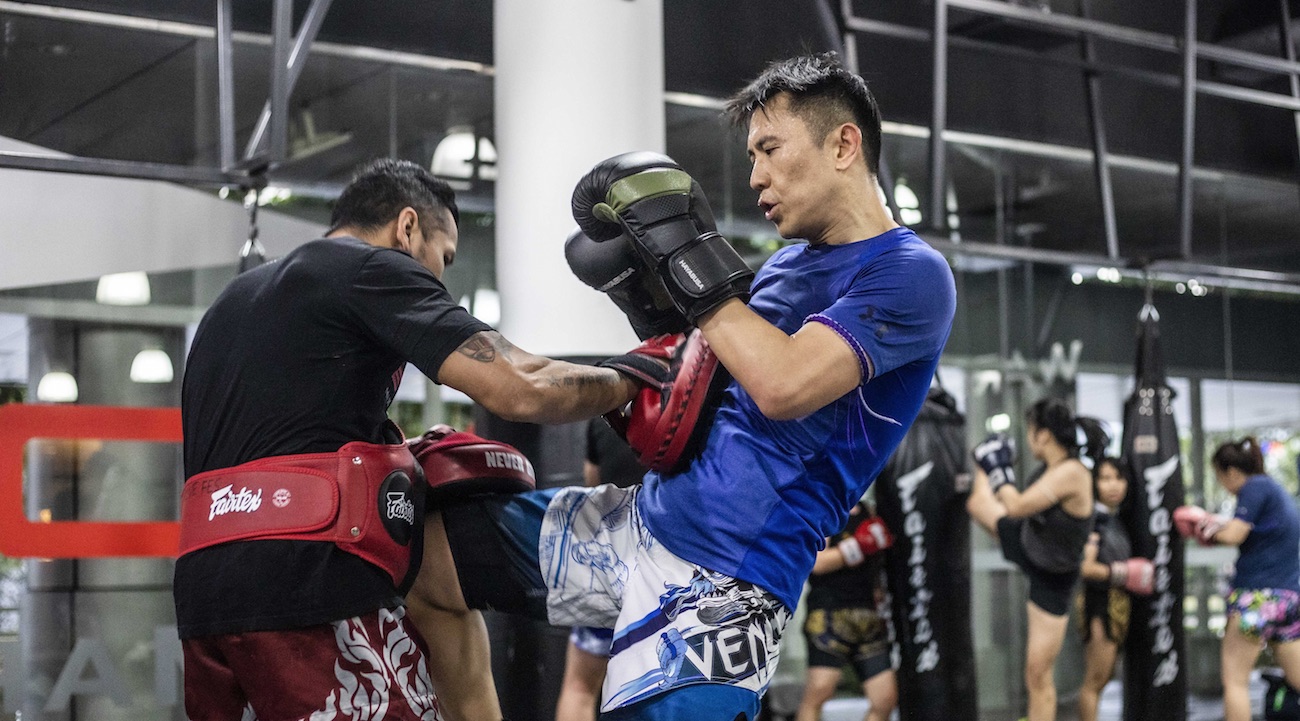 In 2007, Henry Liew found that he weighed 85 kilos, so he decided to shed the pounds. Many times, in many different ways, with mixed results. The problem was that Henry could not seem to stick with a fitness regime. Of course, this meant that he would start exercising and experience marginal weight loss. But the pounds would always return once he quit his latest fitness effort.
This is a story as old as weight loss. Loss of motivation and sporadic workouts are the leading reasons why so many of us have trouble with weight loss. Henry managed to turn it around. It all started with his first taste of Muay Thai, which was not exactly planned.
Henry Discovers Muay Thai
Eight years ago, Henry was on holiday in Chiang Mai. Like many holiday makers, he decided to try something new: Muay Thai. Henry went to a class and loved every minute of it. When he got back home from holiday, he looked for a place where he could learn Muay Thai. He found Evolve MMA, and the rest is history.
Henry's first lesson at Evolve MMA made a good impression. The workout was so intense that he barely made it halfway through the session. Drenched in sweat and gasping for air, he knew that he had found his passion. All of a sudden, it was more about mastering Muay Thai than losing weight.
Mastering Muay Thai And Weight Loss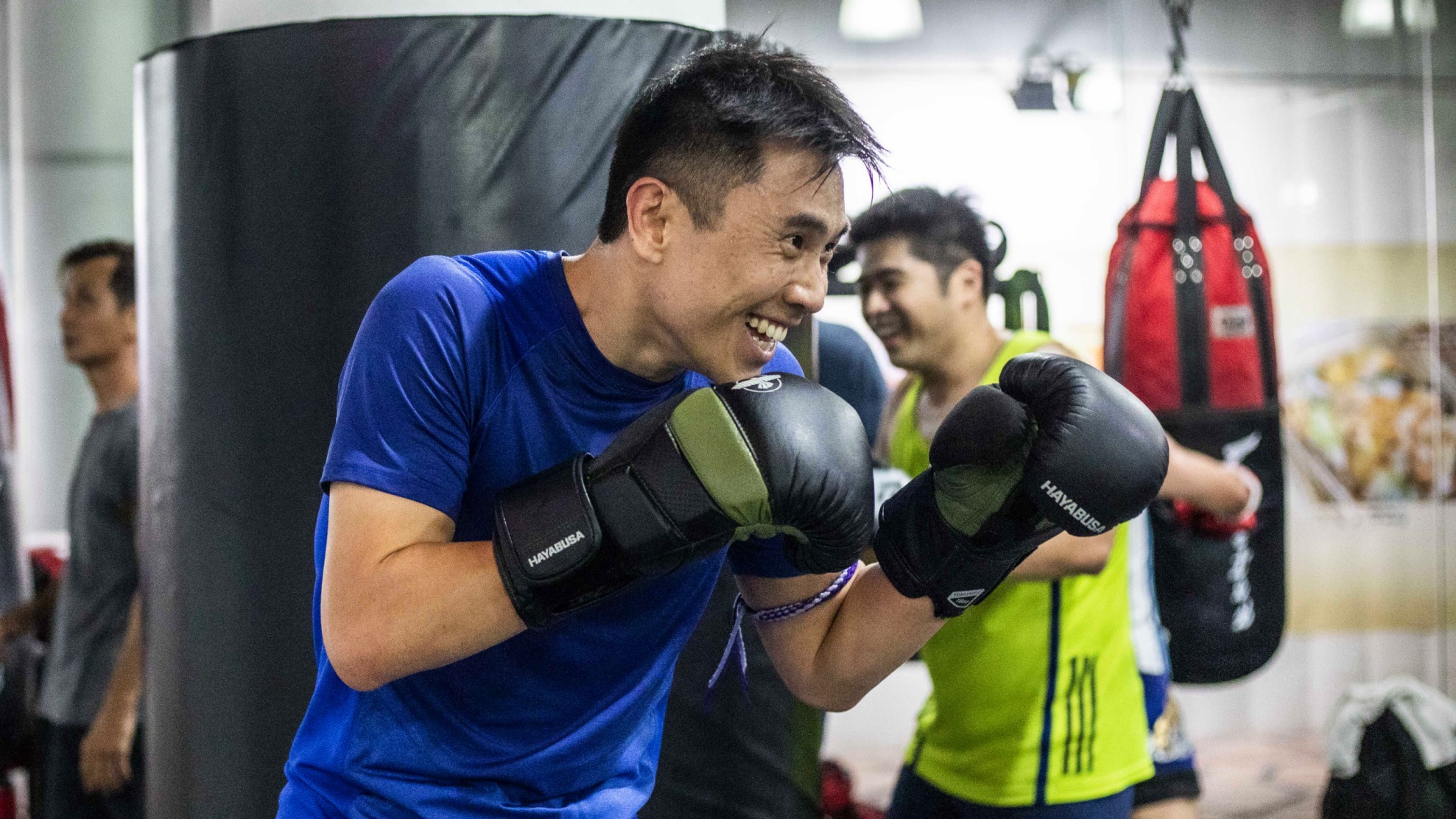 Henry Liew took up Muay Thai in 2011 and has been at it for about eight years now. He has loved every step of his journey thus far. He got to learn from the instructors who taught Muay Thai World Champions and were Muay Thai World Champions themselves. It must have been intimidating to learn martial arts from actual masters, right?
In reality, it was not. Henry learned from instructors who were driven and demanding. But they were also patient, helpful, and full of encouragement. He picked up new techniques at a brisk pace. He mastered technique after technique and put in the work needed to reach perfection. The lessons and the practice were challenging and intense, but Henry never flaked. He kept at it, day after month after year. And he got really good at it.
Suffice it to say that the pounds melted away. It was almost magical since Henry was tracking his technique and his progress, rather than his weight. One day, he looked up and noticed that the weight was gone. Mission accomplished! Muay Thai worked its magic, and now Henry gets to quit and wake up a little later, right?
Henry Now Practices Muay Thai For The Love Of It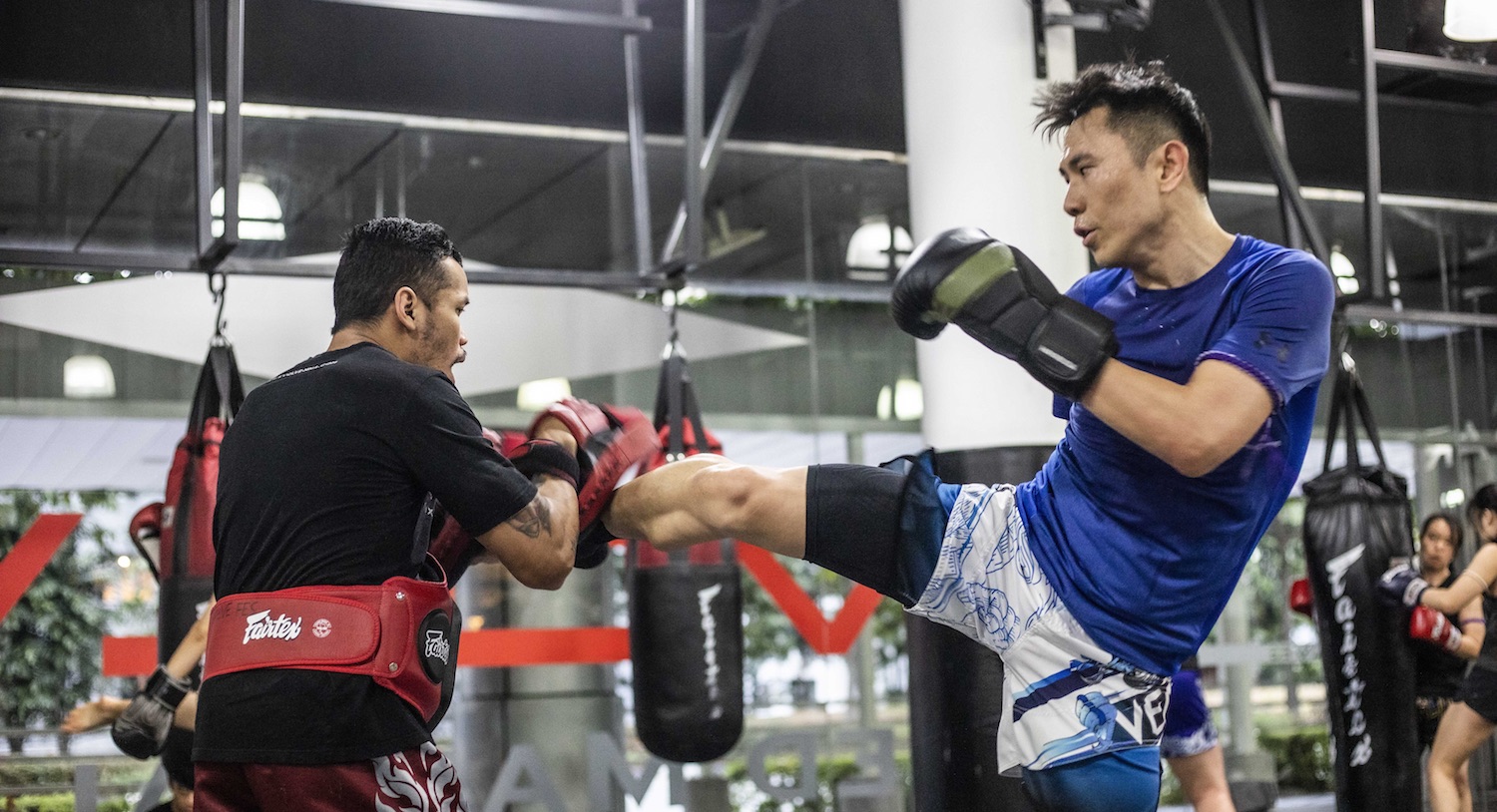 No, Henry did not quit after reaching his fitness goals. He kept going. To this day. You see, the very nature of Muay Thai inspires the secret ingredients to weight loss. Namely, passion, discipline, and laser focus. Passion is what drove Henry to attend his Muay Thai lessons every day. It is what keeps him going to this day.
Passion makes it easy for Henry to be disciplined. It keeps him going when a technique seems impossible to learn. Or when he repeatedly loses to his sparring partners.
On the hard days, students of Muay Thai focus on a long term goal: Improvement. They have a sense of perspective that reminds them that you might strike a large stone 99 times, with no visible effects, but the hundredth blow of the chisel will split the stone in two.
It just so happens that passion, focus, persistence, and determination are the exact same ingredients that you need to succeed in life.
Muay Thai Helped Henry Liew Lose 15 kilos, But It Did A Whole Lot More
Henry has made Muay Thai a part of his life. He starts most days with a Muay Thai session, and he has the physique to prove it.
Over and above the physical benefits of his new lifestyle, Henry also enjoys less tangible upsides. Muay Thai allows students to become more confident, more centered, and much more focused. It helps them form new friendships and a sense of community. These are things that can work for us in many areas of our lives. Just ask Henry.
If you're looking for an activity that will get you into the best shape of your life, like Henry, give martial arts a go and discover first hand how it can enhance your life!
Book your complimentary trial class with our World Champions below!
If you have any other questions regarding Evolve MMA and the programs we offer, you can get in touch with our membership executives at the following locations:
Evolve MMA (Far East Square)
26 China Street
Far East Square #01-01
Singapore 049568
Phone: (65) 6536 4525
Evolve MMA (Orchard Central)
181 Orchard Road
#06-01 Orchard Central
Singapore 238896
Phone: (65) 6536 4556
Evolve MMA (KINEX)
11 Tanjong Katong Road
#02-52 KINEX
Singapore 437157
Phone: (65) 6288 2293
Evolve MMA (Clarke Quay Central)
6 Eu Tong Sen Street
#04-18 Clarke Quay Central
Singapore 059817
Phone: (65) 6226 2150