Evolve Kids Summer Camp 2023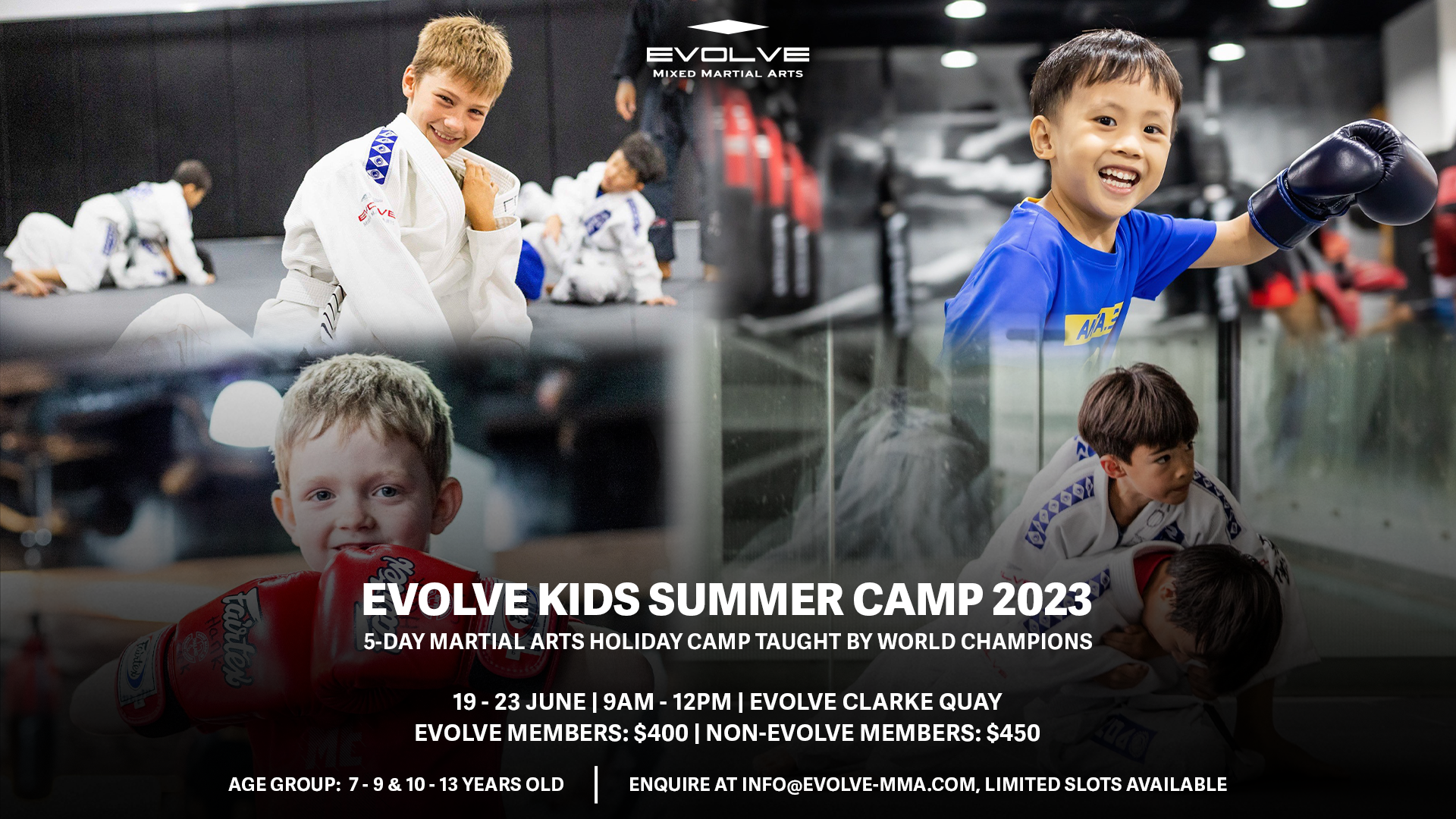 From 19th to 23rd June 2023, Evolve MMA is offering an exciting 5-day martial arts summer camp for kids!
Ranked as the #1 Kids' Martial Arts Program in Singapore, the Evolve MMA Children's Program offers authentic martial arts instructions for kids, taught by our award-winning World Champion Instructors.
This unique summer camp promises five fun-filled days for your child as our World Champion Instructors will guide them through a series of martial arts learning and inspired activities.
Besides aiming to impart the physical benefits of martial arts, such as improved flexibility, strength, and coordination, this camp also emphasizes the development of essential life skills. We aim to foster a sense of respect, discipline, and focus, as well as boost self-esteem and confidence, all in a safe, supportive, and inclusive environment.
We cater to all levels of experience, so whether your child is a budding Bruce Lee or a martial arts novice, they are sure to have an unforgettable experience!
With limited slots available, this is a unique opportunity you won't want to miss. Sign up for the Evolve Kids Summer Camp 2023 today!
Who: 7 to 9 years old, 10 to 13 years old
Date: 19 Jun – 23 Jun
Time: 9AM – 12PM
Venue: Evolve Clarke Quay Central