Mixed Martial Arts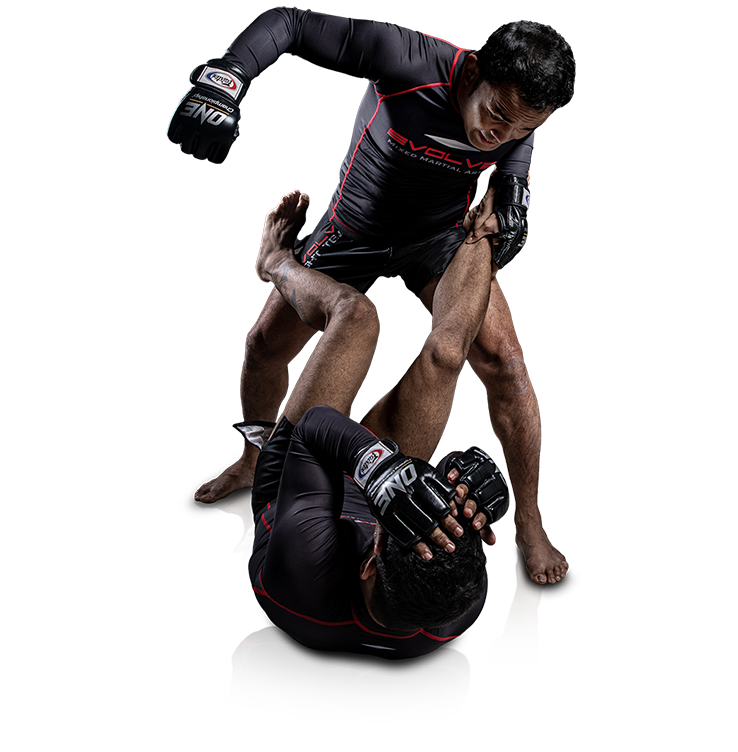 The Mixed Martial Arts program at Evolve MMA teaches students the fundamentals of various martial arts disciplines. MMA is a challenging yet exhilarating full-contact sport that implements a combination of techniques from Brazilian Jiu-Jitsu, Wrestling, Muay Thai, and Boxing.
Evolve is the only MMA academy in Asia with World Champions in Muay Thai, Brazilian Jiu-Jitsu, Mixed Martial Arts, Boxing, Wrestling, No Gi Grappling, and more. It is also the only program for MMA in Singapore that is taught by actual MMA World Champions and/or elite, world-class professional fighters. The MMA program at Evolve is led by Chatri Sityodtong and Siyar Bahadurzada. Together, they have coached and trained world champion professional fighters (Dan Henderson, Rampage Jackson, Rich Franklin, Shinya Aoki, Ben Askren, Tarec Saffiedine, Rafael dos Anjos, etc).
Mixed Martial Arts Instructors

Benefits Of Mixed Martial Arts
Authentic MMA instructors and champions
Trips to MMA events in Asia and elsewhere
Maximize fat loss with a great martial arts workout
Train with members of the official Evolve Fight Team
Real techniques for the UFC Octagon
Attend seminars with MMA legends
Eligible to compete in amateur or pro MMA
Join the Evolve MMA Competition Team
What Makes Mixed Martial Arts At Evolve Different
In the battle ground of the MMA cage, the most effective martial arts have risen to the top, namely Muay Thai, Brazilian Jiu-Jitsu, Wrestling, and Boxing. Based on empirical evidence, most experts agree that a combination of Muay Thai, Brazilian Jiu-Jitsu, Wrestling, and Boxing creates the perfect skill set for the reality of professional fighting in the sport of Mixed Martial Arts (MMA).
At Evolve MMA, you will have access to the most authentic MMA program in Asia. We are the only academy in Asia with an MMA program that is led by World Champions and current world-class fighters. All of our MMA instructors are former martial arts World Champions and/or current World Champions and fighters in the UFC, ONE Championship, Bellator, Rizin, etc. For martial arts enthusiasts and those looking to take their fitness to the next level, this is the program you have been looking for. There is no better place to learn MMA in Singapore than Evolve MMA!
Mixed Martial Arts For Beginners
Evolve has the largest Mixed Martial Arts program in Singapore for beginners. In addition to learning the basics of the fastest growing sport in the world, it is a great workout and an excellent base for self-defense too.
Testimonials
29-year-old Jun Matsumoto
Book Your Trial Class Now!
Mixed Martial Arts For Intermediate And Advanced Students
For students who want to take their Mixed Martial Arts classes to the next level, Evolve MMA offers intermediate and advanced level classes. Interested students can tap on the extensive experience of World Champions who have competed and won at the highest levels of competition in MMA such as the UFC (Ultimate Fighting Championship), ONE Championship, Dream, PRIDE FC, Bellator FC, and more.
Based on a comprehensive curriculum created by our MMA World Champions, students will discover winning tactics and strategies spanning across Muay Thai, Brazilian Jiu-Jitsu, Boxing, and Wrestling, which can be applied during live sparring sessions.
This class is perfect for any student who wants to compete in Mixed Martial Arts and is determined to be a complete martial artist.
Testimonials
19 Year Old Lim Zhen Teng
16 Year Olds Rodrigo and Raphael Camargo Rodrigues
Book Your Trial Class Now!
Mixed Martial Arts Competition Team
We train members of the Evolve MMA Competition Team to compete in MMA. The very best students can aspire to compete at ONE Championship, Asia's most prestigious Mixed Martial Arts event, and other top events around the world. Whatever your martial arts dream may be, we will help you realize your greatest potential.
Book Your Trial Class Now!
More Information On Mixed Martial Arts
Mixed Martial Arts (MMA) is a full-contact sport that allows the use of both striking and grappling techniques derived from the world's most effective martial arts. It is also considered to be the fastest growing sport in the world. Across the globe, fans have been able to witness world-class martial arts athletes compete against one another in major events such as the UFC, ONE FC, DREAM, and Bellator.
The roots of MMA can be traced as far back as the 1920's, when Carlos Gracie and Helio Gracie organized Vale Tudo events called the "Gracie Challenges". Participants of these events would battle it out using various forms of martial arts disciplines. Since these humble beginnings, MMA has rapidly risen to one of the world's fastest growing and most popular sports.
Book Your Trial Class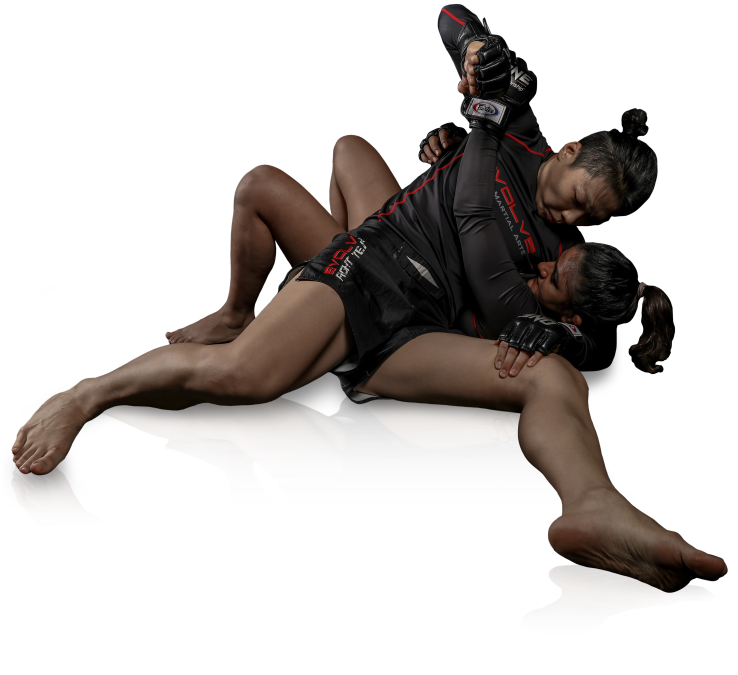 Test drive the Evolve experience with a 30 minute Complimentary Introductory Class with a World Champion! Classes are available for all ages, skill levels, and genders.
Kindly leave your contact information and we will get back to you ASAP.