Muay Thai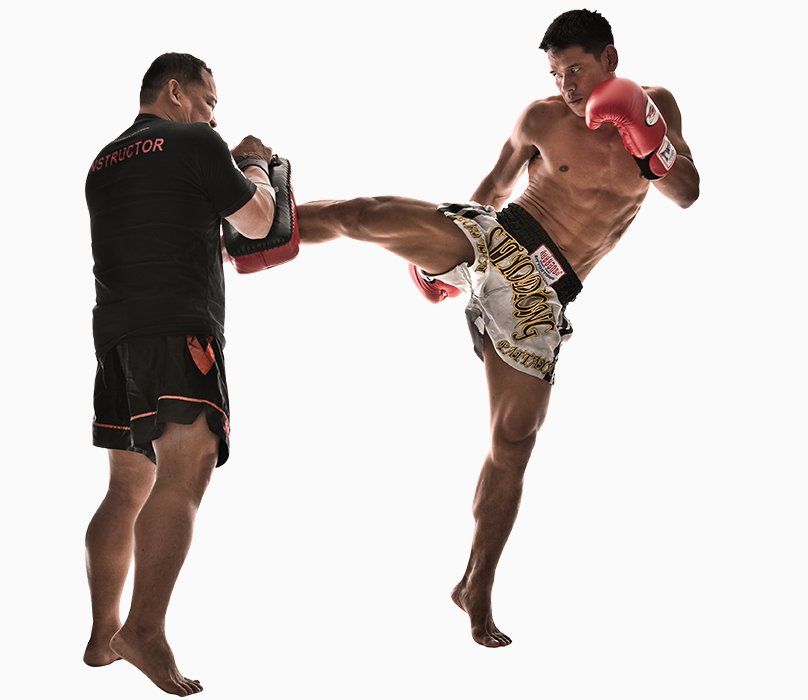 Muay Thai is one of the most powerful and effective martial arts in the world. Developed over thousands of years, this ancient martial art of Thailand is known for its tremendous power, maximum efficiency, and raw simplicity. Muay Thai utilizes a beautiful symphony of kicks, punches, knees, and elbows with fluidity and grace. Muay Thai is often referred to as the "Art of Eight Limbs". If you are interested in learning authentic Muay Thai in Singapore, Evolve MMA is the place to be!
Benefits Of Muay Thai
Authentic Muay Thai instructors from Thailand
Official certification for each level of your progress
Train 7 days a week unlimited
Regular seminars conducted by World Champions
Maximize fat loss with a great martial arts workout
Eligible to attend regular field trips to Thailand
Learn real techniques from Thailand
Eligible to compete in Thailand
What Makes Muay Thai At Evolve Different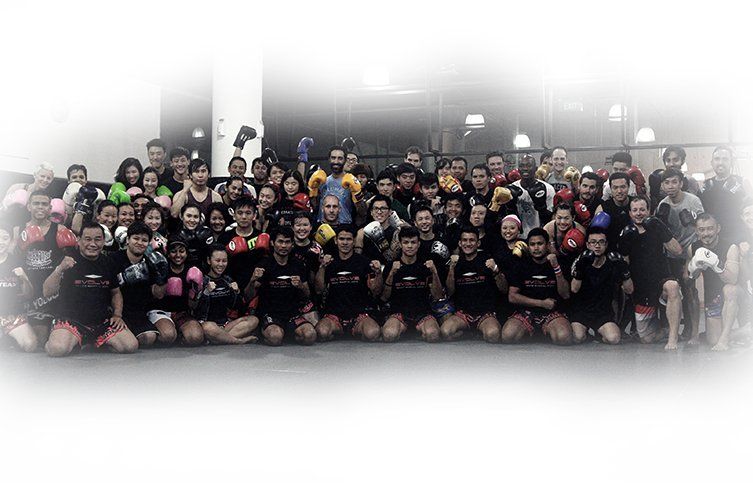 Evolve MMA has the most number of authentic Muay Thai World Champions in the world. It is also the largest Muay Thai Program globally for any gym, camp, or school, including camps in Thailand. Muay Thai legends at Evolve include Nong-O Gaiyanghadao, Sam-A Gaiyanghadao, Petchboonchu FA Group, Sagetdao Petpayathai, Penek Sitnumnoi, Dejdamrong Sor Amnuaysirichoke, Aikpracha Meenayothin, Saknarong Sityodtong, Nonthachai Sit-O, and many other Lumpinee Muay Thai World Champions. Evolve MMA has the highest quality instructor team available anywhere in the world.  There is no better place to learn Muay Thai in Singapore than Evolve MMA!
Book Your Trial Class Now!
Muay Thai For Beginners
At Evolve MMA, we have the highest standards of excellence. It is important that our students develop a solid base of fundamentals in order to correctly progress their skills and maximize their learning.
Our Level 1 Beginners Class is a great introduction to this exciting martial art. Students will learn how to kick, punch, knee, and elbow. They will also learn footwork, proper stance, and basic defense.
Students will be exposed to Evolve MMA's proven and tested curriculum including Muay Thai pad work and simple combinations in a fun and safe environment.
Testimonials
29 Year Old Joanna Cristy Paisely
Load More
Book Your Trial Class Now!
Muay Thai For Intermediate And Advanced Students
For the more seasoned Muay Thai student, Evolve MMA offers intermediate and advanced level classes. Those wishing to take their Muay Thai training to the next level will enjoy the variety of complex combinations, clinch techniques, and live sparring sessions.
Based on a carefully planned curriculum created by our World Champion instructors, students will learn various offensive, defensive, and counter attack techniques. These techniques may be applied during live sparring sessions.
This class is perfect for any student who is serious about competition and determined to hone his or her striking techniques.
Testimonials
Load More
Book Your Trial Class Now!
Muay Thai Competition Team
Members of the Evolve Muay Thai Competition Team will be trained to compete in local amateur Muay Thai competitions as well as to travel to the birthplace of Muay Thai to compete at the highest professional levels in Thailand. Our ultimate goal is to see our most promising students fight at the legendary Lumpinee Stadium.
Book Your Trial Class Now!
More Information On Muay Thai
Muay Thai is one of the handful of martial arts in the world that has been undeniably battle-tested, street-certified, and ring-proven for real-life encounters. Dating as far back as the 15th century, Muay Thai was developed by the people of Thailand to defend themselves against foreign invaders. Infused heavily in rich tradition and Thai culture, Muay Thai is considered to be the national sport of Thailand.
Book Your Trial Class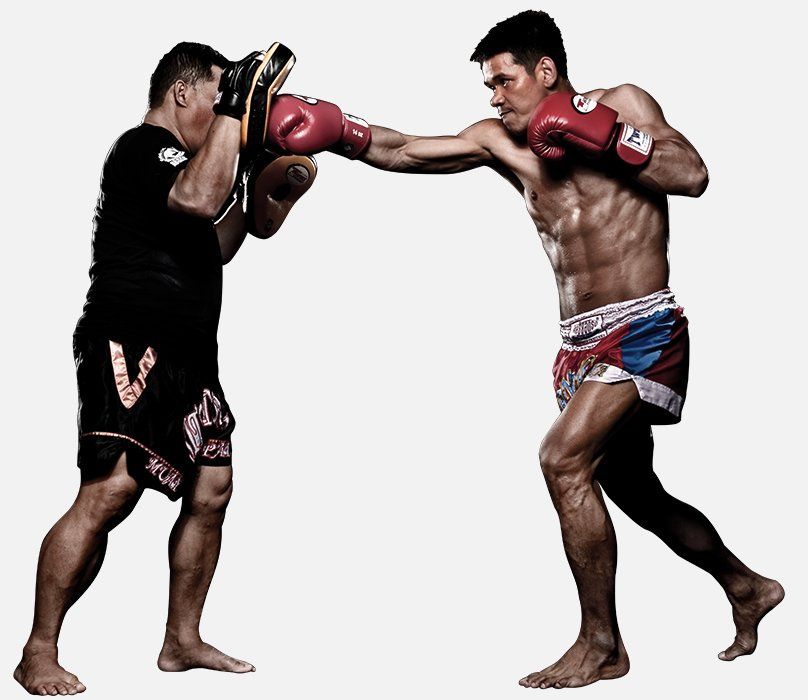 Test drive the Evolve experience with a 30 minute Complimentary Introductory Class with a World Champion! Classes are available for all ages, skill levels, and genders.
Kindly leave your contact information and we will get back to you ASAP.