WarriorFit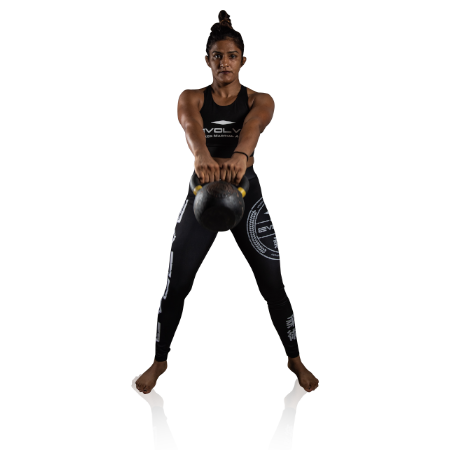 Developed by Asia's leading authorities on strength and conditioning, the Evolve WarriorFit Program is a non-contact circuit training program with a strong focus on good health, fitness, and fun. Based on the strength and conditioning exercises of professional fighters, the Evolve WarriorFit Program will improve your fitness through a series of high-intensity workouts and exercises, conducted in a safe, fun, and supportive environment. It's not just about weight loss. Rather, the primary goal of WarriorFit is to get you into the best shape of your life using movements and conditioning exercises from various martial arts disciplines. If you're thinking about how to lose fat, improve your fitness or build muscles, WarriorFit is for you!

Benefits Of WarriorFit
Lose fat, get toned, and become healthier
Have a ton of fun
Improve your cardiovascular health and fitness
Feel rejuvenated
Maximize fat loss with a great martial arts workout
Enjoy increased energy levels
Increase strength
Achieve fitness levels of a professional athlete
Increase muscle mass
Get rid of old aches and pains
Improve posture and functional strength
Prevent future injuries
Change body composition
Overcome plateaus
What Makes WarriorFit At Evolve Different
The WarriorFit Program at Evolve MMA is a fun and challenging fitness workout based on the strength and conditioning program of the Evolve Fight Team, Asia's most decorated professional fighting team. The program is designed by martial artists for martial artists, and it draws upon over 1,000 years of championship experience accumulated across the Evolve World Champion Instructor Team.
WarriorFit builds fitness, cardiovascular strength, power, flexibility, and muscle, using a wide range of functional exercises to create an exciting, high-intensity workout. If you are looking for a world-class circuit training program in Singapore, then Evolve's WarriorFit program is for you!
WarriorFit For Beginners
WarriorFit For Beginners is a perfect introduction to strength and conditioning training. This class focuses on a mastery of the fundamental exercises and movements of the WarriorFit Program. We will ensure that you are learning perfect form and technique for each exercise.
Through this class, newcomers to circuit training will have the opportunity to build a solid foundation before jumping into much more advanced and physically intensive workouts. By learning the exercises the right way you ensure that you will receive the maximum benefit from WarriorFit while remaining injury free.
More Information On WarriorFit
WarriorFit is about good health and fitness. It is about shedding unwanted weight, losing body fat, getting toned, and improving your cardiovascular health.
Based on the intensive training programs of professional athletes and fighters from around the world, the WarriorFit Program is a non-contact program designed to get the average person into incredible shape. Many elements of the program are taken directly from the training program of the Evolve Fight Team, Asia's most decorated professional fighting team.
The benefits of including WarriorFit in your training regimen are endless. WarriorFit teaches you to be a better athlete, which translates directly into better performance in your martial arts training.
Book Your Trial Class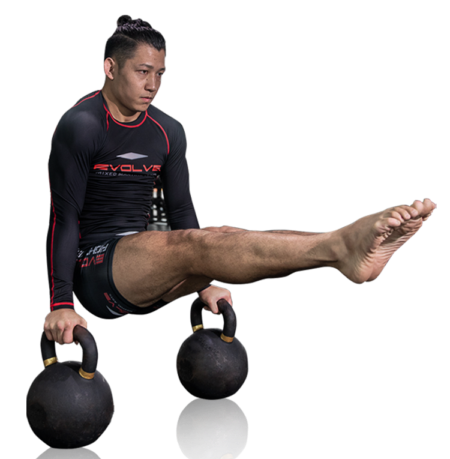 Test drive the Evolve experience with a 30 minute Complimentary Introductory Class with a World Champion! Classes are available for all ages, skill levels, and genders.
Kindly leave your contact information and we will get back to you ASAP.