Wrestling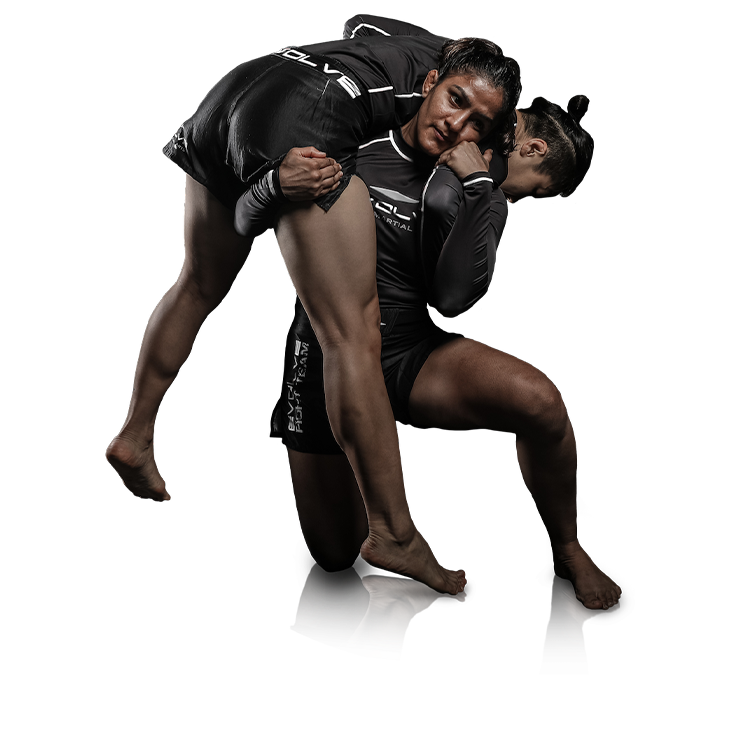 The Evolve Wrestling Program is based on a blend of Greco-Roman and Freestyle Wrestling.
At Evolve MMA, you will have access to the premier wrestling program in Asia. We also offer special competitors classes for those who are interested in competing in wrestling.
Benefits Of Wrestling
Learn wrestling for MMA
Become a more well rounded martial artist
Build up your strength and cardiovascular endurance
Develop quicker reflexes and technical skills
Maximize fat loss with a great martial arts workout
Compete in local and international wrestling competitions
What Makes Wrestling At Evolve Different
Evolve MMA's Wrestling Program focuses on building solid techniques that translate perfectly to MMA and Brazilian Jiu-Jitsu. We are home to the most experienced and accomplished wrestling instructor team in Asia. All of our instructors have succeeded on the highest levels of competitive wrestling, and they have used their wrestling base to transition into professional MMA.
The benefits of wrestling are endless. It develops a physically strong base for all martial arts by improving balance, reflexes, agility, and endurance. All of these qualities are essential not only for athletes, but for anyone who wants to improve their fitness level. For those interested in competing, we hold special training sessions in collaboration with the Singapore Wrestling Federation.
More Information On Wrestling
Wrestling is one of the oldest sports in history, dating back to the first Olympic Games. Wrestling is a combat art based on leverage, strong balance, explosive power, and intricate finesse with the intention of taking down and controlling an opponent on the ground.
In the Olympics, there are two styles of wrestling, Freestyle and Greco-Roman. Both styles of wrestling require explosive strength and power in order to take an opponent down to the ground.
Freestyle wrestling is considered to be one of the most complete styles of wrestling. Greco-Roman wrestling, on the other hand, concentrates on throws and upper body clinch techniques.
In MMA, wrestling is often viewed as a critical part of the transition game between stand-up striking and grappling on the ground. Without a doubt, wrestling is a critical skill for any aspiring mixed martial artist.
Book Your Trial Class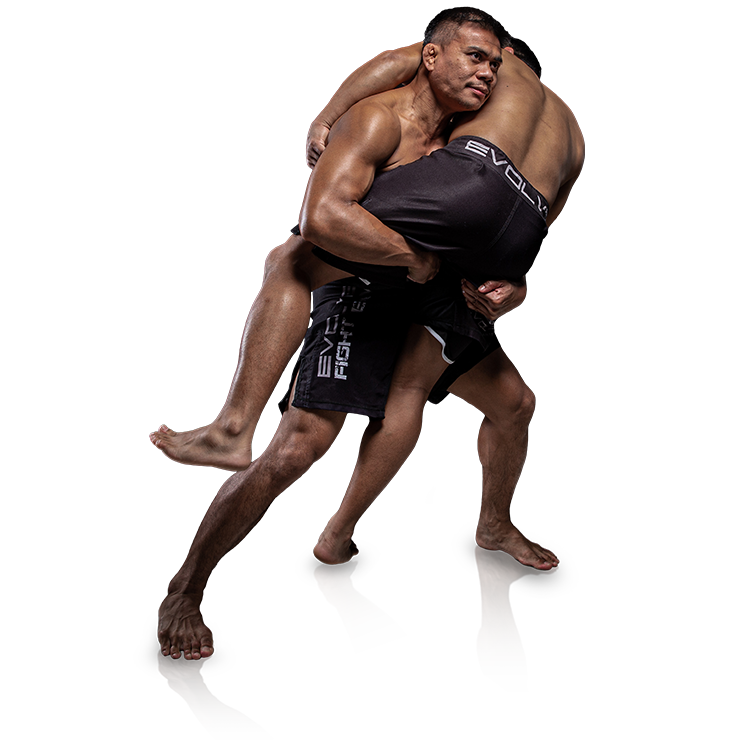 Test drive the Evolve experience with a 30 minute Complimentary Introductory Class with a World Champion! Classes are available for all ages, skill levels, and genders.
Kindly leave your contact information and we will get back to you ASAP.