#UnleashYourGreatness CONTEST
Greatness lives in all of us. Forget the haters. Forget the doubters. Forget the naysayers. Don't let anyone tell you what you can or cannot do. We are not here on Earth to succumb to our fears, doubts, and insecurities. We are here to conquer them and unleash our greatness in life.
The journey of a thousand miles begins with a single step. Ultimately, there are no easy roads if you want to unleash your true greatness in life. Hard work, sacrifice, and commitment are just prerequisites. Our dreams must be our obsession.
In 1903, 8 days before the Wright Brothers flew into the skies with the first ever flyable airplane in history, a reporter at The New York Times wrote an article about how it would take at least 1 million to 10 million years for mankind to build a flyable plane.
No one has ever changed the world with just the limits of logic. It has always been passion, imagination, dreams, and guts that change the world. We have but one precious life. Let's live our greatness. Do what it is that ignites your soul. Dream big. Do good. Unleash your greatness.
Join The Contest. Share Your Story!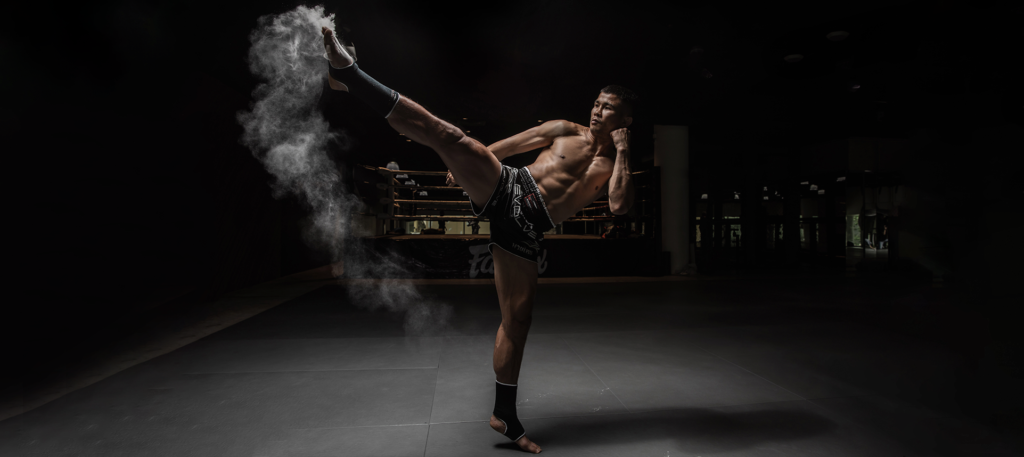 EVOLVE invites you to share your aspirations, goals, and stories about how you are taking that first step towards realizing your greatness! 
PRIZES
GRAND PRIZE (1 WINNER): Private one-on-one lunch with Chatri Sityodtong, Founder and CEO of ONE Championship
PLATINUM (3 WINNERS): One-year EVOLVE Black Card Membership worth up to S$5,000 each
GOLD (3 WINNERS): Apple MacBook Air worth $1,299 each
SILVER (2 WINNERS): Oculus Quest 2 Advanced All-In-One Virtual Reality Headset worth $500 each
BRONZE (1 WINNER): EVOLVE Fight Gear merchandise worth up to S$500
WEEKLY PRIZES: EVOLVE will also pick a few "BEST POSTS OF THE WEEKS" to win prizes such as signed limited edition EVOLVE t-shirts and gears!
HOW TO PARTICIPATE
Post a video or an image or carousel on Instagram and Facebook showing what greatness means to you in this new year.

Share your story about your greatness – it could be your fears, goals, dreams, or a new focus in life.

Tag and nominate 2 people to get them to share their own stories of greatness!

Please note that your stories do NOT have to be related to martial arts.
We want all of you to inspire the world with your stories of overcoming adversity, fears, or doubts.
Use the hashtag #UnleashYourGreatness and tag @evolvemma.

You can post as many images or carousels as you like.

Post as soon as possible to be featured on @evolvemma and win weekly prizes!
Contest ends on 28 February 2022.
Winners will be announced on @evolvemma.
Don't forget to tag @evolvemma, and keep a lookout on @evolvemma social media and this page to catch your feature!
Terms and Conditions apply.
About EVOLVE Mixed Martial Arts
EVOLVE is Asia's premier championship brand for martial arts and has the largest collection of World Champions on the planet with World Champions in Muay Thai, Brazilian Jiu-Jitsu (BJJ), Boxing, Mixed Martial Arts, Wrestling, No-Gi Grappling, and more. EVOLVE MMA ranks among the best academies in the world for martial arts. Additionally, the professional EVOLVE Fight Team includes ONE World Champion Angela Lee, MMA Legend Shinya Aoki, 13x BJJ World Champion Marcus Almeida, BJJ World Champion Alex Silva, ONE World Champion Xiong Jing Nan, Muay Thai World Champion Nong-O Gaiyanghadao, Muay Thai World Champion Penaek Sitnumnoi, Muay Thai World Champion Sagetdao Petpayathai, Muay Thai World Champion Panpayak Jitmuangnon, ONE World Champion Christian Lee, WBA Boxing World Champion Drian Francisco, No-Gi World Champion Bruno Pucci, No-Gi World Champion Jucimar Eller, and many other World Champions.