Evolve Daily introduces a new series called, "Gyms Around The World!" With this new series, we will introduce you to the world's top martial arts schools in every country.
Ever wondered what it'd be like to train alongside Top Muay Thai kickboxers such as Jordan Watson and Liam Harrison? Well, if you happen to be in the UK, you can find out for yourself – by training at Bad Company gym.
Established in the early 90's by Richard Smith, Bad Company went on to produce a stable of Muay Thai World Champions and in the process, build a name for itself as one of the biggest gyms in the UK. Whether you're a total beginner, or a competitive fighter, Bad Company is the place to go if you wish to take your striking to the next level.
Today, Evolve Daily speaks to founder and head trainer of Bad Company, Richard Smith. Read on to find out about his challenges and accomplishments in martial arts. Psst! He also dishes out some great advice for those who are beginning their martial arts journey!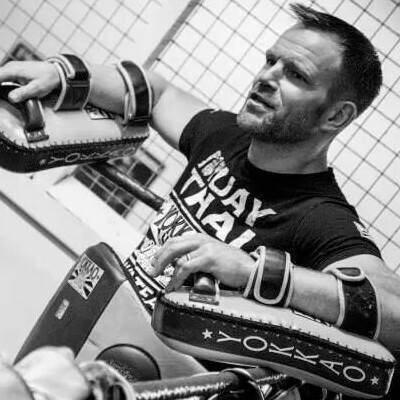 How did you get involved in martial arts?
I started training properly about 32 years ago, at a gym called Cobras in Chesterfield, UK, with a guy called Mike Zamiteas who was a student of Master Toddy.

Before that, I had a friend who trained kickboxing, and had a bag in his back garden. We used to mess around on it and practice until our hands bled. We figured we should learn properly!
What's your favorite thing about martial arts?

I love training and pushing myself, as well as the physical challenge. I also love that there is always something to learn and the fact that I can learn things from everyone.
I enjoy seeing other people develop and accomplish things that they never thought they could do – even small things, like a kid learning to do a forward roll or someone doing 10 push ups. Sometimes that can mean as much as a fighter winning a world title.
Accomplishments like that can change the course of someone's life and take them to places they didn't think they could go.
What's the biggest challenge you've faced in your martial arts career?
Fighting and building the gym up. I always felt my fighters should come first which inevitably compromised my own fight career. I feel that Bad Company has consistently produced good fighters for 25 years now – which is a challenge in itself, so I am happy with the choices I've made.
Balancing running the gym with family life – my marriage and my 3 children, can of course be challenging too. It helps of course that I run the gym with my wife, Lisa Houghton-Smith, who had her own really successful fight career and that my children now love to train too. I have a good team at Bad Company and we all help each other.
What do you consider your biggest martial arts accomplishment?

My biggest accomplishment is that 25 years ago I started a running a gym for 2 evenings a week out of a church hall. (A 6-year-old Jordan Watson came to the first class!) I never thought it would become established full time, known around the world and produce the fighters it has. I never dreamt I would be fortunate enough to have the opportunities, travel and achievements in my own career too, but my coaching ones are most special.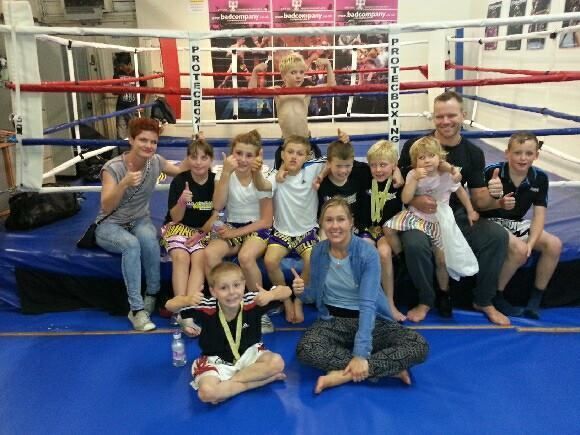 What do you believe are the main benefits of training martial arts?
The obvious things are the fitness and physical benefits, as well as the way it can change people's lives. I've known people who successfully lost weight and changed their whole outlook, changed their career and made their living and their life based on training.
I think it can help with confidence – not in the obvious way of teaching kids to fight or defend themselves, but in the way of showing people what they can do. Things like overcoming difficulties, facing challenges and doing things that make them nervous.
When and why did you start Bad Company?
I moved to Leeds in 1992 and as there was nowhere to train so I started the gym.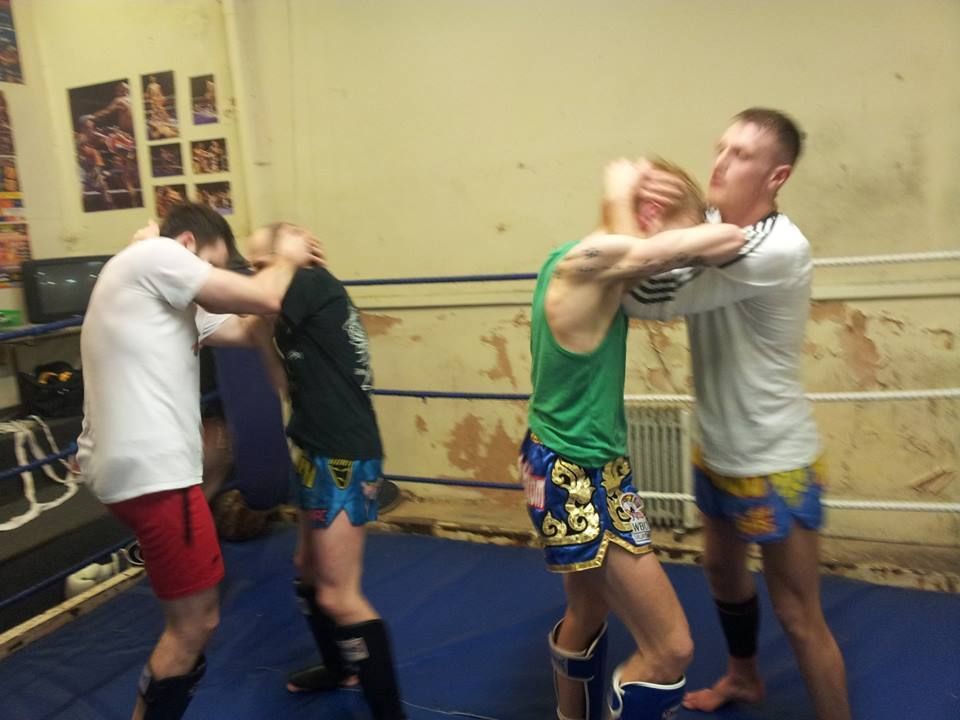 What's your favorite thing about running a martial arts gym?

Building and encouraging people. Physical confidence crosses so many other areas of life. I love coaching fighters but I also enjoy teaching the children's classes, the beginners and everything in between.
What's the hardest part about running a martial arts gym?

Finding the time to keep learning and developing so that I can keep things moving. It's very easy for coaches to keep doing the same thing – year in, year out, and as a result cause things to go stale.
Fight styles change and training methods progress all the time, so it's important to pick up the things that work for you and your fighters.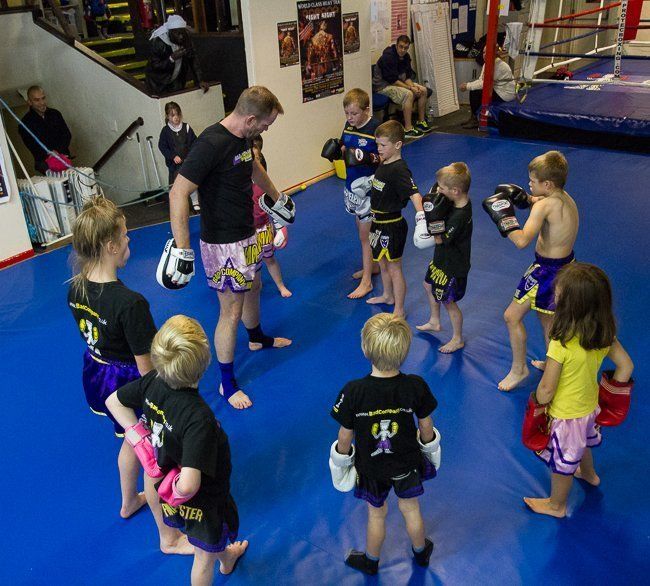 What are you most proud of about Bad Company?

The fact that we are a family. All our main fighters still either train with us, or are still part of the gym and never forget where they come from. However far they progress, they are still and always will be part of Bad Company.
What advice would you give to someone beginning their martial arts journey?

Be consistent. Try to train as often as as possible and always be prepared to learn. Sometimes you will have the chance to train with people that are better than you and you will benefit, other times you will train with people who aren't as good and they will benefit. But you can learn and progress with either.
At Bad Company, Liam Harrison, Jordan Watson, Andy Howson, Stephen Meleady, or any of our A-class fighters will enjoy sparring with anyone they can. No one is above or too good for anyone else.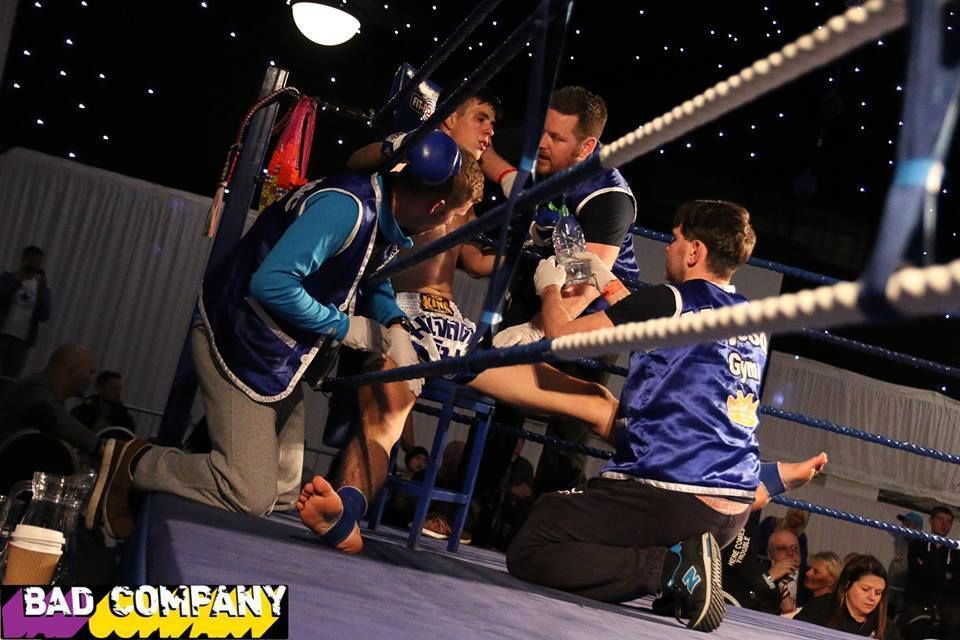 Who are some martial artists you admire?

I admire anyone that has consistently carried on with martial arts for a long time because it takes a lot of commitment and sacrifice. It's easy to say I admire some of the famous fighters, and of course they should be admired for their hard work and dedication, but success is its own reward. The coaches of the fighters are the ones that I admire – they're the ones that stay in the background and don't get the same recognition.
How does your philosophy for martial arts differ from those of other instructors/coaches?

That's a very difficult question! I like to try to get the best out of each individual rather than get their style to fit mine. I try to find what will work best for them and their strengths. No Bad Company fighter looks like another – I don't think there is really a single Bad Company style. They all have their own strengths which I try to develop.