This article contains sensitive themes such as mental struggles, self-harm and suicide. Audience discretion is advised.
"Everyone is a fighter, in his or her own right."
ONE Women's Atomweight MMA World Champion Angela Lee will be coming back to Evolve MMA in Singapore for an exclusive MMA and No-Gi Grappling seminar at Evolve Far East Square, on 30 September 2023.
All proceeds will go to Fightstory – A non-profit mental health organization inspired by the life of Angela's late sister, Victoria Lee.
In the wake of Victoria's passing – and given her own struggles with mental health – Angela took action. Earlier this year, she created the non-profit organization – Fightstory.
Fightstory's mission is to inspire, heal, and unite the world through the stories, struggles, and triumphs of fighters from all walks of life. They believe that speaking the truth, advocating awareness, and building community can save lives.
In a short documentary created for Fightstory, Angela bravely reveals the details of her own suicide attempt in 2017, along with the steps she took to improve her well-being. Constantly being in the limelight due to her achievements in the ring, no one knew the battles Angela had to battle.
"For the longest time, I blocked that reality out of my mind in order to "protect myself." I put up barriers as a defense mechanism, to try and protect my mind and my heart from what had actually happened. And even all these years later, after a lot of healing, it's still difficult to think about, let alone talk about."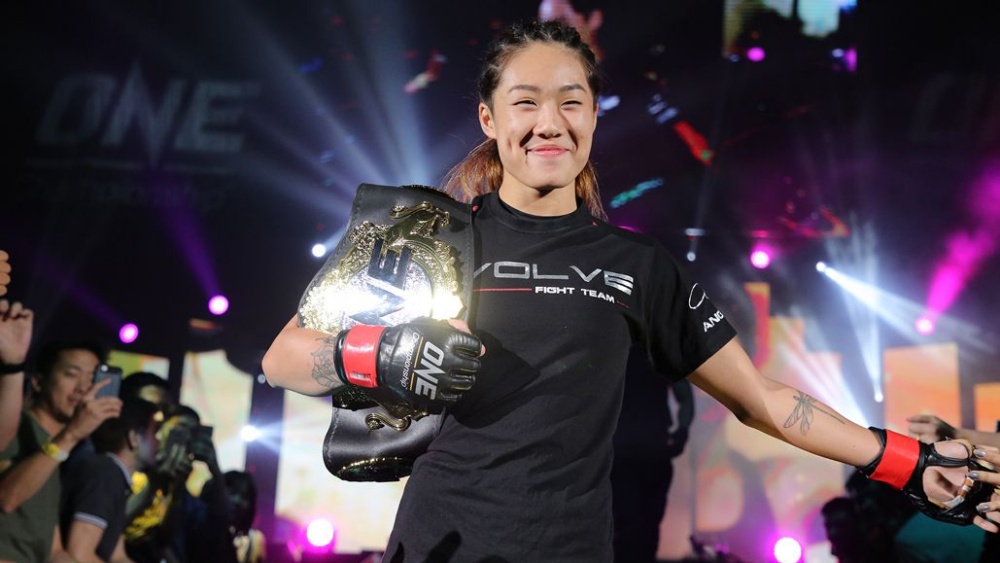 Angela was about to turn 20 years old when she became the youngest mixed martial arts world champion in history and the first female world champion in ONE Championship. Proving she was the best, she successfully defended her title with back-to-back victories. Life was good, she bought a new car, and got engaged to her then-boyfriend. It was an exciting time for her in her life.
But being at the top meant that there was going to be bigger expectations, more pressure, and more stress. The amalgamation of the stress and pressure caused Angela to become blind to her achievements. Thinking about her upcoming title defense and making weight for it was the most important thing in her life, she did not realize what she truly had at that time.
She told herself: "If you don't get this done, you'll lose everything."
Having never skipped a competition, Angela would feel deeply ashamed if she were to sit out her next match. Mental struggles like depression and anxiety don't hit you all at once; they creep in gradually, consuming you before you even realize. Faced with this, Angela would prefer to remove herself from the situation entirely rather than confront the potential aftermath. For her, it was a matter of all or nothing. On November 6th 2017, Angela was at her lowest point.
"I was having a really hard time. I was trying to stay in the fight, mentally."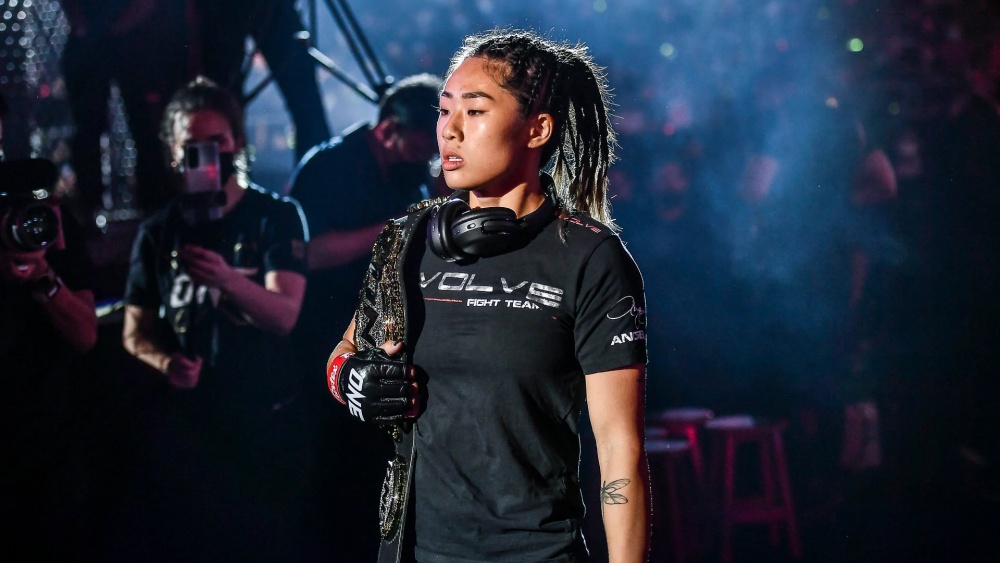 She was trying her best to stay strong, but she felt herself slipping and spiraling. She was terrified and exhausted and at her limit, and all of these negative, dark thoughts started flooding in.
At one point, when her family was asleep, Angela went to the bathroom and tried to break her own arm. When it failed, she then tried to give herself a concussion. She was trying to escape the situation she was in. And when those things didn't work, she decided to get in her car and drive.
Angela wanted to put an end to whatever she was feeling, as it was her only option. She couldn't see past that very moment. Too frightened to voice her struggles, she remained silent. She was equally apprehensive about the judgment she might face from her family and the world at large.
Angela Didn't Want To Be A Disappointment To Anyone.
She wanted to end her life by driving into a guardrail, but could not do it the first time. She circled back and tried again. On her second try, she mustered up more courage, or whatever one might call it, and slammed her foot down on the gas pedal as far as it would go. She didn't know how fast she was going, but it was as fast as her car could move.
She remembered turning the steering wheel sharply, swerving, then striking something, and then the world just… rolled.
At the time, Angela was so consumed with trying to eliminate the thoughts and feelings overwhelming her that she didn't even consider how her next actions could result in something irreversible, from which there was no return, she didn't care whether she lived or died in that moment.
The act of surviving, of attempting to live after everything that had transpired, was incredibly challenging. What compounded the difficulty was the fact that no one knew what had really happened, until now.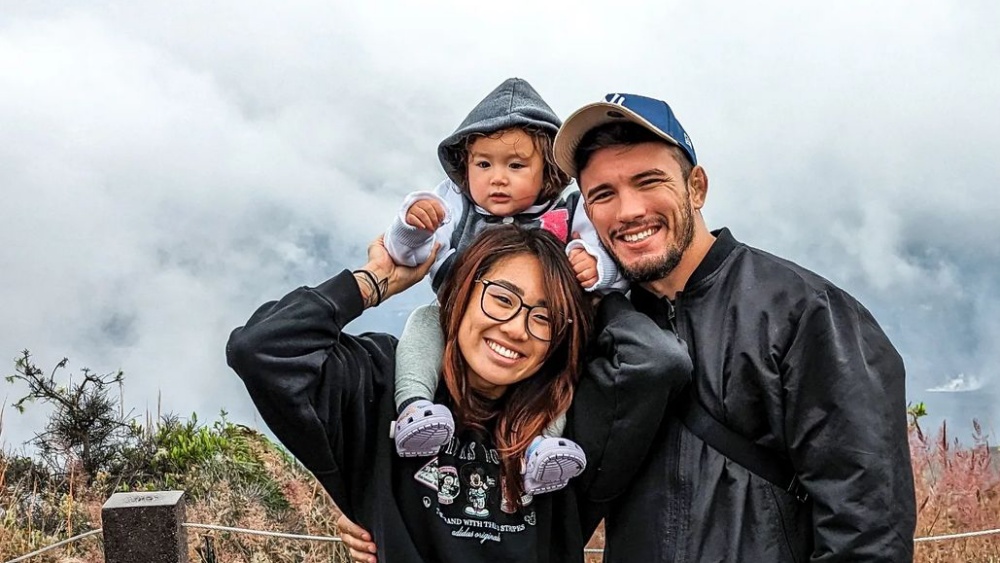 Recovery wasn't as easy a road as well, Angela needed to tell someone, and she eventually shared her troubles with her husband, Bruno Pucci. After hearing what Angela has shared, he made sure she felt safe and loved, and that he was there to support her.
Despite Bruno's unwavering support, Angela still grappled internally. Each day felt like a facade and she felt out of touch with her true emotions. It was as if she wore the mask of an imposter, concealing the turmoil inside. But yet, she would feel waves of intense feelings and it would often submerge her, making it all the more challenging.
But eventually, she began to put herself back together, piece by piece. She started with the smallest things, like concentrating on her breathing when she felt the onset of a panic attack.
One of the things that helped Angela in her recovery journey was writing. She'd write a letter to herself, detailing her feelings and struggles, but at the same time, writing down things that she was grateful for at that moment. But it was a challenging endeavor for her. She told herself she would start with one, then three, then five and eventually up to ten things she was grateful for. Ultimately, writing down her feelings helped her put things into perspective.
Another process of her healing, she incorporated small actions she referred to as "pick-me-ups," such as brewing a comforting cup of coffee or tea. Additionally, time played a crucial role. Granting herself the necessary time to heal and opening up about her struggles with others were integral components of her recovery process. The more she shared her journey, the more profound the healing process became.
Eventually, she came to realize that she was only human just like everyone else is.
"We aren't meant to live a perfect, spotless life. I've come to learn that this life, it's life. It's about growing and learning to accept yourself. Some days are good, some are tough, but each day I choose to keep fighting."
Things were getting better, but on December 26, 2022, her younger sister, Victoria, took her own life. Victoria Lee, like her sister Angela and brother Christian, was signed to ONE Championship, and went on to be the youngest fighter in the history of the organization.
Fightstory was inspired by Victoria and the extraordinary life she lived at just 18 years old. Angela and Victoria's stories highlight the importance of mental health awareness and it serves as a reminder that the battle with mental health can be isolating. However it's crucial to remember that you are never truly alone in this fight.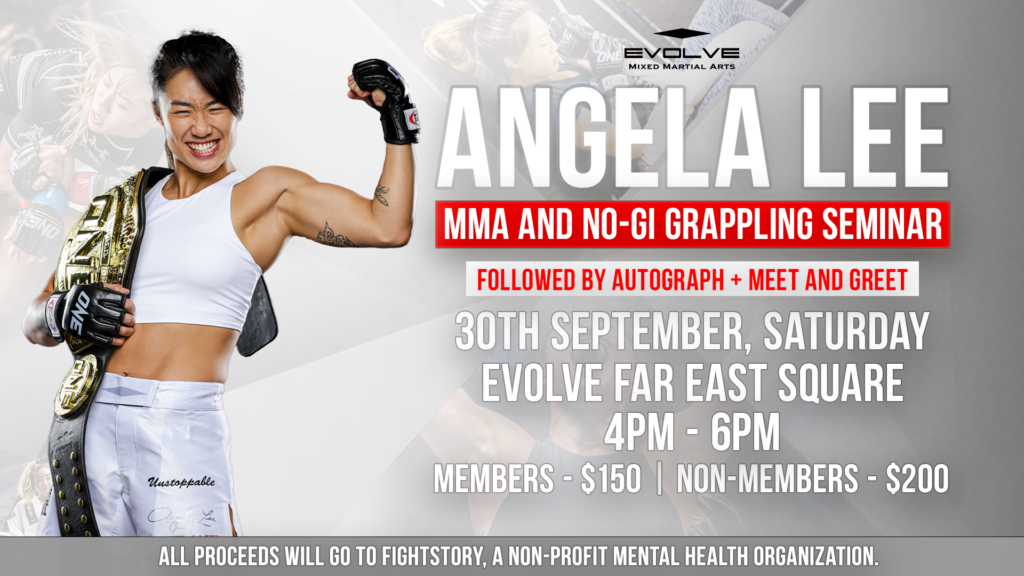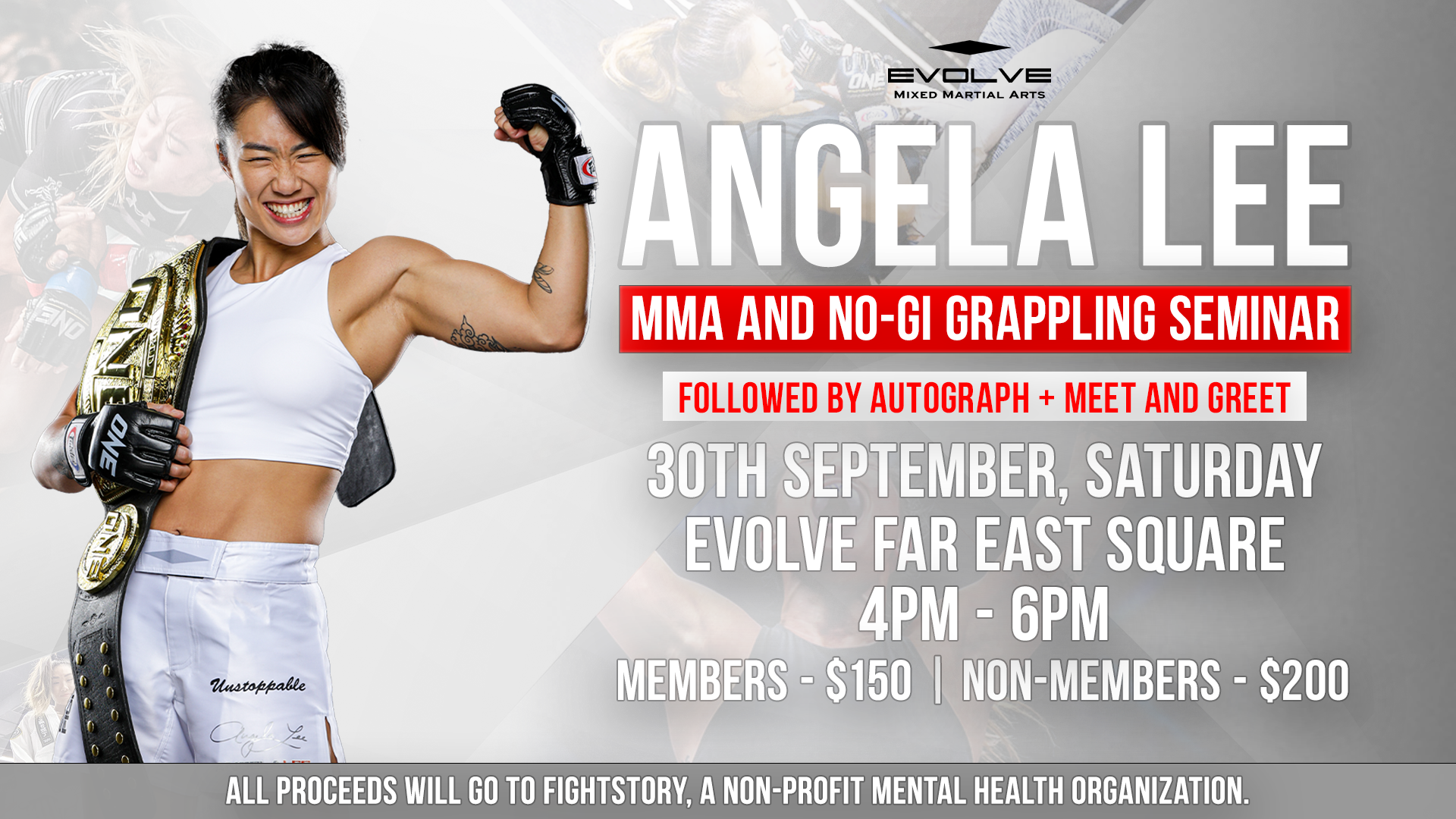 You can actively support this cause by participating in the upcoming seminar hosted by Angela Lee in Singapore, with all proceeds going directly towards Fightstory. For those who are not in Singapore, you can still support the cause by donating directly to fightstory.org. By getting involved, you not only advance the vital mission of raising awareness about mental health but also contribute to the work of Angela's non-profit organization.
Reserve your spot for the MMA and No-Gi Seminar on September 30, from 4PM to 6PM. Help us make a meaningful impact by supporting this important cause.

SIGN UP FOR THE MMA & NO-GI GRAPPLING SEMINAR BY ANGELA LEE HERE!
Don't Be Afraid To Get Help
Suicidal thoughts can occur to anyone at any point in their life. You may never have expected that you would be affected and you may be at a loss. Keeping yourself safe and letting someone know how you're coping are important first steps in getting through a suicide crisis.
If you or someone you know are in mental distress in Singapore, here are some hotlines you can call to seek help, advice, or just a listening ear:
SOS 24-hour Hotline: 1-767
Singapore Association for Mental Health: 1800-283-7019
Institute of Mental Health: 6389-2222 (24 hours)
Tinkle Friend: 1800-274-4788 (for primary school-aged children)
In the U.S, call or text 988 or chat at 988lifeline.org for the 988 Suicide & Crisis Lifeline. For a list of other nations' helplines, see this page.