You're looking for a school holiday activity that's meaningful and fun for your children to do, and you realize how helpful learning martial arts will be for little Johnny and Jane. So the quest is now to find a top martial arts gym in Singapore so they can learn how to punch like the pros.
Choosing a martial arts gym in Singapore for your children can be daunting. There are many options, and knowing the right fit for your kids can be challenging. But with these five factors in mind, you'll be able to find the perfect place for them to learn valuable life skills and get in shape!
1) The Instructors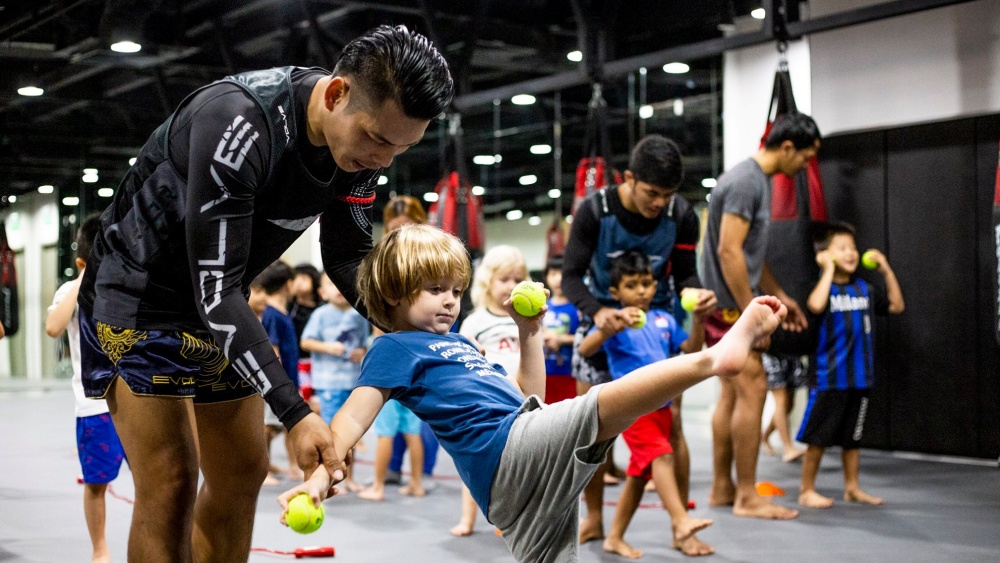 The first thing you want to consider is the instructors. You want your child to have fun and feel safe while learning, so ensure their instructors are qualified, friendly, and good at what they do. If you need clarification on the quality of instruction at a particular gym, ask around or check online reviews – and don't just listen to what other parents say! Ask current members what they think of the staff.
Evolve MMA has instructors who are World Champions in their chosen martial arts. Our instructors are not only qualified to teach the sport but also know how to guide your child to become better at it. As athletes, they know that it takes a lot of discipline and determination to become the best at what they do. So under their experienced guidance and care, your child will learn to work hard and persevere to improve at martial arts. This mindset is something they can apply not just to martial arts but to their everyday life!
2) The Facility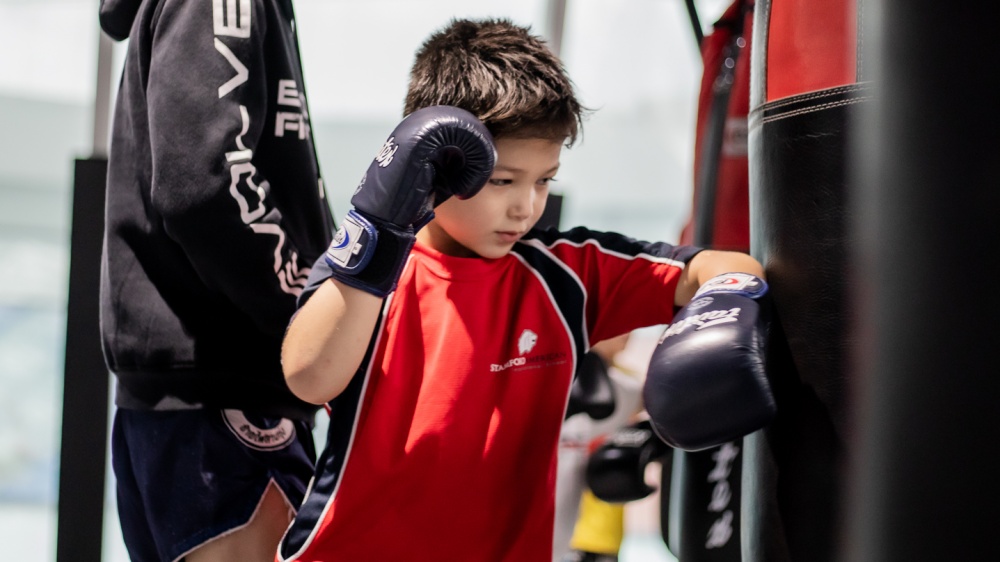 The second thing is the facility itself. You want to ensure the space is clean and organized, so your child learns martial arts in a conducive space. It's also essential that all the equipment, such as punching bags for boxing and Muay Thai, and other accessories, such as skipping ropes, are in good condition. Your child might be unable to enjoy their martial arts lessons fully if the equipment is in disrepair
At Evolve MMA, every outlet is fully equipped with suitable gear, whether it's Muay Thai, boxing, or BJJ, that you would use as a martial arts practitioner. For example, we have competition-grade mixed martial arts (MMA) grappling mats flown from the United States, leg pads, and punching mitts purchased from Thailand. Investing in high-quality martial arts gear means practitioners feel safe when they train, knowing that the equipment can withstand all the punches, kicks, and rolls that students endure when they train.
3) The Type Of Martial Arts Classes Offered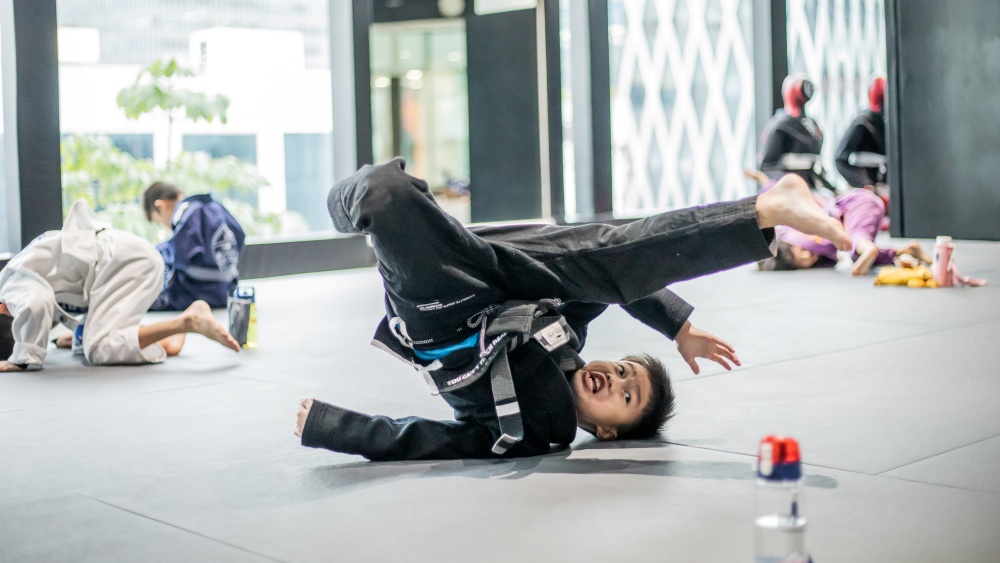 Some schools offer just boxing, Muay Thai, or BJJ. If your child already has some experience and wants to specialize, then a school that only has one sport might be a possible choice. But if you want your child to learn multiple martial arts at once, searching for a top martial arts gym in Singapore that offers various martial arts may be the best option!
Before you enroll, you'll want to find out whether any special courses are tailored for children. For instance, Evolve MMA has a Little Samurai Children's Program. Its curriculum is designed by a Harvard graduate. This program lets children experience all kinds of different martial arts to teach them mental and physical resilience. You'll also want to find support to let your child grow as a student, so they can continue exploring the sport. Over at Evolve MMA Singapore, nurturing students is something we're very proud of doing. Students can join various programs to continue their training at a professional level.
4) Location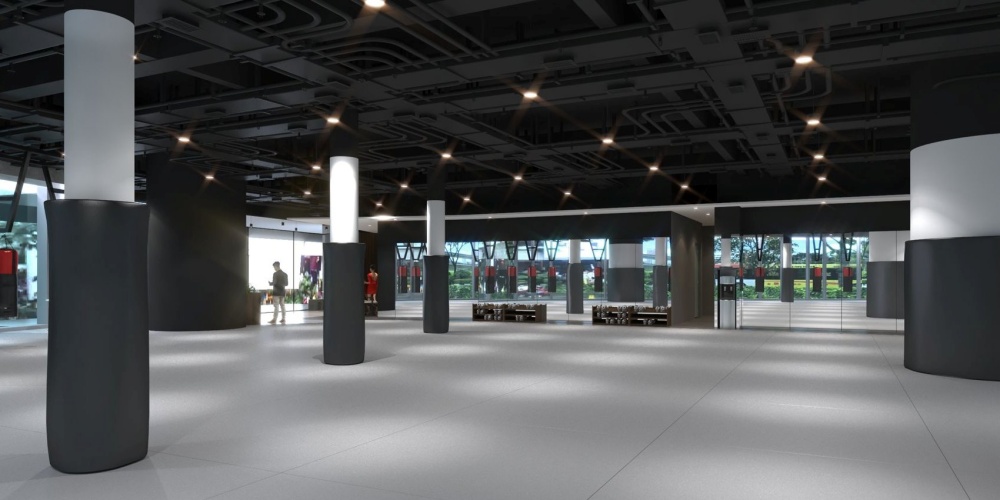 If you're a busy parent, location will be critical. This is especially so if you are juggling pick-ups and drop-offs for multiple children at once! If they are old enough, they might be able to travel on their own. But looking for a martial arts gym close enough to your home or office so that they can head there quickly or for you to pick them up easily is a much more favorable option. It's a bonus if the gym you choose is located within a mall, so you can run any errands while they get their training.
Evolve MMA has multiple locations around Singapore. Take for instance our newly opened martial arts gym at Star Vista. The mall is within walking distance from Buona Vista MRT and has several restaurants, dining areas, and Cold Storage.
So your child can train with their friends and have fun while you do grocery shopping, making it super convenient. You can even join them in martial arts! Having something in common with your child to discuss is an excellent way of bonding, so you don't just focus on discussing grades and school life with them.
5) Cost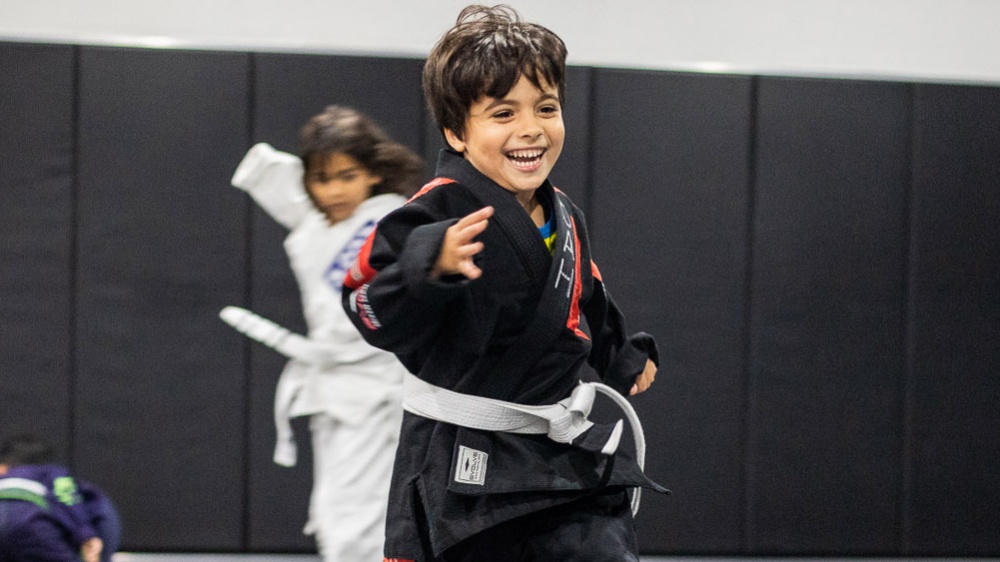 Finally, it's also important to consider the cost of the program. You can find out whether the payment terms are monthly or yearly and whether it includes any uniform or equipment fees. If you have more than one child enrolling, it's good to find out whether the school has student discounts. Additionally, the martial arts gym might hold special camps or workshops. You might also want to ask if the cost covers additional enrichment sessions or even one-to-one guided martial arts classes.
However, instead of merely going for the lowest-cost martial arts gym in Singapore, do keep in mind that you need to consider what the cost covers. It's more important to search for a martial arts gym with top-notch instructors and a conducive environment. That's because your child learns a sport and essential life lessons and values.
For instance, they learn how to win and lose competitions gracefully when they compete in their chosen martial arts. They also learn how to respect others and know that martial arts are about protecting themselves, not using it to harm others. Therefore, finding a supportive environment to teach these values is more important than looking at the lowest-cost classes.
Don't Let The School Holidays Go To Waste. Come For A Trial At Evolve MMA Today!
Your child's school holidays are precious. So instead of letting them play games online all day or do problems in assessment books non-stop, why not let them try something new?
You can sign up for a non-obligatory 30-minute free trial with our instructors at any Evolve MMA gym in Singapore. So grab the chance to help your little warrior unleash their greatness today.
Book your complimentary trial class with our World Champions below!
If you have any other questions regarding Evolve MMA and the programs we offer, you can get in touch with our membership executives at the following locations:
Evolve MMA (Far East Square)
26 China Street
Far East Square #01-01
Singapore 049568
Phone: (65) 6536 4525
Evolve MMA (Orchard Central)
181 Orchard Road
#06-01 Orchard Central
Singapore 238896
Phone: (65) 6536 4556
Evolve MMA (KINEX)
11 Tanjong Katong Road
#02-52 KINEX
Singapore 437157
Phone: (65) 6288 2293
Evolve MMA (Clarke Quay Central)
6 Eu Tong Sen Street
#04-18 Clarke Quay Central
Singapore 059817
Phone: (65) 6226 2150
Evolve MMA (Star Vista)
1 Vista Exchange Green
#02-26A The Star Vista
Singapore 138617
Phone: (65) 6539 9590