Muay Thai is widely considered to be the most effective stand-up fighting system in the world. It's an ancient martial art that allows the use of punches, kicks, knees, elbows, throws, sweeps, and clinch fighting.
Learning Muay Thai is a richly rewarding experience that transforms you mentally and physically as you learn effective fighting techniques.
Muay Thai Frequently Asked Questions (FAQs)
Thinking about signing up for Muay Thai classes? Let's go over some of the questions you might have:
1) Do I Need To Be In Shape To Train Muay Thai?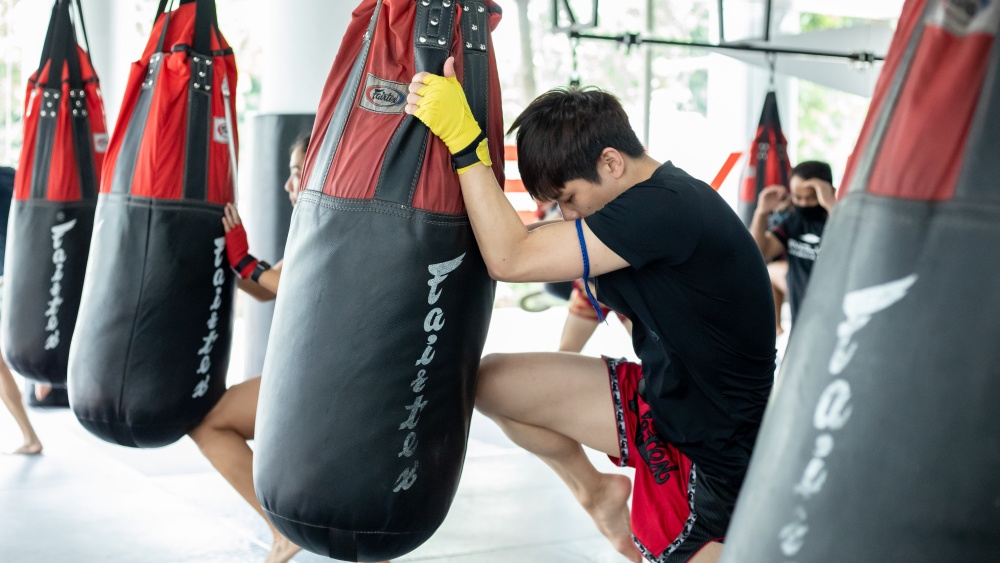 No. You don't need to be in shape to train Muay Thai. Anyone who wants to train can. Muay Thai instructors take pride in getting their students into the best shape of their lives, and training sessions can burn up to 1,000 calories per hour. This means your fitness level will increase exponentially once you start training Muay Thai. You'll get to lose weight while building your arsenal of Muay Thai techniques.
Besides, being in shape doesn't mean you won't have to deal with the soreness that comes with training Muay Thai for the first time. Your body still needs to get used to the specific stresses Muay Thai puts on it. The first class is always the hardest and it gets easier from there.
2) I Don't Want To Be A Fighter, Is Muay Thai Right For Me?
Many people who train Muay Thai have no intention of ever fighting professionally. People train for various reasons such as learning how to fight, getting into better shape, or simply wanting a new hobby. You'll learn how to defend yourself regardless of if you plan to compete when you train Muay Thai, and you'll be in pretty good shape. Muay Thai also does wonders for stress relief. It serves as destructive therapy, a practice that involves taking out your frustration on inanimate objects.
3) How Often Will I Need To Train?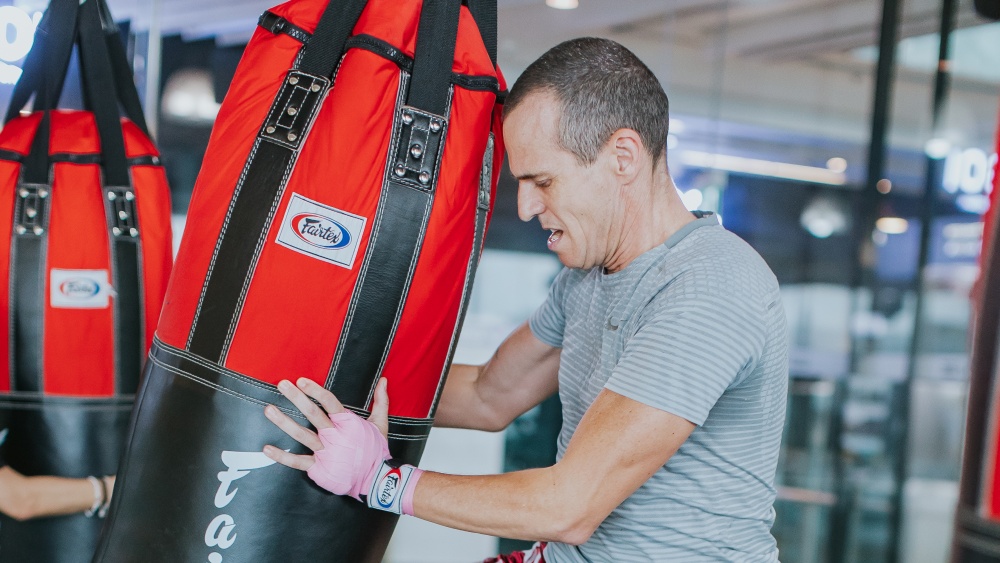 Muay Thai gyms typically don't force their students to train a set number of times weekly. That's completely up to you and your schedule. You should aim to train at least three times a week if you want to improve at a fast rate or compete someday. About once or twice weekly is enough for hobbyists, while professional Muay Thai fighters typically train at least five days a week.
4) Is Muay Thai Good For Self-Defence?
Yes. Muay Thai is one of the best martial arts for self-defence. You learn how to attack with your elbows, punches, kicks, and knees, and how to defend against such attacks. You learn how to fight in the clinch, and how to trip and throw opponents.
Muay Thai teaches you everything you need to know about striking, so you'll be able to defend yourself against most people. Add some grappling training to your routine, and you'll be a well-rounded fighter who can fight standing up or on the ground.
5) Will I be Forced To Spar?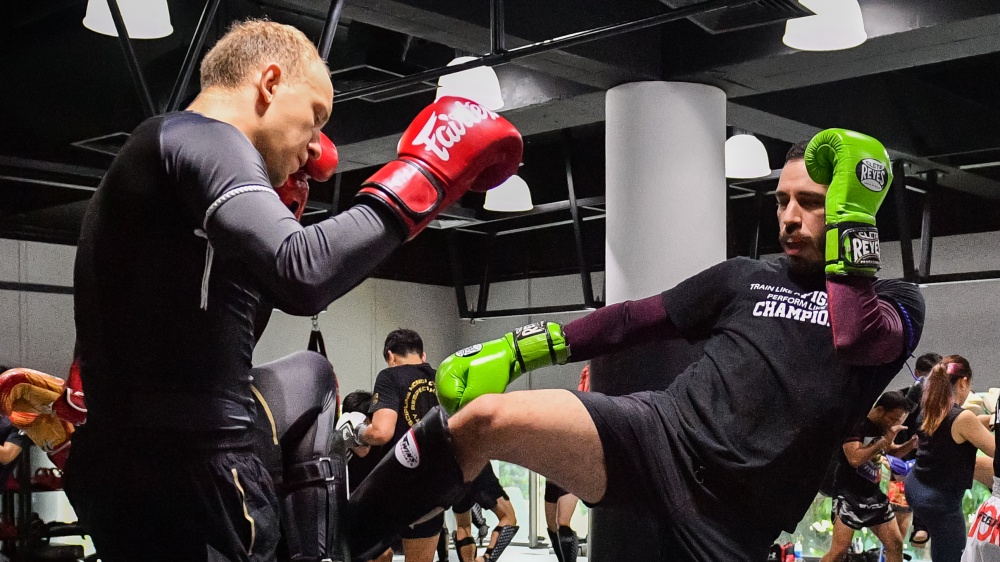 No. Beginners typically aren't allowed to spar in Muay Thai gyms. It's reversed for intermediate and advanced students. Before you spar, you'll need to learn all the basic attacks used in Muay Thai and how to defend yourself. When your skills improve, your instructors might suggest sparring.
Sparring is never compulsory, but it's an important part of training since it's a realistic simulation of a real fight. Muay Thai gyms are known for their gentle sparring culture, so you don't have to worry about your training partners trying to take your head off. Sparring in Muay Thai is more about learning how to manage distances, defense, and set up your strikes than brawling with your training partners.
6) What Will I Need to Bring To The Gym For My First Class?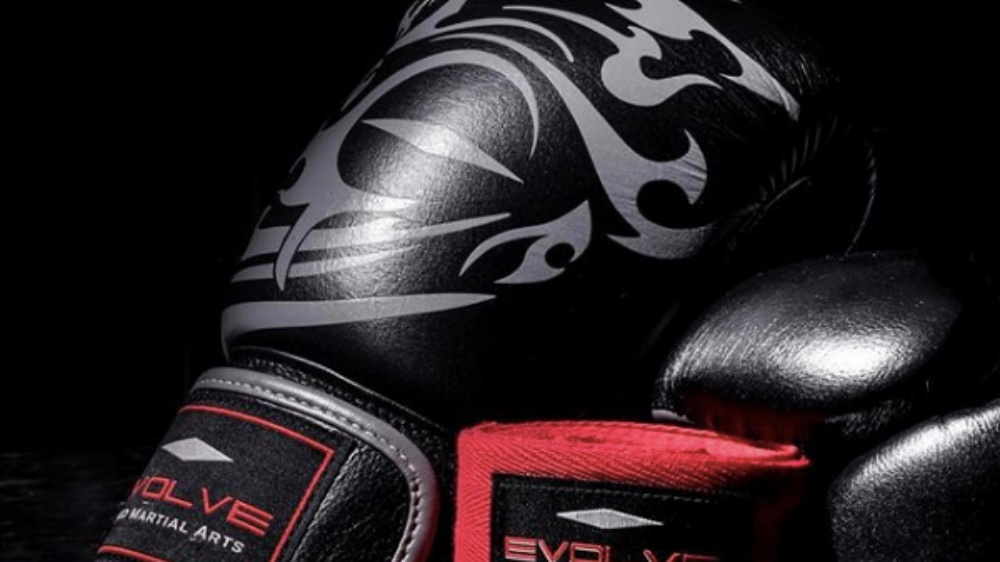 You'll need to purchase a pair of flip-flops, a mouthguard, and hand wraps heading into your first class. You should also consider getting a pair of boxing gloves even though most gyms have spare gloves laying around for newbies. Boxing gloves soak up lots of sweat during training sessions so it's typically better to have your own pair for increased hygiene.
As far as attire is concerned, men typically train in t-shirts and Muay Thai shorts. You can wear any pair of shorts that allow you to throw kicks freely. Consider wearing compression shorts underneath or something similar. Women typically wear comfortable sleeveless shirts with sports bras underneath them. They typically wear Muay Thai shorts with leggings or compression shorts underneath. You should also bring a towel if you sweat a lot. That way, you can dry yourself off during breaks.
Other things you might eventually need when training Muay Thai include headgear, water bottles, shin guards, and ankle wraps.
7) Do Women Train Muay Thai?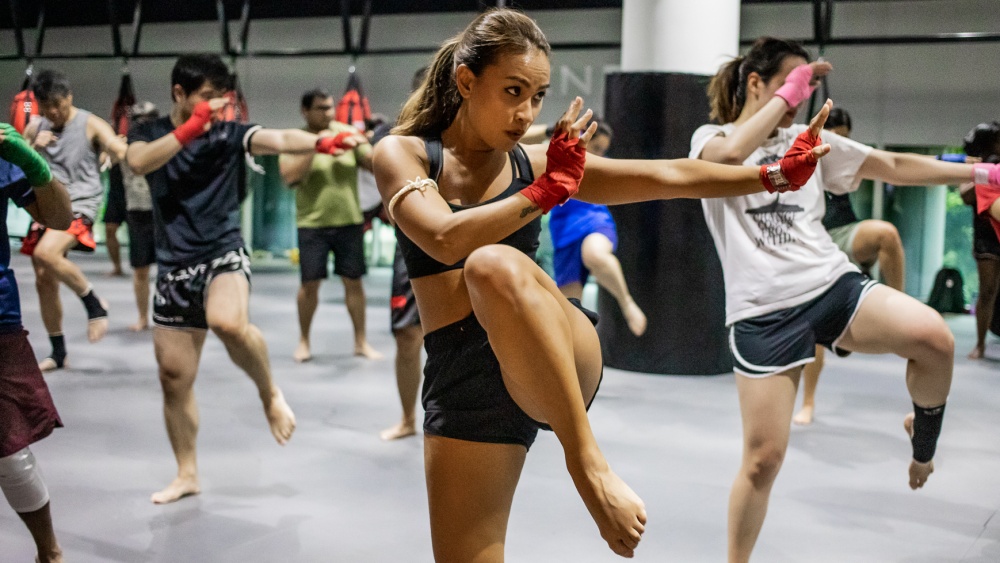 Yes. Girls and women are typically about a third of many Muay Thai gyms. It's an excellent martial art that helps to toughen and strengthen them. There will be other women for you to spar with, and you'll enjoy your sparring sessions with the guys just as much. Muay Thai culture encourages a gentle approach to sparring that focuses on executing techniques properly over landing strikes with power.
8) How Long Will It Take Before I'm Ready to Spar?
That depends on various factors like how often you train and how easily you pick up new techniques. Generally speaking, sparring is reserved for intermediate to advanced students. There's no point sparring when you don't even know how to throw a roundhouse kick properly.
How consistent you are with your training is one of the biggest factors that impact how long it takes for your skills to reach the intermediate level. Most people who train at least three times a week reach that level of skill within one or two years. The more often you train, the faster your skills will develop.
You can't train Muay Thai once a week and expect fast progress. A student who trains four times a week gets to learn everything you'd learn in a month in a week.
Reap The Benefits Of Muay Thai Today!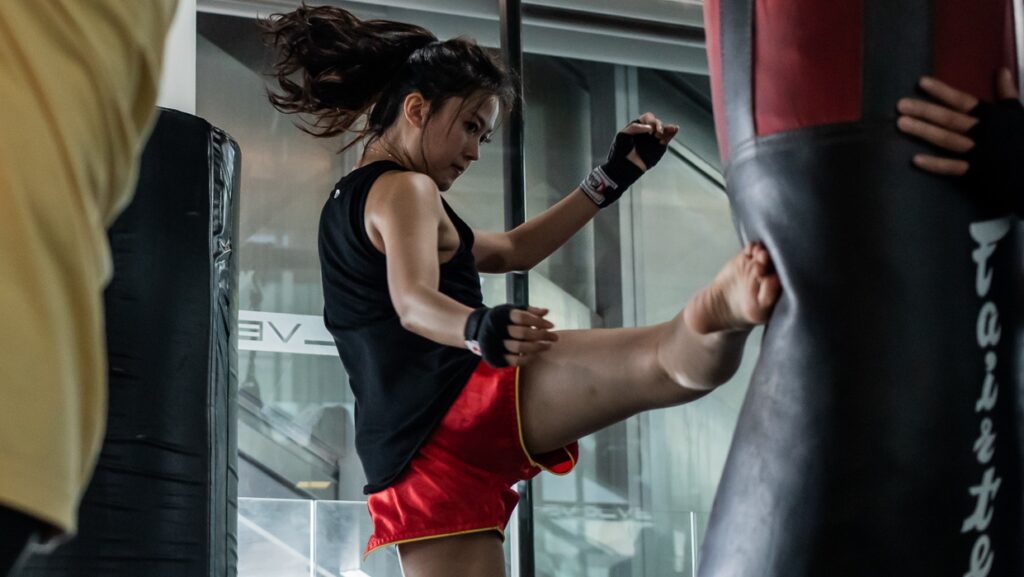 There is absolutely nothing to be scared of when it comes to learning Muay Thai. It is an ancient martial art that prioritizes respect, humility, and teamwork. No one at any respectable Muay Thai gym will ever ask you to spar or fight if you are not interested in doing so.
Deciding not to spar won't prevent you from enjoying the benefits that come with training Muay Thai. You will still learn effective self-defense techniques, and you will become leaner and more disciplined even if you ever had a single sparring session. We hope this article answers all your questions especially if you're looking to potentially try Muay Thai yourself, be it as a hobby or to compete professionally.
If you've been considering training Muay Thai, why not book a class at Evolve MMA and learn from our Muay Thai World Champions?
Book your complimentary trial class with our World Champions below!
If you have any other questions regarding Evolve MMA and the programs we offer, you can get in touch with our membership executives at the following locations:
Evolve MMA (Far East Square)
26 China Street
Far East Square #01-01
Singapore 049568
Phone: (65) 6536 4525
Evolve MMA (Orchard Central)
181 Orchard Road
#06-01 Orchard Central
Singapore 238896
Phone: (65) 6536 4556
Evolve MMA (KINEX)
11 Tanjong Katong Road
#02-52 KINEX
Singapore 437157
Phone: (65) 6288 2293
Evolve MMA (Clarke Quay Central)
6 Eu Tong Sen Street
#04-18 Clarke Quay Central
Singapore 059817
Phone: (65) 6226 2150
Evolve MMA (Star Vista)
1 Vista Exchange Green
#02-26A The Star Vista
Singapore 138617
Phone: (65) 6539 9590