Have you considered learning self-defense skills at a martial arts gym in Singapore or exploring an unknown part of the city on the weekend? These healthy recreational activities can help you to unwind and destress, so you can perform better at work. For many of us who are trying to (re)adjust to working in an office, coping with changes can lead to high stress levels. Even those who are still working from home can experience exhaustion from a blurring of work-life boundaries. In fact, the news has reported that as many as 62% of Singaporean workers feel burnt out!
Sports such as martial arts are one of the best ways to help you become stronger physically and mentally. If you don't know what to choose, we recommend enrolling in a gym like Evolve MMA, one of the top mixed martial arts (MMA) gyms in Singapore. You will get to try various martial arts such as Boxing and Muay Thai.
Singapore is a vibrant metropolis with plenty of healthy recreational activities available. Contrary to what some people might say, shopping and dining aren't the only fun things to do in Singapore. And while we agree that these are pleasurable pastimes, these certainly aren't the only healthy recreational activities available.
Or are you perhaps in search of new hobbies? Whether you prefer to stay indoors for recreational activities in Singapore or venturing outdoors to enjoy the city's wonderful tropical sunshine, check out our list of things to do. It might get you started on a new hobby at the end of the list!
Why Are Healthy Recreational Activities Important?
If you thought Singapore is boring, you probably realize that that's far from the truth. You can take a hike, learn a new skill or pick up a sport. With so many healthy recreational activities such as Muay Thai, BJJ, or boxing in Singapore to try, choosing one should not be too difficult.
Besides, trying a new activity helps you discover what you're capable of doing and build your confidence. Such recreational activities also provide a platform to connect with yourself or create stronger bonds with your friends and family. Not everyone needs a significant life change to push themselves out of their comfort zone. Finding activities such as exploring the great outdoors, learning a new skill, or trying a new sport in Singapore is a way to introduce novelty to your life.
What Do People Do For Recreation In Singapore?
Here's a list of six awesome healthy recreational activities in Singapore to try! It does not matter if you are "solo-tripping" or looking for a bonding activity with your friends or family; our list includes options for all.
1) Go On A Hike Along The Southern Ridges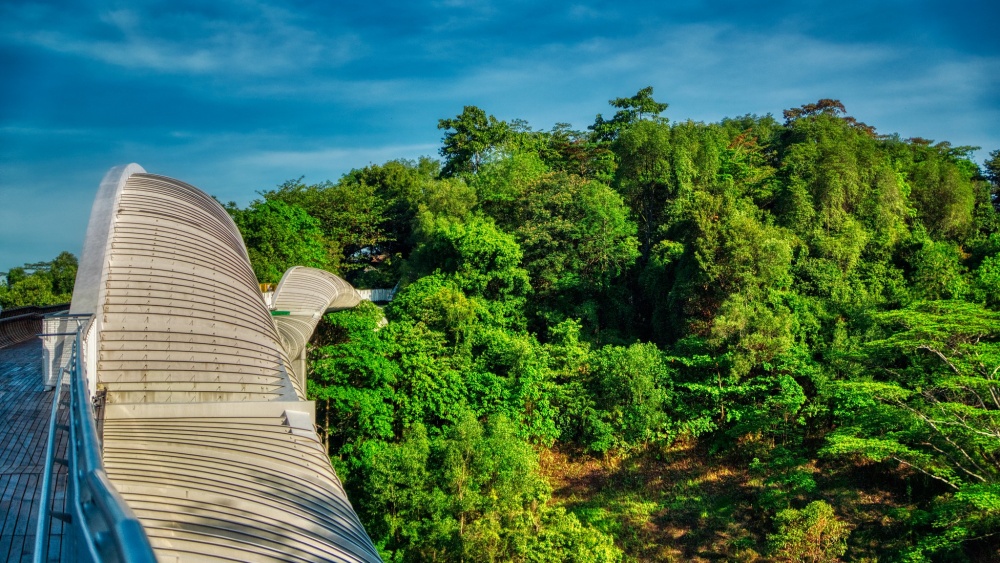 You can explore several hiking trails in Singapore, but we recommend exploring The Southern Ridges. The park near Lavender MRT station is a beautiful open expanse connecting Mount Faber Park, Telok Blangah Hill Park, HortPark, Kent Ridge Park, and Labrador Nature Reserve. So whether you're running solo, with your friends, or looking for a family bonding experience, the Southern Ridges provide a relatively easy, scenic route.
If you begin from the Marang Trail at Mount Faber Park, you will trek past forested terrain with stately Saga and Angsana trees. Then hike upslope to Mount Faber Hill, where you'll be rewarded with scenic views of the Southern Islands.
Along the way, you're sure to encounter the iconic 274m-long Henderson Waves. This elevated pedestrian bridge is easily recognizable for its arches that make up the iconic design. Ready to go off the beaten trail? Follow the path signs and locate the Forest Walk and Canopy Walk. These two bridges cut through the Adinandra Belukar in the Southern Ridges. Stay quiet, and use your birdwatching binoculars if you've brought them. Over here, you can take in the breathtaking view of the forest and observe birds in their natural habitat. Visit the NParks website for more information on the Southern Trails.
2) Take A Stroll Through Gardens By The Bay And Its Flower Dome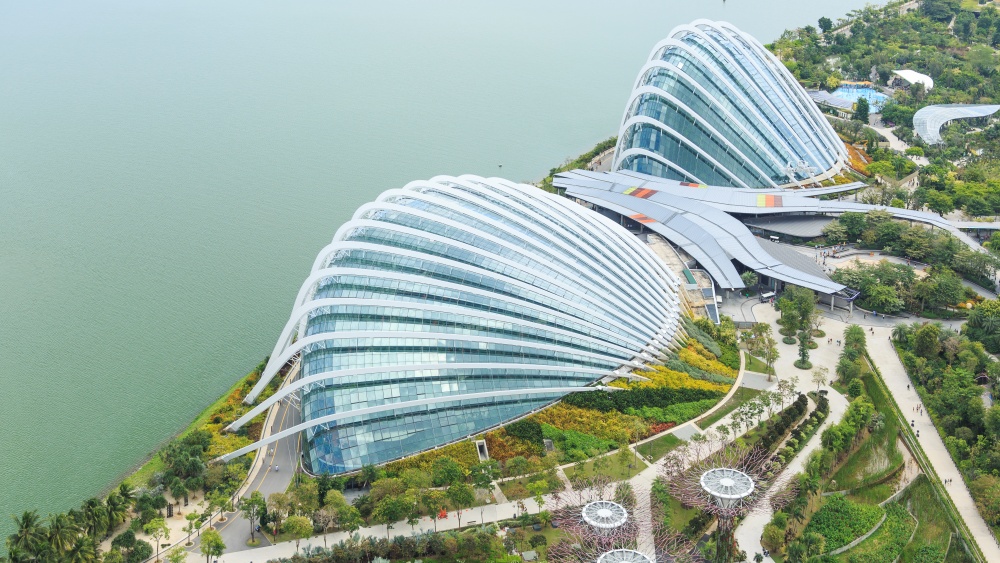 If time to smell the roses is top of your list of things to do in Singapore without melting in the sweltering heat, there's no better place than Gardens by the Bay. During the day, stop by the air-conditioned Cloud Forest, a massive greenhouse dome. You are first greeted by the spectacular artificial waterfall cascading from 30 meters above the ground at the entrance. Then wander into the forest with more than ten different types of trees from around the world growing at varying heights.
Walking through this area, you will feel transported into another land – it's truly magical! You can also visit the air-conditioned Flower Dome, which hosts a spectacular array of flowers and plants. The massive greenhouse holds the Guinness World Record for being the largest glass greenhouse in the world.
Drop by the Bay South Gardens if you are not too bothered by the heat and humidity. The park is well-known for its stunning Supertrees in the Bay South Gardens. Here, you can witness Garden by the Bay's sustainability efforts to use green waste for fertilizer and to generate electricity. Look up and see the web of photovoltaic cells from the Supertrees, forming canopies anchored to the treetops. These canopies do double duty to harness solar energy and trap air pollution.
Are you looking for things to do with your significant other? Come by at night, when the supertrees light up at night with the accompaniment of music, keeping the sky aglow. Families will also enjoy the free Gardens Rhapsody show daily at 7.45 pm and 8.45 pm.
3) Refine Your Culinary Skills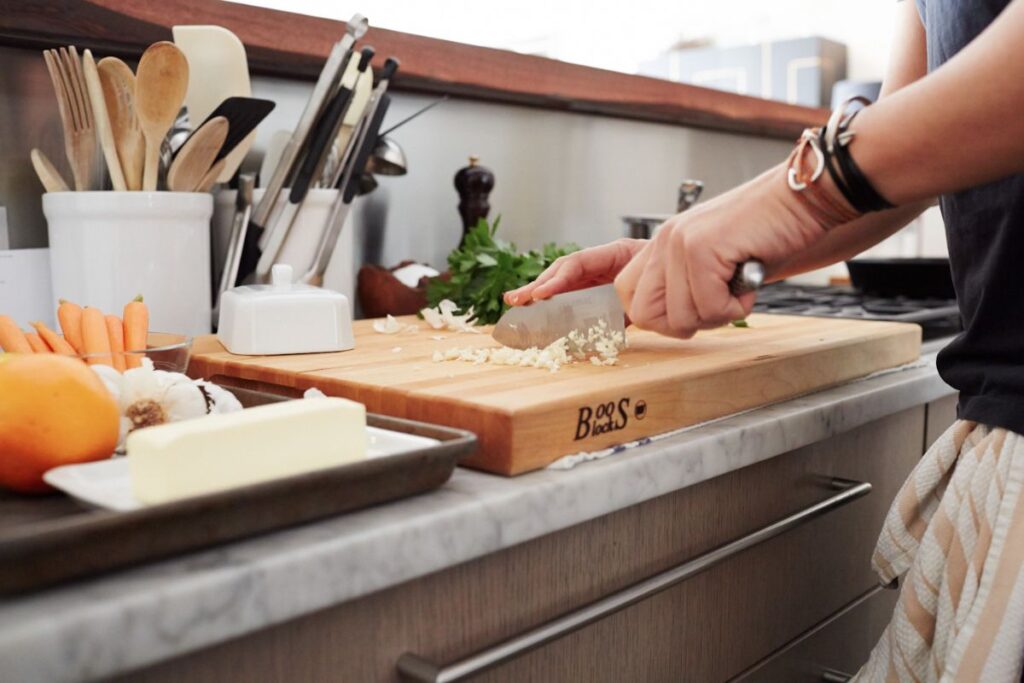 The Circuit Breaker phases allowed many people to discover newfound interests at home. The Dalgona coffee craze was one of such trends that took off during the pandemic because of the excess time for new hobbies, with many trying to make the syrupy whipped coffee and showcasing it on Instagram.
Now that face-to-face classes can resume, it's time to put on your chef's hat and refine your meal prep skills. There are plenty of cooking and baking courses out there that you can enroll in as a leisurely recreational activity or for those who want to become professionals.
Parents, do you prefer classes in which you can participate with your mini-mes? Opt for short children's classes that teach simple life skills along the way, such as learning to recognize the nutritional value of food.
And if your gathering sessions with your university mates are getting a tad too dull, grab your friends and enroll in a culinary cooking challenge. With exciting programs such as Tott's Ultimate Baking Challenge, you can simultaneously participate in a healthy recreational activity in Singapore while having fun with your friends!
4) Discover Your Inner Picasso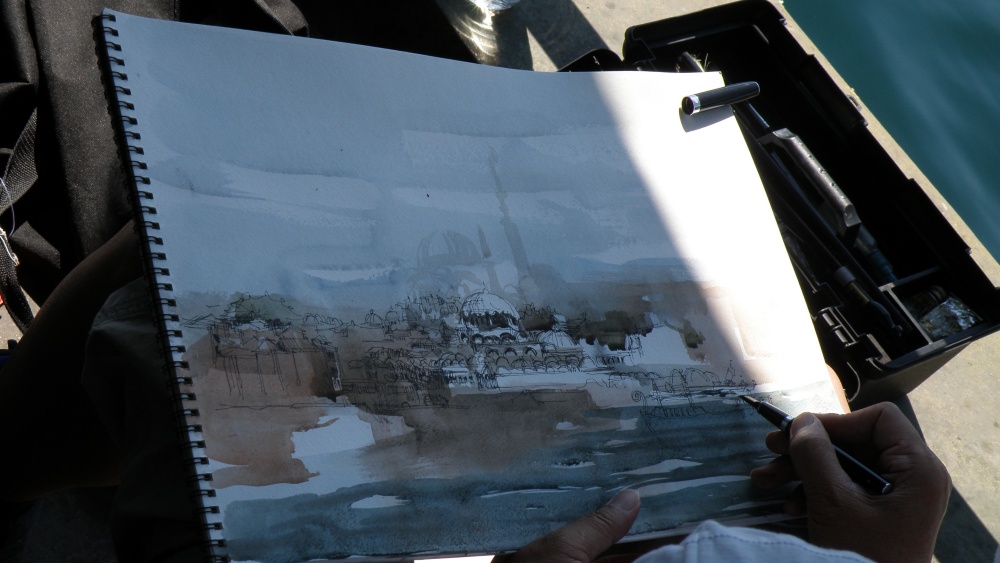 In our busy lifestyles, it's always a good idea to slow down and get in touch with our inner selves. While yoga and meditation are some ways you can do that, some of us may prefer a more visual way of relaxing. Art jamming sessions are an excellent recreational activity you can try in Singapore. You can draw or paint whatever you like in an open, unguided session without overthinking techniques or color choices.
Many cafes now offer in-house art jamming sessions, where you pay for a palette of paint, a blank canvas, and time to unleash your creativity. Painting has been known to release a person's inner creativity at the same time releasing dopamine's throughout the whole process, that is why some can spend hours and hours on painting on their off-days! For instance, Arteastiq, a cafe with several outlets in Singapore, offers complimentary drinks alongside art jamming bookings. There are even ladies' nights on Wednesday and Friendship Day on Tuesdays for those who want to have art bonding sessions with their besties.
Prefer a more art-focused workshop? Then head for art jamming sessions at art schools like Artefakts, where the number of participants is limited to twelve per session, and you can sit in quiet comfort to paint.
5) Get Green With Urban Farming In Singapore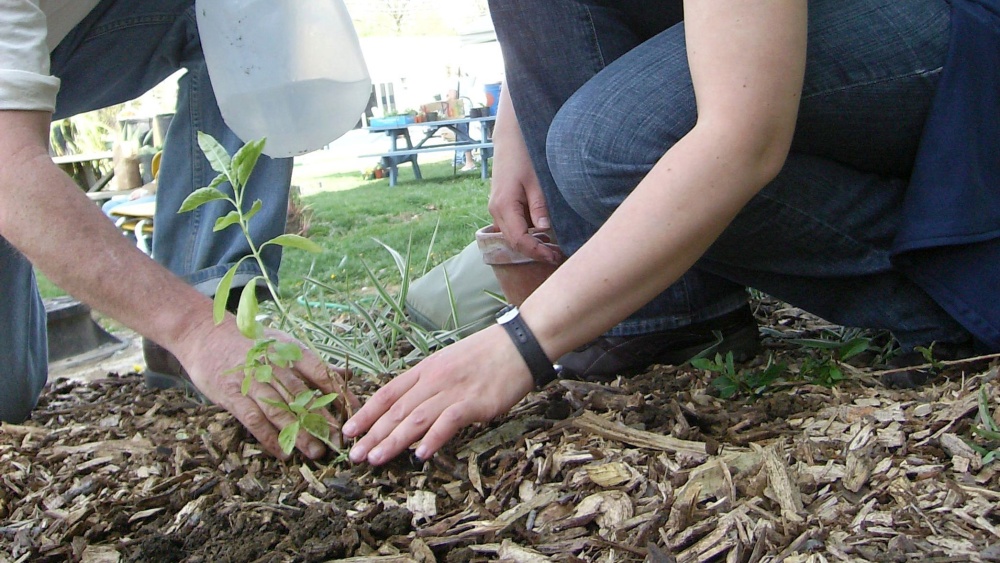 While Singapore has plenty of nature parks, you may want to dive deeper into growing your own plants. But what happens if you don't have green fingers? Thankfully, there are plenty of urban farms you can browse in Singapore to get started with tips on growing plants at home.
It's always nice to head down to the farms to witness how our local greens are cultivated. For the curious, there's farms such as Edible Gardens and Bollywood Farms that offers gardening workshops and courses for beginners. Apart from guided farm tours to witness how a farm can provide for vegetable cultivation in Singapore, you can also dine at Poison Ivy. The restaurant serves a menu with items curated from farm-to-table produce, so you know you're getting the freshest food available.
There are also gardening DIY kits that you can buy to get started at home. So if anyone tells you they're bored of all recreational activities in Singapore, get them started on gardening! The effort of growing something from seed to a plant is always a worthwhile journey.
6) Try A New Sport
Do you prefer to be active, or are you trying to start a new fitness routine? Exercise can seem like a draining chore when you do not enjoy it. Finding a recreational activity in Singapore where you can get fit, make friends, release stress and learn new skills is the best way to create a consistent exercise routine.
Picking up martial arts in Singapore can give you all these benefits. The structure of a martial arts class in a professional fight gym aims to develop students' strength and stamina. Learning to defend yourself in a dangerous situation helps you stay alert to the environment. It also allows for a healthy release of pent-up stress after a long work week. But what are the types of martial arts available, and which suits you best? Here's what we think you might want to consider!
If you want to improve your stamina while building up your muscles, join a boxing gym in Singapore to learn boxing. Celebrity Khloe Kardashian is a huge fan of it! But if you're looking to look like a chiseled athlete, perhaps taking Muay Thai at a Muay Thai gym in Singapore is better. That's because Muay Thai involves plenty of kicking, a great way to get a sculpted physique.
Looking to brush up on self-defense skills for your next solo trip? Brazilian Jiu-Jitsu, or BJJ, is a good way of learning self-defense skills since it emphasizes the technique of grappling. If you're not sure, pop by a BJJ gym in Singapore and you might see some rolling sessions going on. The techniques usually involve holding the opponent in a close grip (grappling) in a small area, unlike other martial arts.
Rest easy if you're feeling confused with these choices! For beginners, finding a place that allows you to try various martial arts taught by trained professionals is the best way to select your sport. Evolve Mixed Martial Arts (Evolve MMA) in Singapore offers martial arts classes taught by world champion instructors. From Muay Thai to kickboxing, the gym has a carefully designed range of martial arts classes that teach you self-defense skills while improving your fitness.
There is even a martial arts children's program for the young ones, perfect as children require a safe environment to make friends, learn new skills and burn off excess energy. Now Mom and Dad won't have to worry about their bedroom routine. After an extensive session, they're bound to sleep well at night!
Besides, with gyms in the Central, West, and East of Singapore, you are sure to be able to find an Evolve gym nearby to join. When you're starting your fitness journey, it's best to find a location where you know you'll return consistently. Therefore, finding a gym that's convenient for you is always a great idea!
Evolve Mixed Martial Arts: Unleashing Greatness Through Authentic Martial Arts
Evolve MMA is one of the top gyms offering MMA in Singapore. We have martial arts programs for complete beginners to advanced competitors who aspire to become champions. All are welcome whether you're 6 or 60, male or female. With the highest standards of excellence, expect martial arts instruction of the highest quality available anywhere in the world.
If you're looking to try a new healthy recreational activity in Singapore, it's time to come and work out with us. If you want to know the difference between Muay Thai, Brazilian Jiu-Jitsu, or boxing, or are curious about other kinds of martial arts in Singapore, look no further than Evolve MMA!
Book your complimentary trial class with our World Champions below!
If you have any other questions regarding Evolve MMA and the programs we offer, you can get in touch with our membership executives at the following locations:
Evolve MMA (Far East Square)
26 China Street
Far East Square #01-01
Singapore 049568
Phone: (65) 6536 4525
Evolve MMA (Orchard Central)
181 Orchard Road
#06-01 Orchard Central
Singapore 238896
Phone: (65) 6536 4556
Evolve MMA (KINEX)
11 Tanjong Katong Road
#02-52 KINEX
Singapore 437157
Phone: (65) 6288 2293
Evolve MMA (Clarke Quay Central)
6 Eu Tong Sen Street
#04-18 Clarke Quay Central
Singapore 059817
Phone: (65) 6226 2150
Evolve MMA (Star Vista)
1 Vista Exchange Green
#02-26A The Star Vista
Singapore 138617
Phone: (65) 6539 9590