Boxing is an intense martial art that improves your physical and mental wellbeing. It gives you a full-body workout that engages every muscle in your body, and it forces your heart and lungs to work harder than they usually do, improving your cardiovascular fitness.
Research shows that about 15 minutes of moderately intense physical activity can lead to a release of feel-good hormones in your brain that work as an antidepressant, instantly elevating your mood. Regularly getting this release of hormones can help to prevent or treat mental health issues like depression.
Improving Your Mental Health With Boxing Classes
The benefits of boxing for your mental health go past the intense exercise you get and the release of feel-good hormones in your brain. Let's take a look at some of the other ways boxing helps to improve your mental health:
1) Provides Destructive Therapy
Destructive therapy has emerged as an effective way to help people manage negative emotions like anger, frustration, or stress. It involves allowing people to vent their emotions by smashing inanimate objects around them.
Boxing provides a form of destructive therapy since you get to take out whatever negative emotions you are dealing with on heavy bags and pads. You punch all your problems away and walk out of the gym feeling relaxed.
Finding a safe way to exorcise negative emotions from your body makes it easier for you not to dwell on them or keep them bottled up inside. Unaddressed emotions like frustration tend to come out at the worst possible moments when you don't manage them properly. That can hurt your personal and professional relationships. It can also lead to you feeling isolated, making you more vulnerable to mental health issues.
2) Serves As Active Meditation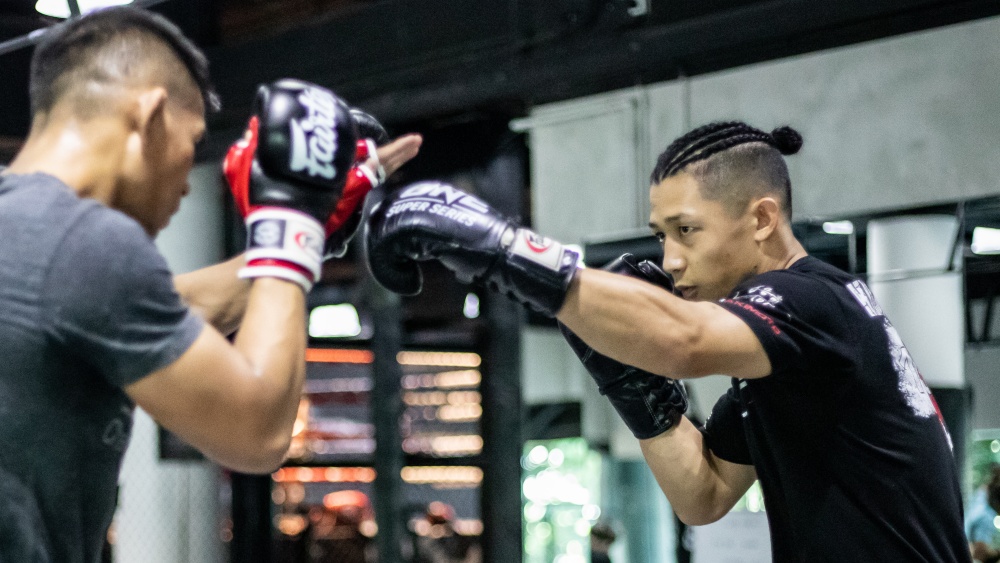 Most people don't think of the calmness associated with meditation when it comes to boxing. Those who train know how mindful you have to be when training, sparring or competing. Learning how to box is about focusing on the task ahead of you, being intentional with all of your movements, and keeping yourself calm despite all the chaos around you.
Some studies suggest that meditation and mindfulness help to protect your mental health. Some studies even showed these two things could help to improve structures in the brain.
Boxing provides you with a form of moving meditation since it requires you to be present in the moment and aware of your surroundings. There's no time to worry about any issues you have in your personal, romantic, or professional life when you're working hard at the boxing gym. It gives you a break from any issues you are dealing with, preventing them from consuming you.
Boxing requires you to focus on your target, the form of your punches, the location and movement of your feet, and your breathing. With so many things to worry about, there's no space in your mind for any negative emotions.
3) Improves Your Confidence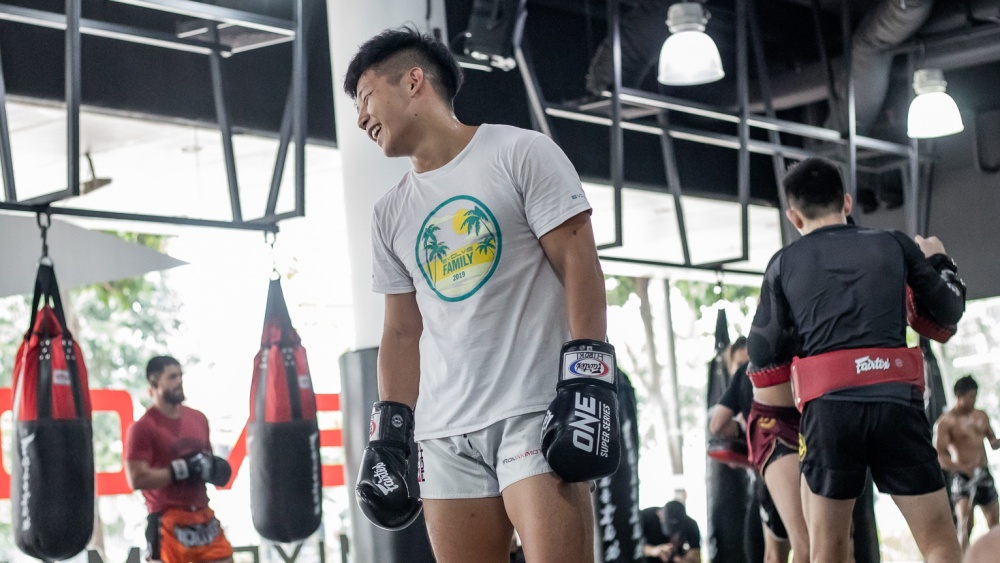 Learning how to box teaches you practical fighting skills that might come in handy if someone ever tries to hurt you and your family. There's a certain confidence that comes with knowing you can defend yourself.
You become less anxious when you are around a crowd of people, and your training empowers you to set boundaries with people you interact with.
Confidence is one of the most attractive traits a person can have, and it makes others want to be around you. It makes you feel better about yourself, and it can help you to get past mental health issues like anxiety.
People who lack self-defense skills often behave timidly in social settings due to a fear of conflict. Such people tend to deal with negative emotions like anger and frustration more often since they have difficulty expressing themselves honestly. Timid behavior can also make a person a target of bullies. Bullying can cause life-changing mental health issues like low self-esteem, anxiety, and depression when left unaddressed.
4) Gives You A Body You Can Be Proud Of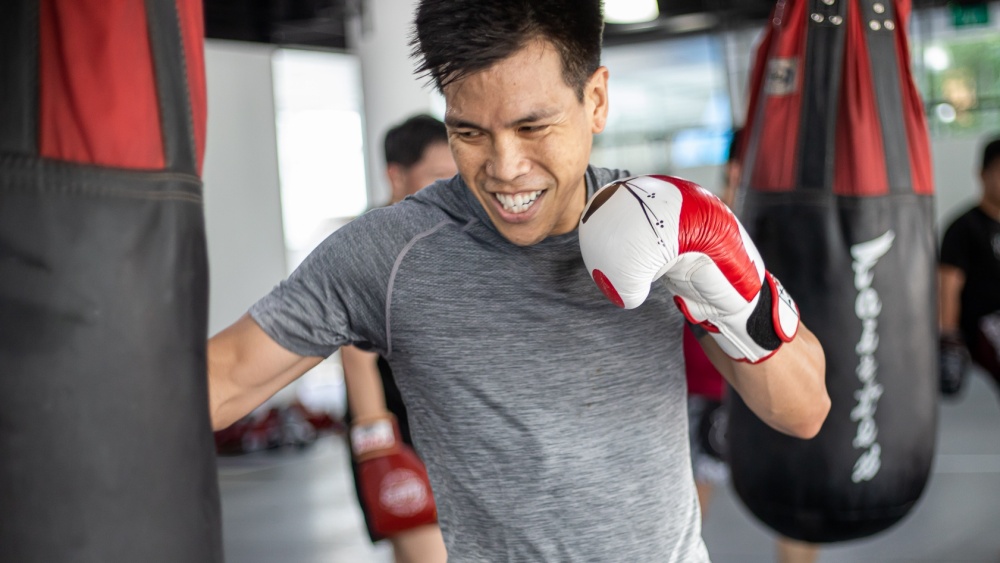 Not feeling good about the way your body looks can lead to mental health issues like body dysmorphia. Boxing can help to prevent and treat such problems since it provides you with an intense full-body workout.
You can burn up to 1000 calories for every hour spent on the mat. That on its own is enough to get rid of excess fat on your body. Combine your boxing training with a low-carb diet, and you'll be a lean, mean fighting machine in no time. You'll feel good about how you look in the mirror, and that gives you a confidence boost.
5) Widens Your Social Net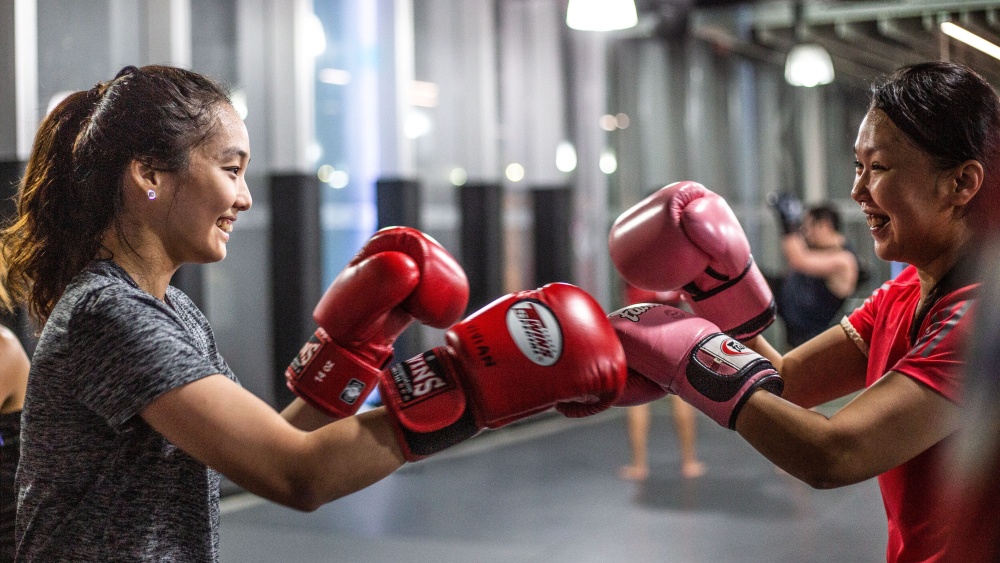 One of the great benefits of learning boxing is the many people you get to interact with. Social isolation can lead to mental problems like depression and anxiety, so it's impossible to overstate the social benefits of training in boxing.
Some of your training partners will go on to become life-long friends. They will serve as a support system that gives you moral support and helps you to push through tough training sessions. At some point, you might even find yourself being more excited about getting to hang out with your training partners.
Your social skills will improve as a result of your training, which improves your ability to have positive interactions with people outside of the gym. As a result, you end up with a support system that can help you push through mental health issues and any other problems you find yourself dealing with.
6) Leads To Better Sleep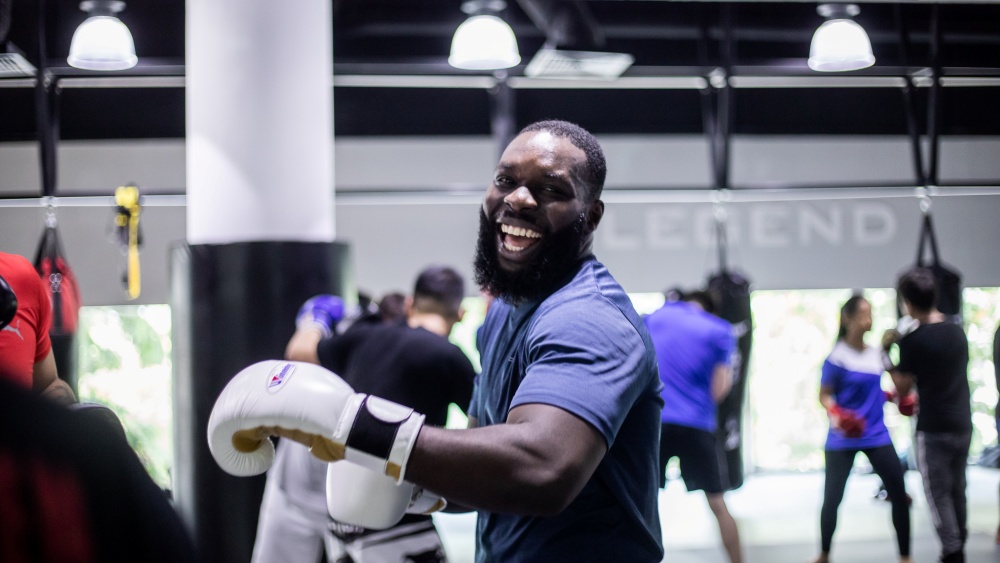 Sleep deprivation is linked to various mental health issues like depression, anxiety, and bipolar disorder. Fortunately, boxing training gives you a complete workout that relaxes you with feel-good hormones and gets your body nice and tired for sleep.
Getting your body tired makes it easier to get quality sleep consistently, protecting your mental health.
Get Started With Boxing
Interested in learning how to box? Attend one of Evolve's complimentary introductory boxing classes to start your journey.
Book your complimentary trial class with our World Champions below!
If you have any other questions regarding Evolve MMA and the programs we offer, you can get in touch with our membership executives at the following locations:
Evolve MMA (Far East Square)
26 China Street
Far East Square #01-01
Singapore 049568
Phone: (65) 6536 4525
Evolve MMA (Orchard Central)
181 Orchard Road
#06-01 Orchard Central
Singapore 238896
Phone: (65) 6536 4556
Evolve MMA (KINEX)
11 Tanjong Katong Road
#02-52 KINEX
Singapore 437157
Phone: (65) 6288 2293
Evolve MMA (Clarke Quay Central)
6 Eu Tong Sen Street
#04-18 Clarke Quay Central
Singapore 059817
Phone: (65) 6226 2150
Evolve MMA (Star Vista)
1 Vista Exchange Green
#02-26A The Star Vista
Singapore 138617
Phone: (65) 6539 9590