Martial arts offer many benefits to those who train. Besides the obvious reasons, like learning to defend yourself or getting in a good workout, martial arts offer a handful of benefits that aren't always obvious upon observation from the outside.
One of those hidden benefits is that martial arts help you to take control of your emotions. It is an excellent benefit too, given our often stressful lives are packed with work, family, and other various responsibilities.
Here are four ways that martial arts will help you to take control of your emotions.
1) Martial Arts Offers A Physical Outlet For Emotions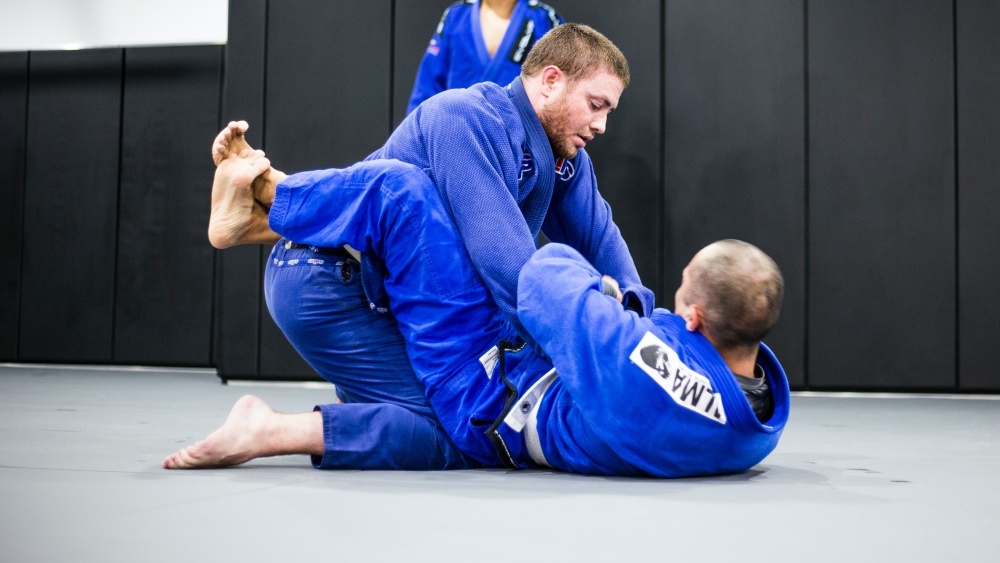 Martial arts is a physical outlet for your body. Whatever stresses or joys the day has brought, martial arts give a way to physically release those emotions. Whether it's anger at a situation at work, frustrations from a relational interaction that didn't go well, or even an exciting promotion at work, martial arts is a perfect way to take control of those emotions and release them. After all, sometimes the best way to grab control of your emotions is to find an appropriate way to gather, feel, and then release yourself from them.
You might find the ability to gain control over and release your feelings of anger or frustration as you:
Martial arts is a great physical outlet for more positive emotions, too. You may find ways to express your excitement or relief through martial arts as you:
Enjoy a friendly or playful sparring round.
Whatever emotions you might be feeling, martial arts offer an excellent physical outlet for taking control and releasing your emotions in a healthy manner.
2) Martial Arts Gives You A Creative And Artistic Outlet For Emotions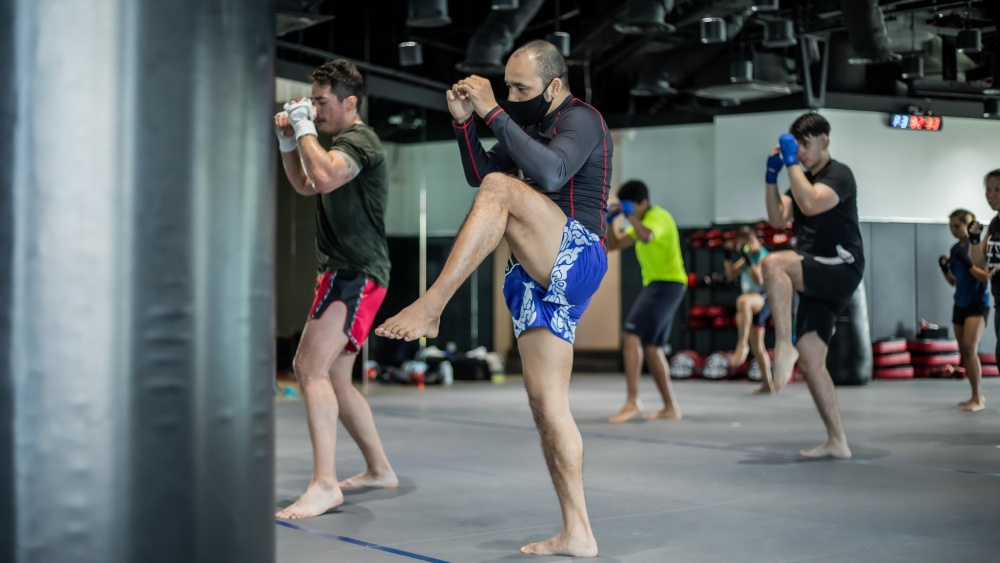 Martial arts is an art form. It may be a bit different than painting or pottery or dance, but nonetheless, it is a beautiful art form. Training in martial arts allows you to express yourself, your emotions, and your uniqueness. No two martial artists are alike. Their various applications, movements, and intricacies allow people to find their own paths to showcasing their art forms.
You might find the opportunity to creatively take control and express your emotions as you:
Whatever your choice of martial art may be, there are many ways to take control of your emotions as you creatively express yourself and channel your emotions into a positive, artistic outlet.
3) Martial Arts Helps You To Articulate Your Emotions And Needs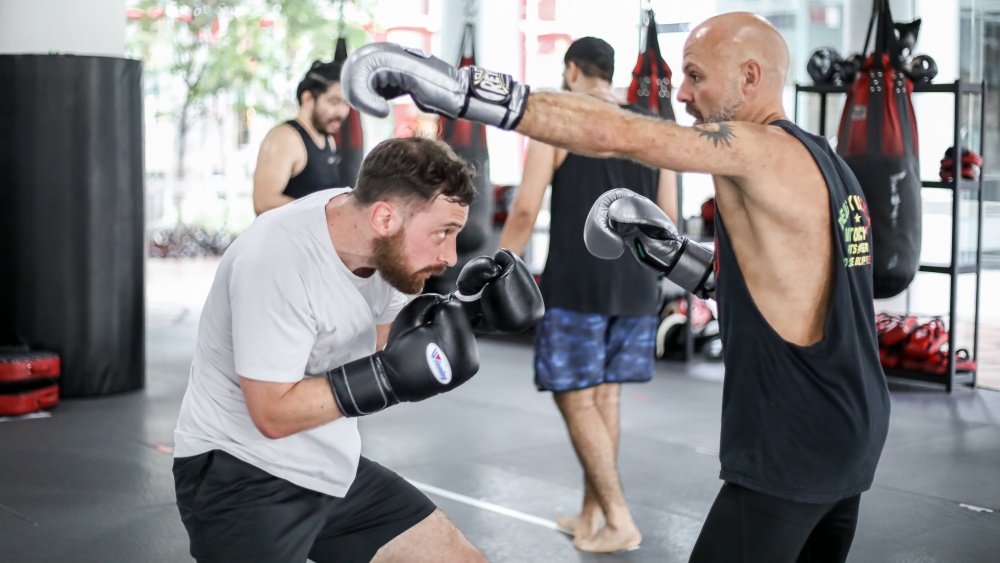 Martial arts require a certain level of communication, and the communication of your needs requires a certain level of awareness and control of your own emotions and feelings to do so. Whether you are striking or grappling, you will learn to articulate your needs to another person.
You might need to ask someone to slow down so you can work through a technique better.
You may need to ask someone to give you a bit more resistance as you work through practically applying a technique in a live setting.
You'll learn to tap when a submission is applied to avoid getting hurt or to communicate your injuries to your partner so they can be aware and avoid them.
As martial arts help you to become more aware of your needs and how to communicate and articulate them, you will find strength in owning and taking control of your emotions.
Whether you have had a great day and are looking for a tough training session, or have had an emotionally charged day and are looking for a lighter day of training, you'll be able to control your emotions and advocate for the best training for your current state of mind.
4) Martial Arts Helps You Accept Yourself And Your Variety Of Emotions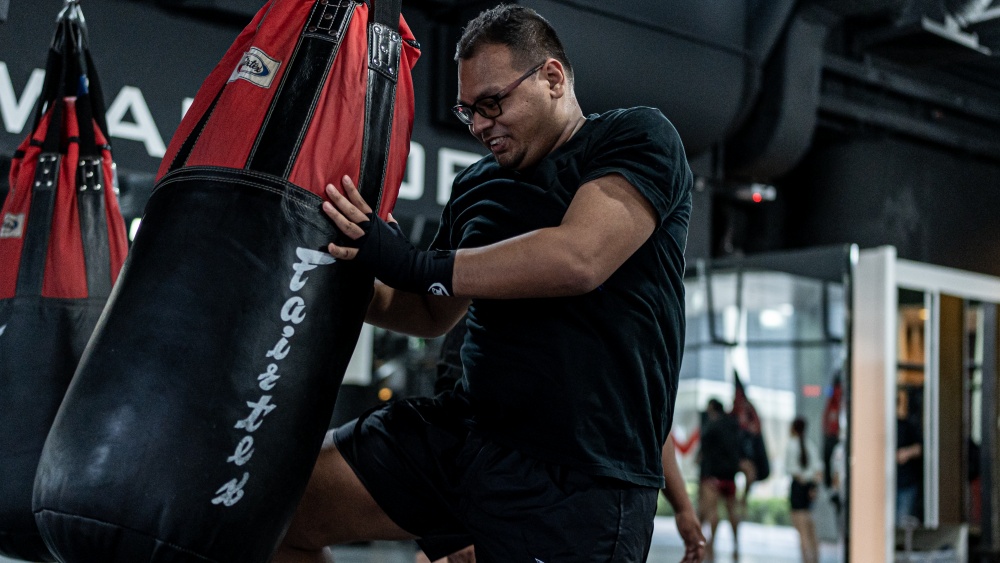 Martial arts often give people the tools to accept themselves more fully. Rather than being angry at yourself for feeling emotions of sadness or anger, you can learn to accept that they are emotions that are simply a part of your life sometimes.
Martial arts make you incredibly aware of your own body and your own limitations. Rather than learning that your limitations are a negative thing, martial arts teaches you to use what you have and to find modifications to make things fit you and your body.
As you learn to be okay with the fact that certain techniques or moves might look a little bit different for you compared to someone else, you will begin to accept yourself a little more fully. Martial arts will teach you to accept and embrace yourself in many ways, including:
The way that your body works and moves.
How you like to approach sparring.
What triggers frustration for you in martial arts, and what brings you peace.
The methods that help you learn best.
Martial arts will make you incredibly aware of yourself, and will inevitably teach you to appreciate and accept yourself, your body, and your emotions.
Martial Arts Is An Excellent Tool To Help You Take Control Of Your Emotions
Regardless of your chosen martial arts style, you will find that it will support you to be better able to manage, accept, and take control of your emotions.
Whether you need a physical outlet for expressing your emotions, a creative or artistic outlet for your emotions, a way to articulate your emotions, or even just the ability to accept yourself and your wide range of emotions, martial arts is the perfect resource for you.
The next time you are feeling as though you are having a hard time managing, controlling, or releasing yourself from your emotions, try heading in for a martial arts class.
Book your complimentary trial class with our World Champions below!
If you have any other questions regarding Evolve MMA and the programs we offer, you can get in touch with our membership executives at the following locations:
Evolve MMA (Far East Square)
26 China Street
Far East Square #01-01
Singapore 049568
Phone: (65) 6536 4525
Evolve MMA (Orchard Central)
181 Orchard Road
#06-01 Orchard Central
Singapore 238896
Phone: (65) 6536 4556
Evolve MMA (KINEX)
11 Tanjong Katong Road
#02-52 KINEX
Singapore 437157
Phone: (65) 6288 2293
Evolve MMA (Clarke Quay Central)
6 Eu Tong Sen Street
#04-18 Clarke Quay Central
Singapore 059817
Phone: (65) 6226 2150
Evolve MMA (Star Vista)
1 Vista Exchange Green
#02-26A The Star Vista
Singapore 138617
Phone: (65) 6539 9590