When the judges unanimously awarded the win – and with it, the ONE Lightweight World Champion title – to Ok Rae Yoon at ONE Championship: Revolution, mixed martial artist Christian Lee was absolutely livid.
The normally reserved Lee called for an instant rematch during the post-fight interview, declaring that the judges' decision was "bull****". The very next day, Lee posted his perception of the fight on social media. Lee argued that he was robbed of a victory by the judges as he felt he had scored better than Ok in all three of the most important scoring categories in ONE Championship.
Come 26 Aug, Lee will finally be granted the rematch that he demanded, and a chance to rewrite the history books as he sees it. Here are three reasons to watch Christian Lee battle Ok Rae Yoon at ONE 160: Ok vs Lee II.
1) Razor-Sharp Killer Instinct
Lee has had 19 matches since he signed with ONE Championship. To date, he has amassed a stellar record of 15 wins. What makes these 15 wins more impressive is that 10 were by TKOs, four by submissions and one via unanimous decision. Furthermore, Lee has never been KOed even once in the Circle.
His razor-sharp killer instinct has guided Lee to hold the current record of having the most finishes in ONE Championship. This may not come as a surprise to his fans as Lee is a natural-born fighter. At the 2013 FILA Grappling World Championship, he managed to win gold in a bewildering four disciplines – pankration, submission wrestling, BJJ, and MMA. Lee also made history as the youngest male MMA world champion ever, winning the ONE Lightweight World Championship at just 21 years old.
It is because of this killer instinct that Lee thinks that the judges would not need to step in when he challenges Ok again. In fact, the 24-year-old thinks that the judges would not even need to tally their scores. In an interview with the South China Morning Post, Lee revealed that he would be seeking a first-round knockout in the rematch.
On 26 Aug, Lee is definitely not leaving it to the judges again. With a new strategy relying on his killer instinct that calls for a first-round KO, he will be baring all his teeth once the referee unleashes him. Fans can expect "The Warrior" to be firing on all cylinders and going for the jugular from the get-go.
2) New And Improved Christian Lee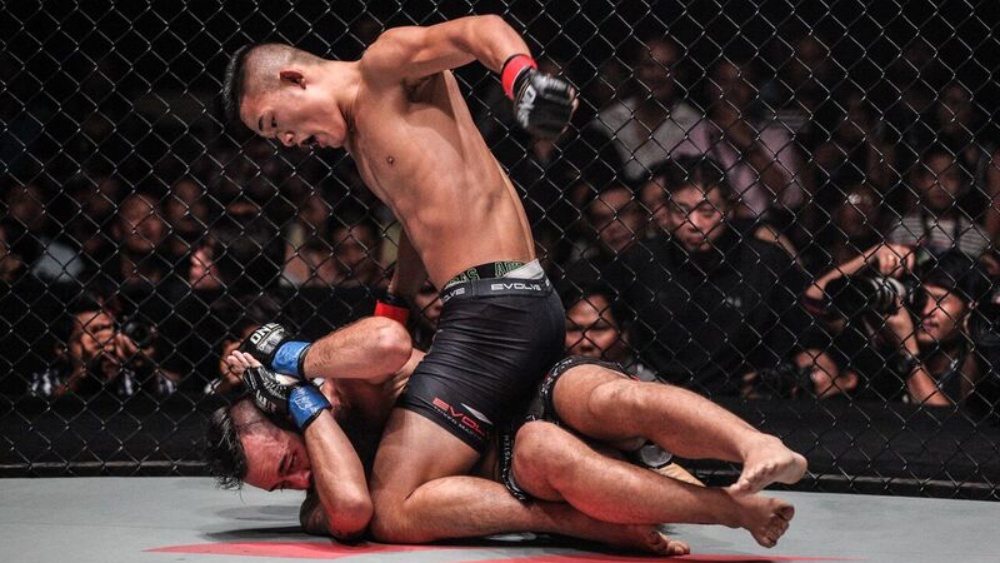 Lee still believes that he stood heads and shoulders above Ok in the first fight. He argues that since he dropped Ok to the mat twice, attempted two submissions, landed more significant blows that were visible, outstruck his opponent, and had better ring generalship, he was undoubtedly the better fighter. Lee admits that the only flaw he has spotted in his performance is that his endurance started to wane in the last rounds of the fight.
But Lee has been working hard to improve his cardio and every other aspect of his game:
"In this next match, I'm going to make sure that doesn't happen. I'm going to make sure I can push the pace hard without breaking a sweat. I plan on finishing him much sooner than that, but if it does go five rounds, that's not going to happen again."
Lee comes from a family of accomplished martial artists, including his sister Angela Lee, the current ONE Championship Women's Atomweight World Champion, and Victoria Lee, who made her ONE Championship debut at just 16 years of age and has already amassed a 3-0 record. Lee says:
"Yeah, you know, for me, I've never once in my career felt satisfied with where I'm at. I've never stopped trying to improve. So I've been working hard trying to improve my striking, trying to improve my wrestling, trying to improve my Jiu-Jitsu. So really every area of the game, I'm working to improve. And I think, just overall, in my next fight, there's going to be a big improvement in every area. And, you know, I'm just going to be a lot sharper than I was in that last fight."
Furthermore, Lee has a different strategy when he enters the Circle with Ok:
"You know in that rematch it's going to, I think everyone's going to see, it's going to be a very different fight. I'm not going to chase him, I'm going to just stand there, give him exactly what he wants. And I'm going to beat him at his own game."
With a stellar pedigree, solid training, and a different strategy, a new and improved Lee is primed to roar into this rematch on 26 Aug.
3) One More Step Towards Greatness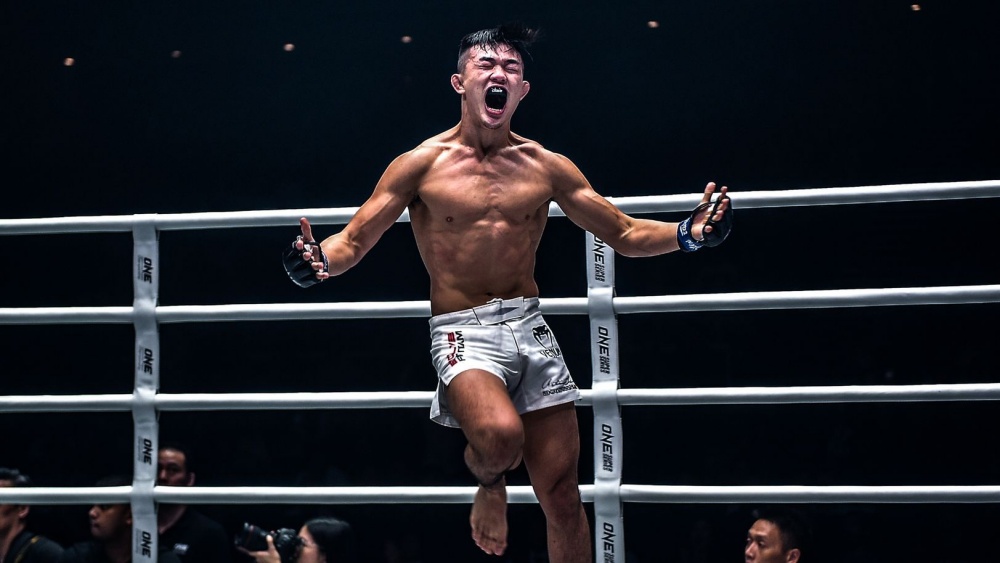 Lee is already envisioning a future where he wins the belt, and he knows who he wants to fight once the belt is securely in his hand. He sees a future where he will face former UFC and Bellator lightweight champion Eddie Alvarez in the Circle:
"I think it would be great to get a win over Eddie. He's a very accomplished fighter and he's won belts in multiple organisations, and he's definitely going to go down as a legend in this sport. So definitely a fight I'd like to make happen."
Lee is certainly on track towards MMA greatness. He stepped up on short notice to fight Kazuki Tokudome at ONE Championship: Heart of the Lion, as well as replacing Eddie Alvarez to fight Saygid Guseyn Arslanaliev in the ONE Lightweight World Grand Prix final. Lee won both bouts; securing the ONE Lightweight World Grand Prix Championship in the latter.
For "The Warrior", it's clear this rematch is not just a chance to correct the history books, but one significant step towards MMA greatness.
Don't miss Lee as he clashes with Ok again at ONE 160: Ok vs Lee II on 26 Aug!