2022 is shaping up to be a year to remember for all fans of mixed martial arts. In March, there was ONE X, a star-studded fight card with Angela Lee's return, a special rules bout between Rodtang Jitmuangnon and Demetrious Johnson, Nong-O Gaiyanghadao defending the ONE Bantamweight Muay Thai World Championship for the fifth time, and Hiroki Akimoto being crowned the ONE Bantamweight Kickboxing World Champion.
On Aug 27, the thrills continue with ONE Fight Night 1. Demetrious Johnson will face Adriano Moraes – the first and only man to have knocked him out – in a rematch for the ONE Flyweight World Championship, while Nong-O Gaiyanghadao clashes with Liam Harrison in a title defense for the ONE Bantamweight Muay Thai World Championship. We are also eagerly anticipating the return of Marcus "Buchecha" Almeida to the Circle, as he throws down with Kirill Grishenko in a heavyweight MMA battle.
Here are three reasons why ONE Fight Night 1 on Aug 27 will be one of the most exciting events of 2022.
1) DJ And Moraes Are Fighting For Their Legacy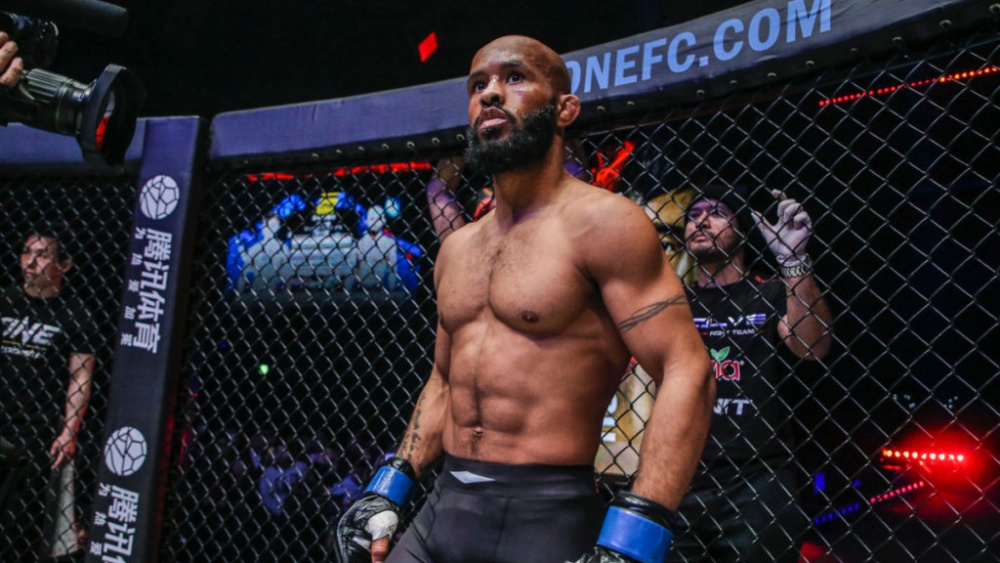 Since he turned pro, Johnson has only lost a total of four fights out of 35, and only one man has managed the seemingly impossible feat of knocking him out. In his 35 matches, Johnson displayed exactly why he is one of the greatest MMA fighters of all time: he secured 12 submissions and five KOs, a clear testament to his sheer lethality in the cage.
But what truly sets Johnson apart from anyone else in MMA since its inception is the fact that Johnson was able to defend his belt a mind-boggling 11 times across five years.
However, at ONE on TNT 1, Johnson suffered a surprising loss to Adriano Moraes, who defended and took the ONE Flyweight Champion belt home. Moraes floored Johnson with a brutal uppercut, then finished the job with a devastating grounded knee.
Johnson has since stated that he feels no pressure in the upcoming rematch. He elaborated:
"[…] At the end of the day, I have nothing left to lose. […] For me, my challenge is I haven't beat him yet, so I have a challenge in front of me. I have to go prove I can beat this man."
Johnson has always stood heads and shoulders above all other MMA fighters in the flyweight division in the UFC. Taking the win – and the belt – at ONE Fight Night 1 will not only demonstrate Johnson's adaptability that he thinks a true champion must have, but will also make him the first man to hold world titles in both the UFC and ONE Championship.
Moraes sees this fight as one for his legacy as well. Moraes is hungry to cement himself as the best flyweight in MMA, so a second victory over Johnson will be monumental:
"This fight is very important for my legacy because I want to make as many title defenses as I can during my career. And [another] victory over him will help a lot in building that legacy."
Both men are not just fighting for the belt. With their legacies and the ONE Flyweight Champion title at stake, ONE Fight Night 1 on Aug 27 is going to set you on the edge of your seat from the opening bell.
2) Friends, But Nong-O And Harrison Want To KO The Other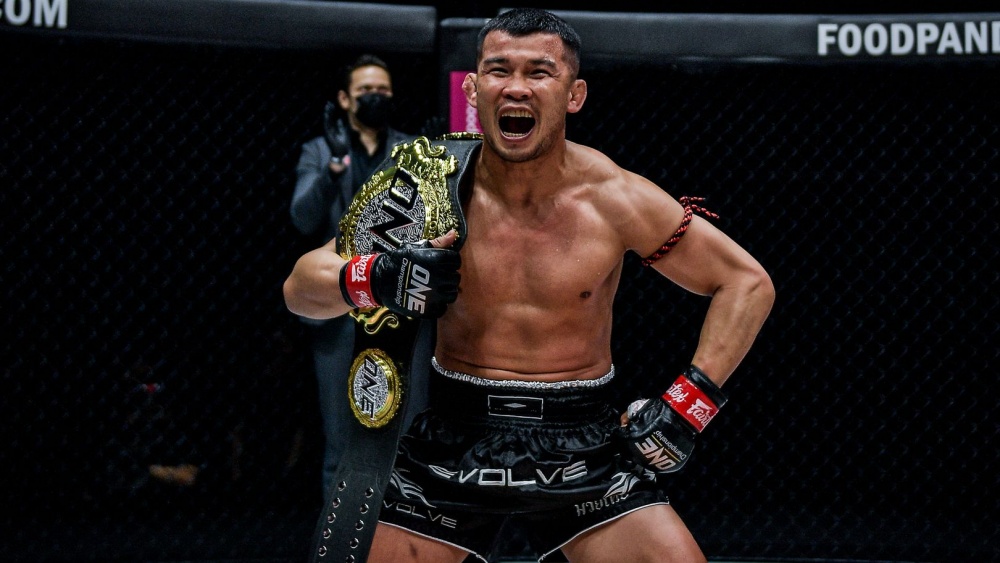 In an interview with ONE Championship, Nong-O revealed that Harrison was his favorite Muay Thai fighter and kickboxer, and that he has been following him for a long time. The two men met at the ONE Elite retreat in Phuket, introducing himself and finding out that Harrison actually knew him well too. Since then, the two have been on good terms.
While both men have developed into being friends and holding each other in high regard, they have stated publicly that they are more than ready to shut off the other's lights in the Circle, with Nong-O declaring in no uncertain terms about his strategy:
"Liam, I will go all out in our upcoming fight. You should prepare yourself well because I'm about to knock you out, for sure."
But Liam, who pulled off a stunning comeback after being knocked down twice by Muangthai at ONE 156, is definitely a worthy challenger to Nong-O's crown. He also sees himself as the only man who could KO Nong-O:
"[…] If anyone could knock him out, it's me. Nobody he has fought with punches like I do. If I land clean then anyone in 4-ounce gloves will go."
So while both men may be friends and admirers of each other, once they step into the Circle on Aug 27, only one man is certain to stay awake for the finish.
3) "Buchecha" Is Marching Towards MMA Greatness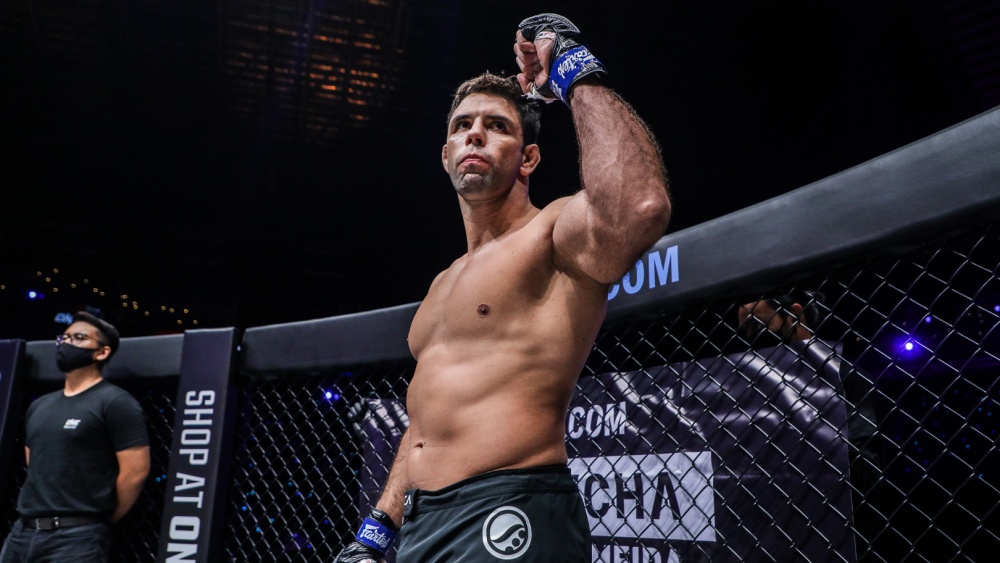 By any measure, Marcus "Buchecha" Almeida has done remarkably well in his MMA journey so far. Given that "Buchecha" has already reached the pinnacle of BJJ stardom with 13 IBJJF World Championships under his belt, the only question left is: will "Buchecha" get a shot at the ONE Heavyweight Champion title?
Russian Anatoly Malykhin is currently holding the ONE Interim Heavyweight Champion title, while Arjan Bhullar holds the ONE Heavyweight World Championship. The two are expected to face off in a unification bout at some point in the near future.
If "Buchecha" were to finish Grishenko in the Circle on Aug 27th, he would be the next most obvious contender for the ONE Heavyweight Championship. The winner of the Bhullar vs. Malykhin bout may soon find himself having to defend the title against the Brazilian. Should "Buchecha" win, then he would be one of the few athletes to win World Championships in two different disciplines.
But Almeida has remained relatively sanguine about gunning for the heavyweight title:
"Maybe when it's time for me to fight for the belt, maybe somebody else [other than Bhullar and Malykhin] could have the belt," he said. "I'm focused only [on] my next step, my next goal, my next opponent.
"After that, I'll think about the next. I'm in no rush. The more time I'm away from the belt, the more experience I'm getting. I don't mind waiting."
Whether "Buchecha" does get a shot at the ONE Heavyweight Champion title or not, there is no denying that he has definitely a strong contender for the ultimate prize in the division. ONE Fight Night 1 on Aug 27 is a night for "Buchecha" to demonstrate that he is on track to the title.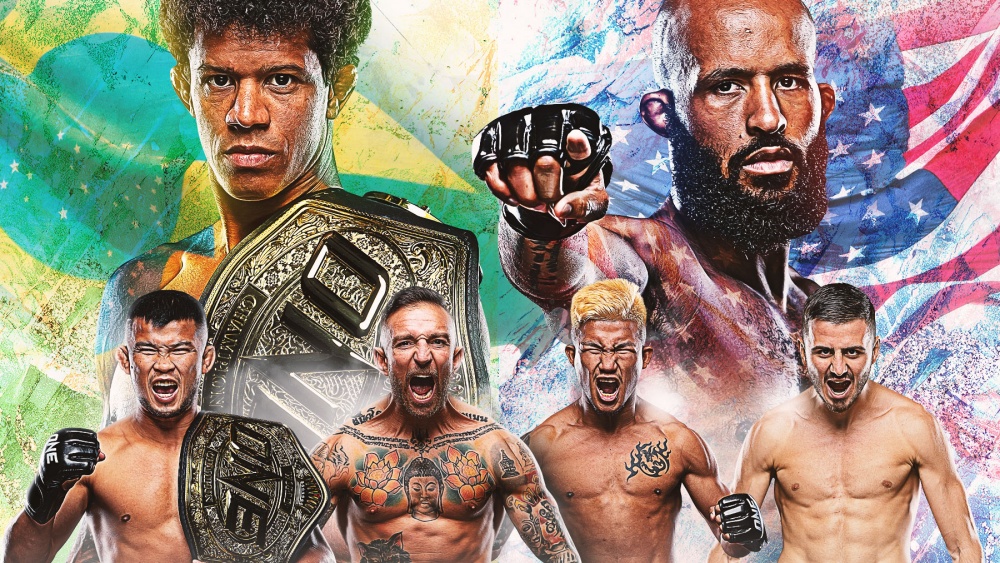 With these three and other bouts on the card, ONE Fight Night 1 is primed to be one of the most exciting events of 2022. Grab your tickets now for ONE Fight Night 1 on Aug 27!