If you enjoy spending time on social media apps watching martial arts contests, did you know that you can also pick up sports such as boxing, Brazilian Jiu-Jitsu (BJJ), and Muay Thai in Singapore under World Champions?
Exercising in real life with a coach at a mixed martial arts gym in Singapore is far better than mindless scrolling and envying other people's fit physiques. It's also an excellent way to relieve stress!
While it's much easier to surrender to the couch and fritter time away on social media, research shows that too much screen time does the opposite. Instead of helping you feel more rested, it leads to adverse mental health effects and may even cause you to feel more addicted to consuming more social media. On the other hand, researchers have found that swapping thirty minutes of screen time for physical exercise will help a person feel more positive and strengthens well-being.
Want to get off your phone? Here are ten ways to help you relieve stress in Singapore!
1) Work Up A Sweat By Establishing An Exercise Routine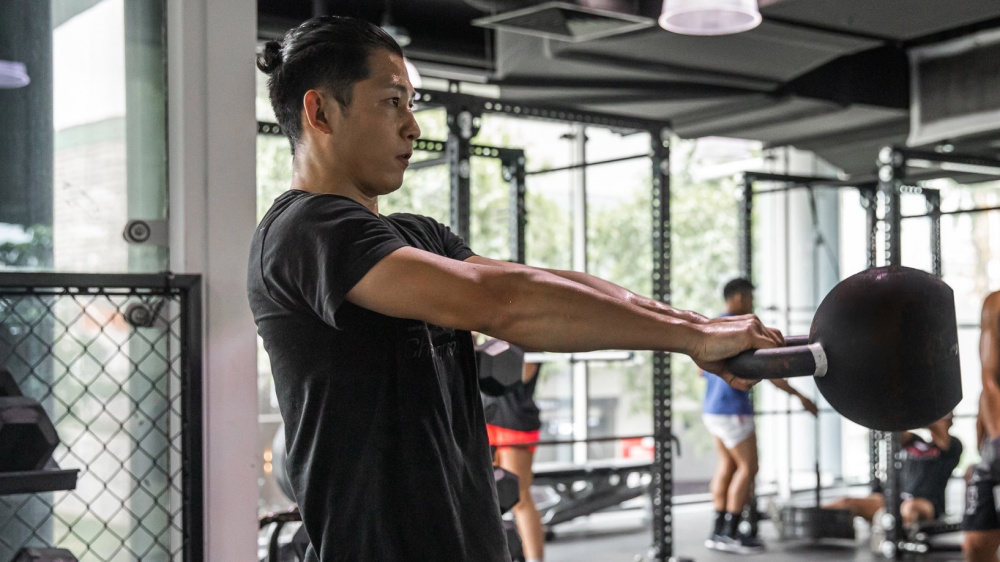 Exercise is a known and proven stress buster. Regular exercise releases endorphins into the body, which are "feel-good" hormones that defeat stress naturally. While any workout brings the same benefits of helping you become stronger and happier, martial arts has the added advantage of learning self-defense skills that might be useful in a dangerous situation!
Whether you want to try boxing, Muay Thai, or Brazilian Jiu-Jitsu, it's best to choose a top martial arts gym in Singapore, such as Evolve MMA. You can get fit under coaches who are World Champions and in a safe environment to practice those stunning kicks and devastating punches.
Try BJJ if you are looking for a graceful sport that utilizes both your brain and body at the same time. BJJ is a martial art that uses leverage, balance, and proper breathing to gain control of your opponent. The techniques are fluidly efficient and can be devastatingly effective when used correctly.
2) Volunteer Your Time At A Charity Organization
Volunteering your time at a charity organization in Singapore can be a fantastic experience. You will be helping the community while getting to know people passionate about doing good.
Not only is it a great way to learn new skills and meet new people, but it's also a great way to build your resume, as many employers look for applicants who have volunteered in the past.
If you're interested in volunteering in Singapore, you can ask for recommendations. You might have friends or family members who have volunteered before, and they'll be able to give you some insight into what it's like and which organizations are best suited for your style of volunteering. An excellent online resource to start is the SG Cares website, which lists many organizations that offer volunteer opportunities in Singapore.
3) Spend Time In Nature To Relieve Stress
There's no better place to destress than the great outdoors. Spending time in nature has been linked to various benefits, including reduced stress, higher energy levels, and better focus – not to mention increased happiness and optimism!
If you're feeling stressed out, take a walk in the park or go for a run along the beach. There are plenty of trails in Singapore for those ready to take a hike.
4) Book A Massage Appointment In Singapore
One of the best ways to relax is to lie flat in a nice-smelling massage bed while a masseuse kneads the knots out of your body. Massages lower the levels of cortisol, a hormone released when we are stressed. High levels of cortisol can trigger a fight-or-flight instinct, making one feel anxious, and depressed, or even get headaches and fall sick even when the situation is not that bad.
Many well-known massage places in Singapore offer relaxing and effective treatments to help you feel rejuvenated. For athletes, if you've been working out constantly, a sports massage can help you to stretch tense muscles and get you going for the next workout session. One pro tip we have is to try percussion therapy. In addition, many martial arts practitioners, including the famed EVOLVE Fight Team at Evolve MMA, rely on this relaxing, energizing massage technique to hasten their post-workout recovery!
5) Smash That Stress Out
If there's a situation bothering you and you've got a lot of pent-up stress, we recommend that you head to the Fragment Room and let it all out. This space at Balestier Road suits customers with safety gear, hands them a bat, and lets them loose in a room full of breakables. You are given the liberty just to smash things.
Not enough stomping and smashing for you? Try a boxing gym in Singapore. You'll get an actual punching bag in which you can put your imagination to good use. Whether it's work driving you up the wall, or just the world at large, you can punch and kick the bag to your heart's content. Try a 30 minute trial session at Evolve MMA to get a glimpse into how effective martial arts can help relieve your stress levels. Warning: you may get hooked on beating your stress at our boxing gym because it's undoubtedly better than harboring all that resentment in your heart!
6) Expand Your Social Circle
Getting caught up in your day-to-day life is easy – you have work, school, and many responsibilities. But it's important to take time for yourself and step outside of your comfort zone, especially during stressful times. You can do this in many ways, but one simple way is by reaching out to people who may not be part of your immediate circle of friends or family members. Many people feel like they don't have enough time to meet new people, but by taking a few minutes each day (or even once a week) to make new connections, you'll find that it helps relieve stress levels overall!
One way to start making new connections is by joining some local meetup groups for activities that you enjoy doing. For example, try boxing or Muay Thai in Singapore with others who love sports too, go on walks after work with others who also need an activity break from work, or even start a book club if you love reading! There are so many ways to connect with other people at events like these that you'll never run out of options!
7) Visit A Cat Cafe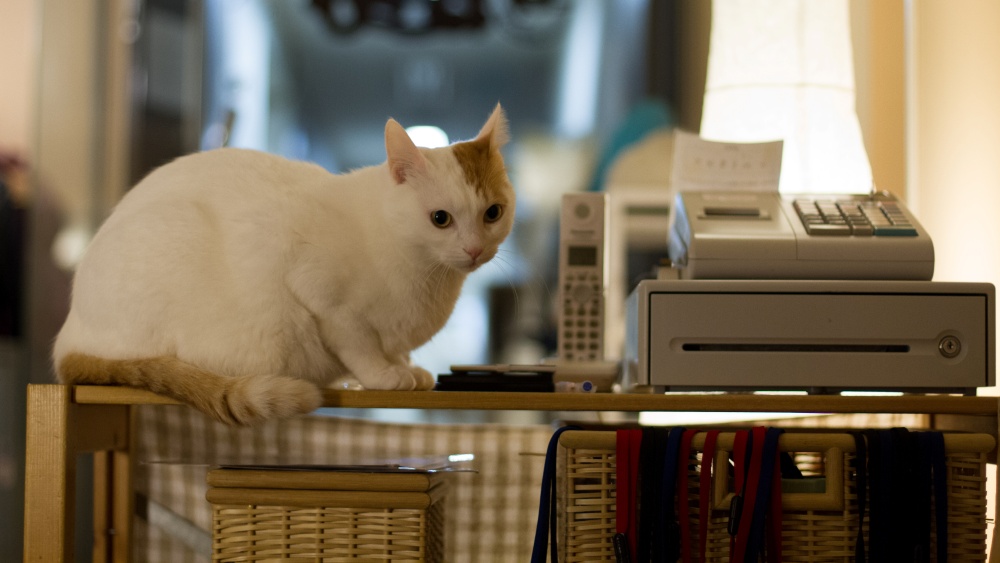 Animals can aid in therapy, helping those who interact with them feel calmer and more positive. If having your own pet is impossible for whatever reason, you can choose to visit a cat cafe. Cat cafes are places where you can order food and drinks and spend time interacting with the felines while having your meals. Check out the cat cafes on this list for a 'purrfectly' good time.
8) Practice Your Handwriting With Calligraphy
Getting physical with your hands is another way to beat stress in Singapore. Calligraphy, the ancient art of lettering by hand, can encourage you to slow down and be patient with yourself. Best of all, after you've learned it, you can practice by writing and personalizing your thank you notes and greeting cards. There are plenty of Chinese calligraphy classes at community centers and even at renowned art schools, as well as private English calligraphy courses in Singapore. So it should be easy to pick one that fits your schedule best.
Try calligraphy workshops, which are often held over 2-3 days, and you can purchase materials to practice on your own. There are also plenty of Youtube courses online to help you continue your hobby!
9) Drum Your Stress Away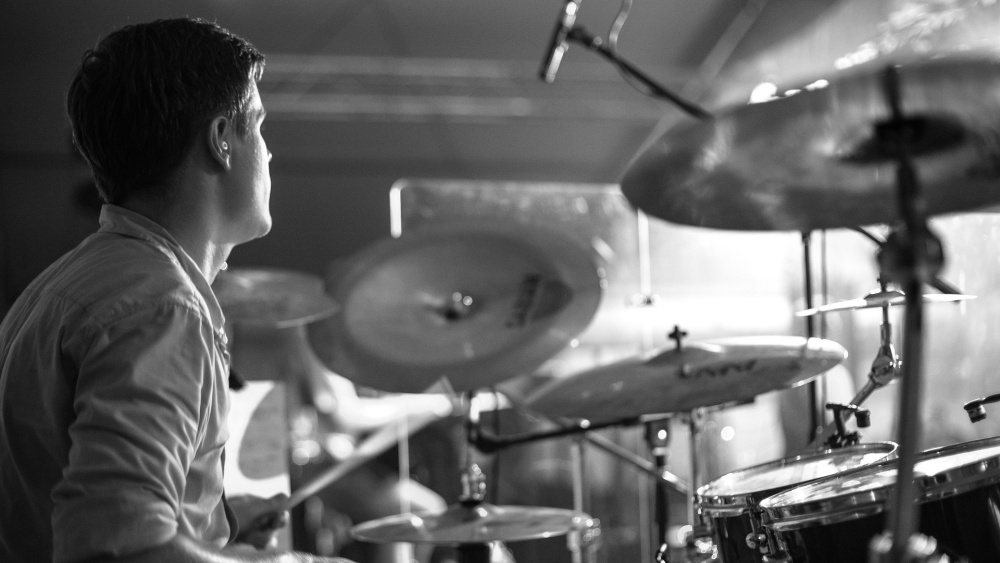 Drumming, which involves beating a musical instrument with a pair of drumsticks, sounds like an excellent stress relief method! Indeed, even if you are not musically inclined, learning to play the drums will require you to focus on your drumming skills. This will help you forget all the things that are bothering you and make you feel better.
Choose the right drum school for your needs so that it will be easy for you to learn how to play the drums quickly. If you want to perform on stage, try drumming with the dynamic young team at Drum Feng, who teaches at the Singapore Chinese Cultural Central. There's an introductory mastery class that allows you to learn the ropes of drumming, and there may even be a chance to perform onstage!
10) Try Your Hand At Pottery
Pottery is great for mental and physical health because it helps keep your mind off other things and focus on the task of creating something extraordinary out of clay! Plus, it improves strength and flexibility in your hands, wrists, and fingers. Doing so helps prevent carpal tunnel syndrome, a painful and crippling experience familiar to those of us who spend a lot of time typing away at a keyboard.
Besides, if you are looking for a romantic date idea, there's nothing better than sensually working through clay together. We found plenty of pottery workshops available in Singapore, such as this one, that you can book online on Klook.
Evolve Mixed Martial Arts: Unleashing Greatness Through Authentic Martial Arts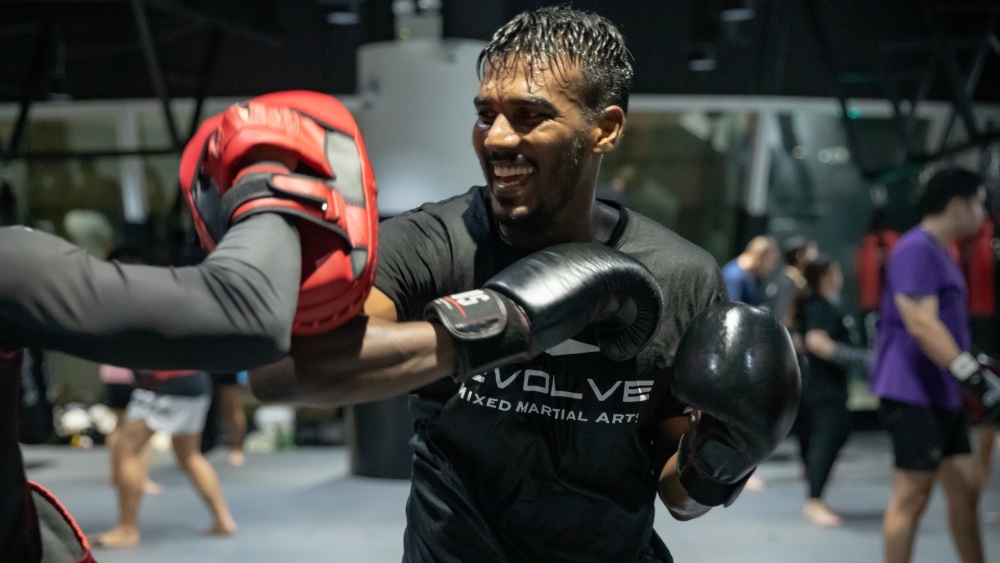 Ultimately, finding a regular hobby you enjoy is the best way to relieve stress in Singapore. It gets expensive if you hop on a plane every weekend or book a staycation to feel better about life. Instead, try something fun that you'll enjoy. Martial arts in Singapore is a great way to relieve stress, plus you're joining a community of committed practitioners!
It's very confusing to choose between different martial arts, so it's best to choose a top MMA gym such as Evolve MMA that has all of them. We have martial arts programs for complete beginners to advanced competitors who aspire to become champions. All are welcome, male or female, whether you're 6 or 60. With the highest standards of excellence, expect martial arts instruction of the highest quality available anywhere in the world.
If you're looking to beat stress in Singapore, it's time to come and work out with us!
Book your complimentary trial class with our World Champions below!
If you have any other questions regarding Evolve MMA and the programs we offer, you can get in touch with our membership executives at the following locations:
Evolve MMA (Far East Square)
26 China Street
Far East Square #01-01
Singapore 049568
Phone: (65) 6536 4525
Evolve MMA (Orchard Central)
181 Orchard Road
#06-01 Orchard Central
Singapore 238896
Phone: (65) 6536 4556
Evolve MMA (KINEX)
11 Tanjong Katong Road
#02-52 KINEX
Singapore 437157
Phone: (65) 6288 2293
Evolve MMA (Clarke Quay Central)
6 Eu Tong Sen Street
#04-18 Clarke Quay Central
Singapore 059817
Phone: (65) 6226 2150
Evolve MMA (Star Vista)
1 Vista Exchange Green
#02-26A The Star Vista
Singapore 138617
Phone: (65) 6539 9590