In recent years, Singapore has rapidly emerged as a global hub for health, wellness, and fitness. With its world-class medical facilities, efficient healthcare system, and a proactive approach to public health, the nation has continually showcased its commitment to the well-being of its residents. The secret to Singapore's success in ensuring a healthy populace lies not just in reactive treatments but predominantly in its emphasis on preventive care and a healthier lifestyle.
With that said, let's delve a little deeper into the healthcare system of Singapore.
Public And Private Healthcare Providers:
Public Healthcare:

The majority of healthcare services in Singapore are provided by the public sector, which is overseen by the Ministry of Health (MOH). This includes several public hospitals, specialist centers, and polyclinics.

Private Healthcare:

There are also many private hospitals, clinics, and laboratories in Singapore. While they typically charge higher fees, they offer shorter waiting times and a more personalized service.
The 3M Framework:
Singapore's healthcare financing is grounded in what's referred to as the "3M" system:
Medisave:

A mandatory health savings scheme where Singaporeans and Permanent Residents set aside a portion of their monthly income in a Medisave account. These funds can be used for hospital bills and certain outpatient treatments for the individual or their immediate family members.

Medishield Life:

A basic health insurance plan that covers large hospital bills and certain costly outpatient treatments. It is designed to be affordable for all Singaporeans and Permanent Residents.

Medifund:

An endowment fund serving as a safety net for those who cannot afford their medical bills, even after tapping into their Medisave and Medishield Life.
Subsidized Healthcare:
Singaporeans can receive subsidized healthcare services at public hospitals, specialist clinics, and polyclinics. The level of subsidy varies based on the ward class chosen and the patient's financial situation.
As the saying goes,"Prevention is better than cure". And while Singapore has developed a good framework for healthcare over the years, the government is constantly introducing new programmes for the general public to participate in.
1) National Health Promotion Drives
Singapore's Ministry of Health (MOH) has consistently invested in health promotion campaigns aimed at reducing the prevalence of non-communicable diseases. The National Steps Challenge, for instance, encourages Singaporeans to be physically active by taking at least 10,000 steps a day. Through apps and tracking devices, participants can monitor their progress and even win rewards for achieving their goals.
2) Healthy Food Initiatives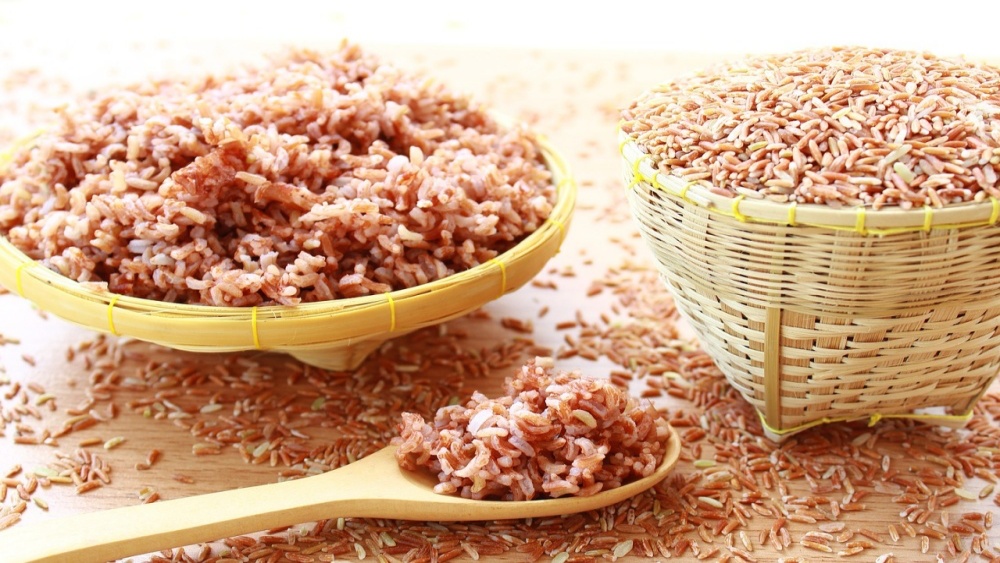 Eating healthily is a cornerstone of good health. Recognizing this, the Health Promotion Board (HPB) has initiated a range of programs like the Healthier Dining Programme, which encourages foodservice providers to offer healthier meal options. Diners can easily identify these options with a "Healthier Choice Symbol." Furthermore, Singapore's war against diabetes, a pressing health concern, has led to initiatives that encourage reduced sugar consumption in both beverages and foods.
3) A Thriving Fitness Culture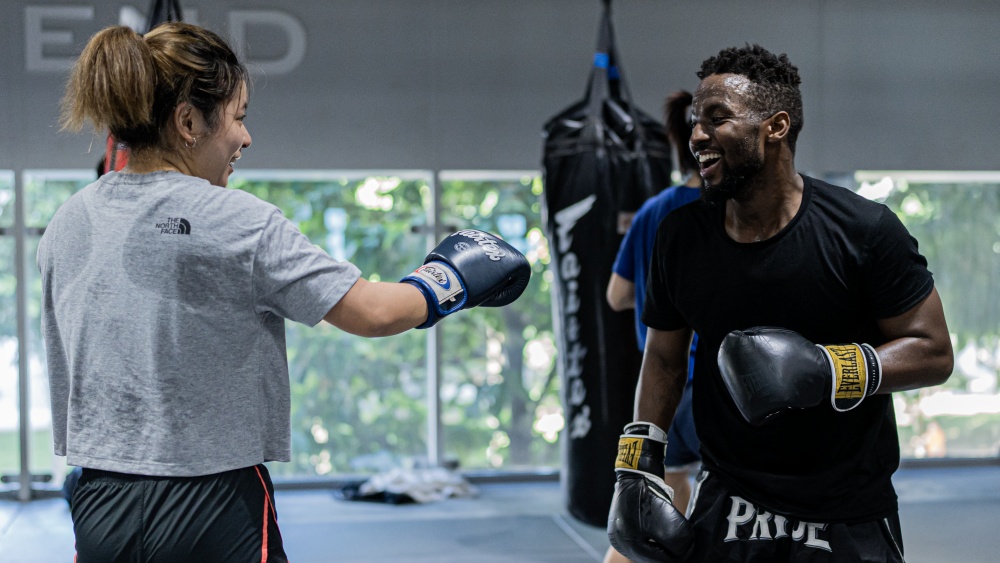 Mixed Martial Arts (MMA) gyms play an essential role in Singapore's growing fitness culture. They offer a unique combination of strength training, cardiovascular exercise, and discipline. Gyms like Evolve MMA offer more than just fitness, with World Champions from several martial arts like Muay Thai, Brazilian Jiu-Jitsu, Boxing and more, learning martial arts and getting fit is something that anyone can implement in their daily.

Martial arts gyms, along with traditional fitness centers, public sports facilities, and parks, are accessible across the island, making it easy for residents to incorporate fitness into their daily routines. In addition, initiatives such as "Car-Free Sunday SG" pave the way for citizens to engage in outdoor physical activities like cycling and running.
4) Comprehensive Health Screenings
To catch potential health issues before they become problematic, Singapore has been proactive in offering subsidized health screenings through the Screen for Life (SFL) programme. It offers screenings for conditions like diabetes, high blood pressure, high cholesterol, cervical and colorectal cancers, and more. Such screenings ensure that diseases are detected and treated early, reducing potential complications and improving health outcomes.
5) Mental Well-being Focus
Physical health is just one aspect of overall well-being. Recognizing the importance of mental health, Singapore has been steadily increasing its mental health resources. Initiatives like "Beyond The Label" aim to combat mental health stigma, and organizations such as the Institute of Mental Health (IMH) offer services and support to those in need. Community mental health teams provide outreach, while programs in schools and workplaces aim to provide a foundational understanding of mental wellness.
6) Environmental Measures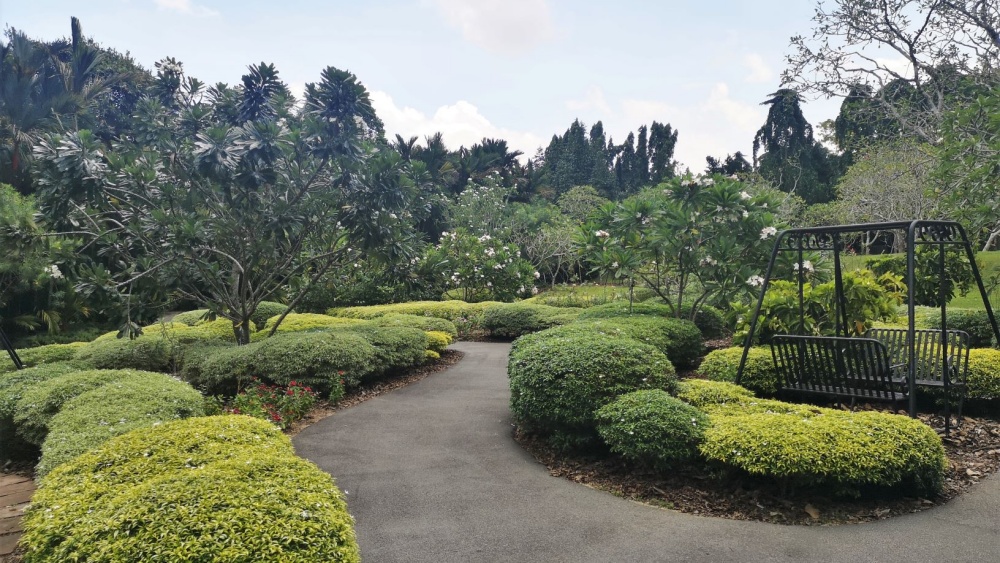 A healthy environment contributes to a healthier population. Singapore's "Garden City" vision has led to abundant green spaces, parks, and recreational areas. The quality of air and water is consistently monitored and maintained. In addition, cycling paths and pedestrian walkways encourage residents to opt for greener, healthier modes of transport.
7) Tobacco Control
Singapore's strict tobacco control measures, including high taxes on tobacco products, graphic health warnings on packages, and extensive smoking bans in public places, have significantly reduced smoking prevalence. The nation has also introduced measures to reduce the consumption of emerging products like e-cigarettes.
8) Continued Education And Research
Singapore hosts a variety of conferences, workshops, and events related to health and wellness. These gatherings facilitate the exchange of knowledge, latest research findings, and best practices in healthcare. Such a commitment to continuous learning ensures that the country remains at the forefront of preventive health care.
9) Collaboration With Private Entities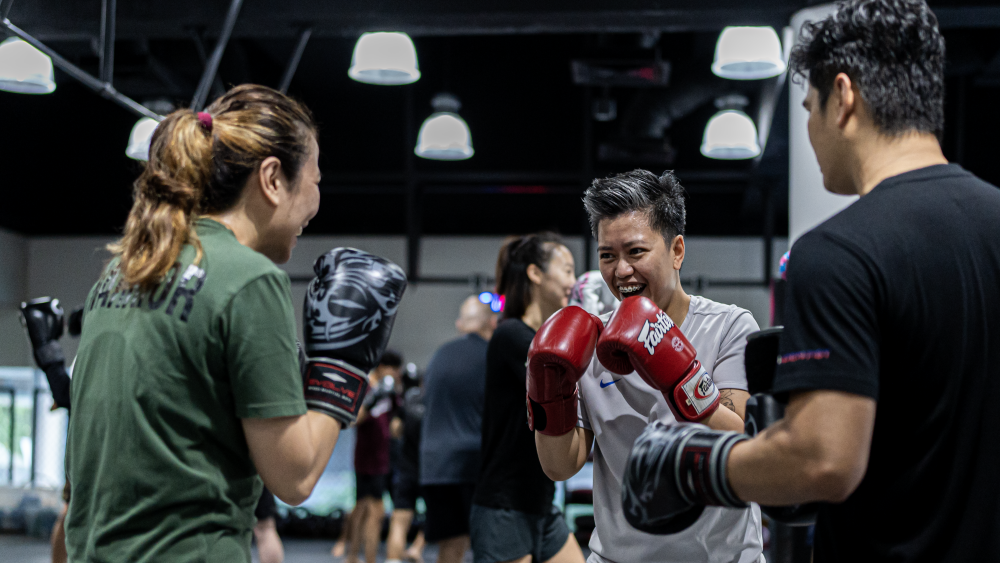 The public sector alone cannot foster a culture of preventive care. Hence, Singapore's government often collaborates with private entities, from fitness facilities like Evolve MMA to corporate entities, to promote wellness. Such collaborations help in making health and fitness a community-driven effort.
10) Pandemic Preparedness
Given its experience with the SARS outbreak in 2003, Singapore has placed considerable emphasis on pandemic preparedness. This proactive approach was evident during the COVID-19 pandemic when the country quickly implemented stringent measures, contact tracing, and mass testing to manage and control the virus's spread.
Conclusion
Singapore's journey towards a healthier populace is multifaceted. By blending policy changes with grassroots initiatives, the country ensures that every individual, irrespective of age, gender, or socioeconomic status, has access to the resources and knowledge they need to lead a healthy life. This proactive, preventive approach not only enhances the quality of life for Singaporeans but also ensures that the nation's healthcare system remains sustainable and efficient for generations to come.
In a world grappling with rising healthcare costs and burgeoning lifestyle diseases, Singapore provides a template on how to prioritize and promote preventive care and a healthier lifestyle. With the collective efforts of the government, private sector, and the public, Singapore truly embodies the ethos of a Healthier SG.
Lead A Healthier Lifestyle With Evolve MMA Today!
In addition to their highly experienced team of trainers, Evolve MMA offers a wide range of martial art packages with classes taught by World Champions across all major disciplines, including Muay Thai, Boxing, Brazilian Jiu-Jitsu, Wrestling, Submission Grappling, MMA and more. Our classes cater to all age groups, genders, skills and fitness levels, so even beginners can try it out. So work hard and play hard – all at Evolve MMA. Contact us for a free trial to begin your warrior lifestyle today.
Book your complimentary trial class with our World Champions below!
If you have any other questions regarding Evolve MMA and the programs we offer, you can get in touch with our membership executives at the following locations:
Evolve MMA (Far East Square)
26 China Street
Far East Square #01-01
Singapore 049568
Phone: (65) 6536 4525
Evolve MMA (Orchard Central)
181 Orchard Road
#06-01 Orchard Central
Singapore 238896
Phone: (65) 6536 4556
Evolve MMA (KINEX)
11 Tanjong Katong Road
#02-52 KINEX
Singapore 437157
Phone: (65) 6288 2293
Evolve MMA (Clarke Quay Central)
6 Eu Tong Sen Street
#04-18 Clarke Quay Central
Singapore 059817
Phone: (65) 6226 2150
Evolve MMA (Star Vista)
1 Vista Exchange Green
#02-26A The Star Vista
Singapore 138617
Phone: (65) 6539 9590