When it comes to Singapore's hawker centres, the vast diversity of food options can be both a blessing and a challenge, especially for the health-conscious martial artist. Amidst the tantalising smells and vibrant colours, it is often tempting to opt for rich, fried, and less nutritious dishes.
Healthy eating goes hand in hand with martial arts training. It enables you to maintain optimal physical health, enhance performance, and accelerate recovery. Martial arts is not just about physical prowess but also about cultivating a disciplined mind, and part of this discipline extends to what you put on your plate. But did you know that amidst these gastronomical delights, there exists a myriad of healthier options that could be just the right kind of fuel for your martial arts training?
Why Nutrition Matters For Martial Artists
Before we dive into the mouthwatering world of hawker centres, let's talk about why nutrition is a big deal for martial artists. Training martial arts, whether it's Muay Thai, Brazilian Jiu-Jitsu, or any other discipline, requires immense physical effort. A balanced diet ensures you have enough energy, helps in muscle recovery, and keeps your immune system in check. This is where the hawker centres come into play as they offer wholesome dishes that perfectly complement a martial artist's nutritional needs.
Ready To Discover The Secret Menu Items In Hawker Centres? Read On To Find Out More!
1) Thunder Tea Rice (Lei Cha Fan)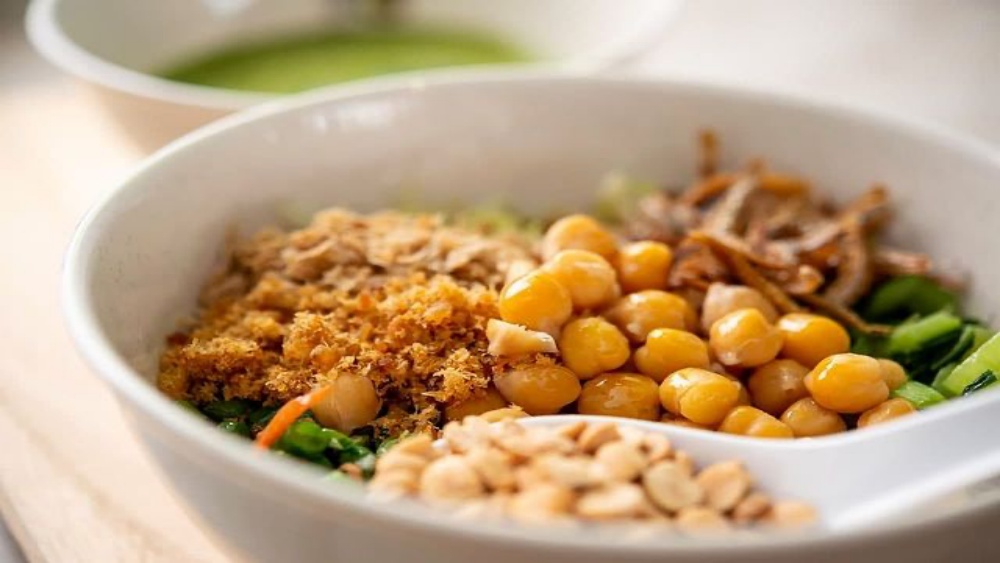 Let's start with a traditional Hakka dish known as Thunder Tea Rice, or Lei Cha Fan. This power-packed meal consists of brown rice surrounded by an assortment of toppings like tofu, peanuts, and a medley of vegetables. The star of the dish is a green tea soup made from herbs and nuts. Lei Cha Fan is loaded with antioxidants, fibre, and protein which makes it perfect for muscle repair and recovery after an intense sparring session.
2) Fish Soup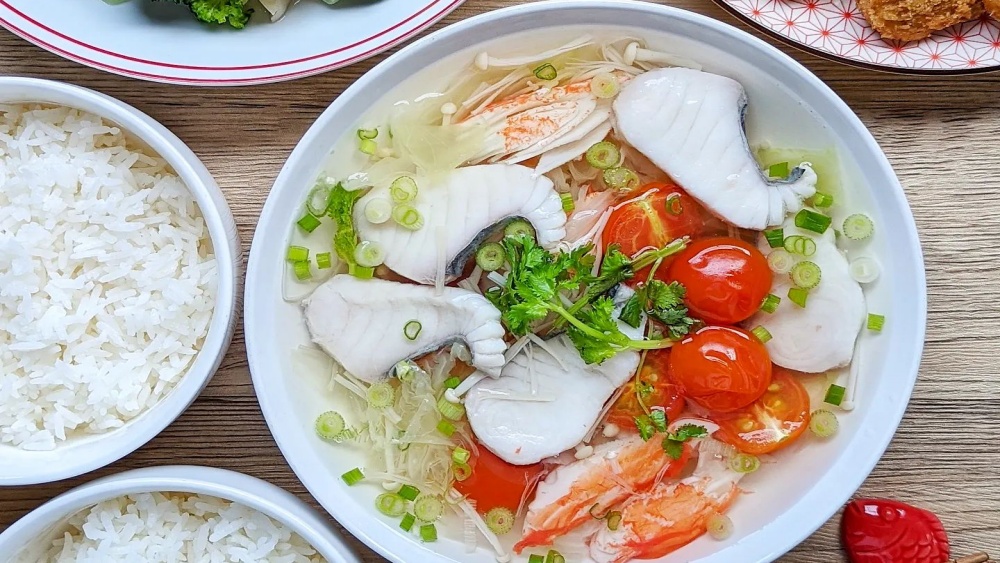 When it comes to protein, fish is a martial artist's best friend. Fish soup, a staple in many hawker centres, offers a broth that's light, nutritious, and packed with protein. Choose clear broth for a leaner option, and add tomatoes for that extra hit of antioxidants. This dish is ideal for rehydration and replenishing nutrients, especially after a sweat-drenched workout.
3) Popiah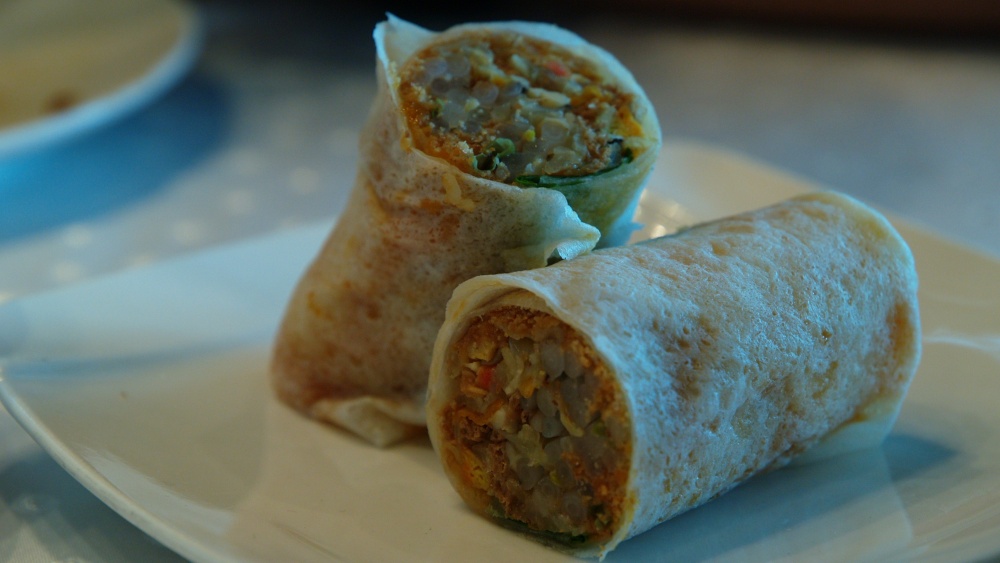 If you're looking for a lighter meal that doesn't skimp on flavour, Popiah is the way to go. These fresh spring rolls are filled with ingredients like jicama, carrots, lettuce, and sometimes prawns or tofu. Wrapped in a thin crepe, Popiah is low in calories but high in essential vitamins and minerals. The crunchiness of the vegetables paired with the tender wrap makes it a refreshing meal, perfect to keep your energy levels up during training.
4) Grilled Chicken & Brown Rice
For those who adhere to a strict diet, the simple combination of grilled chicken and brown rice can be found at various hawker stalls. This classic pairing provides lean protein from the chicken and complex carbohydrates from the rice, which are essential for energy production and muscle growth. Adding a side of vegetables will give you a well-rounded meal to keep your training on track.
5) Yong Tau Foo
Customisation is key with Yong Tau Foo. Pick from a variety of ingredients like tofu, mushrooms, and vegetables, which are then cooked in a light broth. Opt for the soup version, and go easy on the sauces to keep this meal low in calories. The protein from the tofu and the vitamins from the vegetables will provide the nutrients necessary to improve your agility and strength during training.
6) Chai Tow Kway (Carrot Cake)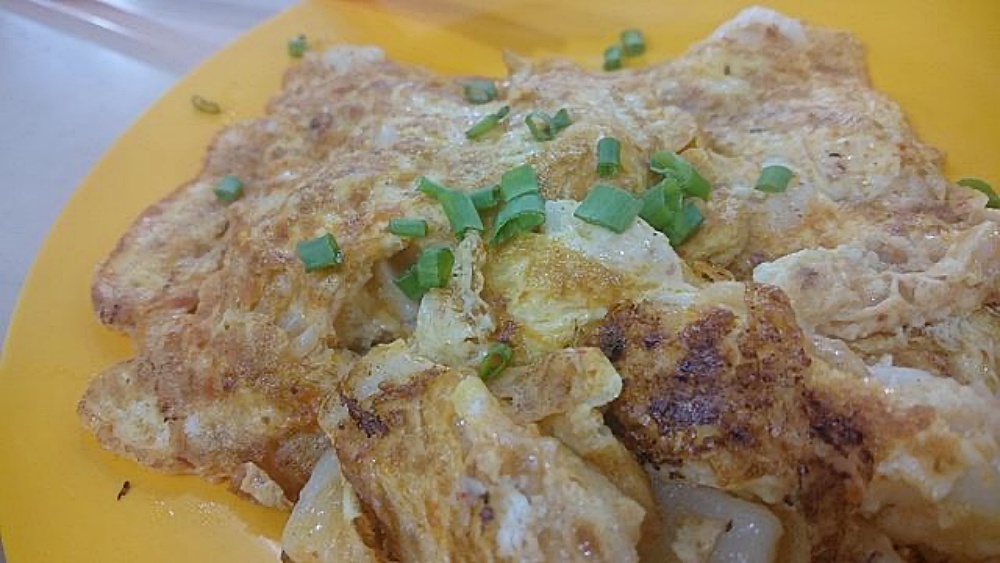 Despite its name, Chai Tow Kway is not actually a cake nor is it made with carrots, but rather a stir-fried dish made from radish and rice flour. Opt for the "white" version without the sweet soy sauce to keep it healthier. While slightly higher in carbohydrates, this dish can be a great source of energy, especially if consumed a few hours before training. This way, you'll have enough fuel to power through your martial arts routines.
7) Fresh Fruit Juices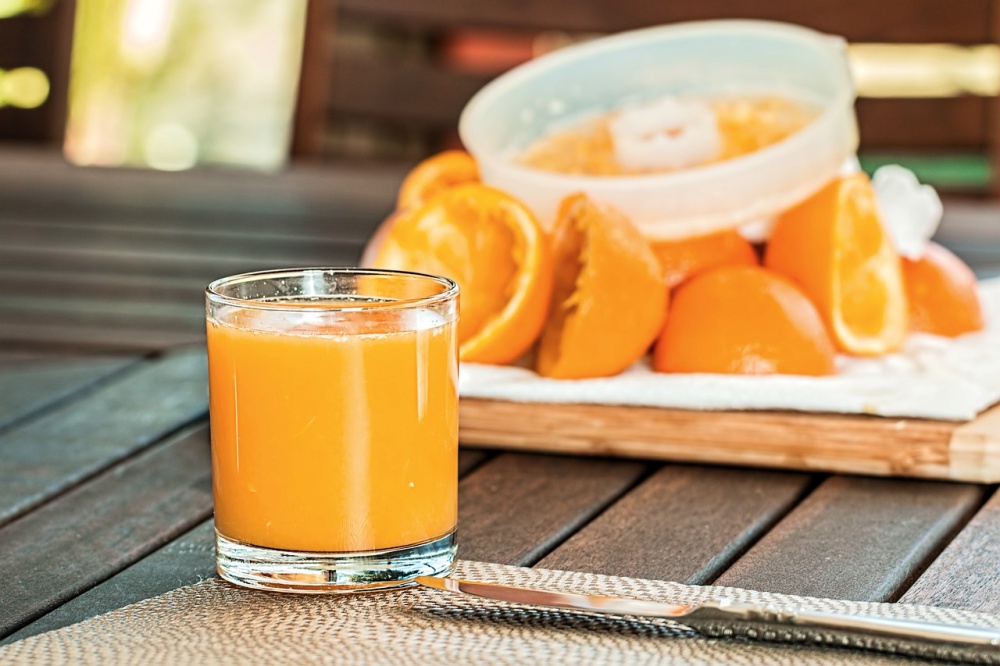 Lastly, don't forget to hydrate! Many hawker centres offer fresh fruit juices. Opt for watermelon juice for hydration, orange juice for a vitamin C boost, or apple juice for a natural energy kick. These will not only quench your thirst but also replenish your body with essential nutrients lost during training.
Take Note Of These Healthy Foods When You Visit The Hawker Centres!
In conclusion, eating healthy doesn't mean you have to compromise on taste or give up your favourite hawker centre meals. With a bit of savvy ordering and an understanding of nutrition, you can enjoy the vibrant culinary scene of Singapore while keeping your martial arts training on point. As the old saying goes, you are what you eat, and for martial artists, this is more than just a cliché—it's a way of life. A balanced diet is the foundation of good health and robust physical fitness, both of which are essential to martial arts. Whether you're practising Muay Thai, Brazilian Jiu-Jitsu, or Boxing, your body needs proper nutrients to function at its optimum level, recover from intense workouts, and build strength and stamina.
As you navigate through the bustling, aromatic lanes of Singapore's hawker centres, remember that every healthy choice you make contributes to your journey as a martial artist. Because to truly master any martial art, you must first master yourself—your choices, your actions, your lifestyle. So the next time you're in a hawker centre, make it an adventure. Explore the 'secret healthy menu', and choose foods that nourish both your body and your martial arts spirit. Healthy eating and martial arts both require discipline, balance, and mindfulness—skills worth honing in the gym and the dining table.
Train hard, eat well, and embrace the incredible journey of martial arts. Here's to good health and mastering your craft, one punch, and one hawker dish, at a time!
Book your complimentary trial class with our World Champions below!
If you have any other questions regarding Evolve MMA and the programs we offer, you can get in touch with our membership executives at the following locations:
Evolve MMA (Far East Square)
26 China Street
Far East Square #01-01
Singapore 049568
Phone: (65) 6536 4525
Evolve MMA (Orchard Central)
181 Orchard Road
#06-01 Orchard Central
Singapore 238896
Phone: (65) 6536 4556
Evolve MMA (KINEX)
11 Tanjong Katong Road
#02-52 KINEX
Singapore 437157
Phone: (65) 6288 2293
Evolve MMA (Clarke Quay Central)
6 Eu Tong Sen Street
#04-18 Clarke Quay Central
Singapore 059817
Phone: (65) 6226 2150
Evolve MMA (Star Vista)
1 Vista Exchange Green
#02-26A The Star Vista
Singapore 138617
Phone: (65) 6539 9590