Self-care is an essential part of maintaining a healthy mind and body. The bustling city of Singapore sees many corporate warriors busy and overwhelmed by our 'always-on' culture. So it's important to switch our minds off sometimes—Prioritise relaxation and me-time so you can feel refreshed and rejuvenated. From tranquil spas to invigorating workouts, Singapore offers many self-care activities for travellers and locals alike. Whether you're feeling frazzled by school or work or just looking to pamper yourself, these activities will make you feel brand new. Let's dive into three ways how you can take break and indulge in some self-care in Singapore.

1) Try A New Workout Routine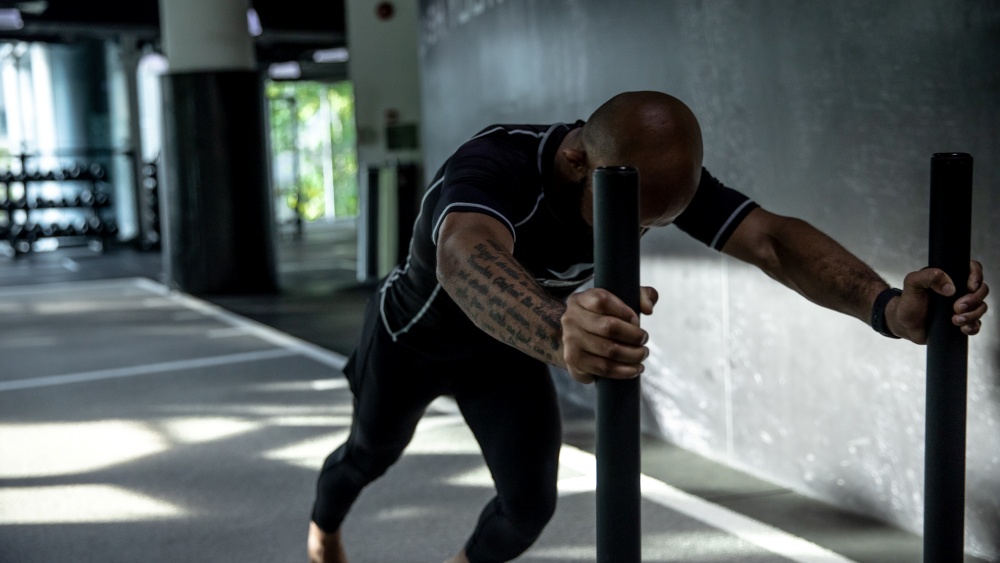 Trying a new workout routine can be a great form of self-care. Exercise is known to release endorphins, which can help improve your mood and reduce stress. However, being at the gym daily can get boring even for the most disciplined sportsperson.
Trying something new can also be a great way to challenge yourself and keep things interesting. For example, try martial arts at Evolve MMA in Singapore. Martial arts can help improve physical fitness, focus, and discipline while providing a fun and engaging workout. You also care for your mind and overall well-being. Find out the top 10 benefits of a martial arts workout here!
Apart from martial arts, you can try many free workouts in Singapore! For example, you can try free yoga sessions with Yoga Seeds at Bishan-AMK Park or join a running club with Decathlon. These are just a few examples of the many workout activities available in Singapore.
2) Go For A Relaxing Spa
Indulging in a relaxing spa treatment is a fantastic way to practice self-care. Imagine being in a serene environment where all your stress and worries melt away. A spa treatment can help reduce stress and promote relaxation by providing a peaceful and calming environment.
Many spa treatments, such as massages and facials, can also help improve circulation and release muscle tension. This can help you feel more relaxed and rejuvenated both physically and mentally. In addition, taking time to unwind and de-stress is integral to self-care and can help improve your overall well-being.
Some of the best spas in Singapore include Ikeda Spa, which offers authentic Japanese spa experiences. Another much-raved spa is Sofitel Spa. Sofitel Spa is a beautiful haven in Sentosa that offers superb facilities and divine treatments. Some of their top treatments include the 105-minute Wellness treatment, the signature (and award-winning) Sentosa Massage, and the magical-sounding Asian Cocoon Dream.
3) Get Professional Help
Sometimes, short-term self-care is insufficient to address persistent feelings of anxiety, depression and stress. Getting professional help may be the best way to improve your quality of life.
Art therapy is a great way to get professional help if you feel severely burnt out! Art therapy is a powerful tool for self-care and mental health because it can help people with depression, anxiety, and stress. Studies have shown that expression through art can help people with these conditions. Art also improves memory, reasoning, and resilience in ageing adults.
Art therapy can be used as a complement to traditional mental health treatment. The aim is to manage behaviours, process feelings, reduce stress and anxiety, and increase self-esteem. Creating art can help you acknowledge and recognise feelings lurking in your subconscious. If you're ready to try art therapy, Solace Art Psychotherapy is a professional practice and recognised social enterprise in Singapore that provides art psychotherapy services for adults and youths. Their experienced team of registered art psychotherapists helps clients embark on their journey of healing from past painful experiences and self-discovery. They provide art psychotherapy in a safe, confidential and non-judgmental space to help clients with their difficulties and challenges.
Why Is Self-care So Essential To Avoid Burnout?
Self-care is important in avoiding burnout because it helps you manage stress and maintain a healthy work-life balance. Burnout often occurs when we're feeling overwhelmed and stressed, and self-care practices can help combat these feelings by providing a way to relax and recharge. Self-care can take many forms, such as exercise, meditation, spending time with loved ones, or engaging in hobbies. These activities can help reduce stress and promote relaxation, which can help prevent burnout. Additionally, taking time for self-care can help you maintain a healthy work-life balance by ensuring you're taking time for yourself and not just focusing on work. This balance is vital in preventing burnout and maintaining overall well-being.
Martial arts is a great way to avoid burnout. Martial arts training provides a physical outlet for stress and tension. Physical exertion can help release endorphins, improve mood and reduce stress. In addition, the discipline and focus required in martial arts training can help you develop greater resilience and mental toughness. This can help you cope with stress and avoid burnout.
Why Train With Evolve MMA?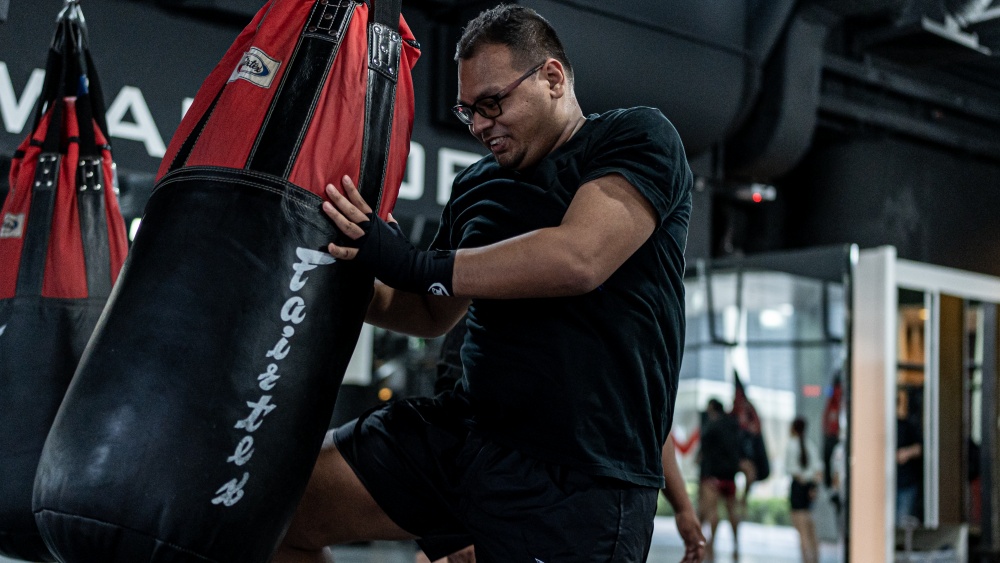 Start your wellness journey by working out with our World Champions at Evolve MMA!
Evolve MMA is Asia's premier martial arts championship brand headquartered in Singapore. We have the most World Champions on the planet and have been named Asia's #1 ranked martial arts organisation by several leading authorities. Evolve MMA offers a comprehensive selection of martial arts classes, ranging from Muay Thai, Brazilian Jiu-Jitsu (BJJ), Mixed Martial Arts, Boxing, Kickboxing, Wrestling, and many more. Besides, it's easy to find us! We have several locations in Singapore, including Far East Square, Orchard Central, KINEX, Clarke Quay Central and Star Vista. Contact Evolve MMA for a free trial today.
If you're looking to for a self-care activity in Singapore, Why not give martial arts a try!
Book your complimentary trial class with our World Champions below!
If you have any other questions regarding Evolve MMA and the programs we offer, you can get in touch with our membership executives at the following locations:
Evolve MMA (Far East Square)
26 China Street
Far East Square #01-01
Singapore 049568
Phone: (65) 6536 4525
Evolve MMA (Orchard Central)
181 Orchard Road
#06-01 Orchard Central
Singapore 238896
Phone: (65) 6536 4556
Evolve MMA (KINEX)
11 Tanjong Katong Road
#02-52 KINEX
Singapore 437157
Phone: (65) 6288 2293
Evolve MMA (Clarke Quay Central)
6 Eu Tong Sen Street
#04-18 Clarke Quay Central
Singapore 059817
Phone: (65) 6226 2150
Evolve MMA (Star Vista)
1 Vista Exchange Green
#02-26A The Star Vista
Singapore 138617
Phone: (65) 6539 9590