Finally, the school holidays are here! Busy parents, don't tear your hair out if your children are at home. There are more ways to keep them entertained besides Netflix's selection of children's TV shows!
The holidays are the perfect time to let your kids try new things. We've compiled some of the best activities that will help keep your kids engaged and entertained. They might also learn something new and pick a hobby they'll enjoy for life!
1) Learn Martial Arts At Evolve MMA Children's Program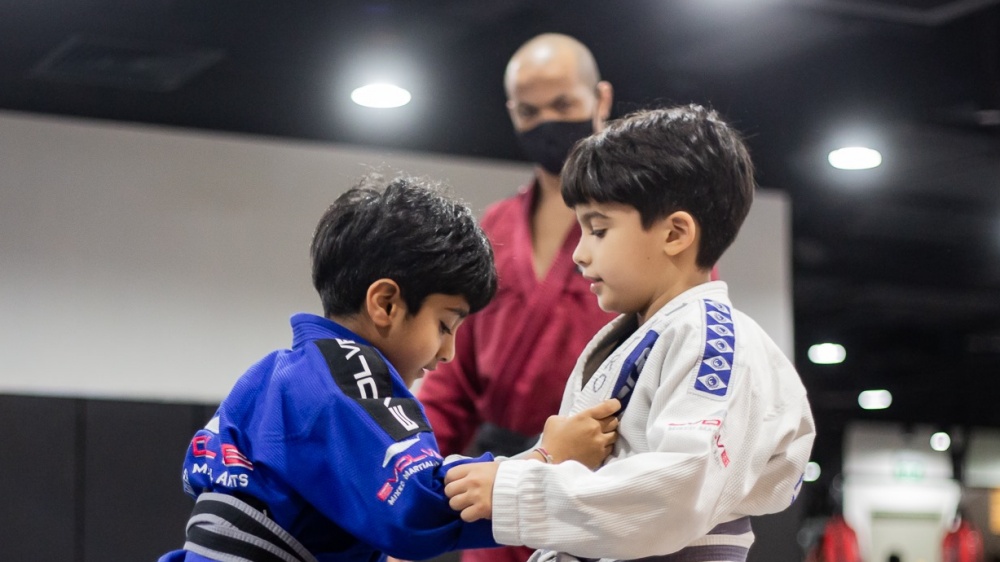 It's not just adults that can learn martial arts such as boxing, Muay Thai, and Brazilian Jiu-Jitsu (BJJ). Martial arts are an excellent way for children to learn self-defense, discipline, and focus. Plus, the benefits of martial arts extend beyond the physical – they also help build self-confidence and improve mental health.
Martial arts can help kids with their confidence by giving them a sense of control over their bodies and minds. This is especially important for children with trouble with bullying or anxiety. They'll learn to care for themselves in martial arts classes if something happens. Martial arts can also help kids deal with stress healthily by providing an outlet for their emotions. For example, if your child is feeling anxious or angry about something that happened at school or home, martial arts can give them a chance to work through those feelings safely.
Finally, martial arts can also help kids build confidence in themselves. It will teach kids how to control their body movements to improve balance and coordination. Besides, it's a great way to make new friends with similar interests.
At Evolve MMA Singapore, the Little Samurai program is designed to develop your child in all these areas through martial arts. World Champion Instructors will guide your child through a carefully crafted program. If they are interested in Brazilian Jiu-Jitsu, Evolve MMA's BJJ for Kids program will help to develop their physical and mental resilience.
Another graceful martial art they can try is Muay Thai. As they grow stronger and more confident, they might be interested in joining the Evolve Children's Program Competition Team to represent Singapore. What better way to focus their attention and give them life skills they can use as they mature?
2) Let Them Run Free In The Parks
After spending their waking hours cooped up at school, it's time to let your kids run around in the parks. Singapore has several places, outdoors and indoors, to let them play! Besides, it's also an excellent way to use their imagination. Let them pretend they're fighting dragons or floating in space in these themed playgrounds!
For instance, your whole family can go all out to have fun at the Canopy Park on level 5 of Jewel. There are plenty of amenities available for an entire day of exploration.
For a $4.50 entry fee, you get to slide down the futuristic-looking Discovery Slides at the southern end of Canopy Park. These slides are both a playground and sculptural art. Mirrors are attached on the bottom part of the Discovery Slides so that you can indulge in a 'wefie' with your family! There is also a viewing platform that is 6.5 meters high, perfect for a snapshot of the lush greenery all around.
Once you've had your fun at the Discovery Slides, pretend you're lost in the clouds of mist in the Foggy Bowl, or take a stroll through the scenic Petal Garden and Topiary Walk. Children will also love to bounce on the Bouncing Net in the park, a trampoline mesh that makes you feel like flying amidst the trees.
The best way to enjoy these is to buy a bundle deal, so you can explore other excellent amenities such as the Canopy Bridge, the Hedge Maze, or walk through the Sky Nets.
If you prefer to let them soak up the sun, it's time to head to an outdoor playground! These outdoor playgrounds are accessible and open all day, so you can pack a picnic basket and spend a whole day out. Admiralty Park in Woodlands is cleverly designed to follow the park's hilly terrain. There are 26 slides in total, with three play areas. The fun isn't just for children; some of the slides are marked for adults. There's even one that lets a family of four slide down together. And after you're done, adjourn to Northpoint City, just 15 minutes away, for some air-conditioned comfort.
Another attractive outdoor park is Tiong Bahru Public Park. There's a suspended train in the middle of the park – your kids will love the experience of climbing through the sloping carriages, pretending they are on a train journey.
3) Learn Something New At Various Exhibitions
When it comes to the holidays, there's no better time to let your kids learn new things by visiting various arts and science exhibits.
From now till 11 December, head to the Science Centre for the third installment of its STEM (Science, Technology, Engineering, and Mathematics) event, Untame: Spaces to Places. Let your kids immerse themselves in a multi-dimensional experience, including STEM-themed quests, online missions, sensory shows, games, DIY kits, and activity trails. There are four key spaces to explore – living space (sustainability), outer space (astronomy), cyberspace (digital and artificial intelligence), and inner space (mental health and wellness).
Or take the kids on a multi-sensory experience at the National Gallery. Nine on-site installations of the Gallery Children's Biennale explore the theme "Why Art Matters". Children can interact with the installations, fostering curiosity and critical thinking skills.
Next, head to the impressive giant cardboard city exhibit (titled 'Head/Home'), where kids can try making their own cardboard homes. Other on-site children's programs, such as storytelling sessions, sonic exploration workshops, and somatic movement workshops, will continue to keep them busy!
Unleash Your Child's Inner Warrior At Evolve MMA Singapore Today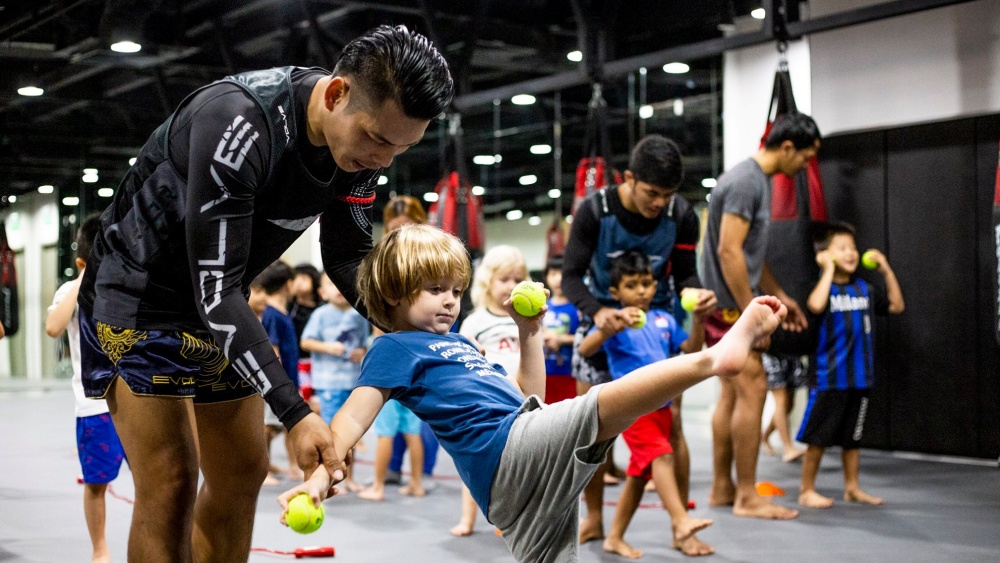 It's best to start learning new skills when children are young. Their brains and bodies are still developing, so they can easily remember and learn new skills. Martial arts give them robust physical conditioning, so they know to care for their health. It also gives them a break from staring at TV or computer screens all day and teaches them life skills!
Encourage your child to try martial arts at Evolve MMA, one of Singapore's top martial arts gyms. With world-class World Champion instructors to guide your child based on a carefully structured curriculum, your child will be in good hands. Besides, we are conveniently located in all areas of Singapore, with multiple timeslots for busy parents. You may enjoy taking an adult martial arts class too!
Book your complimentary trial class with our World Champions below!
If you have any other questions regarding Evolve MMA and the programs we offer, you can get in touch with our membership executives at the following locations:
Evolve MMA (Far East Square)
26 China Street
Far East Square #01-01
Singapore 049568
Phone: (65) 6536 4525
Evolve MMA (Orchard Central)
181 Orchard Road
#06-01 Orchard Central
Singapore 238896
Phone: (65) 6536 4556
Evolve MMA (KINEX)
11 Tanjong Katong Road
#02-52 KINEX
Singapore 437157
Phone: (65) 6288 2293
Evolve MMA (Clarke Quay Central)
6 Eu Tong Sen Street
#04-18 Clarke Quay Central
Singapore 059817
Phone: (65) 6226 2150
Evolve MMA (Star Vista)
1 Vista Exchange Green
#02-26A The Star Vista
Singapore 138617
Phone: (65) 6539 9590