Parents are always on the hunt for the best sports, activities, and education for their children. Martial arts play a unique role in this space, being that it is not just another sport or activity. Martial arts provide a valuable life skill of self-defense, and equips children to be able to protect and handle themselves should the need arise when they are apart from their parents. It's a highly practical and necessary sport that all children should be given an opportunity to learn and practice.
Training children in martial arts, and especially in martial arts where striking is involved (such as in Muay Thai), often causes parents to wonder what the best and most appropriate age is for beginning martial arts. Concerns over whether children will be able to understand that striking is not to be used flippantly or just because they are frustrated is an important consideration in teaching young children.
What then is the perfect age for children to start martial arts, and are there any benefits to starting at different ages?
There's No Perfect Age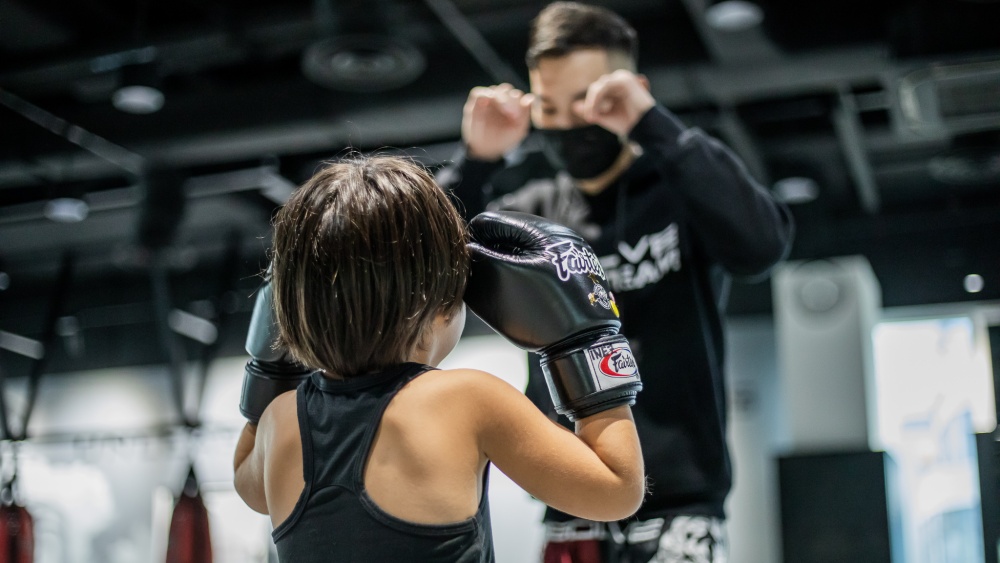 The first thing to consider is that every child is different. Developmentally, children will follow a similar trajectory, but practically, every child develops at their own pace. Not all five-year-olds can read chapter books, just as not all five-year-olds can understand when and where to use their martial arts. Thus, there is no perfect, set age for kids to begin learning martial arts.
Since every child is different, it's important to know your child and make your decision based on their ability to understand why they are training in martial arts, and when they can use their martial arts. Be sure that your child can articulate why and when they would use their martial arts before signing them up for any martial arts program. This may be as young as four, or older at around six, but if you base the decision on your child, you will have better success.
Starting At Age Four To Seven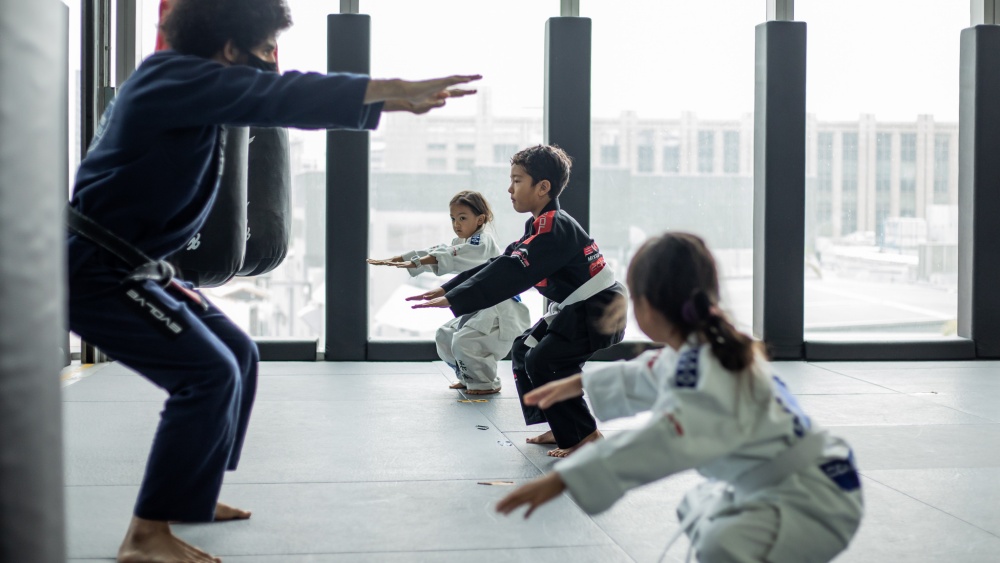 Age four tends to be the common "youngest" age that most martial arts places will allow. At four, children are able to follow short directions, have gained decent control of their gross motor skills, and are able to begin understanding when and why to use their martial arts. They become curious and social, and are able to separate for short periods from their parents to engage in social activities with other kids their own age.
That being said, if you are looking for a martial arts program for your four to seven-year-old, be sure to find a place that is primarily play-based. Children under age eight learn primarily through play. A class with a lot of structure might end up deterring your child from long-term commitment to the sport.
If you want your child to stick with martial arts for any length of time, the program needs to be highly responsive and developmentally appropriate. At this age, that means play-based.
Starting At Age Eight To Twelve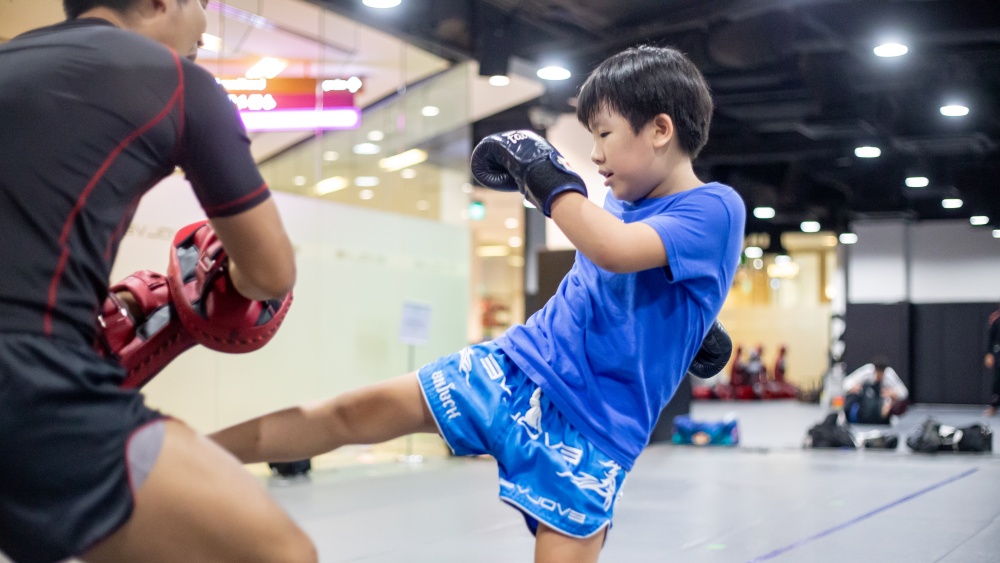 At age eight, children begin to like rules and structure a bit more. They are responsive to more structure within a class setting, but also still like to play. A martial arts class with a good balance of the two will yield more discipline and commitment from your eight to twelve-year-old. Also, by age eight, most children are easily able to make a clear distinction of when and why to use their martial arts.
Because eight-year-olds begin to enjoy rules and structure a bit more, they are prime candidates for any type of martial art with a belt promotion process. They are able to look ahead at goals and challenges and are willing to work towards achieving them. They begin to understand that sometimes they will struggle or fail, and they will be primed, developmentally speaking, for making decisions of discipline and perseverance.
This is a fantastic age group for beginning martial arts because they are beginning to work through and find better mind-body control. They will still sometimes struggle to get their bodies to do what their mind wants to do, but they will be able to mentally process this at a much lower frustration level than children in the four to seven age group.
Many kids in this age group also begin to seek competition, or a way to "test" themselves. Many martial arts styles allow for competitions at this age, meaning that those who are up for the challenge of competition can usually find a path to do so while in this age group.
Starting At Age Thirteen To Eighteen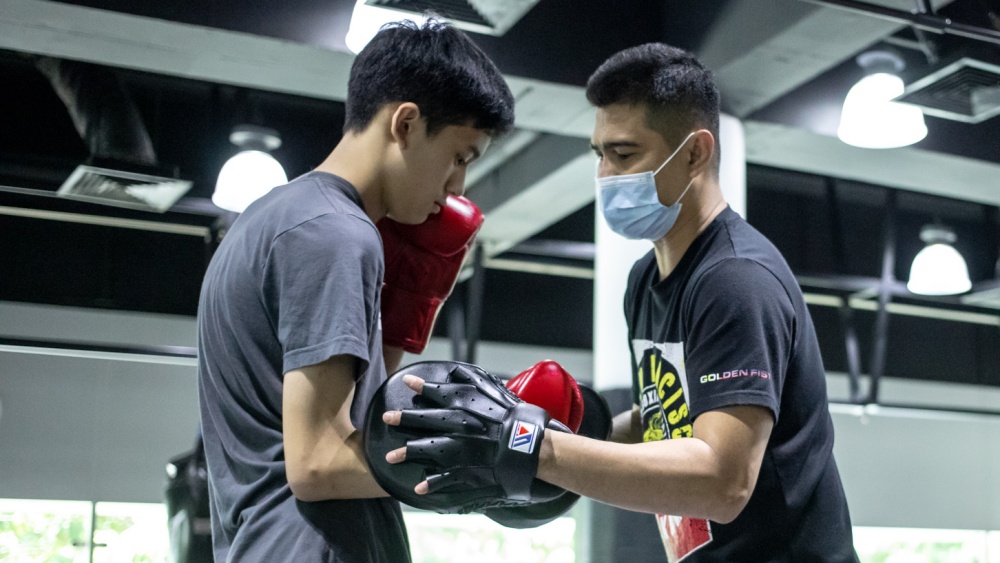 By age thirteen, most kids wanting to begin martial arts are driven by their own desire to do so. They no longer rely solely on motivation from their parents, but are finding their own intrinsic desire to train. Capitalizing on your teenager's desire to learn a martial art makes it easier to get them signed up and going regularly. Teenagers are highly social, and once they find their social network at the gym, they will want to work hard and keep showing up, not only for themselves, but for their friends, too.
Teenagers have largely mastered gross motor control, though, as with anything, there are always developmental differences. Even if your teen is not highly coordinated, the benefits of martial arts will still be hugely beneficial, as they will learn some of that missing coordination through regular training. For teens who are already quite coordinated in their gross motor skills, martial arts will begin challenging them on new levels.
What Martial Arts Offers All Ages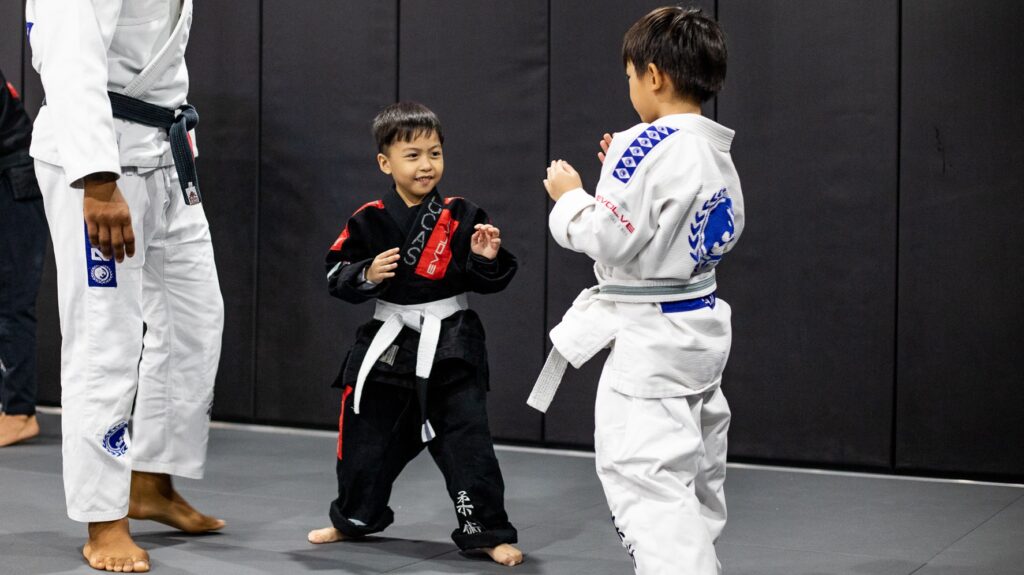 No matter what age you decide to start your child in martial arts, they are bound to see dramatic improvements in their gross motor skills, social skills, and listening skills. They will improve their discipline, learn perseverance, and gain valuable self-defense skills. All ages will benefit from the physical workouts that martial arts provides, creating strong muscles, hearts, and minds.
Martial arts holds benefits for every child. The best age for a child to begin training martial arts will always depend on the individual child, their temperament, and their understanding of using their martial arts in real life. Regardless of when you decide to start your child in a martial arts program, the benefits of the sport will always be worth it.
Kickstart Your Kid's Martial Arts Journey Today
Bring your child to one of Evolve MMA's complimentary introductory martial arts classes to give them a taste of what training looks like.
Book your complimentary trial class with our World Champions below!
If you have any other questions regarding Evolve MMA and the programs we offer, you can get in touch with our membership executives at the following locations:
Evolve MMA (Far East Square)
26 China Street
Far East Square #01-01
Singapore 049568
Phone: (65) 6536 4525
Evolve MMA (Orchard Central)
181 Orchard Road
#06-01 Orchard Central
Singapore 238896
Phone: (65) 6536 4556
Evolve MMA (KINEX)
11 Tanjong Katong Road
#02-52 KINEX
Singapore 437157
Phone: (65) 6288 2293
Evolve MMA (Clarke Quay Central)
6 Eu Tong Sen Street
#04-18 Clarke Quay Central
Singapore 059817
Phone: (65) 6226 2150
Evolve MMA (Star Vista)
1 Vista Exchange Green
#02-26A The Star Vista
Singapore 138617
Phone: (65) 6539 9590