Where do you even start in the search for the ideal martial arts for kids program? For the parent with little or no experience with martial arts, the mere thought of finding the right program can be intimidating. Having to boast the only kids' martial arts program in Singapore that is designed by a Harvard University graduate, we've come up with a few pointers to help you find a martial arts program that's a good fit for your child.
Common Reasons Why Caregivers Want Martial Arts Training For Their Kids
There are many benefits to learning a martial art, no matter how old or young you are. For starters, the child gets to exercise as they learn useful, real-world self-defense. The right martial arts studio will also teach a child soft skills like gentleness, discipline, focus, and respect.
Learning, practicing, and mastering different techniques allow an energetic child to transform their energy into focus, discipline, and results. As the kid improves, they develop a quiet confidence that goes with them outside of the gym. With a good teacher, martial arts can be a solution for kids who have behavioral problems.
It becomes easy to achieve all these character-building benefits if you find a martial art discipline that matches your kid's personality.
Searching For The Right Martial Art: Different Martial Arts For Different Personalities
Martial arts differ as widely as the personality traits we find across a population. This means that there's a martial art for almost every personality type. Here is a sampling of the most common and well-known disciplines: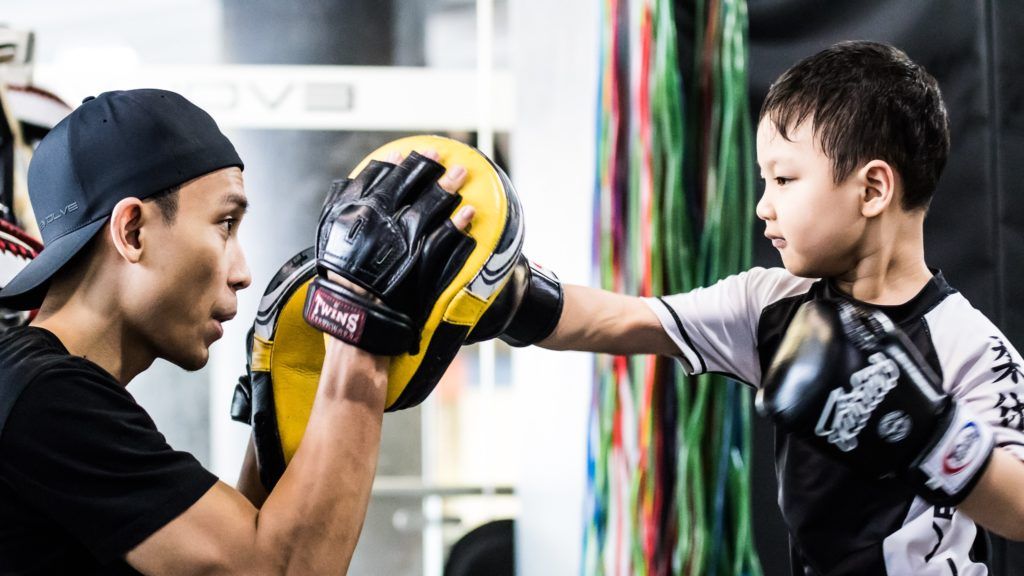 Boxing is one of the oldest and most efficient martial arts. Boxing concentrates on the use of the fists, but also teaches footwork and head movement. The training aspect of boxing is usually a good fit for most kids.
This is an ancient sport across all cultures of the world. The goal is to pin the opponent and cause them to submit. Children who can handle a full-contact sport can try this martial art.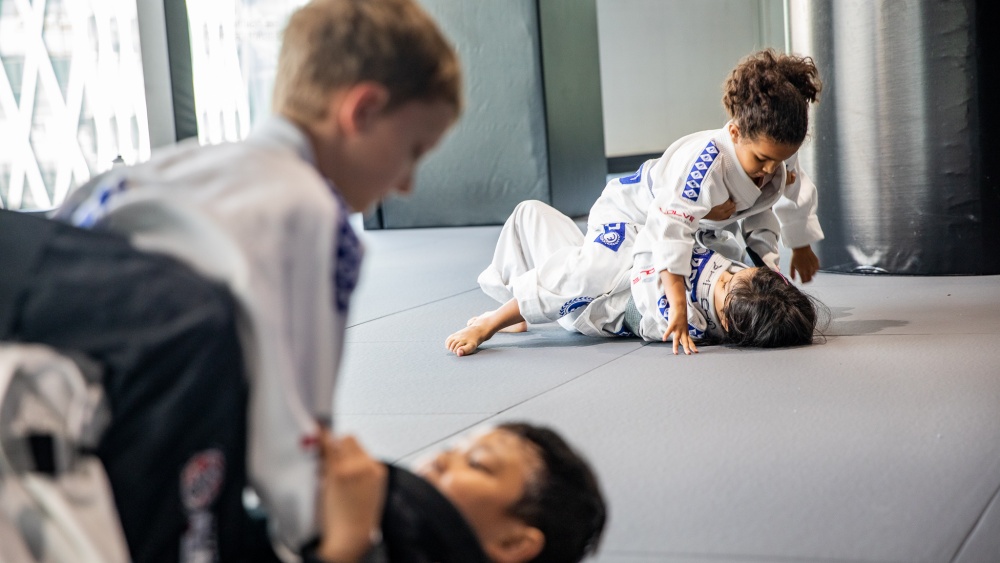 This is a ground-based martial art whose primary goal is the submission of an opponent. It involves take-downs as well as the application of chokes, joint locks, and leverage. The child should also be okay with being in close quarters with their opponent, much like wrestling.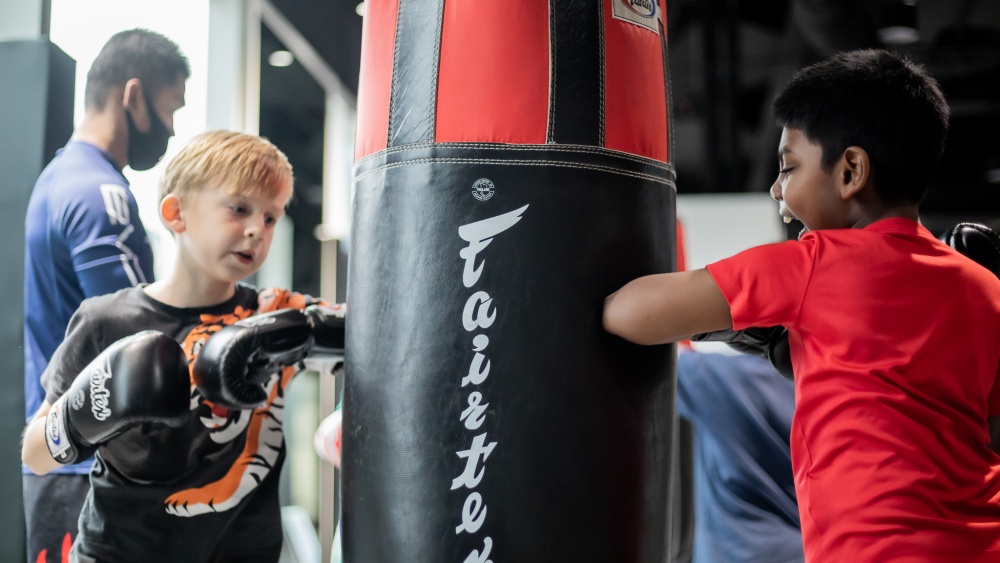 This martial art involves using fists, elbows, knees, and shins as weapons. It incorporates aspects of other martial arts like throws from clinched positions. This intensive sport is a good fit for children who are okay with close-contact martial arts.
This is a general guideline that can help you narrow your search. Keep in mind that kids can surprise you, so you should keep an open mind. Your child could gravitate towards a discipline you were sure they'd hate.
Finding The Right Martial Art For Your Kid
Now that you have a basic knowledge of the most common martial arts for kids, here's how you can go about finding the right program for your kid:
Ask Them If They're Interested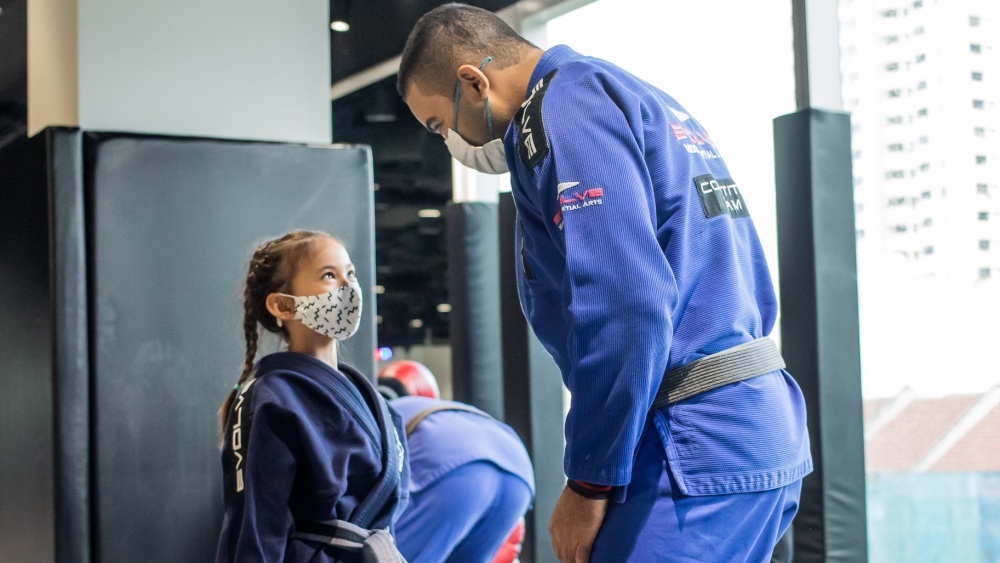 Start by asking your child whether they want to learn a martial art. Some children will jump at the chance for different reasons.
If you know your child and think that they could benefit from a different type of activity, be ready to accept no for an answer.
However, some kids may say no because they prefer their screens to physical activity. In this case, you'll have to strike a balance between their reluctance and your responsibility to raise a well-rounded person. Push them towards a martial art by getting their input for the next step.
Make A List
Ask around or go online to find martial arts studios around you, keeping an eye out for a sport that your child may prefer. You can thin the list by getting your kid's input on whether or not they are into the type of martial art that each program offers.
The two of you can go through online videos to get a better sense of different martial arts. Use the shortlist you come up with to check out different martial arts programs physically.
What To Look For In The Ideal Martial Arts Studio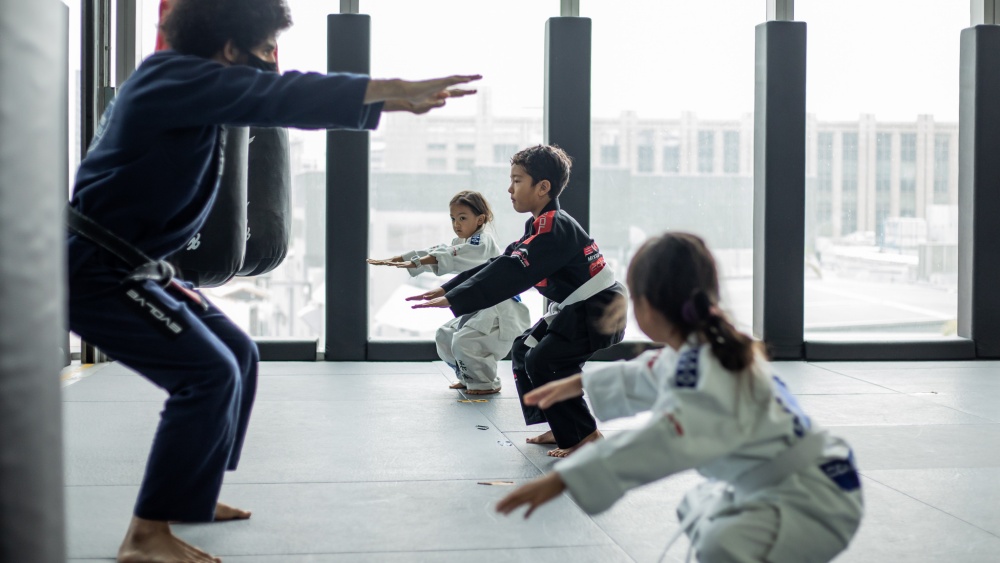 An actual visit to different facilities will let you know whether it is a good fit for you and the kid. Some programs offer trial lessons for free or at a discounted price. Take them up on their offer and evaluate how suitable they are. The place should check the following boxes:
Clean, safe, well-equipped facilities

Reasonable student-teacher ratio of around 1:5

Qualified (read certified) teachers

Child-friendly teaching techniques absent of drill-sergeant antics

Separation of students according to age and level of training

The inclusion of one-on-one interactions between student and teacher
These are the must-have qualities of a martial arts program that allows your child to learn and master a specific discipline. In your search, you're going to run different studios, dojos, and gyms through the checklist. Be patient, take your time, and make the effort; just like a martial arts teacher would tell you to.
Start Your Child On Their Journey To Martial Arts Excellence Today
Learning martial arts is a great way to build the character and physical health of your child. At Evolve MMA, we offer complimentary introductory classes in a range of disciplines like BJJ and Muay Thai, so that your child can try different martial arts and discover what feels most comfortable for them. Sign up for a free trial class for your child today!
Book your complimentary trial class with our World Champions below!
If you have any other questions regarding Evolve MMA and the programs we offer, you can get in touch with our membership executives at the following locations:
Evolve MMA (Far East Square)
26 China Street
Far East Square #01-01
Singapore 049568
Phone: (65) 6536 4525
Evolve MMA (Orchard Central)
181 Orchard Road
#06-01 Orchard Central
Singapore 238896
Phone: (65) 6536 4556
Evolve MMA (KINEX)
11 Tanjong Katong Road
#02-52 KINEX
Singapore 437157
Phone: (65) 6288 2293
Evolve MMA (Clarke Quay Central)
6 Eu Tong Sen Street
#04-18 Clarke Quay Central
Singapore 059817
Phone: (65) 6226 2150
Evolve MMA (Star Vista)
1 Vista Exchange Green
#02-26A The Star Vista
Singapore 138617
Phone: (65) 6539 9590