We all know how important exercise is in our overall health, which is why we go out of our way to work out, even when we're tired and not particularly motivated. We get up, put our gym clothes on, and exercise. This is because we understand the benefits of regular exercise, and the impact it has on our well-being.
That being said, martial arts has grown immensely in popularity as a form of exercise. Martial arts in Singapore, particularly, is a fantastic option if you're looking for a safe, fun, and engaging way to break a sweat and keep yourself in shape.
There are so many incredible benefits to training in martial arts that cannot be overstated. And it's because of the way martial arts training is constructed. It's hardly repetitive, boring, and bland like traditional gym workouts. Each class or training session offers something new to learn, some new challenge to overcome.
You make progress, and not just superficial progress. Martial arts' holistic approach to training involves conditioning the body, mind, and spirit, which is why practitioners often refer to it as a way of life.
Of course, with every workout, consistency is key. It's the same for martial arts. You won't reap the full benefits unless you're in it for the long run.
Today, Evolve Daily shares five benefits of training in martial arts for a year.
1) Gain The Ability To Defend Yourself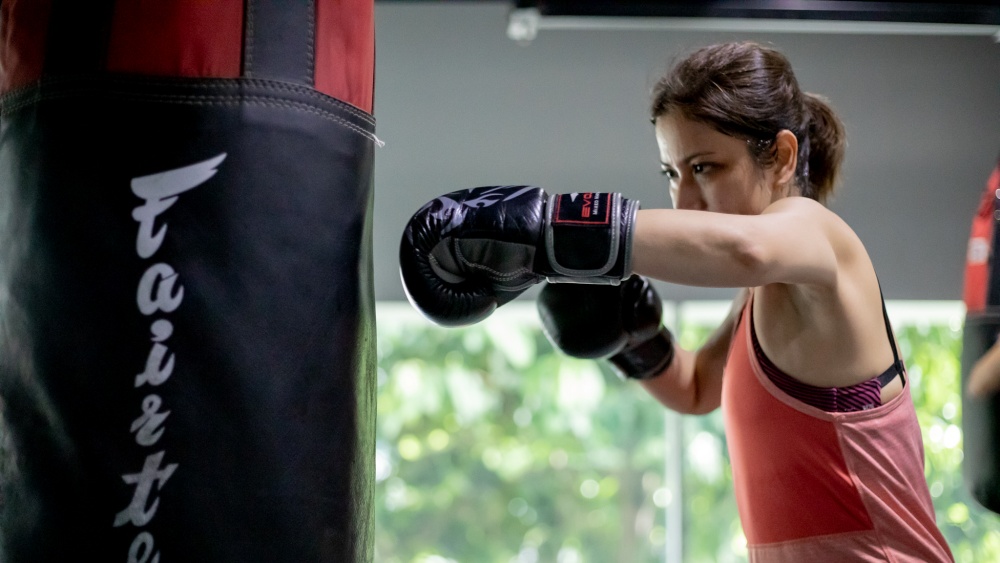 Self-defense is a basic skill that everyone should have. The ability to protect yourself, to defend yourself and those around you against physical harm is invaluable.
We're not saying you should go out looking to pick a fight. Martial arts empowers you with fighting skills, but at the same time, it teaches you that fighting is the last option. When your back is against the wall and you have no choice, you need solid self-defense skills that you can rely on.
However, most people think they can learn martial arts in less than three months. While picking up the basics is true to that extent, that short amount of time is hardly enough to get yourself to a level in which you're comfortable executing your skills with precision.
Physical altercation often involves a highly volatile setting, with many variables in and out of our control. Martial arts teaches us how to use sound technique to put ourselves at an advantage in any given situation.
That's simply something you can't learn in just a short period. You will need at least a year to get accustomed to the unique ebb and flow of real-world fight situations.
2) Curb Bad Habits, Form New Good Habits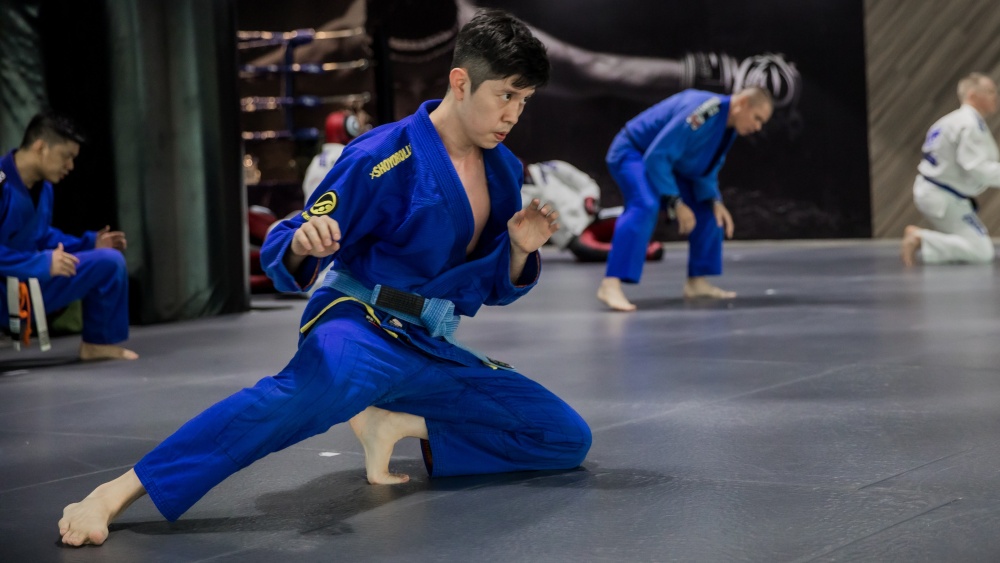 Many people have formed lots of bad habits over the years. These bad habits and unhealthy routines are hard to curb. We're talking about late nights binge-eating on junk food, guzzling down sugary drinks and sodas, not getting ample rest and sleep, drinking alcohol, and being too lazy to exercise.
Martial arts offers people a way to turn all of that around, acting as a giant reset button to a better, healthier life.
Because of martial arts' holistic approach to training, developing not only the physical aspect of health, but also the mental and spiritual aspects, it brings about a reinvention of the self. And everything else follows.
You're more willing to make better nutritional choices. Sleep becomes more important to you than partying. You're looking at ways on how to fuel your body and nourish your soul with positivity.
To achieve this, however, you will need to dedicate yourself to a structured program for at least one year. This will form a continuity that will erase the mistakes of the past in order to create a brighter future.
3) Lose The Weight And Keep It Off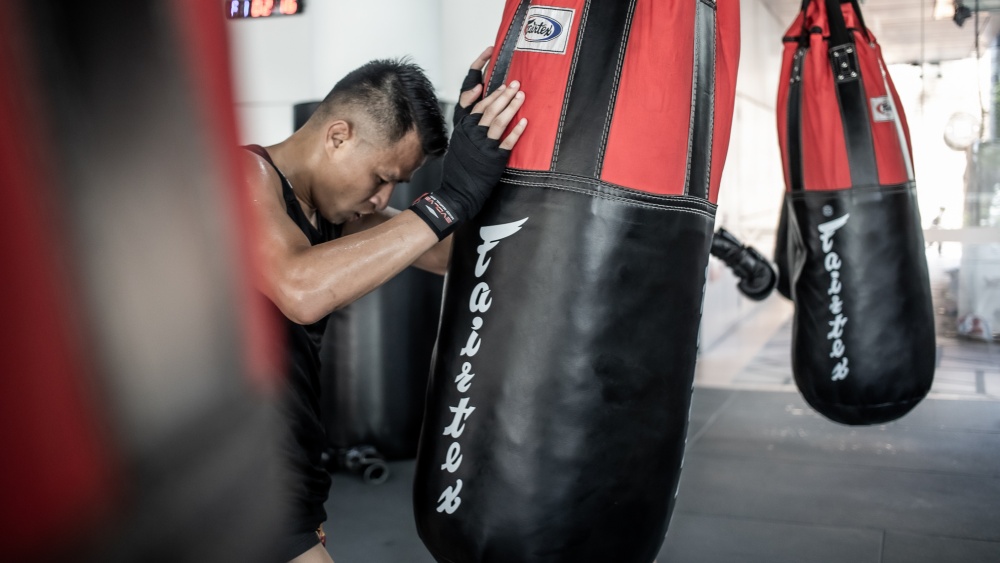 Arguably the biggest reason people take up martial arts in the modern day is to lose weight. We all want to lose excess weight and look our best. While losing a significant amount of weight in a short amount of time is certainly doable, we could gain it all back if we aren't consistent.
Oftentimes, traditional workout routines become bland and repetitive, which makes it hard for people to stay invested and engaged. With martial arts, every routine is exciting and fun, and you learn something new each day. This makes martial arts training highly sustainable as a fitness program.
When it comes to weight loss, sustainability is key. People often fall in love with the amount of weight they lose in the first 3-6 months of consistent exercise. But it's so easy to drop the ball, and your six months of hard work can quickly be reversed. Often, you gain back what you've lost, if not more.
The structured nature of martial arts training, especially for a one-year commitment, will ensure you don't fall into this trap. Martial arts will help you lose weight month on month, working out at your own pace so that you don't burn out and lose that fire.
Not to mention, martial arts is also the most effective workout you can try, with 1,000 calories burned in an hour during some intense sessions.
4) Build Mental Strength & Gain Confidence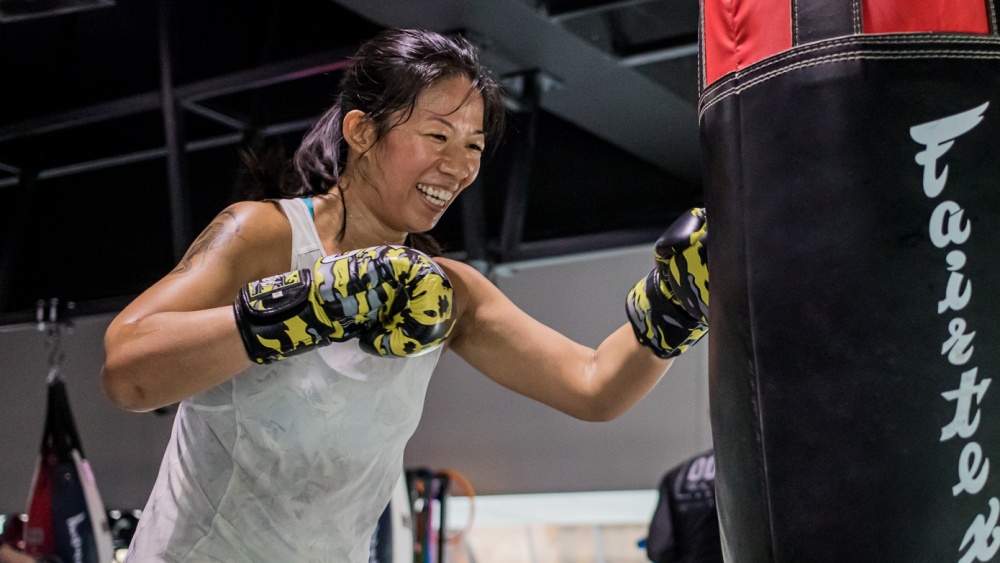 While the body becomes stronger, the mind and spirit is also fortified through martial arts training. In fact, one of the key principles is to strengthen the mind by pushing the body to its limit, and enriching the soul through breathing and reflection.
Make no mistake about it though, martial arts training is as tough as it gets. You'll go through stretches where you will think about stopping and giving up. It's in those moments that martial arts teaches you to push past your limits and break through the barriers of self-doubt.
Because of this, you will gain immense confidence in your abilities, and your self-esteem will be as strong as ever. Practicing martial arts for at least a year can help you become mentally tougher, gaining that perseverance and commitment.
Back to martial arts' structured nature, well-structured programs help students reach their long-term goals by setting up smaller, more achievable goals along the way in their martial arts journey. These small achievements, when realized, give a boost of confidence that motivates students to strive for more ahead.
5) Preparation For National Service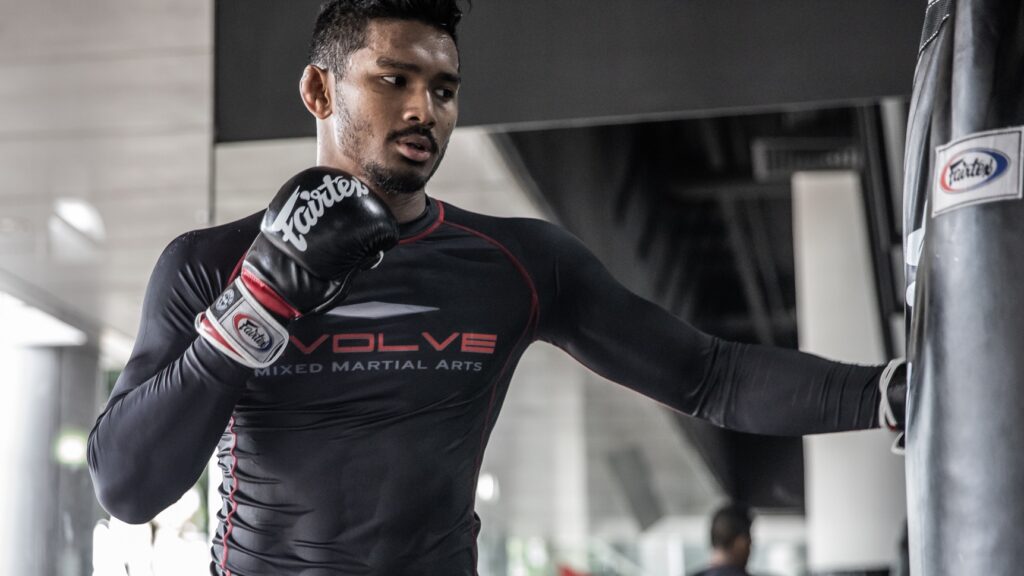 That being said, martial arts training, especially in Singapore, is especially beneficial for students who are preparing for National Service.
To many, National Service is seen as a tough and dreadful way to spend two years. It's indeed tough and challenging, but a necessary part of every Singaporean male's life. Martial arts is a way to help students prepare themselves for the rigors and demands of National Service, by strengthening the body and the mind.
Training in martial arts for at least a year makes it easier for boys to adapt to life in National Service, especially since they will have already built a certain level of mental and physical resilience prior to serving. It will also help students take on National Service in a positive light, understanding the benefits of such a program on their entire well-being.
Furthermore, martial arts will prepare boys to face any sort of physically and mentally demanding challenges with motivation and fervor. That's not to say that any of it will be easy, but it will all definitely be worth it.
Evolve MMA athlete Amir Khan credited his martial arts training for helping him get through National Service. Today, he's one of the most talented martial artists in the world.
Give Martial Arts A Try Today
If you are interested in trying out martial arts, consider a complimentary trial class with Evolve!
Book your complimentary trial class with our World Champions below!
If you have any other questions regarding Evolve MMA and the programs we offer, you can get in touch with our membership executives at the following locations:
Evolve MMA (Far East Square)
26 China Street
Far East Square #01-01
Singapore 049568
Phone: (65) 6536 4525
Evolve MMA (Orchard Central)
181 Orchard Road
#06-01 Orchard Central
Singapore 238896
Phone: (65) 6536 4556
Evolve MMA (KINEX)
11 Tanjong Katong Road
#02-52 KINEX
Singapore 437157
Phone: (65) 6288 2293
Evolve MMA (Clarke Quay Central)
6 Eu Tong Sen Street
#04-18 Clarke Quay Central
Singapore 059817
Phone: (65) 6226 2150
Evolve MMA (Star Vista)
1 Vista Exchange Green
#02-26A The Star Vista
Singapore 138617
Phone: (65) 6539 9590