One of the most effective ways to take your martial arts training to the next level is by competing, which gives you a chance to practice all the techniques you have learned against equally competent martial artists.
Unlike your training partners, opponents you will face in competition have no idea of what you are really good or bad at and vice versa. This means you will have to analyze your opponent during your match and come up with an appropriate strategy to beat them.
In addition, more eyes are on you during a competition, and that brings its own set of challenges. You might find yourself intimidated by the size of the audience, or you might simply be terrified by the idea of having strangers critiquing your technique.
Think of martial arts competition as a higher level of sparring. All the challenges you have to deal with during competition only make you stronger as a person and a martial artist. You have a chance to overcome fears that many people have, and, most importantly, you can gain an accurate assessment of how skilled you are as a martial artist compared with others who have a similar level of training.
While winning is what most people want to achieve when they find themselves in competitive environments, it is never the main goal of entering a martial arts competition. Your primary goal is to improve as a martial artist. Regardless of whether you win or lose, many lessons can always be learned. Those who take note of these and work on what they need to improve often evolve to become elite martial artists.
Let us now take a look at a few things you can do that will make you more effective during your first competition:
1) Mental Preparation
One of the main advantages you can give yourself leading up to your first martial arts competition is being mentally prepared for the big day. Since it is your first competition, you are going to deal with your nerves and perhaps an adrenaline dump.
An adrenaline dump is your body's way of preparing for fight or flight. It is a natural response when you fight yourself in tough situations. An adrenaline dump is not necessarily always bad and can actually make you faster, stronger, and more aware of your surroundings, but it inhibits your critical thinking ability and drains your energy.
The purpose of an adrenaline dump is to give you a minute of superhuman strength to attack the threat you are facing or run for safety. It is what makes it possible for a 50 kg woman to fight off and win against attackers who are trying to harm her child.
The problem with an adrenaline dump begins when it starts to wear off. The super strength and speed it gives you comes at the price of energy and makes most people feel completely exhausted after having one. You might also experience physical symptoms during and after your adrenaline dump, such as the following:
Sweaty palms
Nausea
Uncontrollable laughing or crying
Freezing up during matches
One of the most important things you can do in dealing with an adrenaline dump is realizing that it will likely occur when you compete. You need to realize that martial arts competition is not a life or death situation.
Once these things are in proper perspective, it becomes easier to realize that the only thing that is making you fearful as your match approaches is your ego. Unlike other sports where you can easily blame a loss on teammates or the coach, martial arts is an individual effort. You can't even blame a loss on your opponent being too skilled or too big since you are competing against someone who is in the same weight class and has the same amount of experience that you do.
Your performance on the mat and in the ring is what determines the outcome. That can be very frightening for many people. An adrenaline dump is a fear-based reaction, so it is the fear of losing that is ultimately the cause of it for most martial artists.
The best way to deal with your ego when getting ready for martial arts competition is to realize that you have no control over the outcome of the match. All you can control is your performance. Your weight class might be full of mediocre competitors, making it easier for you to win the gold medal, or you might end up in a division that is filled with talented martial artists.
Winning a gold medal against weak competition does not mean you are a great martial artist, and losing to talented martial artists does not mean that your skills are not up to par. If anything, losing to talented fighters gives you a richer experience since it allows you to compare yourself with the best of the best and determine the weaknesses you need to work on.
2) Taper Off Your Training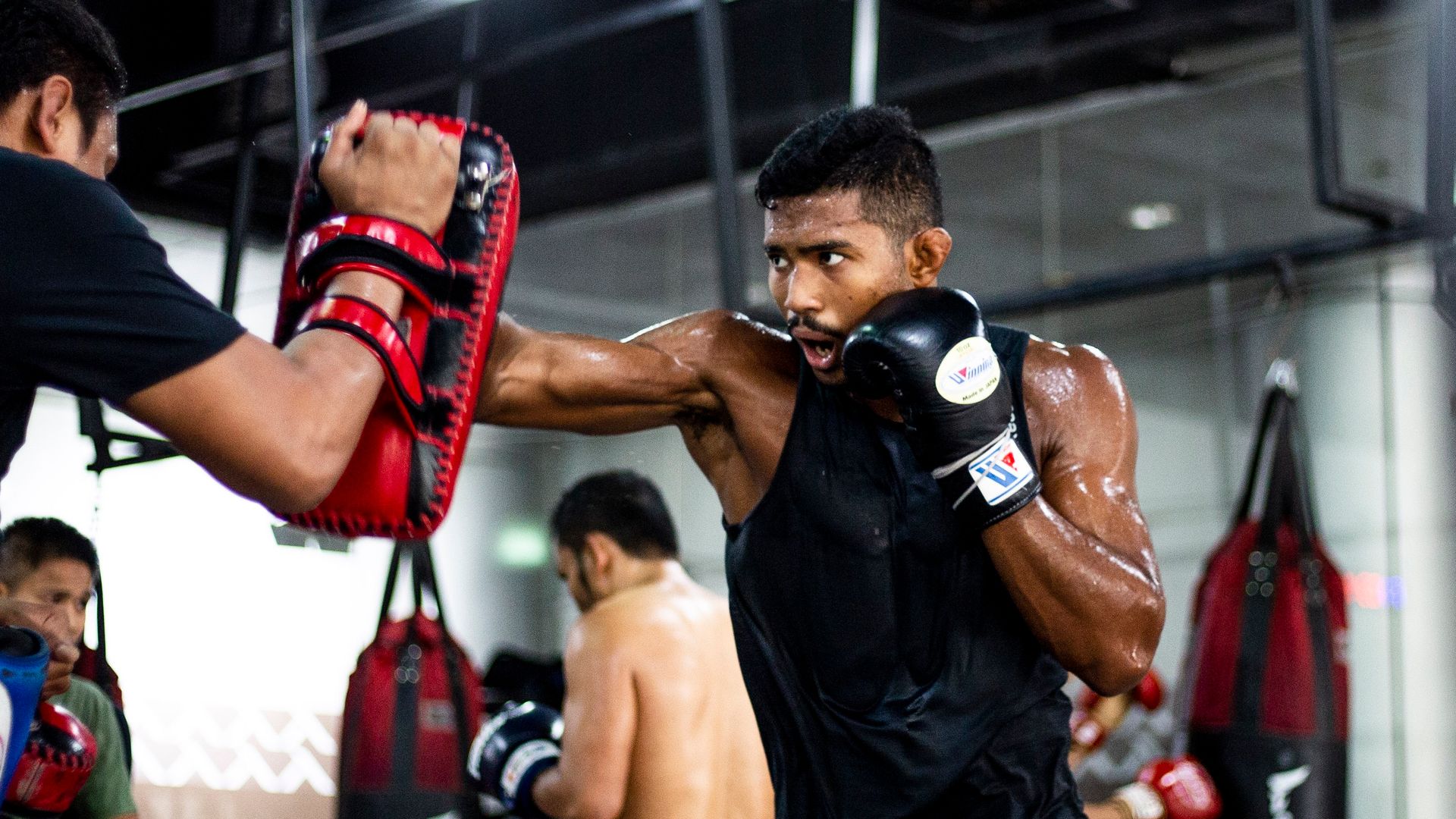 Training hard the week before a competition can end up harming your performance. You don't want to be fatigued before the competition starts. Taking off the week before your competition can be very beneficial. It gives your muscles a chance to recoup. If you can't resist the urge to train, make sure the training is light and avoid working out at least two days before the event.
3) Eat The Right Foods
WATCH: 10 Foods To Burn Fat!

https://www.evolve-mma.com

Posted by Evolve MMA on Friday, June 30, 2017
You will likely have to make a certain weight for your competition, so be sure you eat toward achieving that goal. Avoid high-carb foods and eat more proteins, fruits, fats, and vegetables. Cutting weight by lowering your body fat is more beneficial than losing water weight the day before the tournament.
On the day of competition, eat a high-carb breakfast and be sure you take in lots of fluids that are packed with electrolytes and also eat high-carb snacks. These will give you a nice boost of energy throughout the day.
Martial arts competition is one of the greatest learning tools of true martial artists. It's a safe, fun way to assess your growth as a martial artist. If you're interested in starting martial arts and eventually competing, come on down for a complimentary trial class to begin your journey!
Book your complimentary trial class with our World Champions below!
If you have any other questions regarding Evolve MMA and the programs we offer, you can get in touch with our membership executives at the following locations:
Evolve MMA (Far East Square)
26 China Street
Far East Square #01-01
Singapore 049568
Phone: (65) 6536 4525
Evolve MMA (Orchard Central)
181 Orchard Road
#06-01 Orchard Central
Singapore 238896
Phone: (65) 6536 4556
Evolve MMA (KINEX)
11 Tanjong Katong Road
#02-52 KINEX
Singapore 437157
Phone: (65) 6288 2293
Evolve MMA (PoMo Mall)
#03-11 PoMo Mall
1 Selegie Road
Singapore 188306
Phone: (65) 6337 0082